This is something I would love to see, Joe Biden running for President in 2016
Daily Commentary – Friday, January 23, 2015
Download
 Sadly it appears that the missing six family members of the Pyle family may have all been in the mansion at the time of the fire …
Two more bodies have been recovered from the charred ruins of an Annapolis area mansion following the terrible fire that burned the multimillion dollar home to the ground. The bodies have been sent to Baltimore, MD for an autopsy to identify the individuals. Earlier in the week, two other bodies were recovered as well. There was no mention at the time as to the identity of those victims, or if they were adults or children. Two more family members remain unaccounted for; however, it ids sad to say that they most likely perished in the fire also.
Annapolis mansion fire  pic:  Anne Arundel County Fire
Anne Arundel County fire officials on Thursday said two more bodies were recovered from the scene of Monday's fatal mansion fire.

The remains were sent to Baltimore for identification and autopsies are planned.

Two more family members remain unaccounted for. The remains of two other individuals were recovered Wednesday. Their names have not been released.

Fire investigators and searchers will return to the Childs Point Road site Friday.

In a statement issued earlier Thursday, family members released the names of the four children who they said were missing. The statement lists the children's names as Alexis (Lexi) Boone, 8; Kaitlyn (Katie) Boone, 7; Charlotte Boone, 8; and Wesley Boone, 6.
UPDATE I: Family releases photos of 6 missing after Annapoils mansion fire:
Just heartbreaking, pictures have been released by the family of those missing and lost in the fire. Lives taken far too soon.
On Thursday, family members released a statement identifying the four missing grandchildren.

A family spokesperson Toni Aluisi told WUSA9′s Scott Broom that the ?grandparents took the four children out to a Medieval Times restaurant for a special family dinner the night of the fire.

Aluisi said they went to a Target store beforehand to buy costumes to make the evening more festive. The kids and grandparents then went to the waterfront mansion known as "The Castle" for a sleepover.
FREE SPEECH HERO OF THE DAY …
This morning on Fox & Friends, Milwaukee, WI Sheriff David Clarke said that following the news that the DOJ will not bring civil rights charges against Ferguson, Missouri police officer Darren Wilson, that he is owed an apology from Barack Obama, Eric Holder and Al Sharpton. Sheriff David Clarke further went on to say that this whole thing, 'Hands up, don't shoot' was based on a lie. He blistered Al Sharpton in a major way.
"I don't expect anything intelligent to come out of the mouth of Al Sharpton. We all know he is a charlatan, for the matter of fact, the next intelligent thing that comes from his mouth will be the first. Al Sharpton ought to just   shut up and go back to the gutter that he came from. Apologize, he will not do that. But the American police officer is owed a lot from him, from Eric Holder and the president of the United States."
Posted January 22, 2015 by

Scared Monkeys Al Sharpton

,

Ferguson

,

Law Enforcement

,

MO

,

No Justice

,

No Peace

,

Race Card

,

Racism

,

War on Police

,

You Tube - VIDEO

|

one comment
Let's give Speaker John Boehner credit, where credit is due … Good for you Boehner, Feels good to do the right thing for America, doesn't it?
Speaker of the House, John Boehner (R-OH), invites Israel Prime Minister Benjamin Netanyahu to speak before a joint session of Congress next month on February 11 to discussing Iran, further sanctions against them and the threat that a nuclear Iran poses to the world. Boehner said in a private meeting of GOP lawmakers that Congress would proceed on further penalties against Iran despite Obama's warning,  "[Obama] expects us to stand idly by and do nothing while he cuts a bad deal with Iran. Two words: 'Hell no!' We're going to do no such thing." It is about time the GOP has stood up to this imperial president. This is why the voters have put in place a Republican House and Senate, to block the far left and dangerous policies and agenda of Barack Obama. This all has to do with Obama threats and threats of a veto if the Congress passes further sanctions against Iran. However, there is wide bi-partisan support in favor of sanctions as Democrats are on board with protected America against Iran.
What is the Obama's White House issue … a breech of protocol and poking Obama in the eye. Breach of protocol. are you serious? Wasn't this the same White House that solicited British Prime Minister David Cameron to call US politicians on this very same topic of sanctions against Iran? Isn't it amazing that Obama and his lackeys are more interested in protocol and Obama's feelings than US national and world security.
Boehner Invites Netanyahu to Address Congress
"The Congress can make its decision on its own" — but he also insisted, "I don't believe I'm poking anyone in the eye."
"There is a serious threat that exists in the world, and the president last night kind of papered over it," Boehner said.
"And the fact is is that there needs to be a more serious conversation in America about how serious the threat is from radical Islamic jihadists and the threat posed by Iran."
Speaker of the House – John Boehner:
"Prime Minister Netanyahu is a great friend of our country, and this invitation carries with it our unwavering commitment to the security and well-being of his people," Boehner said.  "In this time of challenge, I am asking the Prime Minister to address Congress on the grave threats radical Islam and Iran pose to our security and way of life.  Americans and Israelis have always stood together in shared cause and common ideals, and now we must rise to the moment again."
White House spokesman Josh Earnest responded to the news with the following. Ha, the Obama WH is worried about protocol, maybe they should concern themselves more with the US Constitution.
"The typical protocol would suggest that the leader of a country would contact the leader of another country when he's traveling there," said White House Press Secretary Josh Earnest. "That certainly is how President Obama's trips are planned when he travels overseas. This particular event seems to be a departure from that protocol."

Earnest said the White House was made aware of the invitation before Boehner's office released a letter dated Jan. 21 inviting Netanyahu to address a joint session of Congress on Feb. 11.
Imagine this, FBI investigation finds no evidence to support the trumped up, political, race baiting charges against police officer Darren Wilson.
The New York Times is reporting that the Eric Holder Department of Justice will drop the civil rights charges against Ferguson police officer Darren Wilson. DOJ lawyers will recommend that no civil rights charges be brought against officer Wilson in the shooting death of black teenager Michael Brown. The FBI investigation has concluded what all normal thinking, non-race baiting individuals knew from the outset of this story, there was no evidence to support the trumped up charges. Remember when the DOJ told Ferguson police officers they could not wear bracelets in support of officer Wilson? Support for an officer that was guilty of nothing.
But, the Ferguson, Mo police department remains in the cross-hairs of the DOJ.
Justice Department lawyers will recommend that no civil rights charges be brought against the police officer who fatally shot an unarmed teenager in Ferguson, Mo., after an F.B.I. investigation found no evidence to support charges, law enforcement officials said Wednesday.

Attorney General Eric H. Holder Jr. and his civil rights chief, Vanita Gupta, will have the final say on whether the Justice Department will close the case against the officer, Darren Wilson. But it would be unusual for them to overrule the prosecutors on the case, who are still working on a legal memo explaining their recommendation.

A decision by the Justice Department would bring an end to the politically charged investigation of Mr. Wilson in the death of 18-year-old Michael Brown. The Missouri authorities concluded their investigation into Mr. Brown's death in November and also recommended against charges.
After the Ferguson grand jury decided not to bring criminal charges against officer Wilson, Eric Holder went to Ferguson, Mo to fan the flames of racism and racial divide. Holder announced that his DOJ would investigate Wilson on civil rights charges, because the vigilante, race-baiting crowd wanted their scalp. Holder said that the Justice Department's investigation into Mr. Brown's death would be independent from the one conducted by the local authorities. The race-baiter in Chief, Barack Obama said  after St. Louis County prosecutor Bob McCulloch announced the grand jury's decision, "I have done what the Missouri judicial system and even my own Justice Department failed to do in order to right this wrong."
What will the reaction be from Al Sharpton, Jesse Jackson, the NAACP, NBPP and Barack Obama? Will Eric Holder make a public statement and apologize for destroying the reputation of a fine police officer just because of his color?
Posted January 22, 2015 by

Scared Monkeys AG Eric Holder

,

Black America

,

Civil Rights

,

Department of Justice (DOJ)

,

DOJ - Dept of Justice

,

Ferguson

,

Law Enforcement

,

Legal - Court Room - Trial

,

MO

,

No Justice

,

No Peace

,

Race Card

,

Racism

|

5 comments
Ticket was for distracted driving while eating a hamburger and that the driver didn't execute due care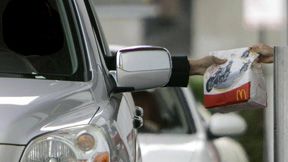 Daily Commentary – Thursday, January 22, 2015 Download
13 year old Eliana Perkins has been missing since Friday, January 16, 2015 in Seattle, Washington. Eliana was last seen by her friends Friday afternoon, getting in a white Honda with a man in his 30′s near South Lake High School. Her relatives have reportedly been told by another child that the man is of Mexican descent, with 'a scar on his nose and black eyes'. Perkins was  attending South Lake High School for a middle school re-entry program after getting suspended for behavioral issues. Witnesses also saw the man drop Perkins off at school that morning, her mom says. I guess she has more issues than her mother even was aware of.
Five days after a 13-year-old girl disappeared from outside her school, her mother's fear is mounting with no word on her whereabouts.

Friends of Eliana Perkins last saw her Friday afternoon, getting in a white Honda with a man in his 30s near South Lake High School. Her mom has no idea who the man might be.

"I have no idea how she got with him or why she is with him," Genel Perkins said. "His motives can't be good if he's with a 13-year old girl."

Seattle police tweeted the teen's photo Tuesday, asking for help locating her.
Description:
On Tuesday, Seattle Police Department took to Twitter to appeal for help in tracking down the missing teenager, who was apparently standing at a bus stop on the road when she climbed into the car.

The force tweeted: 'Missing: Eliana Perkins. 13yo 5'2/120. Last seen 1/16 getting into wht Honda w/man in 30s on MLK Wy. Call 911 w/info.'

Eliana was reportedly wearing a black NorthFace wind breaker jacket, a black knitted sweater, black snowflake printed leggings and grey Ugg boots when she vanished at 2.30pm.
Anyone with information can call police on 911 or Crime Stoppers on 1-800-222-TIPS.
Authorities are reporting that two charred bodies have been found in the burned out debris of the Annapolis, MD mansion …
CBS Baltimore is reporting that firefighters have found two bodies in the multimillion dollar Annapolis, Maryland mansion owned by Don Pyle and Sandra Pyle. Cadaver dogs made a hit as firefighters and searchers looks for any remains of the 6 missing people who are assumed to have been in the home when the inferno took place. Authorities did not mention whether the bodies found were adult or children, male or female. The bodies were transported to Baltimore for autopsy. The family of the six missing individuals had previously stated the confirmation that the family had been killed and naming the grandchildren as Lexi Boone, Katie Boone, Charlotte Boone and Wes Boone. The site is currently being managed as a crime scene.
Tech Executive Don Pile, his wife and four grandchildren were never seen after an inferno of a blaze ripped through the couple's Annapolis home before daybreak Monday.

Firefighters called in heavy equipment and search dogs to dig through the debris. The dog's made a big hit.

"A search with a cadaver K-9 resulted in positive alerts," said Captain Russ Davies of the Anne Arundel County Fire Department.

It was a long-awaited break firefighters needed, so they kept digging.

"We located the bodies of two individuals," said Davies.

Firefighters are treating the burned out mansion as a crime scene because there are no witnesses to how the blaze began.
UPDATE I: 2 bodies found in ruins of burned Annapolis mansion.
Two bodies have been found in the ruins of an Annapolis, Maryland, mansion that burned two days ago, Anne Arundel County fire officials said Wednesday at a press conference.

Technology executive Don Pyle, his wife and four grandchildren are feared dead in the fire. Officials said the two bodies have not been identified.

Pyle was believed to have been at home with his wife, Sandy, and four grandchildren.

Pyle had not been heard from on Monday, and his colleagues at ScienceLogic were "hoping for a miracle," CNN affiliate WJLA-TV in Washington reported.
Press Conference – Anne Arundel County Fire Department said that two victims were discovered in the rubble of a 4 alarm fire in a waterfront mansion in Annapolis, MD
WAR ON WOMEN … OBAMA WHITE HOUSE EDITION.
Barack Obama adviser Valerie Jarrett confronted on 'The Morning Joe' over the issue as to why women in the Obama White House received unequal pay from men. Last night during his SOTU, Barack Obama claimed he wanted equak pay for men and women for the same job. Jarrett must have been taken aback by such a probing question from MSNBC, so she did what Obama minions do when asked a question they don't like, LIE. Jarrett defended the White House's pay policies Wednesday morning. However, the truth is women are not,  salary data released by the White House last year showed that the average female employee earns about $78,400 while the average male employee earns about $88,600, a 13% gap. Basic math will tell you that Valerie Jarrett earns 4 Pinocchio's for this one. But what would you expect from these hypocritical liars.
Of course, nothing helps families make ends meet like higher wages. That's why this Congress still needs to pass a law that makes sure a woman is paid the same as a man for doing the same work. Really. It's 2015. It's time. We still need to make sure employees get the overtime they've earned.
I also think it's just a fact that laws exist on the books today, and if a woman is being discriminated against because of her gender, she should use the full extent of that law. I am struck by the fact the president hasn't really led in this regard. He's not paying women equally by his own measures in his own White House. And I am also struck by the fact that the single greatest impediment to equal pay for equal work is this seniority system, which pays not on merit, not on performance, but on time and grade. And who is it who supports the seniority system? Unions, government bureaucracies, the vast majority of constituencies that the Democratic party represents and who support the Democratic party. So why wouldn't the White House take on the seniority system and say let's pay women by merit and by their results? Because based on my own experience, in those scenarios, women will be paid equally."

Jarrett responded with a whopper: "Let's unpack your question a little bit. So, first of all the first question and last question, let's weave them together: in the White House women do earn equal pay for equal work."
The most disturbing edition ever of 'Lie Witness News'
Every week, ABC late night host Jimmy Kimmel of 'Jimmy Kimmel Live' sends his cameras out onto the streets of L.A. to ask pedestrians ridiculous and over the top questions from was it right to make a Godzilla movie  to last years Obama's SOTU speach. The segment is called "Lie Witness News." This week the topic was the speech that Martin Luther King Jr. gave this morning in Washington, DC. Sadly, the results were beyond pathetic.  Seriously, just how ignorant have some people become in the United States. Newsflash, Dr. Martin Luther King Jr was assassinated at the Lorraine Motel in Memphis, Tennessee, on Thursday April 4, 1968, at the age of 39.
People have shown their ignorance on many occasions, this once just might take the cake. Watch the below VIDEO and be prepared to just shake your head in disbelief.
"Today, on Dr. Martin Luther King Day, we asked 14 people if they saw the speech Dr. King gave this morning — and seven of them said they had."

One guy said he thought King looked like he had gained weight and even offered some advice on how MLK could get back in shape: "You need to hit the treadmill, cardiovascular and all that." He added, "You can do it — I believe in you."