5.1 Million people watched Megyn Kelly interview Donald Trump yet still came in 3rd place behind "The Voice" and the NCIS season finale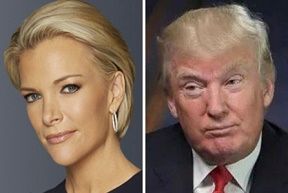 Daily Commentary – Thursday, May 19, 2016
Download
I HOPE DONALD TRUMP DIDN'T ACTUALLY BELIEVE THE MSM WAS ON HIS SIDE AND WOULD TREAT HIM FAIRLY?
In an interview with CNN, Hillary Clinton, the presumptive Democrat presidential nominee, told the media its now time to ask Donald Trump the hard question and to hold his feet to the fire. Unreal, this can only be interpreted as Clinton giving the liberal MSM their marching orders to go after Trump. I wonder is the same types of questions are supposed to be asked of Clinton? Too bad CNN didn't say ok and we will start with you … and ask her about her private email server and what she would do if indicted? What would happen if the media actually ever got tough on Hillary Clinton? Of course that would never happen.
"I think reporters now have a chance to ask some tougher questions," said Clinton. "It's not enough to call in and give somebody a platform. It's now the time to make the tough decisions, and you got to the ask him, okay, so what exactly would you replace X, Y, and Z with? If you're going to be against trade agreements how is that going to work?"

Clinton later added, "So let's get to the specifics. … Being a loose cannon doesn't in any way protect him, I hope, from being asked the hard questions that he should have been asked during the whole primary process."
The following is what will determine whether the liberal MSM will carry the water for Hillary like they did Obama, or play the general election coverage some what down the middle. Do media outlets like CNN want to continue to gain viewership and challenge FOX News, or do they want to be relegated to the cellar in the ratings again?
Posted May 5, 2016 by

Scared Monkeys CNN

,

Democrat/Obama Propaganda

,

Democrats

,

Donald Trump

,

Donald Trump

,

Hillary Clinton

,

Media

,

Media Bias

,

WTF

,

You Tube - VIDEO

|

5 comments
AND THIS LETCH HAS THE NERVE TO QUESTION WHETHER DONALD TRUMP IS A SEXIST?
Liberal MSM double standard ALERT!!! 70 year old Chris Matthews of MSNBC was caught on a hot mic during NBC network's coverage of Donald Trump's Indiana primary victory speech Tuesday night. Matthews was was caught making oging comments regarding the way Donald Trump's wife, Melania Trump, walked, stating that "I could watch that runway show." Hmm, no sexist comments there, huh? But of course in typical liberal, double standard fashion, the MSNBC host has been highly critical of Donald Trump sexist policies and lack of respect for women's rights.
I guess it takes one to know one, eh Chris? Who's the sexist?
Click here to catch Chris Matthews comments caught on tape.
"Did you see her walk? Runway walk. My God is that good," Matthews said.

It appeared that the 70-year-old "Hardball" host wasn't aware his comments were being broadcast. "I could watch that runway show," he added.

Brian Williams, who was co-anchoring the coverage of Trump's victory, quickly cut to a commercial break. MNSBC declined to comment to Variety about the incident.
Variety posted the story on their website and mentioned some of Matthews' other sexist moments:
(1) March 5, 2016: Hillary Clinton's Public Speaking Style
(2) June 1, 2011: Attributes Sarah Palin's Success to Her Attractiveness
(3) January 9, 2008: Argues Hillary Clinton Is Successful Because Bill Clinton "Messed Around"
(4) December 4, 2007: Compares Clinton to Nurse Ratched
(5) September 27, 2007: Asks former Sen. Chris Dodd If it Was Hard to Debate a Woman, Says Bill Had Her on a "Short Leash"
(6) August 10, 2007: Called Erin Burnett a "Knockout" During a Financial News Segment
(7) June 13, 2005: Clinton Looks 'Witchy'
Posted May 5, 2016 by

Scared Monkeys Brian Williams

,

Chris Matthews

,

Double Standard

,

Liberals

,

Media

,

Media Bias

,

MSNBC

,

NBC

,

Progressives

,

WTF

,

You Tube - VIDEO

|

no comments
Evidently, he got into a fight with a Huffington Post reporter after the White House Correspondents Dinner last Saturday night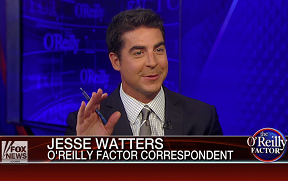 Daily Commentary – Wednesday, May 4, 2016 Download
Seems like in this election cycle, he has lost his mind!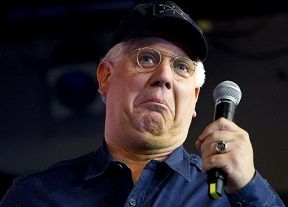 Daily Commentary – Monday, May 2, 2016 Download
Michael Strahan's sudden announcement that he was leaving Kelly and moving to Good Morning America full time, took Kelly Rippa by surprise. She took a couple days to "think" then returned last Tuesday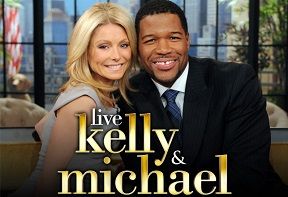 Daily Commentary – Thursday, April 28, 2016 Download
DOESN'T IT MAKE YOU WONDER WHETHER THE FEUD WAS ALL MADE UP FOR RATINGS?
The faux feud is over, we can all sleep well now. Megyn Kelly has landed a big, no huge, huge interview with Donald Trump after the two have decided to end their feud. You will remember that Trump skipped the FOX News debate over his spat with Megyn Kelly. But, when it comes to the cable channels, its all about the bass, I mean the base and the ratings. And why not, FOX News has pretty much become nothing more than a super PAC for Trump these days. As Hot Air opines, "It'll be tricky for Kelly to find the right tone." We shall see how this one goes, then again, this has not been about reporting the news, issues and candidates this election cycle, its been all about the bass, I mean the ratings.
Megyn Kelly has landed a big interview with Donald Trump after the warring pair agreed to end their feud.

Trump will sit for an in-depth interview on Kelly's special, which airs on Fox on May 17, a source confirmed to Page Six.

The move comes after the pair met for a summit at Trump Tower to make their peace.

The Fox News anchor secretly spent an hour with the Republican presidential candidate on April 13 at the Trump Tower, where they discussed him appearing with her on a TV special.

"Kelly requested a meeting with Mr. Trump, which took place at Trump Tower this morning . . . Kelly has acknowledged in recent interviews that Trump is a fascinating person to cover and has electrified the Republican base," a Fox rep said in a statement at the time.

Later on the "The Kelly File," the host said, "Mr. Trump and I discussed the possibility of an interview, and I hope we will have news to announce on that soon."
In a miraculous transformation of both Trump and Kelly, the two have decided to put their faux differences beside for their futures. But I thought he had no respect for her as a journalist and their was blood coming out of her eyes?
The feud erupted last year after Kelly grilled Trump during the first GOP presidential debate about his tasteless comments regarding women.

"You've called women you don't like 'fat pigs,' 'dogs,' 'slobs' and 'disgusting animals,'" Kelly said. "Does that sound to you like the temperament of a man we should elect as president?"

The tough questioning caught Trump off guard. "Honestly, Megyn, if you don't like it, I'm sorry . . . I've been very nice to you, although I could probably not be, based on the way you have treated me," he shot back.
Former MLB pitching great Curt Schilling goes off on ESPN after his firing and the Leftist hypocritical double standard at ESPN. Schilling was basically fired for saying why do we have a urinal in a men's room, if it were not meant for those with a penis. Period, end of story. But thst is not the way it works in today's political correct world where certain bands of minorities get to act like the thought police and the Gestapo. During his interview Friday with Steven Crowder, Schilling made a rather interesting and profound comment which explains 100% why we all have to deal with such nonsense like this today. Schilling asked, "when did people believe that the world is supposed to conform around them? Instead of you conforming to the world you live in. Or shaping yourself to the world you live in. People now expect the world to shape itself for you."
Schilling then went on to say, "we have allowed the vocal minority to shut up everyone else." And thus Curt Schilling was fired from ESPN. So you think, that's no big deal. But you will think its a big deal when it becomes you.
Retired Major League Baseball pitcher Curt Schilling responded Friday to being fired from ESPN for sharing a controversial meme on transgender bathroom laws, telling conservative personality Steven Crowder that "nothing" he said was transphobic.

"I responded to a Facebook post that someone else had made. I responded to it and my response was basically men's rooms were clearly designed for men, who stand up when they go pee and women's rooms were not," Schilling said. "Anyway, that turned out to be 'transphobic.'"

Schilling was fired from EPSN Wednesday after he ignited uproar with a Facebook post about the "basic functionality of men's and women's restrooms." The legendary pitcher told Crowder that the post "wasn't public," but said he stood by his message.

"My point was, what the hell was a urinal made for?" he rhetorically asked. "Listen, men's rooms were made for men to go to the bathroom standing up and women's rooms were not. … But again, now I became transphobic."

"Here's the thing: This is how we have gotten to where we are. We have allowed the vocal minority to shut up everyone else," Schilling said. "And now it drives all of our political agendas."

"Here's the thing: I don't care — if there was a transgender march down my street to have transgender bathrooms, I wouldn't go out and watch it and I wouldn't care that they are having it!" the former Boston Red Sox pitcher said. "I want homeless veterans to have homes. I want orphaned and abused kids to have homes. I want the homeless problem in this country to be solved. There are so many other things that are actually legitimately scary and dangerous, like ISIS."
MTV plans to put the MUSIC back in MTV …
As reported at the LA Times, What's old is new: MTV plots a major return to music. Wow, imagine that, MTV finally realizes after a terrible past 25 years of programming that the "M" in MTV actually stands for music. I have to admit and I am about to date myself, I remember the very first day and song that MTV hit TV. How can you forget the music video, Video Killed the Radio Star by the Buggles.  In 1981 it was a ground breaking event when a 24 hour music television was born. And yes, I had such a crush on Martha Quinn
Then MTV decided to go the way of the dodo and do everything and anything except music. They had an opportunity to ride the wave and they went the wrong direction. However, for MTV is probably too late and too much innovation has taken place since 1981, because just as Video killed the Radio star, the Internet and social media may have killed MTV.
MTV's original show
For much of the modern era, the word music in the MTV acronym has been an afterthought, a vestige of an earlier time and identity.

That's all about to change.

Under the guidance of new President Sean Atkins, the youth network is embarking on a redo that will put music at its center.

With ratings flat or down in a number of time periods, MTV is turning to songs as its savior. The network is prepping a new version of its classic "Unplugged"; a music competition show in the world of hip-hop produced by Mark Burnett; and an L.A.-set live-music series titled "Wonderland." The last one is MTV's first such program in about two decades.

Though much of the network's success this century has come via nonscripted series with little connection to bands ("Jersey Shore," "The Hills")–and though original scripted programming remains the rage across much of the cable dial — MTV believes it will fare better by returning to its roots.

"The thing that kept coming back when I first started this job was, 'Why doesn't MTV do more music?" Atkins said in an interview. "Music is our muse, our spirit animal. And it's a great muse to have. So we're leaning into it."
Buggles – Video killed the radio star
ESPN is an inclusive company, Really? Only if you think and toe the liberal intolerant line they are …
Remember when ESPN meant Entertainment and Sports Programming Network. It has now become the liberal Entertainment and Sports Politically-correct Network)
ESPN has finally done something that they have wanted to do for quite some time, they have fired ESPN analyst Curt Schilling. At the center of this controversy was a post that showed an overweight man wearing a wig and women's clothing with parts of the T-shirt cut out to expose his breasts. It says: "LET HIM IN! to the restroom with your daughter or else you're a narrow-minded, judgmental, unloving racist bigot who needs to die." ESPN has sadly become nothing more than liberal sports TV. If someone voices and opinion or makes a statement against a conservative, that is fine. However, dare go against their liberal values and you face the PC police and get fired. I think Powerline might be on to something, Trump may want to think about adding Schilling to the ticket. A note to all the other networks, you have an opening for sports network programming, take it. Many of us who have been with ESPN from their inception are sick and tired of their politics.
Curt Schilling, a former All-Star pitcher and one of the highest-profile baseball analysts on ESPN, was fired from the network Wednesday, a day after he drew intense criticism for promoting offensive commentary on social media.

Schilling, who had worked for the network since 2010 and most recently offered analysis on "Monday Night Baseball," was dismissed after sharing a Facebook post this week that appeared to respond to the North Carolina law that bars transgender people from using bathrooms and locker rooms that do not correspond with their birth genders.

The post showed an overweight man wearing a wig and women's clothing with parts of the T-shirt cut out to expose his breasts. It says: "LET HIM IN! to the restroom with your daughter or else you're a narrow-minded, judgmental, unloving racist bigot who needs to die."

To that, Schilling added: "A man is a man no matter what they call themselves. I don't care what they are, who they sleep with, men's room was designed for the penis, women's not so much. Now you need laws telling us differently? Pathetic."

"ESPN is an inclusive company," ESPN said in a statement. "Curt Schilling has been advised that his conduct was unacceptable and his employment with ESPN has been terminated."
Curt Schilling comments at 38 pitches, The hunt to be offended …
ESPN claims they are an inclusive company, but they are everything but with their liberal intolerance and pandering to political correctness. Imagine inclusive to be defined as only what we believe in. Yup, really inclusive. As Powerline opines, Inclusive? Of course, as Orwell understood, "inclusive" now means exactly the opposite: it means demonizing anyone who dissents from the orthodoxy of the identity-politics left. Like someone who believes human nature is real.The reality is that most individuals in America and viewers of ESPN have the same common sense beliefs about bathrooms. So maybe the Entertainment Sports Programming Network that has become way over the top liberal is saying that 95% of their viewership should be fired too and go elsewhere? You will remember, this is the same sports channel that recently gave Bruce Caitlyn Jenner the Arthur Ashe Courage Award over other more deserved individuals. They previous year ESPN gave the same award to Michael Sam. Hmm, I am sensing a trend here. And this is also the same PC-inclusive company that reprimanded the same Curt Schilling over calling Muslim extremists, Nazis. You mean they are not?