LOVE HIM OR HATE HIM … DONALD TRUMP IS SAYING WHAT MOST AMERICANS ARE THINKING AND ITS RESONATING …
Yesterday Donald Trump released a 15 second Instagram video that was both hard hitting and remarkable in many ways. First, in the age of new social media, this video that cost literally nothing to make and produce and reached many views as other campaigns spend thousands on highly produced TV ads. Second, Trump blistered both Barack Obama and Hillary Clinton as having fun and a grand old time juxtaposed to images of ISIS's Jihadi John cutting innocent individuals heads off and the Consulate burning in Benghazi where four Americans were killed, including Ambassador Stevens.
The message, "politicians are having fun on your dime as the world burns". This is so powerful and effective because that is exactly what many Americans believe, but have no platform to say it. Enter Donald Trump and his brash, over the top, take no prisons style. But the GOP establishment is worried about his tone. Most Americans say, screw the tone, we want results and we want politicians working for We the People, not taking advantage of the perks of their political office. Why does it seem that Barack Obama has played more golf since he has been president than Tiger Woods, Babba Watson and Jordan Spieth? Believe it or not it has been 219 times after he has continuously claimed he will not rest until every willing and and able American can find a job, not one single veteran falls into homelessness and until we build an economy that is ready for America's future. How's that working out for America? And of course with Hillary Clinton, what difference does anything make.
Posted August 14, 2015 by

Scared Monkeys 2016 Elections

,

Barack Obama

,

Beheading

,

Benghazi-Gate

,

Donald Trump

,

Donald Trump

,

Epic Fail

,

Hillary Clinton

,

Incompetence

,

ISIS

,

Islam/Muslims

,

Islamist

,

Islamofascist

,

Jihad

,

Libyan Consulate - Amb. Stevens

,

Misleader

,

Murder

,

Presidential Contenders

,

Radical Islam

,

Scandal

,

Social Media

,

Terrorism

,

US National Security

,

War on Terror

,

You Tube - VIDEO

|

4 comments
AND THESE ARE THE FOLKS THAT ARE SUPPOSED TO HOST A PRESIDENTIAL FORUM?
The President of Programming and Content at Univision compared GOP Presidential candidate Donald Trump to racist murderer Dylann Roff today on Instagram. REALLY? Could you imagine what the outrage would be if Obama was compared to a murderer? It wasn't long before the pics were taken down, but the damage had been done. How irresponsible could one be who claims to be in the media?
How do you say media bias in Spanish?
"I think he should be ashamed of himself. He deleted it. And the lawyers are going to have a field day. As you know they broke a contract… In my opinion a tremendous amount of pressure was put on, frankly by Mexico, by the leaders of Mexico put on Univision because they didn't like what I was saying about trade… Frankly, a tremendous amount of people are coming in. We have some horrible people coming in, not just from Mexico but from all over. And they are killers and they are people we don't want in this country… Everybody knows what I'm saying is true, Mexico knows what I'm saying is true."
UPDATE I: Further attacks and backlash against The Donald … Chilean actor Cristian de la Fuente resigned as host of the Miss USA pageant, Calls Trump a Clown.
The Chilean actor who was slated to host the Miss USA pageant pulled out even before Univision pulled the plug, saying Donald Trump was "ignorant" and a "clown."

Cristian de la Fuente, who stars in "Devious Maids," went nuts on Trump for calling Mexicans drug dealers and rapists.

Cristian is not alone in his disdain. Roselyn Sanchez, his "Devious Maids" co-star, also pulled out and Univision officially pulled the plug Thursday morning.
UPDATE II: Univision dumps Trump, cancels Miss USA over his comments about Mexicans.
Univision is the biggest Spanish-language broadcaster in the United States, so its decision is a blow to the Miss Universe Organization, a joint venture of Trump and Comcast's NBCUniversal division.

Last week, in his speech announcing a run for president, Trump deplored immigrants from Mexico who "have lots of problems" and are "bringing those problems to us."

"They're bringing drugs, they're bringing crime, they're rapists," he said, adding, "and some, I assume, are good people."
UPDATE II: Trump Sues Univision.
Donald Trump intends to sue Univision for breach of contract and defamation after the media company announced it would renege on a five-year contract for broadcast rights to the Miss Universe and Miss USA pageants, his lawyer said Thursday.

The announcement comes hours after Trump told the On Media blog that Univision was defaulting on an "iron-clad" $13.5 million contract, which he said it had no right to terminate
Posted June 26, 2015 by

Scared Monkeys Donald Trump

,

Donald Trump

,

Illegal Immigration

,

Media

,

Media Bias

,

Mexican Border Security

,

Mexico

,

Open Borders - Border Security

,

Presidential Contenders

,

Univision

,

WTF

,

You Tube - VIDEO

|

no comments
YOU KNOW YOU HAVE A BAD DEAL WHEN BOTH SIDES ARE COMPULSIVE LIARS …
Doesn't this give you a warm fuzzy, just hours after the Iran nuclear deal was announced as a historic agreement between the United States and Iran over its nuclear program, Iran's leading negotiator, Foreign Minister Javad Zarif, lashed out at the Obama administration for lying about the details of a tentative framework. REALLY, OBAMA LIE? Because that has never happened during his disastrous president, NOT! So who are we to believe with such and important issue that affects US national security, the Middle East and Europe … The known liar, Barack Hussein Obama, or the known liars, the Iranian government? This is why Obama and his minions should never be allowed to make any deal like this, they cant be trusted to do right by America.
How sad and pathetic has it become in the United States when forced to choose between a US president and Iran as to who is lying, you can't. So how did Obama sell this to the Iranians, if you like your uranium enriched centrifuges, you can keep your uranium enriched centrifuges?
Just hours after the announcement of what the United States characterized as a historic agreement with Iran over its nuclear program, the country's leading negotiator lashed out at the Obama administration for lying about the details of a tentative framework.

Iranian Foreign Minister Javad Zarif accused the Obama administration of misleading the American people and Congress in a fact sheet it released following the culmination of negotiations with the Islamic Republic.

Zarif bragged in an earlier press conference with reporters that the United States had tentatively agreed to let it continue the enrichment of uranium, the key component in a nuclear bomb, as well as key nuclear research.

Zarif additionally said Iran would have all nuclear-related sanctions lifted once a final deal is signed and that the country would not be forced to shut down any of its currently operating nuclear installations.

Following a subsequent press conference by Secretary of State John Kerry—and release of a administration fact sheet on Iranian concessions—Zarif lashed out on Twitter over what he dubbed lies.
Posted April 3, 2015 by

Scared Monkeys Barack Obama

,

Chicago-Style Politics

,

Community Agitator

,

Divider in Chief

,

Epic Fail

,

Home Land Security

,

Imperial President

,

Iran

,

Liars

,

Middle East

,

Misleader

,

The Lying King

,

United States

,

US National Security

,

WTF

|

no comments
JAMIEL SHAW ASKS A VERY IMPORTANT QUESTION THAT BARACK OBAMA AND ERIC HOLDER NEED TO ANSWER … "DO BLACK LIVES MATTER, OR DOES IT MATTER ONLY IF YOU ARE SHOT BY A WHITE PERSON OR A WHITE POLICE OFFICER?
Jamiel Shaw Sr. testified in front of a subcommittee Wednesday, chaired by Rep. Ron DeSantis (R-FL). All should watch and take notice of what happened to Mr. Shaw's son, 17 year old Jamiel Shaw II, who was violently gunned down by Pedro Espinoza in 2008. Pedro Espinoza is a member of the 18th Street gang,  a DREAMer, a DACA recipient, and a child brought to this country by no fault of his own. Hardly the harmless and innocent people that Obama, Democrats and gutless Republicans have told us what DREAMer's are. Espinoza was convicted and sentenced to death in November 2012.
However, this is greater than just a senseless killing. Below is a must watch VIDEO … Do black lives matter? Well, for Barack Obama, only when it fits his political agenda. If a black person is killed by another black person, and especially an illegal, even a gang banger with multiple arrests, the answer is probably not.
"My son, Jamiel Andre Shaw II, was murdered by a DREAMer, a DACA recipient, a child brought to this country by no fault of his own. My family's peace and freedom was stolen by an illegal alien from Mexico. He was brought here by his illegal alien parents and allowed to grow up as a wild animal.

He continued: "Some people believe that if you are brought over by no fault of your own that it makes you a good person. They want you to believe that DREAM Act kids don't murder. I am here to debunk that myth."
THIS IS A MUST WATCH VIDEO … DO BLACK LIVES MATTER? DO AMERICAN LIVES MATTER?
Jurors deliberated for less than 4 hours on May 2, before finding Pedro Espinoza, 23, guilty of 1st degree murder for the 2008 shooting death of 17-yaer-old football star Jamiel Shaw Jr. in Los Angeles. They have suggested that he receive the death penalty, reports NBC Los Angeles.
Posted March 2, 2015 by

Scared Monkeys Aggrevated Murder

,

Amnesty

,

Barack Obama

,

Black Vote

,

Blacks

,

Chicago-Style Politics

,

Class Warfare

,

class warfare

,

Community Agitator

,

Crime

,

Divider in Chief

,

DREAM Act

,

Epic Fail

,

Gang Violence

,

Illegal Immigration

,

Latinos/Hispanic

,

Latinos/Hispanics

,

Mexican Border Security

,

Minorities

,

Misleader

,

Open Borders - Border Security

,

Politics of Fear

,

Saul Alinsky

,

The Lying King

,

US National Security

,

You Tube - VIDEO

|

one comment
Radical Islamic terror group Al-Shabaab has released a video calling for attacks on the Mall of America, in Bloomington, Minnesota.  The Al Shabaab video also called for terror attacks at shopping malls in Canada, and the UK,  specifically naming the West Edmonton Mall in Canada and the Oxford Street shopping area in London.  Al Shabaab is a Somali terrorist  group affiliated with al Qaeda. These are the same Islamo-Nazis that were responsible for the 2013 Westgate Mall terror attack in Nairobi, Kenya, that killed more than 60 people.
Imagine that, the radical Islamists want to attack malls … maybe Barack Obama and State Dept. spokesperson Marie Harf can get the jihadists jobs at the Mall of the Americas so that they will turn away from radical Islam. [Sarcasm intended].
A new video from Al Shabaab purportedly shows the terror group calling for an attack on Mall of America, in Bloomington, Minn.

According to Fox 9, the mall is one of three similar targets the terror group specifically names, including West Edmonton Mall in Canada and the Oxford Street shopping area in London.

The video purportedly shows 6 minutes of graphic images and the terrorists celebrating the 2013 Westgate Mall attack in Nairobi, Kenya, that killed more than 60 people.

"We will continue to monitor events with the help of federal, state and local law enforcement agencies," Mall of America said in a statement. "As always, we take any potential threat seriously and respond appropriately. Mall of America has implemented extra security precautions, some may be noticeable to guests, and others won't be. We will continue to follow the situation, along with law enforcement, and will remain vigilant as we always do in similar situations."
CNN, 'State of the Union' -  Homeland Security Sec. Johnson discusses Al Shabab terror threats
Malls response to terrorist threat videos:
In its new video, it calls for similar attacks on malls in the three Western countries. Al-Shabaab identified specific malls, but CNN will not list them unless they respond publicly.

Mall of America said it's aware of the video listing it as a potential target.

"We take any potential threat seriously and respond appropriately," the Minnesota mall said in a statement. "We have implemented extra security precautions, some may be noticeable to guests and others won't be."

The West Edmonton Mall in Alberta, Canada, which was also listed, said it has implemented extra security and is working with federal and local law enforcement agencies.

U.S. officials said they're aware of the threats and urged mall shoppers to be vigilant.
UPDATE I: West Edmonton Mall named in al-Shabaab video as possible target.
Alberta RCMP Staff Sgt. Brent Meyer said the force is aware of the report of a possible threat and is investigating.  According to a statement from the mall, the "West Edmonton Mall has implemented extra security precautions; some may be noticeable to guests, and others won't be.
The al-Qaeda-linked group al-Shabaab appears to call on followers to attack shopping malls in the United States, U.K., France, and Canada and has released a video naming West Edmonton Mall as a possible target.

Close to the end of the nearly 77-minute video, a masked man with an English accent calls on "Muslim brothers to target the disbelievers wherever they are" and lists a number of shopping centres that could be attacked in the West.

"If just a handful of mujahedeen fighters could bring Kenya to a complete standstill for nearly a week, then imagine what a dedicated mujahedeen in the West could do to the American or Jewish-owned shopping centres across the world," the man says.

"What if such an attack was to occur in the Mall of America in Minnesota, or the West Edmonton Mall in Canada, or in London's Oxford Street, or any of the hundred or so Jewish-owned Westfield shopping centres dotted right across the western world?" he continues.

Other malls listed in the video include two in Paris, Les Quatre Temps and Forum des Halles.
Posted February 22, 2015 by

Scared Monkeys Al Shabaab

,

Bomb Threat

,

Home Land Security

,

Homeland Security

,

Islam/Muslims

,

Islamist

,

Islamofascist

,

Jihad

,

Radical Islam

,

Terrorism

,

US National Security

,

War on Terror

,

You Tube - VIDEO

|

3 comments
Let's give Speaker John Boehner credit, where credit is due … Good for you Boehner, Feels good to do the right thing for America, doesn't it?
Speaker of the House, John Boehner (R-OH), invites Israel Prime Minister Benjamin Netanyahu to speak before a joint session of Congress next month on February 11 to discussing Iran, further sanctions against them and the threat that a nuclear Iran poses to the world. Boehner said in a private meeting of GOP lawmakers that Congress would proceed on further penalties against Iran despite Obama's warning,  "[Obama] expects us to stand idly by and do nothing while he cuts a bad deal with Iran. Two words: 'Hell no!' We're going to do no such thing." It is about time the GOP has stood up to this imperial president. This is why the voters have put in place a Republican House and Senate, to block the far left and dangerous policies and agenda of Barack Obama. This all has to do with Obama threats and threats of a veto if the Congress passes further sanctions against Iran. However, there is wide bi-partisan support in favor of sanctions as Democrats are on board with protected America against Iran.
What is the Obama's White House issue … a breech of protocol and poking Obama in the eye. Breach of protocol. are you serious? Wasn't this the same White House that solicited British Prime Minister David Cameron to call US politicians on this very same topic of sanctions against Iran? Isn't it amazing that Obama and his lackeys are more interested in protocol and Obama's feelings than US national and world security.
Boehner Invites Netanyahu to Address Congress
"The Congress can make its decision on its own" — but he also insisted, "I don't believe I'm poking anyone in the eye."
"There is a serious threat that exists in the world, and the president last night kind of papered over it," Boehner said.
"And the fact is is that there needs to be a more serious conversation in America about how serious the threat is from radical Islamic jihadists and the threat posed by Iran."
Speaker of the House – John Boehner:
"Prime Minister Netanyahu is a great friend of our country, and this invitation carries with it our unwavering commitment to the security and well-being of his people," Boehner said.  "In this time of challenge, I am asking the Prime Minister to address Congress on the grave threats radical Islam and Iran pose to our security and way of life.  Americans and Israelis have always stood together in shared cause and common ideals, and now we must rise to the moment again."
White House spokesman Josh Earnest responded to the news with the following. Ha, the Obama WH is worried about protocol, maybe they should concern themselves more with the US Constitution.
"The typical protocol would suggest that the leader of a country would contact the leader of another country when he's traveling there," said White House Press Secretary Josh Earnest. "That certainly is how President Obama's trips are planned when he travels overseas. This particular event seems to be a departure from that protocol."

Earnest said the White House was made aware of the invitation before Boehner's office released a letter dated Jan. 21 inviting Netanyahu to address a joint session of Congress on Feb. 11.
UNREAL … OBAMA RELEASES 4 GITMO DETAINEES BACK TO AFGHANISTAN …
One way or another, whether it is in the best interest of United States security or not, Barack Obama will let all the detainees out of GITMO before he leaves the White House. Obama's latest efforts just released 4 detainees back to Afghanistan. Don't worry though, it is not like 168 of the GITMO detainees released return to terrorist. Oh wait, they do. But what does Obama care. He is going to do anything he damn well pleases in his final years as president because we have gutless Republican leadership who stand for nothing and have the spine of a jellyfish.
The Pentagon on Saturday announced that it had transferred four detainees from the Guantanamo Bay prison facility back to their home country of Afghanistan.

The Defense Department said all four men had been "unanimously approved for transfer" by the president's interagency Guantanamo Review Task Force, which examines the possible security ramifications of releasing prisoners from the facility.

The transfers will bring the prison's population down to 131, with 63 of the remaining detainees already cleared for removal.

The president has made closing the controversial facility a top priority in the final years of his presidency, and summoned senior administration officials to the White House last month to complain about the pace of efforts to close the detention center.

The meeting was seen largely as a message to Defense Secretary Chuck Hagel, who the White House believed was dragging his feet in signing off on guarantees that the five upcoming transferees did not pose a security threat, according to the wire service.. There's speculation that Hagel's resistance played a role in the president's decision to remove the Pentagon chief, who announced his intention to resign last month.

Obama stressed to the officials that he wanted action on efforts to shutter the controversial facility. The president pledged in his 2008 campaign that he would close the prison, and has come under fire from critics on the left for failing to achieve that goal.
Posted December 20, 2014 by

Scared Monkeys Afghanistan

,

GITMO

,

Home Land Security

,

Islamist

,

Jihad

,

Radical Islam

,

Taliban

,

Terrorism

,

US National Security

,

War on Terror

,

WTF

|

2 comments
AMERICA, IS THIS WHAT YOU REALLY WANT AS COMMANDER IN CHIEF?
Former Secretary of State, former US Senator of New York and former First Lady Hillary Clinton says that "Smart power" also includes "showing respect even for one's enemies. Trying to understand … empathize with their perspective and point of view."  What Hillary Clinton calls smart power, others who actually like America and its freedoms and liberties call ignorant, foolish and naive utopian liberal BS. It is no wonder that Hillary accomplished nothing as Secretary of State except get frequent flier miles.
Former Secretary of State Hillary Rodham Clinton said Wednesday that women should play larger roles in conflict resolution and military efforts around the globe and that "smart power" includes empathizing and showing respect, even for one's enemies, as the United States confronts a host of challenges on the world stage.
Lt. Col. Oliver North appeared 'On the Record' with Greta Van Susteran said oh Hillary's comments, "those words coming out of some one who intends to be commander and chief are not just naive and utopian, it's irrational." As Col. North pointed out when Greta tried to make excuses for Hillary about being taken  out of context, Hillary was looking down at her notes and reading, not making an off the cuff comment. This is the underlying belief of progressives and liberals, we must understand why and empathize with our enemies because we must be to blame.  Case in point, Obama apology tour when he first became president.
Transcript from The Weekly Standard:
"This is what we call smart power," Clinton said to a small audience at Georgetown. "Using every possible tool and partner to advance peace and security. Leaving no one on the sidelines. Showing respect even for one's enemies. Trying to understand, in so far as psychologically possible, empathize with their perspective and point of view. Helping to define the problems, determine the solutions. That is what we believe in the 21st century will change — change the prospects for peace.
So are we supposed to respect and empathize with ISIS, al-Qaeda, the Taliban, Muslim Brotherhood and maybe Boko Haram? How about the terrorists who attacked the Libyan consulate in Benghazi and murdered Ambassador Stevens? How about those that would chop off the heads of innocents? Maybe Hillary would like to explain herself? But in the end, what difference would it make?
Posted December 5, 2014 by

Scared Monkeys 2016 Elections

,

al-Qaeda

,

Beheading

,

Boko Haram

,

Domestic Terrorism

,

Epic Fail

,

Hamas

,

Hezbollah

,

Hillary Clinton

,

Home Land Security

,

ISIS

,

Islamist

,

Jihad

,

Lone Wolf Terrorism

,

Muslim Brotherhood

,

Radical Islam

,

State Sponsored Terrorism

,

Suicide Bombers

,

Taliban

,

Terrorism

,

United States

,

US National Security

,

War on Terror

,

World

,

WTF

,

You Tube - VIDEO

|

5 comments
HEY AMERICA, HOW'S THAT HOPEY-CHANGEY STUFF WORKING OUT FOR YA?
According to the most recent WAPO-ABC News poll, Barack Obama has hit an all-time low with an approval rating at 40% and a 51% disapproval. Actually, it is curious as to why it is not even lower. Among Independents, Obama only has a 33% approval. Under Obama's watch, everything is a colossal disaster. Nothing is going good in the United States or around the world.
The US economy is a floundering mess, illegal immigration, ISIS is on the rise and now we have the October surprise of Ebola in the United States. Barack Obama polls poorly on all major political issues as we are week's ahead of the November midterm elections and early voting has begun  in some states.
Can you say EPIC FAILURE!!!
Heading into the final weeks of the midterm campaign, the political landscape continues to tilt in favor of the Republican Party, with President Obama's overall approval rating at the lowest level of his presidency and GOP voters signaling greater likelihood than Democrats that they will cast ballots, according to a new Washington Post-ABC News poll.

Americans are looking to November and beyond with dissatisfaction about the state of the country and the political leadership in Washington. Two-thirds say the country is seriously off-track. And while more than 6 in 10 say the president lacks a clear plan for governing, …
See all polling data HERE.
The overall job approval rating average is not much better for Obama. According to RCP, only 42.0% approve, while 52.4% disapprove.
UPDATE I: Trouble Looms for Obama, Democrats with Election Day 2014 Approaching.
Barack Obama and his political party are heading into the midterm elections in trouble. The president's 40 percent job approval rating in a new ABC News/Washington Post poll is the lowest of his career – and the Democratic Party's popularity is its weakest in polling back 30 years, with more than half of Americans seeing the party unfavorably for the first time.

The Republican Party is even more unpopular. But benefitting from their supporters' greater likelihood of voting, GOP candidates nonetheless hold a 50-43 percent lead among likely voters for U.S. House seats in the Nov. 4 election.
Posted October 16, 2014 by

Scared Monkeys Approval Rating

,

Barack Obama

,

Community Agitator

,

Epic Fail

,

Iraq

,

Islamist

,

Jihad

,

Leading from Behind

,

Lost in Smallness

,

Mexico

,

Misleader

,

Polls

,

Russia

,

Scandal

,

Terrorism

,

The Lying King

,

US National Security

,

WAPO-ABC News

,

War on Terror

,

West Africa

|

5 comments
According to Rep. Jason Chaffetz, they were caught on September 10, 2014 in two separate border locations. The 4 had ties to known terrorist groups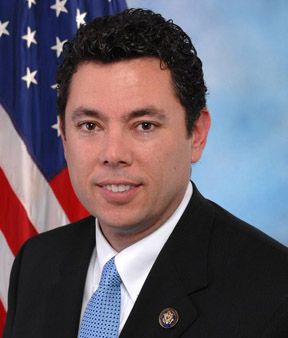 Daily Commentary – Monday, September 22, 2014
Download