That media whore is a waste of the airwaves, let's boycott him!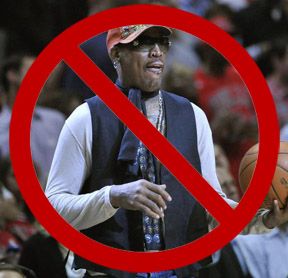 Daily Commentary – Monday, January 13, 2014
Download
Question to the 'Fight for 15′ crowd … which is better $9.50 an hour or $0.00?
Snarf's Sub Shop in Chicago has closed it's doors and fired all of their staff just days before Christmas via email. Snarf's was the target of the SEIU and was closed for four days, from December 5 until December 8, as employees went on striking demanding $15 an hour and better benefits. Now they are all out of work just before the holidays. From the files of, don't ask for things they might just come true.  So hows that strike and forcing your employer to shut down working out for you now?
You want to be paid $15/hr to make a sandwich, are you kidding?
Wonder how the guy with the FF15 Victory … Snarf's Shut Down sign feels about now?
A Chicago sandwich shop has fired all of its 20 staff over email just two days before Christmas.

Staff at Snarf's Sub Shop in River North received the bad news on Sunday night in a group email notifying them that the drastic action was effective immediately.

The company blamed 'increased competition and losses' for the firings.

Director of operations Doug Besant said in the email the restaurant will likely close for a month as they remodel and reconcept the business into a burger joint.

But the move comes less than a month after Snarf's workers rallied for higher wages.

The email, obtained by ChicagoGrid.com, read: 'Due to increased competition and losses, ownership has decided to consider remodeling and reconcepting the store at 600 West Chicago Ave.
The sandwich shop claims that the firings were not a retaliation for their strike. So what if they were? Chicago fast-food, retail workers join in nationwide protest over wages. Honestly, if my business was hanging on by a thread and individuals picketed by business forcing me to shut down for days, they all would have been fired then. Sorry, making sandwiches is not a $15 a hr. job. Hmm, Chicago is a union town eh, so was Detroit, how are they doing these days?
Clustered around a giant, bright green "Grinch," the protesters — part of a "100-city strike wave"— are demanding a $15-an-hour wage and the right to form a union without retaliation.

"Chicago is a union town!" they chanted outside Snarf's Sandwiches, 600 W. Chicago, one of several stops during a planned daylong demonstration in the city.

The group was expected to include workers from McDonald's, Subway, CVS Pharmacy, Sears — among other companies.
I love the smell of victory in the morning … it smells like Cracker Barrel eating cooking crow, or is that Uncle Hershel's breakfast?
WE THE PEOPLE HAVE SPOKE AND CRACKER BARREL HAS REVERSED THEIR DECISION!!!
I'M BACK!!!
Cracker Barrel announced Sunday they have reversed a decision to remove select "Duck Dynasty" products of Phil Robertson's from their restaurants after getting bombarded by DD's  loyal supporters. Don't think you don't have a voice America, because you do. In the end, Cracker Barrel knows damn well who butters their bread and it isn't GLAAD. It was just Friday that Cracker Barrel had made the foolish, knee-jerk reaction to pull Phil Robertson's merch. I guess they noticed all the negative comments on their Facebook page and a lack of folks ordering Uncle Hershel's for breakfast.
KUDOS to all of you that expressed your opinion and told Cracker Barrel that they were hypocrites and you would voice your opinion with your wallets and purses. This PC crap will no longer be tolerated. It is about time the silent majority spoke up … let this only be the beginning.
As reported at Forbes, Oops, our bad … we made a mistake.
Cue a barrage of tweets, emails, and calls from Duck Dynasty fans to the powers that be at Cracker Barrel, not to mention threats of a boycott.

Now, a day later, the 625-outlet comfort food chain has capitulated and will resume selling Duck Dynasty products.
It was reported tonight on the Phil Valentine Radio Show, on Super Talk 99.7, WTN-FM, that Cracker Barrel restaurants in Alabama and Tennessee were pulling Phil Robertson merchandise off their shelves. According to accounts and eye witnesses that were at Cracker Barrels and had contacted them, the edict supposedly came from corporate. According to what was being reported, it was only merchandise with Phil's likeness, not all 'Duck Dynasty' merch.
If this proves to be true that Cracker Barrel actually took it upon themselves to pull the merchandise, they are going to feel the wrath of their customers as it would appear they do not know who their customer truly is.
3pm-7pm CT
Rather interesting that the Duck Dynasty merchandise sells out at Walmart, yet Cracker Barrel takes a different approach.
Have received many text messages & emails of merchandise being pulled from many stores by individuals calling CB's and actually going to them.
UPDATE I: Cracker Barrel finally makes it official, even though the cat was out of the bag and reported here at Scared Monkeys long before the $hit hit the fan and Cracker Barrel restaurants were being flooded with calls.  It would appear that CB only believes in equal treatment of certain people. Let the BOYCOTT BEGIN …
UPDATE II: The story turns out to be true and guess who had it way before many of the big boys? Many tweets can be read at Twitchy.
UPDATE III: GLAAD thinks they got blow back and a backlash in response to their intolerant actions, Cracker Barrel is about to get whacked themselves for their PC nonsense and catering to the intolerant gay activist community.
I guess it is pretty obvious that Cracker Barrel has no idea who their customer is. Just a hint to the suits at Cracker Barrel … it ain't GLAAD!!!  Have you taken a look at your Facebook page comments. I am not sure if I saw any that said, good for you, we plan on eating there more. Looks like the Cracker Barrel crowd will stop eating Uncle Herschel's Favorite and … EAT MOR CHICKEN.
Here are just a few of the Duck Dynasty and free speech comments from the CB Facebook:
Jody Dixon After you are done removing the selected products, go ahead and remove a bunch of tables and chairs……you won't be needing them any more.
Lynette Boullion Dischler EAT AT CHICK-FIL A! THEY DID NOT BOW DOWN TO THE gaystapo!
Randy Culp I'm offended by your removal of any Duck Commander products. I've given you my business for many years now but I'm not under any contract that requires me to continue. If you knuckle under to these groups that don't stand for any of my values, I will never darken your door again. I'm fed up with 2% of the population controlling everything in our freakin' country
Tina Leigh Morris I will boycott Cracker Barrel until a full apology is offered for even getting involved!!! NONE if their merchandise is offensive!!! Cracker Barrel is just realizing they made A HUGE MISTAKE!!!
Lynette Boullion Dischler The irony is glaad and a&e did not respect Phil Robertsons religious beliefs. You condone censorship. Please tell me on what planet could Duck Dynasty products offend ANYONE? Bobble Heads and Camo shirs? You knew of his beliefs when you made money off of them to begin with. YOU ARE HYPOCRITES
Jamey Mills Was getting ready to spend 200.00 on gift cards for my employees but not now. I might add that I am offended that you removed some items so does that count for anything.
Joann Andrews Well while you are evaluating this "Problem" I will be eating across the street….. I stand on the Bible, along with the Robertson family.. My freedom…
Mark Owens Dear Cracker Barrel, you have grossly misjudged your consumer base. I support Duck Commander products in support of the Robertson's, obviously your decision making is based on A&E's position. I will no longer eat at CB's if your gonna be biased and judge people for who they want to be and not by what a corporation or PC leftists want them to be!
 UPDATE IV: To the Gateway Pundit, thanks for the link … Today, Jim Hofts and Missouri Patriots were holding Missouri politicians feet to the fire and demanding answers and apologies for their lies on Obamacare.
To my long-time bud .. Jim, GET WELL!!! God Bless You!!!
UPDATE V: Glad ABC could finally report on 12/23/13 that Cracker Barrel was pulling Phil Robertson Merchandise off their shelves.
UPDATE V: VICTORY ... CRACKER BARREL REVERSES DECISION AND PUTS ALL DUCK DYNASTY MERCH BACK ON THE SHELVES!!!
TEAR DOWN THAT COMMIE STATUE …
Hundreds of thousands of protesters in Ukraine took to the streets in another mass demonstration of anger against President Viktor F. Yanukovich's decision to break off negotiations with the European Union. They toppled the statue of Communist leader Lenin in a symbolic demonstration and then took a sledgehammer to it.
Public protests thundered into a full-throttle civil uprising in Ukraine on Sunday, as hundreds of thousands of protesters answered President Viktor F. Yanukovich's dismissiveness with their biggest rally so far, demanding that he and his government resign.

At the height of the unrest on Sunday night, a seething crowd toppled and smashed a statue of Lenin, the most prominent monument to the Communist leader in Kiev. The act was heavy with symbolism, underscoring the protesters' rage at Russia over its role in the events that first prompted the protests: Mr. Yanukovich's abrupt refusal to sign sweeping political and free-trade agreements with the European Union.

After an electrifying assembly in Independence Square in the center of Kiev, the main focus of the protests, the huge crowd surged across the capital, erecting barriers to block the streets around the presidential headquarters and pitching huge tents in strategic intersections. They were not challenged by the police, who have largely disengaged since their bloody crackdown on a group of protesters on Nov. 30 sharply increased outrage at the government.
Radio Free Europe was Live blogging the event.
Interestingly enough, as those in the Ukraine tear down the statue of Lenin, many think that US President Barack Obama is looking to erect it.
Posted December 9, 2013 by

Scared Monkeys boycott

,

Capitaism

,

Communism

,

Economy

,

Foreign Trade

,

Government

,

Politics

,

Russia

,

Tyranny

,

Ukraine

,

World

,

You Tube - VIDEO

|

no comments
Have they no shame …
From the PJ Tatler comes the below exclusive video and the story that protesters at the WWII Memorial were paid to do so and one was not even a government employee as they claimed, but worked at McDonald's instead.
After about an hour, about 20 protesters arrived on the scene chanting "Boehner, get us back to work" and claiming they were federal employees furloughed because of the shutdown.

In the video below these protesters were marching towards the press gaggle and I was asking them to show their federal IDs to prove they were in fact federal workers. No one wore their federal ID and none would provide it to prove their claim.

Then, remarkably, a guy carrying a sign passed by wearing a McDonald's employee shirt, which I noted. I then began asking them how much they had been paid to protest, at which point the guy wearing the McDonald's shirt came back and admitted he had been paid $15.
Democrats Pay Union Members to Protest World War II Vets. Just pathetic.
Here is the video. As you watch it, try to imagine what public relations genius in the Obama administration thought that this would play well for the president and Harry Reid:

You can't make this stuff up: World War II veterans come to Washington to see their monument, and the Obama administration tries to block them by putting up barricades. When that blunder starts getting media attention, the administration doubles down by paying union members $15 to march around, waving signs and protesting–as though that were a sure-fire way to generate sympathy for the nonessential federal employees who are getting the day off. Is it possible that the Democrats could be snatching defeat from the jaws of victory?
More updates from Patrick Poole.
Posted October 3, 2013 by

Scared Monkeys Barack Obama

,

boycott

,

Chicago-Style Politics

,

collusion

,

Conspiracy

,

cronyism

,

Democrats

,

Divider in Chief

,

Epic Fail

,

Ethics

,

Government

,

Gutter Politics

,

Hoax

,

Liberals

,

Misleader

,

Obamanation

,

Politics of Fear

,

Progressives

,

Strike/Protest

,

The Lying King

,

Transparency

,

Unions

,

WTF

,

You Tube - VIDEO

|

6 comments
Madness … So if you don't agree with the mob and agree with the rule of law, they want to boycott you and ruin your career.
A speaker at the Travon Martin rally in Seattle, WA called out Charles Barkley and called for the boycott of Barkley. The speaker called for NBA player to not speak to Charles Barkley and thus he would lose his job. Are these people insane? These individuals would actually try and destroy another because they dare go against the mob and stated that the jury got it right in the George Zimmerman murder trial? Charles Barkley actually put forth a very concise and well reasoned analysis of his opinion and for that he has now been branded not black enough. This is the insanity of those who claim to be for justice and civil rights. They would take away others rights so they can get their way. UNREAL. So much for that freedom of speech thing.
VIDEO Hat Tip: Laughing at Liberals
Posted July 21, 2013 by

Scared Monkeys boycott

,

Civil Rights

,

Discrimination

,

George Zimmerman

,

NBA

,

Racism

,

Smear Campaign

,

Trayvon Martin

,

WTF

,

You Tube - VIDEO

|

4 comments
HYPOCRIT MOMENT OF THE WEEK …
Jane Fonda continues to be one of the most loathed/hated/despised individuals of all times. "Hanoi" Jane Fonda tells US military veterans boycotting her movie, 'The Butler' to "GET A LIFE". Larry Reyes, a Navy veteran and founder of the "Boycott Hanoi Jane Playing Nancy Reagan" Facebook has criticized the casting of Hanoi Jane Fonda as Nance Reagan. Gee, ya think? If there was anything ever that might be more boycottable that this American traitor be cast as the beloved former first lady Nancy Reagan, I am not sure what it is? Because nothing says Nancy Reagan as does Hanoi Jane.
When Jane Fonda was cast as former First Lady Nancy Reagan in Lee Daniels' forthcoming film "The Butler," some Reagan fans were not pleased. Now, with the biographical due to hit theaters in October, a movement to boycott the movie is gaining some momentum.

Larry Reyes, a Navy veteran and founder of the "Boycott Hanoi Jane Playing Nancy Reagan" Facebook page has been particularly vocal about the casting decision, given Fonda's past frolicking with the enemy during the Vietnam War.

[...]

I made a commitment early on not to support her projects," Reyes told FOX411's Pop Tarts column. "Then when I heard she was going to play such a well-liked and highly respected president's wife, it got to me. They (the filmmakers) knew by picking Jane for the part they were going to stir up some stuff. I'm not a conservative or a liberal, I'm an American. And that was a slap in the face."

This week, Fonda had a simple message for Reyes and the page's fans … "Get a life."
So the uber-LEFTY Jane Fonda thinks that it is perfectly A-O-K for her to protest and boycott the Vietnam War, but it's not ok to boycott her movie? Seems like typical liberal hypocrisy. One might want to tell Jane Fonda to "GET A LIFE"!
Posted April 12, 2013 by

Scared Monkeys boycott

,

Celebrity

,

Double Standard

,

Facebook

,

Hollywood

,

Hypocrisy

,

Jane Fonda

,

Liberals

,

Treason/Traitor

,

WTF

|

25 comments
WALMART IS NO TWINKIE …
Strikes and boycotts against Walmart in an effort to harm them economically. In the end they were a union epic fail. Who are you going to believe, the Left or your lying eyes? Check out the time lapse video below recording the record sales on Black Friday at Walmart. The Grinches on the LEFT tried to make it a miserable experience for shoppers, but they failed in a big way. If anything, their protests may have served to boost sales ala Chick-fil-a. As reported at Breitbart.com, Walmart reported record sales.
Despite union efforts to target retailers like Walmart, businesses are reporting record Black Friday traffic – the biggest sign yet that the unions are out of touch with the American people. Starting at 8 p.m. on Thanksgiving, Walmart put its products on Black Friday sale, sparking a run to the stores and earning the stores record sales
SHUT UP A MAKE PIZZA …
Scott Van Duzer, the owner of Big Apple Pizza & Pasta Restaurant in Fort Pierce, FL and the man pictured the other day giving Barack Obama a bear hug is now complaining that he might be boycotted.  Duzer, an Obama supporter stated that"People are saying a lot of bad things and boycotting my restaurant. There's no middle line anymore, and that's exactly what's wrong with our country right now." Hmm, who knew that giving the President of the United States was acting in the middle of the road? When one owns a business that wants to market to all folks, well then one best be careful what one says or does. Actions have consequences.
Mr. Duzer, people have a right to boycott you. That is their freedom of speech. Just like you had a right to bear hug the president and make any comments in support of Obama. As much as any normal and literate business owner would know could have ramifications. So basically, Deal with it. Hey Scott Van Duzer, can you say Chick-fil-a? At least you do not have elected officials telling you that you do not have a right to open a business in their cities because of your political or personal opinions.
"People are saying a lot of bad things and boycotting my restaurant," Scott Van Duzer, 46, told POLITICO. "There's no middle line anymore, and that's exactly what's wrong with our country right now."

The owner of Big Apple Pizza & Pasta Restaurant in Fort Pierce, Fla., said that both Democrats and Republicans are welcome in his store. But he also said he thinks Mitt Romney's running mate Rep. Paul Ryan — whose sculpted abs are thanks to intense P90X training sessions — would lose to the president in a workout battle.

"I think Obama could take him," Van Duzer said, laughing. "Obama looked pretty fast and pretty quick on his feet."
What a joke the yahoos are at YAHOO. Because I am most certain that all of you whining about how Van Duzer was being treated felt the same way about Dan Cathy and the Chick-fil-a controversy where not only did the LEFT want to boycott them but also politicians in Chicago and Boston tried to prevent them from opening franchises.
Another user, this one checking in from Brooklyn, N.Y., 1,165 miles away, chirped: "Really, conservatards? You try to trash a man's business because he likes a different political candidate than you? What scum you all are. Go crawl back in your holes. SCOTT VAN DUZER IS MY HERO!"

Of the 229 comments listed on the page (30 of them "filtered," one removed for violating terms of service), only two were published pre-bear hug, the most recent coming in 2010.
In the end, stick to making pizza if you do not want controversy. However, if you wish to branch out and seek the fame and glory from Barack Obama, then you best be ready for the backlash.