But unlike in the case of Hillary, CIA Director John Deutch's entire server was immediately confiscated by the Feds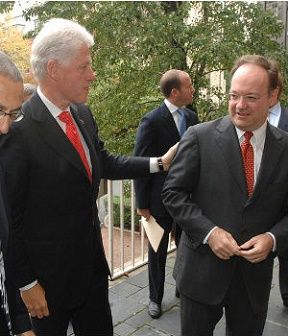 Daily Commentary – Wednesday, September 2, 2015
Download
WAR ON POLICE CONTINUES … POLICE LIVES MATTER!!!
The manhunt is on for the individuals responsible for the murder of the 32-year veteran Lt. Charles Joseph Gliniewicz with the Fox Lake, Illinois Police Department. The 52 year old officer was set to retire at the end of September. Lt. Charles Joseph Gliniewicz  was shot dead while on a routine patrol. Sadly, the officer was found shot in the head. The authorities are searching for three suspects, two white men and one black man. According to the police, the officer's gun and pepper spray were taken during an altercation. All three suspects are still at large.
Charles Joseph Gliniewicz, RIP
A manhunt enters the late night hours as law enforcement continue to search for three suspects wanted in the fatal shooting of a Fox Lake police officer.

The slain officer has been identified as 32-year veteran Lt. Charles Joseph Gliniewicz with the Fox Lake Police Department.  He was supposed to retire last month but the chief — who stepped down — asked him to stay on for one more month. He was involved in several youth programs in the area, and he had a wife and four sons.

Authorities say they are searching for two white men and one black man.

Sources say the officer's gun and pepper spray were taken.
UPDATE I: Manhunt underway in Fox Lake after officer fatally shot.
A manhunt for three suspects continued into the night after a police officer was fatally shot in far north suburban Fox Lake Tuesday morning. Police say the suspects, described as two white males and one black male, should be considered armed and dangerous.

The Lake County Sheriff's Office said the search perimeter was released just after 10 p.m. after a 14 hour search coordinated between local, state and federal law enforcement. The scene has been turned over to the Lake County Major Crime Task Force, which will be the lead agency on the investigation.

The Lake County Sheriff's Dept. identified the slain officer as 52-year-old Lt. Charles Joseph Gliniewicz, a 32-year veteran of the force and married father of four sons in their teens and early 20s who was well-known and well-liked in the community. Lt. Gliniewicz went by his middle name, and was nicknamed "G.I. Joe."

Gliniewicz grew up in the Fox Lake area where he served as a peace officer, graduated from Antioch Community High School and obtained a Master's degree in criminal justice from Kaplan University. He was a leader of the Fox Lake Police Department Explorer Post, which helps mentor young people interested in careers in law enforcement, and an Army veteran who served in active duty and reserve from 1980 to 2007. He left the military with a rank of First Sergeant.

Gliniewicz had been married for 26 years and was to retire at the end of September. He met with Fox Lake's mayor Monday to talk about his retirement plans and ensure that the Explorers troop he led continued without him.
HOW FRIGGIN SICK COULD YOU POSSIBLE BE …
Sorry, but if this is what the Black Lives Matters protest is about, you are a bunch of sick and twisted bunch of individuals who are making matters worse, not better. Protesters in a Black Lives Matter march held outside the Minnesota State Fair over the weekend were captured on video yelling "pigs in a blanket, fry 'em like bacon," a statement that some law enforcement members viewed as targeting police officers. Of course this took place one day after the assassination style murder of Harris County Sheriff's Deputy Darren Goforth. Just how vile could these people be? Police Federation President Dave Titus along with the rank and file of officers called the comments disgusting and said that the threatening refrain is divisive, dangerous and won't lead to improved police relations. Sir, they don't want to improve relations, they want a race war.
An organizer behind the march, however, is standing by the group's chant to fry police "like bacon," saying  that law enforcement officials are cherry-picking a 30-second chant to take issue with an otherwise peaceful protest. REALLY? What took place the rest of the time, reciting the lyrics from the song, Cop Killer? The organizers actually defended their vile chant claiming in did not promote violence. The organizers claimed that the focus should be on the police killing unarmed black men. REALLY? Maybe the focus should be on black on black crime or the incredible amount of abortions in the black community. Or don't those lives matter?
29 year old Kristin Whitney Ghilardi from  Santa Clarita, California has been missing since Wednesday, August 26, 2015. Ghilardi was described as 5 feet 6 inches tall and about 140 pounds. She has a shaved head or very short hair and often wears a bandana or hat in different colors and miscellaneous bracelets. Ghilardi also was believed to have her car with her, a charcoal gray, four-door 2006 Toyota Corolla with tinted windows. The California license plate number is 5VLM990.
Kristin Whitney Ghilardi, 29, went to a friend's home Wednesday in the Santa Clarita neighborhood, according to a news release from the Los Angeles County Sheriff's Department.

Ghilardi, who volunteers with a homeless outreach program organized by her church, told Boger that she was going to take a man named Patrick to see his parole officer in Simi Valley, according to a statement from the missing woman's family.

She had met Patrick, who was homeless, at a Ventura beach earlier this month, the statement said.
Facebook – Missing from Santa Clarita: Kristin Ghilardi.
Kristin Whitney Ghilardi was last seen at a friend's house in Canyon Country between 2- 3:30 p.m. Wednesday and said she was going to take a man named Patrick to Simi Valley.
A 29-year-old woman from Santa Clarita last seen Wednesday withdrew money from a Northridge bank on Friday, according to a report broadcast Monday.

Kristin Whitney Ghilardi withdrew money with a signature but without identification from a Chase bank branch in Northridge, NBC4 reported. Her family verified her signature at the bank.

Ghilardi was last seen at a friend's house in Canyon Country between 2- 3:30 p.m. Wednesday and said she was going to take a man named Patrick to Simi Valley, according to the Los Angeles County Sheriff's Department.

The last contact she had with her mother came by phone at 7:30 p.m. Wednesday, said Detective Scott Miller of the sheriff's Santa Clarita Station.

Ghilardi's mother reported her missing on Friday, Miller said.

Ghilardi lives in Santa Clarita in a separate residence from her mother, who also lives in Santa Clarita, Miller said.
Anyone with information about Ghilardi's whereabouts were asked to call 661-255-1121.
Daily Commentary – Tuesday, September 1, 2015 Download
THE GOP POLITICAL ODD COUPLE: Ben Carson Ties Donald Trump in Iowa …
In the most recent Monmouth University poll, the soft spoken Ben Carson has tied the outspoken and never at a loss for words Donald Trump at 23%. The political odd couple could not be farther apart in style; however, has one very obvious similar characteristic, they are both political outsiders. The retired neurosurgeon has an incredible favorability rating of 81% favorably, compared with just 6% unfavorable.
Keeping up with the anti-political establishment theme, former business executive Carly Fiorina is in third place in the poll with 10%. How telling is this poll when it comes to Iowans and how they feel about the GOP establishment? Three candidates for the GOP nomination, Trump, Caron and Fiorina, garner 56% of the support. One would think the GOP would get a clue as to how pissed off the electorate is at them and their lack of action and guts they have put forth when the base has given them both the House and the Senate. Rounding out the rest of the poll is Sen. Ted Cruz (R-TX) at 9%, Wisconsin Gov. Scott Walker with 7%, former Florida Gov. Jeb Bush came in at 5%, Ohio Gov. John Kasich and Florida Sen. Marco Rubio at 4% each, Kentucky Sen. Rand Paul at 3%, and former Arkansas Gov. Mike Huckabee and former Sen. Rick Santorum (PA) with 2%.
Donald Trump and Ben Carson are tied for the lead of Republican presidential candidates in the first-in-the-nation caucus state of Iowa, according to a Monmouth University poll released on Monday.

The survey found Trump and Carson taking 23 percent support each.

It's the first survey of Iowa released this month not to show Trump all alone at the top, and further evidence of Carson's polling strength.

Retired neurosurgeon Carson has the best favorability rating in the field, with 81 percent saying they have a positive view of him, against only 6 percent who said they view him unfavorably.

While billionaire businessman Trump leads in the poll among Tea Party conservatives and men, Carson leads among Evangelicals and women.
WHY WE LOVE SHERIFF DAVIS CLARKE …
Political correctness does not exist in vocabulary of Sheriff David Clarke. Watch the video below from this weekends Justice with Judge Jeanine. Sheriff Clarke says it as it is and points the blame directly at the doorstep of Barack Hussein Obama and Eric Holder for the 'War on Police' climate in America. It is a powerful and important interview to watch. Why is Sheriff Clarke 100% correct? One only needs to hear the deafening silence from the White House regarding this heinous killing of a white police officer at the hand of a black punk.
Enough is enough Obama, act like a president or just admit you are a community agitator looking to cause a race war.
Posted August 31, 2015 by

Scared Monkeys AG Eric Holder

,

Barack Obama

,

Community Agitator

,

Divider in Chief

,

Do Police Lives Matter

,

Epic Fail

,

Law Enforcement

,

Misleader

,

Sheriff David Clarke

,

You Tube - VIDEO

|

2 comments
FAMED HORROR MOVIE MASTER HAS DIED …
If its a horror movie that made you lose sleep, or be afraid to be in a home alone or have to check the closet, beneath the bed or under the stairs, then most likely you had just seen a horror movie made by Wes Craven. Wes (Wesley) Earl Craven, the master of the horror film genre died on Sunday after his battle with brain cancer at the age of 76. Craven is survived by his third wife, Iya Labunka, also his sister Carol, son Jonathan, daughter Jessica, grandchildren Miles, Max and Myra-Jean and stepdaughter Nina.
Craven is the man who wrote and directed such horror classics as A Nightmare on Elm Street and Freddie Kruger, The Hills Have Eyes, The People Under the Stairs and directed the Scream movies. Then there was his first movie, The Last House on the Left, which may have been his most disturbing of all. Why that film was suggested as a date movie is a an entire story for another day. Wes Craven truly pushed the limits of the horror film genre to the disturbing and yet had it not been for Craven, so many other classic cult horror flicks may not been possible.
Rest in Peace
Wes Craven, the famed maestro of horror known for the Nightmare on Elm Street and Scream franchises, died Sunday after a battle with brain cancer. He was 76.

Craven, whose iconic Freddy Krueger character horrified viewers for years, died at his home in Los Angeles, his family announced. Survivors include his wife, producer and former Disney Studios vice president Iya Labunka.

Craven was a longtime summer resident of Martha's Vineyard, where he moved permanently three years ago before returning to L.A. for work and health reasons.
Craven claimed to have gotten the idea for Elm Street from living next to a cemetery on a street of that name in the suburbs of Cleveland. The five Nightmare on Elm Street films were released from 1984-89 and drew big crowds.

Similarly, Craven's Scream series was a box-office sensation. In those scare-'em-ups, he spoofed the teen horror genre and frequently referenced other horror movies.

Craven's first feature film was The Last House on the Left, which he wrote, directed and edited in 1972. A rape-revenge movie, it appalled some viewers but generated big box office. Next came another film he wrote and helmed, The Hills Have Eyes (1977).
Wes Craven's New Nightmare trailer (1994)
Wes Craven reinvented horror three times: cinema looks scary without him.
Wesley Earl Craven was born Aug. 2, 1939 in Cleveland. His father died when he was 5. Raised in a strict Baptist household, he graduated from Wheaton College with degrees in English and psychology, then earned a master's in philosophy and writing from Johns Hopkins.

If you can judge a film-maker's influence by how many copycats they inspire, then Wes Craven has to be seen as one of the most influential. Three times he changed his mind about what horror movies should be, and three times we were promptly flooded with all manner of dodgy knock-offs.

And yet The Last House on the Left captured the public mood. It was released into a world reeling from the Manson murders, Vietnam, Altamont and Nixon, and it hit all its marks perfectly. The fact that it was made for less than $90,000, which gave it a rough-and-ready vérité look that just made the horrors seem more real, only magnified its impact. Without The Last House on the Left, there'd be no Texas Chainsaw Massacre, no I Spit on Your Grave, no Halloween. Its advertising campaign ("It's only a movie, it's only a movie") handed more power to marketers and films as varied as Fargo and Paranormal Activity owe a lot to its "The following is based on a true story" misdirect.
"The Raft" follows two people stranded on a raft in the middle of the ocean, with nothing but their own ingenuity to keep them alive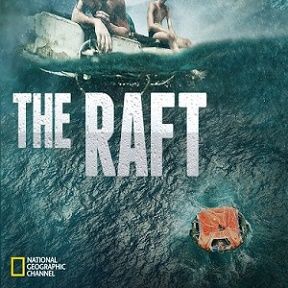 Daily Commentary – Monday, August 31, 2015 Download
FOUND ALIVE …
62 year old Miyuki Harwood of Orangevale, California has been found alive by search crews after missing for 9 days in the Fresno County wilderness. Miyuki Harwood was found Saturday injured, suffering broken bones, but alive. Harwood, who was found in a remote, rocky area, where she crawled down from where she was injured to a creek, takinh 2 days, and she was able to drink from the creek with the water filter. Harwood had become separated from a group of hikers on a Sierra Club outing on Aug. 20, prompting a massive search. As per the LA Times, Members of the Fresno County sheriff's search-and-rescue team found Harwood on Saturday morning in an area east of Courtwright Reservoir after she heard rescuers in the area and blew a whistle to get their attention. She was taken by helicopter to a hospital in Fresno, where she was listed in stable condition.
A hiker is recovering in the hospital after surviving in the Fresno County wilderness for nine days.

Miyuki Harwood, 62, of Orangevale went missing after getting separated from a hiking group in remote Fresno County. Since Aug. 20, the Fresno County Sheriff's Office says they spent thousands of hours searching for her. Search and rescue teams located her at about 9 a.m. Saturday.

"She heard voices, and she grabbed a whistle that she had with her and blew her whistle, and that alerted the rescuers on the ground to be able to find her," California Highway Patrol paramedic Rusty Hotchkiss said.

A CHP helicopter flew Harwood to Community Regional Medical Center in Downtown Fresno on Saturday.