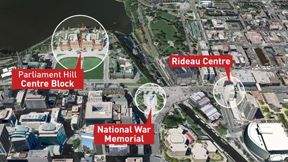 Daily Commentary – Friday, October 24, 2014
Download
GOOD GRIEF ARE YOU KIDDING ME … WHAT IS IT GOING TO TAKE TO TAKE EBOLA SERIOUSLY AND THOSE EXPOSED TO IT … A FULL FLEDGED PANDEMIC?
EBOLA COMES TO THE BIG APPLE … 33 year old Craig Spencer, a Doctors Without Borders physician, who recently returned to the United States after treating patients in Guinea, West Africa was rushed to Bellevue Hospital with Ebola-like symptoms. Craig Spencer returned to NYC and landed at JFK International airport on Oct. 17. According to accounts, Spencer's temperature was 98.7 degrees upon arrival. Looks like the new so-called protocols of people entering the country are garbage and do not properly screen for Ebola. Hmm, haven't we been saying that for how long? What part about a 21 day quarantine for those healthcare workers who have been exposed to Ebola is such a difficult concept to grasp? Also, when are healthcare workers going to act more responsibly, themselves?
Craig Spencer and his fiancee have been isolated. This is some what unreal that a doctor who knows the risk of Ebola would subject others and his own fiancee to the disease.
A 33-year-old Doctors Without Borders physician who recently treated Ebola patients in Guinea was rushed in an ambulance with police escorts from his Harlem home to Bellevue Hospital on Thursday, sources said.

Craig Spencer, who was was suffering from Ebola-like symptoms — a 103-degree [SM editors note: correction, 100.3 degree] fever and nausea — spent Wednesday night bowling in Williamsburg, the sources said. He used Uber taxis to get there and back.

He landed at JFK airport on Oct. 17 on a connecting flight from Brussels, a source said. Spencer's temperature was 98.7 degrees upon arrival, the source added.

Spencer had been working with Doctors Without Borders in Africa, treating Ebola patients in Guinea, sources said.

He's undergoing testing at Bellevue to see if he has the deadly virus.

"After consulting with the hospital and the CDC, DOHMH has decided to conduct a test for the Ebola virus because of this patient's recent travel history, pattern of symptoms, and past work," the Health Department said.

Test results should be available in the next 12 hours, they added.
Click HERE to watch CBS – NY VIDEO
When are we going to take this fatal disease seriously, does the Obama administration want America to become like West Africa, riddled with Ebola? Stop the PC nonsense and get serious, stop travel from affected countries and provide 21 day mandatory quarantine for those healthcare workers and military forces who have to provide care in these areas. Craig Spencer returned from Guinea, Africa 10 days ago before showing Ebola-like symptoms. NYC Mayor de Blasio says there is no reason to be alarmed. REALLY? Spencer rode the A, L, and No. 1 subway lines, went running, used an Uber livery cab, and went to a bowling alley in Williamsburg called the Gutter. The bowling alley has since been closed and many unsuspecting NY'ers who rode on the same subways are now concerned. Limited contact, do you know how many people there are in New York City? There is no such thing!
Since returning from Africa, Spencer rode the A, L, and No. 1 subway lines, went running, used an Uber livery cab, and went to a bowling alley in Williamsburg called the Gutter Wednesday night, said Dr. Mary Bassett, the city's health commissioner. He also visited the High Line park in Manhattan at some point, she said. He began exhibiting a fever and diarrhea on Thursday morning.

"Today, EMS HAZ TAC Units transported a patient to Bellevue Hospital who presented a fever and gastrointestinal symptoms," Basset said in a statement earlier Thursday before the diagnosis. "As a further precaution, beginning today, the Health Department's team of disease detectives immediately began to actively trace all of the patient's contacts to identify anyone who may be at potential risk. The Health Department staff has established protocols to identify, notify, and, if necessary, quarantine any contacts of Ebola cases."

Mayor Bill de Blasio said that the man had limited contact with others since coming back from Africa and was working with health officials to identify them. One of those was his fiance, who was also brought to Bellevue. The mayor also cautioned New Yorkers that their chances of contracting Ebola are very slim, even if you were on the subway with Spencer.

"We want to state at the outset that New Yorkers have no reason to be alarmed," de Blasio said. "New Yorkers who have not been exposed are not at all at risk."
But of course Obama is not taking it seriously, he appointed a political operative to be the Ebola czar, rather than some one with healthcare and healthcare management experience.
New York City Doctor Tests Positive For Ebola – Doctor's Fiancee, 2 Friends Healthy, But Being Quarantined.
At the news conference, Gov. Andrew Cuomo said officials believe Spencer came in contact with four people during the time he was infected and symptomatic, and state officials are already talking to those four people.

Those four people include Spencer's fiancée and two friends – all of whom are healthy, but have still been quarantined, New York City Department of Health and Mental Hygiene Commissioner Dr. Mary Travis Bassett said.

The fourth person who is in contact with the state is the driver of an Uber car, which Spencer took when he went bowling Wednesday night in Williamsburg, Brooklyn, Bassett said. The Uber driver had no direct contact with Spencer, and is not believed to be in any danger, she said.
17 year old Starry Sky McCallister has been missing since Thursday, October 23, 2014 in Coats, North Carolina. A Silver Alert was issued on Thursday for the 17 year old missing girl who was last seen at 3342 Ebenezer Church Road in Coats. She is believed to be suffering from dementia or some other cognitive impairment.
Starry Sky McCallister was last seen at 3342 Ebenezer Church Road in Coats, according to the North Carolina Center for Missing Persons. She is believed to have a cognitive impairment.

McCallister is white, 5 feet 5 inches tall, weighs 120 pounds and has shoulder-length blond hair and green eyes. She also wears glasses.

She was last seen wearing a gray sweatshirt, gray sweat pants and gray and pink socks.
If anyone has any information regarding Starry Sky McCallister, please call the Harnett County Sheriff Office at 910-893-9111.
UPDATE I: Silver Alert has been canceled – Missing Harnett Co. girl found.
Canadian Prime Minister Stephen Harper calls murder of Cpl. Nathan Frank Cirillo as Terrorism, Barack Obama actually called it a "these kinds of acts of senseless violence or terrorism". Or?
Prime Minister Stephen Harper said the following, "Cpl. Cirillo was murdered today, killed in cold blood, as he provided a ceremonial honor guard at Canada's National War Memorial. This week's events are a grim reminder that Canada is not immune to the types of terrorist attacks we have seen elsewhere around the world."
Canadian Prime Minister Stephen Harper acts like a leader …
NBC News:  Canadian Prime Minister Harper Calls Ottawa Gunman a 'Terrorist'
But Harper had no doubt, saying in a nationally televised address Wednesday night that "we will learn more about the terrorist and any accomplices he may have had." The attack, he said, was proof that "Canada is not immune to the types of terrorist attacks that we have seen elsewhere around the world."

"But let there be no misunderstanding: We will not be intimated — Canada will never be intimidated," Harper said. "In fact, this will lead us to strengthen our resolve and redouble our efforts, and those of our national security agencies, to take all necessary steps to identify and counter threats and keep Canada safe here at home."

For terrorist organizations "who brutalize those in other countries with the hope of bringing their savagery to our shores," he had this message: "They will have no safe haven."
Then there is Barack Obama, who once a again would not just come out and call the murder for what it was … "Obviously, the situation there is tragic, but it emphasizes the degree of which we have to remain vigilant when it comes to dealing with these kinds of acts of senseless violence or terrorism." WTF, these kinds of acts of senseless violence or terrorism!!! Does Barack Obama think this was also workplace violence? Obama would later say, when it comes to dealing with terrorism, Canada and the United States has to be entirely in sync."
Then There is Barack Obama …
Posted October 23, 2014 by

Scared Monkeys Barack Obama

,

Canada

,

Epic Fail

,

Islamist

,

Jihad

,

Radical Islam

,

Terrorism

,

United States

,

War on Terror

,

WTF

,

You Tube - VIDEO

|

3 comments
15 year old Jenna Grant has been missing since Wednesday, October 22, 2014. Jenna Grant is believed to have runaway from her home near Zelzah Avenue and Prairie Street between midnight and 5:30 a.m. Jenna has runaway in the past. Jace Kessler, Sgt. of the LAPD Devonshire division said that Jenna Grant has run away in the past, and was "said to be possibly depressed."
A 15-year-old girl has been missing from her home near CSUN since Wednesday morning.

Jenna Grant, a 10th grader at Cleveland High School, was believed to have run away from her home near Zelzah Avenue and Prairie Street between midnight and 5:30 a.m., her father, Adam Grant said in a telephone interview with The Sundial on Wednesday evening.

Grant is 5-feet tall, weighs 120 pounds, has blonde hair, blue eyes and fair skin, her father said. She was last seen wearing jeans, dark Vans shoes, a maroon day pack, and her hair in a ponytail.
If anybody has any information regarding Jenna Grant, please contact Adam Grant at (818) 585-3397.
WOW,  a Colorado Rocky Mountain High for Republican Challenger Cory Gardner …
Just two weeks ahead of the 2014 elections and a recent Suffolk University/USA TODAY poll has Republican challenger  Cory Gardner ahead of incumbent Mark Udall by 7 points in the race for the Colorado US Senate seat. The poll shows Gardner leading Udall, 46% to 39%, with 6% for other independent candidates and 9% undecided. An incumbent candidate with only 39%, that usually means they are toast. If a state like Colorado that has been trending blue in recent years is shifting this much to the red in this election cycle, there really could be a wave election for the Republicans … with really no help from the GOP. With Barack Obama's continued falling approval rating, failed policies and unpopular presidency … those that have sided with Obama are taking a hit in the 2014 elections. This Senate seat really does appear to be slipping away from the Democrats, one that not many really counted as a GOP pickup several months ago.
RCP has all polls for Gardner and the challenger up by 4.
Democratic incumbent Mark Udall now trails Republican challenger Cory Gardner by 7 points in the Colorado race for U.S. Senate, according to the latest Suffolk University/USA TODAY poll.

The poll of likely voters in the general election shows 46 percent backing Gardner and Udall with 39 percent, with 9 percent undecided and 6 percent spread among four independent and third-party candidates.

The Colorado race for governor continues to be a close race, with former Congressman Bob Beauprez, a Republican, leading Democratic incumbent John Hickenlooper 45 percent to 43 percent, with 8 percent undecided. Beauprez is gaining while Hickenlooper's numbers have not moved from a month ago, when he led Beauprez 43 percent to 41 percent.

The Obama factor

Anti-Obama sentiment seems to be on the rise in Colorado. The president's unfavorable rating was 56 percent; his job disapproval was 57 percent; and 56 percent said that Obamacare is bad for Colorado. Udall's unfavorable numbers at 54 percent are in line with Obama's.
The panic of Ebola is reaching the people in my area of Canada. People are waiting in long lines to get Flu shots, whether or not they even do any good against Ebola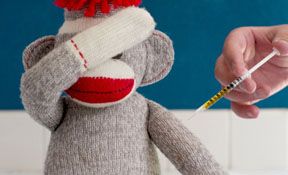 Daily Commentary – Thursday, October 23, 2014
Download
Terrorism hits Canada …
24 year old Cpl. Nathan Cirillo was shot to death at at the National War Memorial at  his post at the Tomb of the Unknown Soldier in Ottawa, Quebec. Following the murder, the gunman fled into Parliament building where it was reported that 30 to 40 shots were fired, watch the video below. According to accounts, the gunman, radicalized Muslim, was later shot dead inside the Parliament  building by the House of Commons sergeant-at-arms Kevin Vickers and RCMP. CBC News has confirmed the dead shooting suspect is Michael Zehaf-Bibeau, a Canadian born in 1982.
What a shock, Michael Zehaf-Bibeau was a recent Muslim convert.
VIDEO – CBC (Shots fired inside Parliament)
Prime Minister Stephen Harper said in an evening address that Canada would not be intimidated by Wednesday's "brutal and violent attack" in Ottawa, in which an armed attacker shot and fatally wounded a Canadian Forces member at the National War Memorial before being shot dead in Parliament's Centre Block.

The slain soldier is Cpl. Nathan Cirillo, 24, a reservist from Hamilton.

Moments after Cirillo was shot at his post by the Tomb of the Unknown Soldier, MPs and other witnesses reported 30 to 50 shots fired inside the main Parliament building.

It was confirmed later that the gunman was shot dead inside the building, felled by the House of Commons sergeant-at-arms and RCMP, according to MPs' accounts.

CBC News has confirmed the dead shooting suspect is Michael Zehaf-Bibeau, a Canadian born in 1982. CBC News has learned that Zehaf-Bibeau has a criminal record in Quebec dating back 10 years on some drug-related charges. Court documents from that time show that he lived at an address in Montreal.
The Star: Remembering fallen Cpl. Nathan Cirillo.
A Parliament Hill security guard was wounded in the chaotic attack Wednesday just before 10 a.m. in the nation's capital that police believe involved more than one assailant.

Cirillo, of Hamilton, was one of two Argyll and Sutherland Highlanders of Canada reservists standing guard in front of the monument when a gunman opened fire Wednesday morning. The shooter was killed inside the Parliament buildings after firing at least 20 shots.

Social media accounts and online photos paint a picture of Cirillo as a loving father to his young son, animal lover and fitness buff. Pictures depict him smiling, cuddling a dog, working out at the gym, and playing guitar.

Cirillo was part of a large family and attended Sherwood Secondary School.
Posted October 23, 2014 by

Scared Monkeys Act of War

,

Canada

,

Deceased

,

Domestic Terrorism

,

Government

,

Islam/Muslims

,

Islamist

,

Jihad

,

Military

,

Terrorism

,

You Tube - VIDEO

|

3 comments
Airline passenger who traveled from West Africa to the United States has been to hospital with Ebola symptoms.
An unnamed airline passenger traveling from West Africa to the United States has been identified at Newark International Airport with Ebola symptoms and has been taken to University Hospital in Newark, New Jersey. Just hours after the United States raised its safeguards against Ebola on Tuesday, requiring travelers from three countries, Liberia, Sierra Leone and Guinea, at the center of an epidemic in West Africa to fly into one of five major airports conducting enhanced screening for the virus. But the question remains, why are we allowing them to fly to the United States at all? So what if this passenger tests positive for Ebola? Obama is sing his praises that the system works. But what about the individuals on the plane that were exposed to this possible Ebola individual? What if a person flies to the United States, like Thomas Eric Duncan who came to the US without symptoms, and then tested positive after for Ebola and infected others? Sorry, but the current screening does not prevent that. They can lie and say they have had no contact with Ebola, like Thomas Eric Duncan as well. Only a ban on flights would.
STOP THE FLIGHTS!!!
An airline passenger who arrived at Newark Liberty International Airport on Tuesday afternoon has been held at Newark's University Hospital for evaluation after exhibiting possible Ebola-like symptoms, government officials said.

"During the enhanced screening process for individuals arriving to the United States from Liberia, Sierra Leone, and Guinea, an individual was identified as reporting symptoms or having a potential exposure to Ebola," a Centers for Disease Control spokeswoman said.

CDC or state and local public health officials will contact other passengers on the aircraft "should it be determined that there was any risk to the other passengers of exposure to communicable disease," the spokeswoman said.

Authorities didn't release the passenger's name, gender or the country of origin. An ambulance transported the traveler to University Hospital, which has an agreement with the CDC to "detain, isolate and quarantine individuals who are reasonably believed to be infected with Ebola or any communicable disease," a hospital spokeswoman said.

The person was stopped hours after the Department of Homeland Security announced that flights carrying people from the three West Africa countries most affected by the Ebola outbreak would be routed to five U.S. airports. The majority of those travelers from West Africa arrive at New York's John F. Kennedy International airport; less than a dozen or so passengers arrive at Newark daily.
It started out as a missing persons runaway report, with the Arapahoe County Sheriff's Office, and then turned into something more bizarre and sinister …
Three America teens from Denver, Colorado who were reported missing have been found. According to FOX News, the three teens have been detained by the FBI in Germany attempting to travel to Syria to join ISIS.
Reported by VOA, the girls had vanished from their homes last week and traveled from Colorado to Chicago, and then Frankfurt. The girls have not been identified, but law enforcement officials said two are sisters, 15 and 17 years old,  and one is 16 years old. The two sisters are from Somalia and the 16 year old is from Sudan.
The FBI says it is investigating the possibility that three American teenage girls were attempting to join the Islamic State in Syria when they were detained in Germany.

A law enforcement source told Fox News Tuesday that the girls are home in Colorado after they were tracked down in Frankfurt. The three girls are all under the age of 18 and are not expected to face charges. Two of the girls are of Somali descent and one is of Sudanese descent, according to the source.

ABC News reported that a law enforcement official said the girls were planning to travel to Syria to join militant groups. The official told ABC News the teenagers planned "to fulfill what they believe is some vision that has been put out on a slick media campaign."
ABC News – Three American Girls En Route to Syria Planned to Join Militant Groups.
This is part of a worrisome trend of "disaffected youth" who are being radicalized, the official said, pointing to the wider phenomenon of foreign fighters converging on the conflict in the region.

There have been other cases of high school age kids trying to get to Syria that haven't been made public, the official said.

The girls were persuaded to travel overseas and were in contact with someone in Germany, the official said, noting that someone close to them notified authorities.

They were turned around and sent back to the United States, the official said, noting that because they are minors it remains unclear whether they will be charged with anything or be "arrested."
The FBI has spoken to the teens and interviewed their families, and the agency said at this point they are not facing any charges. WHAT!!! HOW ARE THEY NOT FACING ANY CHARGES!!! WHY, BECAUSE THEY ARE TEEN GIRLS?