Kevin Christopher Bollaert arrested and facing 31 felony counts of conspiracy, identity theft and extortion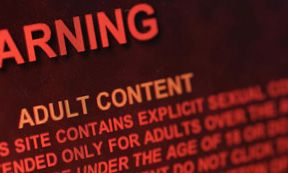 Daily Commentary – Thursday, December 12, 2013
Download
YIKES … TENNESSEE SENATOR LAMAR ALEXANDER'S CHIEF OF STAFF ARRESTED ON CHARGES OF CHILD PORN.
The Politico is reporting that Jesse Ryan Loskarn, Senator Lamar Alexander's (TN-R) Chief of Staff was arrested Wednesday afternoon by the US Postal Inspection Service on charges of possessing and distributing child porn. Isn't that special. Loskarn was arrested at his home in Washington, DC and led out in handcuffs Authorities searched his home and also searched his computer in Alexander's office. Loskarn is expected to be arraigned on Thursday morning in federal court; however, he was immediately placed on administrative leave without pay.
GOP Sen. Lamar Alexander's chief of staff was arrested Wednesday afternoon on charges of possessing and distributing child pornography, the Justice Department said.

Jesse Ryan Loskarn — who goes by his middle name — is expected to be arraigned on Thursday morning in federal court.

"Jesse Ryan Loskarn, 35, of Washington, D.C., was arrested this afternoon by the U.S. Postal Inspection Service based on probable cause for possession and distribution of child pornography charges," a Justice Department spokesman said in a statement. "He remains in custody pending a court hearing that is expected to be scheduled for tomorrow at the federal courthouse in Washington, D.C."

Postal Service agents searched Loskarn's home earlier in the day, and then took him into custody. Loskarn's computer in Alexander's office was also searched, with the senator's permission, Senate sources said.
Statement from Sen. Alexander:
"I was just informed by the United States Senate legal counsel's office that law enforcement agents are conducting a search of the personal residence of Ryan Loskarn, the chief of staff of my Washington, D.C., office regarding allegations involving child pornography. I am stunned, surprised and disappointed by what I have learned."
JUST ONE MORE REASON TO VOTE FOR TENNESSEE STATE CONGRESSMAN JOE CARR IN THE 2014 GOP TENNESSEE SENATE PRIMARY!!!
Posted December 12, 2013 by

Scared Monkeys Arrest

,

child porn

,

Child Welfare

,

Crime

,

Lamar Alexander (R-TN)

,

Scandal

,

Senate

,

Sex Scandal

,

WTF

,

You Tube - VIDEO

|

no comments
For those who thought it could not get any worse for Obama, it did …
The most recent Wall Street Journal/NBC New poll shows that the affects and lies of Obamacare have not yet reached a its low with the American people. The affects of Obamacare have taken its toll on the political fortunes for Democrats, and so it should. Eventually the reality of the fraud versus the political rhetoric was going to affect "We the People" and it has. People are outraged and they should be. The problem with these numbers is that they have not cratered. Just as Nancy Pelosi said, "we have to pass the bill in order to find out what is in it"; Americans are finding out every month, every week and every day just how bad Obamacare is and just how bad they were mislead by Obama and Democrats. The Democrats own Obamacare 100% as they passed this unpopular law against the will of the American people. Now they look for cover and are jumping from the ship.
Obama ends the year at all-time low. How do Democrats think the American people are going to react to the greatest fraud ever perpetrated on them?
Perhaps more significantly, Obama has seen a drop in key presidential attributes.

Just 28 percent give the president high grades for being able to achieve his goals (down 16 points from January); only 37 percent give him high marks for being honest and straightforward (down 5 points from June); and 44 percent give him high marks for being able to handle a crisis (down another 5 points since June).
The federal health-care law is becoming a heavier political burden for President Barack Obama and his party, despite increased confidence in the economy and the public's own generally upbeat sense of well-being, a new Wall Street Journal/NBC News poll suggests.

Disapproval of Mr. Obama's job performance hit an all-time high in the poll, at 54%, amid the flawed rollout of the health law. Half of those polled now consider the law a bad idea, also a record high.

The survey of 1,000 adults conducted between Dec. 4 and Dec. 8 found a sharp erosion since January in many of the attributes—honesty, leadership, ability to handle a crisis—that had kept Mr. Obama aloft through the economic and political turmoil of his first term.

Asked what shaped their view of the president this year, almost 60% cited the 2010 health-care law, the Affordable Care Act, as a chief factor. The poll found faith in Mr. Obama had dropped noticeably in recent months among young voters and Hispanics, two groups that had been among his steadiest supporters.

"The president is being weighed down by one issue, his health-care law," said Democratic pollster Fred Yang, who helped direct the poll. "It's probably fair to say that as goes health care, so goes the Obama presidency for the next year."
Posted December 11, 2013 by

Scared Monkeys Abuse of Power

,

America - United States

,

Barack Obama

,

Chicago-Style Politics

,

collusion

,

cronyism

,

Democrats

,

Divider in Chief

,

Epic Fail

,

Ethics

,

Fraud

,

Government

,

Healthcare

,

Healthcare Canceled

,

Healthcare.gov

,

Hoax

,

Insurance Canceled

,

Liberals

,

Misrepresentation

,

Nanny State - Big Government

,

NBC/WSJ Poll

,

Obamacare

,

Obamanation

,

Politics

,

Politics of Fear

,

Polls

,

Progressives

,

The Lying King

,

Transparency

,

We the People

,

Welfare State

,

You Can Keep Your Insurance

|

no comments
TIME Magazine's pick as the 2013 Person of the Year is  … Miley Cyrus Pope Francis.
Forgive me if I am a bit skeptical of Time's choice for Pope Francis as being their 'Person of the Year" for 2013, but I am. Not that Pope Francis is not a good man or deserving of this award, but TIME made the choice not because of his religious virtue and certainly not because they believe in Catholicism or the message it spreads. Doesn't it feel like it was yesterday they were doing stories on the coverups of sexual predator Catholic priests? Let's face it, the reason why they chose him is because Pope Francis criticized  "modern capitalism" ,in an attack on "the idolatry of money."
Like I said, Pope Francis is an easy and justifiable choice, it is the reasons why he was picked that are suspect. In any other year Edward Snowden, the NSA whistle-blower would have won this hands down. He exposed the spying ways of the NSA and will continue to do so for months and years to come. Snowden's exposing of the NSA has even made US lawmakers and foreign leaders question what this spy organization is doing.
However, Snowden finished second to Pope Francis for pretty much one reason and that is Time's media bias to push Obama's agenda of "income equity" otherwise known as socialism.
Once there was a boy so meek and modest, he was awarded a Most Humble badge. The next day, It was taken away because he wore it. Here endeth the lesson.

How do you practice humility from the most exalted throne on earth? Rarely has a new player on the world stage captured so much attention so quickly—young and old, faithful and cynical—as has Pope Francis. In his nine months in office, he has placed himself at the very center of the central conversations of our time: about wealth and poverty, fairness and justice, transparency, modernity, globalization, the role of women, the nature of marriage, the temptations of power.

And yet in less than a year, he has done something remarkable: he has not changed the words, but he's changed the music. Tone and temperament matter in a church built on the substance of symbols—bread and wine, body and blood—so it is a mistake to dismiss any Pope's symbolic choices­ as gestures empty of the force of law. He released his first exhortation, an attack on "the idolatry of money," just as Americans were contemplating the day set aside for gratitude and whether to spend it at the mall.
Posted December 11, 2013 by

Scared Monkeys America - United States

,

Edward Snowden

,

God

,

Income equity

,

Media

,

Media Bias

,

Pope Francis

,

Redistribution of wealth

,

Religion

,

Socialism

,

Whistle-Blowers

,

You Tube - VIDEO

|

one comment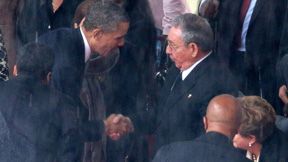 Daily Commentary – Wednesday, December 11, 2013
Download
HOW LOW CAN THE LION LYING KING GO …
According to the UK Daily Mail, a recent Quinnipiac poll has President Barack Obama's job approval rating continuing to fall, down to 38% while a whopping 57% disapprove. Barack Obama's poll numbers are reaching epically bad levels as there is no end in sight for Americans finding out further bad news regarding Obamacare and the 2000 unread pages in how it affects people's lives. Americans continue to find out and realize that they were lied to and the impacts are directly being felt. Obama is seeing lows across the board in handling the economy, healthcare, foreign policy and is seeing support from key groups like Latinos and Millennials completely fall apart. But wait, there is one thing that Obama gets high marks in, 52% polled say that Obama is not honest or trustworthy.
Once a president loses the trust of the people, they are finished, #You Lie!
Barack Obama is facing poll numbers that are now in the same territory as President George W. Bush's following Hurricane Katrina.

The Quinnipiac University Polling Institute released numbers on Tuesday showing that just 38 per cent of registered voters approve of the job Obama is doing as president, with a whopping 56 per cent saying they disapprove.

The president has lost his landslide electoral edge among young voters, too, with a negative 41–49 per cent rating among 18- to 29-year-old voters. His once formidable support among Hispanics has also evaporated: They now support him by an historically small 50–43 per cent margin.

Worse for Obama's fast-approaching legacy-building years, the public believes he is not 'honest and trustworthy,' by a 52–44 per cent score. A smaller majority, 51 per cent, said he lacks 'strong leadership qualities.'
More bad news for Obama from the Quinnipiac poll … (pdf).
Today, Obama gets negative scores of 6 – 92 percent among Republicans, 30 – 62 percent among independent voters, 31 – 64 percent among men, 44 – 49 percent among women and 29 – 65 among white voters. Approval is 76 – 18 percent among Democrats and 85 – 9 percent among black voters.

37 – 59 percent on his handling of the economy
34 – 62 percent on health care
42 – 49 percent on foreign policy
40 – 48 percent approval for his handling of the situation in Iran
49 percent young voters now saying they disapprove of his job performance
43 percent of Hispanics now oppose Obama
Posted December 11, 2013 by

Scared Monkeys #You Lie

,

America - United States

,

Barack Obama

,

Divider in Chief

,

Economy

,

Epic Fail

,

Ethics

,

Foreign Policy

,

Government

,

Gutter Politics

,

Healthcare

,

Healthcare Canceled

,

Independents

,

Insurance Canceled

,

Iran

,

Jobs

,

Lost in Smallness

,

Misleader

,

Obamacare

,

Obamanation

,

Obamanomics

,

Polls

,

Quinnipiac University

,

The Lying King

,

Transparency

,

Unemployment

,

We the People

|

no comments
LISTEN TO THE DANA PRETZER SHOW ON SCARED MONKEYS RADIO AT 9PM ET
Dana welcomes special guests:
LISTEN TONIGHT LIVE AT 9 PM ET
The Dana Pretzer Show – Tuesday, December 10, 2013 Download Podcast
NOTHING SURPRISES ME ANY MORE FROM THE MANCHURIAN CANDIDATE YURI OBAMA …
This morning in Soweto, Johannesburg President Barack Obama shook hands with Cuban leader Raúl Castro at the memorial for the late President Nelson Mandel. Hmm, I am not quite sure why anyone is surprised, this is the man who has embraced America' enemies and made deals with them, bowed to Saudi princes and other foreign leaders, while treating our closest allies like dirt. What's in a hand shake? A lot.
But like I said, what is a handshake among communist comrades, water does seek its own level now, doesn't it? It would appear that Hot Air agrees as they opine, "One's a communist who's reduced his country to ruins, the other's Raul Castro".
But of course CNN was quick to defend and make excuses for Ovama's actions. Hmm, guess it was a good thing Adolf Hitler was not attending.
Obama knew, of course, that Castro would be on stage. But refusing to shake Castro's hand would not have been in keeping with Mandela's legacy of reconciliation. And it was not the first handshake between American-Cuban leaders. In 2000, at the United Nations, then-President Bill Clinton shook hands with Fidel Castro, the leader of the Cuban Revolution, its first revolutionary president, and Raul's brother.

Obama says he wants to improve relations with Cuba, but disagreements over human rights violations and other issues continue to keep the countries apart.

The handshake came before Obama's speech, in which he made remarks about reconciliation.

"It took a man like Madiba to free not just the prisoner, but the jailer as well – (applause) – to show that you must trust others so that they may trust you; to teach that reconciliation is not a matter of ignoring a cruel past, but a means of confronting it with inclusion and generosity and truth," Obama said.

The President also made sure to include a comment about freedom, which seemed directly aimed at dictatorial regimes.
Posted December 10, 2013 by

Scared Monkeys America - United States

,

Barack Obama

,

Communism

,

Community Agitator

,

Cuba

,

Divider in Chief

,

Epic Fail

,

Government

,

Lost in Smallness

,

Misleader

,

Nanny State - Big Government

,

Obamanation

,

Politics

,

Tyranny

,

Welfare State

,

What Happened to the Country I Gre Up In?

,

WTF

,

You Tube - VIDEO

|

one comment
I GUESS THIS WAS PRETTY PREDICTABLE … SOME ONE HAS HAD SOME MIND CHANGING.
27 year old Samantha Scheibe, the girl friend of George Zimmerman, who called 911 and claimed that he was vandalizing her stuff and threatening her with a gun, no longer wants to press charges of domestic violence and aggravated assault against him.Zimmerman was charged with domestic violence after supposedly pointing a gun at his girlfriend, listen to the 911 call.  Zimmerman had posted a $9000 bail, was told to stay away from his girlfriend and no guns.
In fact, she not only does not want to know press charges against him, she wants to be with him. Good grief, here is a match made some where. DA's have to now determine whether they still want to pursue charges against Zimmerman without the cooperation of Scheibe. Mediaite reports, Zimmerman faced charges of aggravated assault after his girlfriend, Samantha Scheibe, requested in writing that the court amend his bail conditions so that he can have contact with her. She wrote that Zimmerman "never pointed a gun at or toward my face in a threatening manner." Scheibe added, "I want to be with George."
George Zimmerman's girlfriend who called Florida police to say he was breaking her stuff and was brandishing a weapon no longer wants to press charges against him and instead wants to get back together with him.

Zimmerman, 30, who faces a felony aggravated assault charge as well as lesser charges stemming from the incident, is asking to have conditions of his bail modified so he can resume contact with Samantha Scheibe.

According to court documents filed by Zimmerman's attorney Jayne Weintraub, Scheibe, 27, gave a sworn statement in which she wrote, "I do not want George Zimmerman charged."
A note to George Zimmerman, go away. Stay out of the media and stop this nonsense.
Democrat Senator in Serious Trouble Because of Barack Obama and Obamacare … Democrats, Be Afraid, Be Very Afraid.

According to a new poll from Citizens United Political Victory Fund by Republican pollster Kellyanne Conway of the polling company, Inc./WomanTrend, shows that incumbent Democrat Senator Mark Pryor is in serious trouble and trails Republican challenger Tom Cotton, 48% to 41%. Many Democrat politicians in "red" states are considered vulnerable because of their support of Obamacare and the disaster and lie that it has turned out to be. Pryor trails badly with Independents, 31%-52%.  Also, Barack Obama and Obamacare have a favorable, unfavorable in Arkansas of 35%-61% and 29%-62%, respectively.
Democratic Sen. Mark Pryor trails his Republican challenger, Rep. Tom Cotton, by seven points among likely voters in Arkansas, 48 percent to 41 percent, according to a new poll from a conservative group that says his support of the health care reform law is costing him.

The survey, shared exclusively with POLITICO, was conducted Friday and Saturday for the Citizens United Political Victory Fund by Republican pollster Kellyanne Conway of the polling company, Inc./WomanTrend.

Cotton is ahead among independents by 21 points and among women by 4 points.

"Mark Pryor is synonymous with Obamacare and Obamacare is synonymous with making life worse for the American people," said David N. Bossie, president of Citizens United. "That's why Pryor is losing to Cotton in the Arkansas Senate race."

Pryor, considered by many to be the most vulnerable of the incumbents running for reelection, is viewed favorably by 44 percent of Arkansas voters and unfavorably by 39 percent. The poll found that only one-third of independents view Pryor favorably and 52 percent see him in a negative light.
Other data from the polland from Hot Air.
I guess Barack Obama must have promised Mark Pryor and the other Democrats who voted for Obamacare against the will of the American people, you can keep your Senate and House seat, if you like your Senate and House seat. We all know how that worked for American insureds.
Posted December 10, 2013 by

Scared Monkeys 2014 Elections

,

AR: Pryor (D) - Cotton (R) 2014

,

Barack Obama

,

Blue Dog Democrats

,

Campaigner in Chief

,

Chicago-Style Politics

,

Community Agitator

,

cronyism

,

Democrats

,

Divider in Chief

,

Epic Fail

,

Government

,

Healthcare

,

Healthcare Canceled

,

Healthcare.gov

,

Insurance Canceled

,

Liars

,

Liberals

,

Misleader

,

Misrepresentation

,

Obamacare

,

Obamanation

,

Politics

,

Polls

,

Progressives

,

Republican

,

Senate

,

Senate Elections

,

The Lying King

,

You Can Keep Your Insurance

|

no comments