The panic of Ebola is reaching the people in my area of Canada. People are waiting in long lines to get Flu shots, whether or not they even do any good against Ebola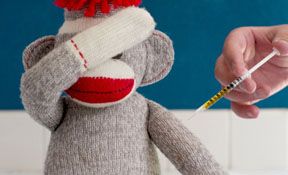 Daily Commentary – Thursday, October 23, 2014
Download
Terrorism hits Canada …
24 year old Cpl. Nathan Cirillo was shot to death at at the National War Memorial at  his post at the Tomb of the Unknown Soldier in Ottawa, Quebec. Following the murder, the gunman fled into Parliament building where it was reported that 30 to 40 shots were fired, watch the video below. According to accounts, the gunman, radicalized Muslim, was later shot dead inside the Parliament  building by the House of Commons sergeant-at-arms Kevin Vickers and RCMP. CBC News has confirmed the dead shooting suspect is Michael Zehaf-Bibeau, a Canadian born in 1982.
What a shock, Michael Zehaf-Bibeau was a recent Muslim convert.
VIDEO – CBC (Shots fired inside Parliament)
Prime Minister Stephen Harper said in an evening address that Canada would not be intimidated by Wednesday's "brutal and violent attack" in Ottawa, in which an armed attacker shot and fatally wounded a Canadian Forces member at the National War Memorial before being shot dead in Parliament's Centre Block.

The slain soldier is Cpl. Nathan Cirillo, 24, a reservist from Hamilton.

Moments after Cirillo was shot at his post by the Tomb of the Unknown Soldier, MPs and other witnesses reported 30 to 50 shots fired inside the main Parliament building.

It was confirmed later that the gunman was shot dead inside the building, felled by the House of Commons sergeant-at-arms and RCMP, according to MPs' accounts.

CBC News has confirmed the dead shooting suspect is Michael Zehaf-Bibeau, a Canadian born in 1982. CBC News has learned that Zehaf-Bibeau has a criminal record in Quebec dating back 10 years on some drug-related charges. Court documents from that time show that he lived at an address in Montreal.
The Star: Remembering fallen Cpl. Nathan Cirillo.
A Parliament Hill security guard was wounded in the chaotic attack Wednesday just before 10 a.m. in the nation's capital that police believe involved more than one assailant.

Cirillo, of Hamilton, was one of two Argyll and Sutherland Highlanders of Canada reservists standing guard in front of the monument when a gunman opened fire Wednesday morning. The shooter was killed inside the Parliament buildings after firing at least 20 shots.

Social media accounts and online photos paint a picture of Cirillo as a loving father to his young son, animal lover and fitness buff. Pictures depict him smiling, cuddling a dog, working out at the gym, and playing guitar.

Cirillo was part of a large family and attended Sherwood Secondary School.
Posted October 23, 2014 by

Scared Monkeys Act of War

,

Canada

,

Deceased

,

Domestic Terrorism

,

Government

,

Islam/Muslims

,

Islamist

,

Jihad

,

Military

,

Terrorism

,

You Tube - VIDEO

|

no comments
Airline passenger who traveled from West Africa to the United States has been to hospital with Ebola symptoms.
An unnamed airline passenger traveling from West Africa to the United States has been identified at Newark International Airport with Ebola symptoms and has been taken to University Hospital in Newark, New Jersey. Just hours after the United States raised its safeguards against Ebola on Tuesday, requiring travelers from three countries, Liberia, Sierra Leone and Guinea, at the center of an epidemic in West Africa to fly into one of five major airports conducting enhanced screening for the virus. But the question remains, why are we allowing them to fly to the United States at all? So what if this passenger tests positive for Ebola? Obama is sing his praises that the system works. But what about the individuals on the plane that were exposed to this possible Ebola individual? What if a person flies to the United States, like Thomas Eric Duncan who came to the US without symptoms, and then tested positive after for Ebola and infected others? Sorry, but the current screening does not prevent that. They can lie and say they have had no contact with Ebola, like Thomas Eric Duncan as well. Only a ban on flights would.
STOP THE FLIGHTS!!!
An airline passenger who arrived at Newark Liberty International Airport on Tuesday afternoon has been held at Newark's University Hospital for evaluation after exhibiting possible Ebola-like symptoms, government officials said.

"During the enhanced screening process for individuals arriving to the United States from Liberia, Sierra Leone, and Guinea, an individual was identified as reporting symptoms or having a potential exposure to Ebola," a Centers for Disease Control spokeswoman said.

CDC or state and local public health officials will contact other passengers on the aircraft "should it be determined that there was any risk to the other passengers of exposure to communicable disease," the spokeswoman said.

Authorities didn't release the passenger's name, gender or the country of origin. An ambulance transported the traveler to University Hospital, which has an agreement with the CDC to "detain, isolate and quarantine individuals who are reasonably believed to be infected with Ebola or any communicable disease," a hospital spokeswoman said.

The person was stopped hours after the Department of Homeland Security announced that flights carrying people from the three West Africa countries most affected by the Ebola outbreak would be routed to five U.S. airports. The majority of those travelers from West Africa arrive at New York's John F. Kennedy International airport; less than a dozen or so passengers arrive at Newark daily.
It started out as a missing persons runaway report, with the Arapahoe County Sheriff's Office, and then turned into something more bizarre and sinister …
Three America teens from Denver, Colorado who were reported missing have been found. According to FOX News, the three teens have been detained by the FBI in Germany attempting to travel to Syria to join ISIS.
Reported by VOA, the girls had vanished from their homes last week and traveled from Colorado to Chicago, and then Frankfurt. The girls have not been identified, but law enforcement officials said two are sisters, 15 and 17 years old,  and one is 16 years old. The two sisters are from Somalia and the 16 year old is from Sudan.
The FBI says it is investigating the possibility that three American teenage girls were attempting to join the Islamic State in Syria when they were detained in Germany.

A law enforcement source told Fox News Tuesday that the girls are home in Colorado after they were tracked down in Frankfurt. The three girls are all under the age of 18 and are not expected to face charges. Two of the girls are of Somali descent and one is of Sudanese descent, according to the source.

ABC News reported that a law enforcement official said the girls were planning to travel to Syria to join militant groups. The official told ABC News the teenagers planned "to fulfill what they believe is some vision that has been put out on a slick media campaign."
ABC News – Three American Girls En Route to Syria Planned to Join Militant Groups.
This is part of a worrisome trend of "disaffected youth" who are being radicalized, the official said, pointing to the wider phenomenon of foreign fighters converging on the conflict in the region.

There have been other cases of high school age kids trying to get to Syria that haven't been made public, the official said.

The girls were persuaded to travel overseas and were in contact with someone in Germany, the official said, noting that someone close to them notified authorities.

They were turned around and sent back to the United States, the official said, noting that because they are minors it remains unclear whether they will be charged with anything or be "arrested."
The FBI has spoken to the teens and interviewed their families, and the agency said at this point they are not facing any charges. WHAT!!! HOW ARE THEY NOT FACING ANY CHARGES!!! WHY, BECAUSE THEY ARE TEEN GIRLS?
Coordinated leaks are starting to come out to the media, and starting to get some of the facts out there in the Michael Brown shooting case.
Daily Commentary – Wednesday, October 22, 2014
Download
37 year old former Harlem Globetrotter Rico Omarr Harris has been missing for several weeks. According to reports, Harris departed from his mother's Alhambra home over a week ago to visit his girlfriend in Seattle. However, his car was discovered three days after he left, abandoned, in Yolo County in Northern California. The vehicle was discovered by the police near the Yolo County Regional State Park on Route 16.  Harris' cell phone and a backpack were also found nearby. The former Globetrotter is said to suffer from bipolar disorder.
Pic: Rico Omarr Harris – Yolo County, CA Sheriff's Office
Rico Harris has been missing for several weeks during a trip between Alhambra and Seattle.

Harris, a former member of the Harlem Globetrotters, reportedly left his mother's home in Southern California on Oct. 10. His car was later found abandoned at Yolo County Regional State Park on Route 16.

The Yolo County Sheriff's Department says there is no indication of anything criminal at this time. No leads were found from inspecting Harris' car, as it looks like the car was just parked in the parking lot and had been left for two days.
Harris set out on road trip from Alhambra, California, to Seattle at 1 am on October 10, 2014. He was last heard from at 9.30am that day when he called his mother from Sacramento. According to Harris' family, the 6-foot-9, 280-pound former Globetrotter was in the process of moving to the northwest to join his long-time girlfriend, Jennifer Song, and start a new job in sales.
About nine hours into the drive, Mr Harris called his mother from the Sacramento area, and just before 11am he called his girlfriend and left her a voice-mail. He has not been heard from since.

On October 13, a sheriff's deputy came upon Harris' vehicle parked at the Yolo County Regional Parks Lower Site near Cache Creek. When officials ran the Nissan's registration, they discovered that the car belonged to the missing man.

A ground search of the surrounding area turned up Rico Harris' cell phone and a backpack with jumper cables. Deputies informed the missing man's family that his car battery has dead.
Did Barack Obama just make "devastating" statements to Democrats on the Al Sharpton radio show, or is he trying to gin up his African-American base? Or is it all about the Narcissist in Chief's "hurt feelings"? Democrats running in red states and in close contests have been trying their best to distance themselves from Obama, including refusing to say whetther they even voted for him. However, he just put himself right in the middle of their campaigns … "These are all folks who vote with me, they have supported my agenda in congress."
But Obama made sure to stress that although Alison Lundergan Grimes, Bruce Braley, and even DNC chairwoman Debbie Wasserman Schultz have all insisted that the president is "not on the ballot," all of them support his agenda and will vote with him.

"These are all folks who vote with me, they have supported my agenda in congress," Obama said. "These are folks who are strong allies and supporters of me."
Describing the "tough map" that Democrats face in this year's midterms, Obama told Sharpton, "A lot of the states that are contested this time are states that I didn't win. And so some of the candidates there — it is difficult for them to have me in the state because the Republicans will use that to try to fan Republican turnout."

"The bottom line though is, these are all folks who vote with me, they have supported my agenda in Congress," Obama added, citing the minimum wage and fair pay as issues on which they all agree. "This isn't about my feelings being hurt, these are folks who are strong allies and supporters of me," the president said.
Posted October 21, 2014 by

Scared Monkeys 2014 Elections

,

Barack Obama

,

Black Vote

,

Campaigner in Chief

,

Democrats

,

Epic Fail

,

Liberals

,

Misleader

,

Narcissist in Chief

,

Progressives

,

WTF

,

You Tube - VIDEO

|

7 comments
THAT'S IT?
Olympic and Paralympic sprinter Oscar Pistorius, the Blade runner was sentenced to 5 years in prison for the death, culpable homicide, of his girlfriend Reeva Steenkamp. But he could be out a lot sooner than that. One has to wonder whether some one not of the blade runner's popularity. Judge Thokozile Masipa said that her sentence to Pistorious was both fair and just to both to society and the accused. I am not too sure about that. Oscar Pistorius was originally charged with the murder of his girlfriend, Reeva Steenkamp, on Valentine's Day 2013. Pistorius may have got a slap on the wrist, however, I am pretty sure his name and brand have been permanently tainted.
Judge Thokozile Masipa said a long-sentence would show a lack of mercy toward Pistorius, known as the "Blade Runner" for racing on prosthetic legs. She suspended a separate three-year sentence for an unrelated firearms charge.

Barry Roux, Pistorius' lawyer, said his client could be released after 10 months to serve the remainder of his sentence under house arrest.
Olympic and Paralympic sprinter Oscar Pistorius started his five-year jail sentence on Tuesday for killing his girlfriend Reeva Steenkamp, marking the end of a trial that has gripped South Africa and millions around the world.

His uncle, Arnold Pistorius, indicated he would not appeal.

As judge Thokozile Masipa gave her decision on the 27-year-old's culpable homicide conviction, Pistorius, whose downfall has been likened to that of American football star O.J. Simpson, stood resolutely in the dock.

His only reaction was to wipe his eyes before two police officers led him to the holding cells beneath the High Court in the heart of the South African capital.
Reeva Steenkamp's mother says, "we're satisfied with Pistorius sentence." Sorry, but I don't believe it. She seems more relieved its over.
The body was found Saturday, October 18th approximately 5 miles from where the body of Morgan Dana Harrington was found. Follow the latest in the case at blinkoncrime.com or in the Scared Monkeys forum.
Daily Commentary – Tuesday, October 21, 2014 Download
RUT-ROH, could we have another case of Ebola?
It is being reported that the boyfriend of Nina Pham, a Dallas nurse that was diagnosed with Ebola, may have contracted the virus from her. The boyfriend's coworkers at Alcon in Fort Worth were sent a letter saying that he was in a hospital isolation unit, suffering from systems that mimic Ebola.
Rumors swirled Sunday that Nina Pham's boyfriend was "secretly" admitted to a hospital with Ebola-like symptoms, though the reports were not officially confirmed. Pham was the first person to contract the deadly virus on U.S. soil after she treated Liberian Ebola patient Thomas Eric Duncan. National fear rose that the Ebola diagnosis rate would grow in the U.S. after Pham contracted the infection, especially if she had spread it to her unidentified boyfriend.

Jeff George, the CEO of Alcon, a Fort Worth, Texas company that specializes in eye care products, sent an email to staff saying someone at the company was hospitalized with Ebola-like symptoms, Got News reported.

In a statement on its website, Alcon said an associate was admitted to Texas Health Presbyterian Hospital on Oct. 12 to monitor for "potential signs" of the infection but did not identify the person.

"This measure was taken due to the fact that the associate was in contact with the Texas Health Presbyterian health care worker who has recently tested positive for the virus," the post reads. "The Alcon associate has not shown any signs or symptoms of the Ebola virus."