Who is offering to pay for the funeral of 3 Philadelphia children killed in a carjacking. Kudo's Charles!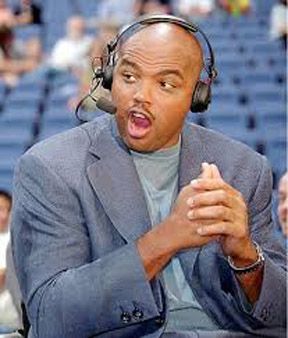 Daily Commentary – Friday, August 1, 2014
Download
ARE HARRY REID'S DAYS IN THE US SENATE NUMBERED?
In a recent Harper Polling survey, the poll shows that in a hypothetical match 2016 match-up for the US Senate for Nevada Republican Gov. Brian Sandoval handily defeat Democrat Majority Leader Harry Reid by 10 points, 53% to 43%. The poll also showed that Gov. Sandoval destroys Reid among independents, 65%-28%. OUCH. Have the citizens of Nevada finally grown weary of Dingy Harry? One has to wonder whether the people of Nevada will have to wait until 2016 to rid themselves of Reid. If the GOP does not find a way to blow it, Republicans could take back the Senate in 2014 and Reid would lose is Majority Leader role. One would then have to ponder whether 74 year old Reid would stay in the Senate.
Full poll results can be read HERE (pdf)
Gov. Brian Sandoval leads Senate Majority Leader Harry Reid by 10 percentage points in a hypothetical 2016 U.S. Senate matchup, according to a new poll that represents the first public release of results in this potential race.

The survey, conducted by Harper Polling earlier this week, also shows, as other surveys do, Sandoval cruising to re-election (56-34) over Bob Goodman. The robo-survey of 602 statewide voters has a margin of error of 4 percent.

Sandoval crushes Reid among independents, 65-28. Reid's 55 percent unfavorable rating is all but fatal — you know, just as it was in 2010.
The NRO reminds us that Harry Reid has proven to be resilient against past challengers like in 2010 when Reid seemed vulnerable, but eventually defeated Republican candidate Sharron Angle by nearly 6 percentage points. However, popular Governor Brian Sandoval is not Sharron Angle. But if it does get to a 2016 Senate race between  Sandoval and Reid and the polling is still as one sided toward the Nevada Governor, look for Reid to retire, he will be 80, rather than losing in an embarrassing swan song.
But of course the IRS and Lois Lerner was not operating in concert with the Obama administration in an effort to support the president and attack his political enemies. Latest Lois Lerner emails reveal that she had complete and total contempt for conservatives calling them "crazies" and a$$holes".
Read the letter from House Ways and Means Committee Chairman Dave Camp to the Justice Department.
Lois G. Lerner, the former Internal Revenue Service official at the center of the tea party targeting scandal, expressed contempt for conservatives and called them "a—holes" in newly discovered emails, fueling a drive by House Republicans for a special counsel to investigate the tax agency.

The email was among a batch of evidence that House Ways and Means Committee Chairman Dave Camp, Michigan Republican, turned over Wednesday to the Justice Department in support of an investigation into criminal wrongdoing at the IRS.

In the Nov. 9, 2012, email exchange from Ms. Lerner's official IRS email account, she demonstrates "deep animus towards conservatives, which she refers to as "–holes," Mr. Camp said.

In other emails, Ms. Lerner appeared to refer to conservatives as "crazies."

In one email highlighted by the committee, she wrote, apparently referring to conservative critics of the administration: "So we don't need to worry about alien teRrorists (sic). It's our own crazies that will take us down."

In another passage, she replies to a friend bemoaning the negative critiques of President Obama and administration policy on talk radio shows. Ms. Lerner responds: "Great. Maybe we are through if there are that many a—holes."
Posted July 31, 2014 by

Scared Monkeys Abuse of Power

,

AG Eric Holder

,

America - United States

,

email

,

Government

,

IRS

,

IRS-gate

,

Justice Department

,

Lois Lerner

,

Restoring America

,

Scandal

,

Tea Party

,

We the People

|

one comment
Developed by British scientists, the blood test may be able to detect all types of cancer
Daily Commentary – Thursday, July 31, 2014
Download
Yet another clueless jury, do people understand what they are charged with …
Yesterday, former professional wrestler, former Minnesota governor and 911 truther Jesse Ventura won his court case against American hero Chris Kyle. Actually, since Chris Kyle is dead, Ventura won his defamation law suit against the widow of an American hero. A jury actually awarded Ventura $1.8 million. UNREAL, it would appear we have found a more ignorant one than that of the Casey Anthony case.
Defamation of Character???
A jury awarded former Minnesota Gov. Jesse Ventura $1.8 million Tuesday in his lawsuit against the estate of "American Sniper" author Chris Kyle.

On the sixth day of deliberations, the federal jury decided that the 2012 best-selling book defamed Ventura in its description of a bar fight in California in 2006. Kyle wrote that he decked a man whom he later identified as Ventura after the man allegedly said the Navy SEALs "deserve to lose a few."

Ventura testified that Kyle fabricated the passage about punching him. Kyle said in testimony videotaped before his death last year that his story was accurate.

Legal experts had said Ventura had to clear a high legal bar to win, since as a public figure he had to prove "actual malice." According to the jury instructions, Ventura had to prove with "clear and convincing evidence" that Kyle either knew or believed what he wrote was untrue, or that he harbored serious doubts about its truth.
Outrage at Twitchy.com … 'F*cking disgrace': Jury helps jagoff Jesse Ventura stick it to Chris Kyle's widow
Ventura attorney David Bradley Olsen stated Kyle's claims that Ventura said he hated America, thought the U.S. military was killing innocent civilians in Iraq and that the SEALs "deserve to lose a few" had made him a pariah in the community that mattered most to him – the brotherhood of current and former SEALs. If that is the case, then suing the widow of a deceased US military hero should just do wonders. Olsen stated that Ventura was proud of his military service and would never say anything like Navy SEALs "deserve to lose a few." Hmm, of course he would say nothing bad about the military. Has anyone actually listened to the comments that Ventura has spewed? He called "Our Military" contract killers on national TV … does any common sense thinking person think he is not capable of making a snarky comment when there are no cameras on?
"Our Military Has Turned Into Contract For Hire Killers" Jesse Ventura (CNN)
And he said Ventura would never have said any of the remarks attributed to him because he remains proud of his and his parents' military service.

"The statement is completely out of character for Jesse Ventura. He never said anything like that in his life, and he never will," he said.
As The Gateway Pundits disgustingly says, "Congratulations Jesse! You proved your patriotism by suing the widow of a deceased American Hero! What do you do for an encore, burn an American flag?"
George Zimmerman, the volunteer neighborhood watchman who was found not guilty in the death of Trayvon Martin was back to patrolling ways in  a Volusia County, FL.  According to a police report, two officers spotted a suspicious, dark-colored truck parked behind Pompano Pat's early Sunday, shortly after midnight. The occupant of the truck turned out to be George Zimmerman. The all too often in the news following his murder trail Zimmerman told the police officers he had permission to be there from the store's owner to provide security and keep an eye on the business after a recent robbery. However, the owner of Pompano Pat's gun store denies having hired Zimmerman.
The manager of Pompano Pat's, a motorcycle and gun store in DeLand, said Tuesday that Zimmerman was never hired to provide security, despite Zimmerman's claims to DeLand police.

Store owner Pat Johnson says he's getting death threats because of Zimmerman's claim, and it's not the first time. Last year, Johnson received threats after offering to replace Zimmerman's gun shortly after Zimmerman was acquitted of murder in the 2012 shooting death of 17-year-old Trayvon Martin in Sanford.
Although he's not a hired security officer, George Zimmerman has been "patrolling" outside a Volusia County gun shop after it was recently robbed, according to the store owner.

Pat Johnson told Local 6 that Zimmerman is not an employee of his DeLand store Pompano Pat's, which sells firearms, ammunition and motorcycles.

Johnson said that Zimmerman, on his own accord, has been spotted outside the store since the robbery earlier this month. The thieves stole rifles worth up to $5,000 and two mini-bikes, according to Johnson.

"I didn't OK it. I didn't know about it. I didn't authorize it. I didn't pay for it," Johnson said. "He had just watched Facebook and the news and just took it upon himself to come up here and sit."

Johnson added that although he knows Zimmerman, he has not hired him as a security officer.
GEORGE … PLEASE, FADE AWAY INTO OBSCURITY.
Starting a new web based subscription channel at $10 per month. Hopefully hers will have more content than Kim Kardashian's.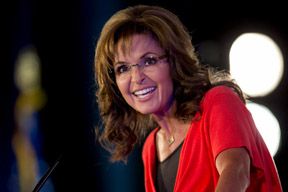 Daily Commentary – Wednesday, July 30, 2014
Download
Ut-oh, Sleeping pills, full tank of gas and cell phone turned off …
Authorities in Oregon have released a surveillance video image of missing Jennifer Huston from the day that she went missing on July 24, 2014. The image is of Huston stopped at a Rite Aid drug store in Newberg, OR, and purchasing Gatorade, trail mix and a package of over-the-counter sleeping pills.
These are not good signs. The police have stated that the amount of sleeping pills she purchased would not be enough for a lethal dose. Also, the full tank of gas purchased by Jennifer Huston's provides her with a 300 to 350 mile traveling range. Not to speculate, but I think the police may be looking at this in the wrong way. Sadly, sleeping pills, a full tank of gas and some one turning their cell phone off as all of the unfortunate signs of one attempting to contemplate suicide. The sleeping pills are not intended to be lethal, they are meant to make one drowsy as they run a car with a full tank of gas as carbon monoxide fumes enter the vehicle. The cell phone is turned off so not to be pinged and located. As per KPTV, according to phone records, Jennifer Huston received a text message from her mother at 6:22 p.m. Thursday, but the phone stopped sending signals at 6:25 p.m.
I hope I am very wrong and she is found safe and sound.
Jennifer Huston taken Thursday night at a Rite-Aid in Newberg, OR Pic : Dundee, Oregon Police
Missing Oregon mom Jennifer Huston stopped at a Rite Aid drug store in Newberg, Ore., and purchased Gatorade, trail mix and a package of over-the-counter sleeping pills — a non-lethal dose — before she disappeared last week, police said Tuesday night.

Police released new details about the search for the married mother of two young boys.

Detectives said her husband, Kallen Huston, has been cooperative through the whole process, including multiple interviews, and he passed a polygraph test.

Investigators previously released a timeline of Jennifer Huston's last known activities that included leaving her home last Thursday at 5:45 p.m., going to the Oregon First Community Credit Union in Newberg about three miles away and then to a nearby Circle K gas station on Portland Road.

Police said she spent less than $40 at the gas station, so they believe she was topping off the tank. She withdrew less than $100 from the credit union ATM.
Facebook: Find Jennifer Huston.
Say a prayer for the safe return of Jennifer Huston.
Any tips or leads should be referred to the Newberg-Dundee Police Department by calling 503-537-1246.
RUT-ROH, looks like Barack Obama, Democrats and the MSM have misread the tea leaves badly…
A funny thing has happened on the way to Barack Obama and Democrats trying use self-created humanitarian crisis of illegals pouring across our Southern border in mass and passing it off as an only unaccompanied minor issue … an unanticipated American backlash, including Hispanic-Americans that says, SEND THEM HOME!!! According to a recent Economist/YouGov poll, 77% of Americans say that the children who have massed on our Southern border in an attempt to get into the USA illegally need to be sent back home to where they came from. Obama and Democrats with the aid of the MSM tried to use "the opportunity" to their advantage to pass amnesty. However, according to the poll 64% of Hispanics want the children to be deported as well. Looks like some one [Democrats] has misread the signs badly.
By the way, it's not just children on our borders trying to get in illegally.
Breitbart asks, where has the wall to wall media coverage gone? Even the MSM understands that it is hard to exploit "an opportunity" when the American people are so strongly against their bias position.
Rather than convince the American people that passing a mass amnesty is what's needed, the burst of border coverage earlier this month convinced 77% of the American people that the kids need to be sent back home. A full 42% want the kids sent back immediately regardless of what's happening in their home countries. Add to that another 35% who want them sent back  unless their home country is deemed unsafe.

Only 11% want what Obama, Democrats, and the media want — which is amnesty for everyone.

The numbers are not all that different among Hispanics. Only 22% want to give the children amnesty. A full 64% want the children deported. Of that 64%, 28% want them deported immediately; 36% want them deported unless their home country is deemed unsafe.

That puts Hispanics almost perfectly in line with the rest of country.
Posted July 30, 2014 by

Scared Monkeys America - United States

,

Amnesty

,

Barack Obama

,

Child Welfare

,

Community Agitator

,

Deportation

,

Divider in Chief

,

Epic Fail

,

Illegal Immigration

,

Misleader

,

Obamanation

,

Open Borders - Border Security

,

Polls

,

Restoring America

,

United States

,

We the People

|

one comment
Oh Dear God if True …
A Henderson County, Tennessee  judge ruled today that there was enough evidence and probably cause to go forward and continue the case against Jeff Pearcy in the disappearance of Holly Bobo. Pearcy is charged with accessory after the fact and tampering with evidence . During today's hearing, the state called witness Sandra King who testified she saw a video, about 30 and 45 seconds in length, featuring a woman crying with her hands tied-up and crying. Sandra King said the woman had blond hair and looked like Holly Bobo. King indicated Pearcy's half-brother Mark shot the alleged video.  King is believed to have lived with Jeff Pearcy for about two months from March to May 2014. To make matters worse, Sandra Kind stated, "He [Jeff] told me Mark [Pearcy] had video showing Zach Adams having sex with Bobo." Holly Bobo has been missing since 7:30 am Wednesday morning, April 13, 2011 at her home on Swan Johnson Road in Darden, TN when she was kidnapped from her home in Decatur County, Tennessee.

Witness Sandra King testifying in Court
VIDEO – News Channel 5 (click on pic to watch VIDEO)
Holly Bobo was seen on video after she disappeared, according to a witness during a court proceeding Tuesday.

Jeff Pearcy was in court when a Henderson County judge ruled there is enough evidence to continue the case against Pearcy who is charged with accessory after the fact and tampering with evidence .

Sandra King, who once lived with Pearcy, testified she saw a video of a tied up woman crying, "I seen [sic] a woman tied up. She was crying… she was blonde. Yes, it looked like Holly Bobo. I did not want to see more."

King also testified Jeff told her Mark had a video of Zach Adams having sex with Holly Bobo according to WTVF-TV.
Missing: Holly Bobo
Zach Adams is charged with felony first degree murder and especially aggravated kidnapping in the disappearance of Holly Bobo, though a body has never been found. Mark Pearcy has been held in Carroll County without bond.
Suspect Jeff Pearcy
WSMV: Witness: Video showed Holly Bobo tied up, crying.
King testified that Zachary Adams, who has been charged with murder and kidnapping in connection with Bobo's disappearance, was also in the video.

"I knew what he was fixing to do; I did not want to see," King said.

Jeffrey Pearcy and his brother, Mark Pearcy, are charged with tampering with evidence and accessory after the fact in Bobo's murder.

King testified that Jeffrey Pearcy showed her the video that Mark Pearcy took of Adams having sex with Bobo. She said Bobo was tied up and crying.

So far, nobody else has seen the video, including investigators, so they set Jeffrey Pearcy up with a phone call.

"I said to him, 'You know that video of Holly, if it would have been you in that video, I would have watched it,' and he said, 'Yes I know,'" King said.

Jeffrey Pearcy said he couldn't hear what King was saying over the phone and believes this was all a mistake. He said this is a sex tape with Mark Pearcy and his ex-wife, who also happens to be named Holly.
Posted July 29, 2014 by

Scared Monkeys Assault

,

Bizarre

,

Crime

,

Deceased

,

Holly Bobo

,

Missing Persons

,

Rape

,

sex crimes

,

sexual abuse

,

Sexual Assault

,

You Tube - VIDEO

|

one comment