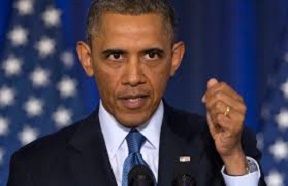 Daily Commentary – Monday, March 2, 2015
Download
23 year old Lisa Helms has been missing since Sunday, March 1, 2015 in Milwaukee, Wisconsin. Lisa Helms, a University of Wisconsin-Whitewater student, was last seen around 2:30 a.m. Sunday at Brewski's Sports Bar near 76th Street and Bluemound Road in Milwaukee, WI. Helms was apparently heading down 76th Street and had cell phone contact with her parents after her car got stuck in snow. Helms was wearing a black coat, blue jeans, a sweater and was carrying a backpack when she was last seen walking southbound from the bar.
Her vehicle was located on the property of State Fair Park. State Fair Park police  have recovered Helms' keys. According to WTMJ, police did find Helms' her car in West Allis around 9 a.m. Sunday, it was unlocked, with the keys inside.
Missing – 23 year old Lisa Helms
Helms is a student at the University of Wisconsin-Whitewater. She was last seen around 2:30 a.m. Sunday at Brewski's Bar near 76th Street and Bluemound Road, where she went for help after her car became stuck.

Her mother said Helms has bipolar disorder, has difficulty making sound decisions and could be vulnerable to strangers.
If anyone has any information regarding the whereabouts of Lisa Helms, please contact Whitewater police at 262-473-0555.
Please note the below news story is from the Israeli National News; however, with this administration and the treatment of US allies, anything is possible …
There was a time in this country when no one would have ever thought that a US President would ever think of let alone threaten to shoot down Israeli jets that targeted Iranian nuclear sites. In fact, one would have thought that US presidents would have wanted Israel to take care of the problem. That was BBHO, before Before Barack Hussein Obama. The Obama presidency has been one of the most anti-Israeli, anti-Semitic administrations in US history. As Pamela Gellar opines, "He doesn't even pretend anymore, the Democrats have become the anti-Israel party with the anti-Semite-in-chief."
The Bethlehem-based news agency Ma'an has cited a Kuwaiti newspaper report Saturday, that US President Barack Obama thwarted an Israeli military attack against Iran's nuclear facilities in 2014 by threatening to shoot down Israeli jets before they could reach their targets in Iran.

Following Obama's threat, Prime Minister Binyamin Netanyahu was reportedly forced to abort the planned Iran attack.

According to Al-Jarida, the Netanyahu government took the decision to strike Iran some time in 2014 soon after Israel had discovered the United States and Iran had been involved in secret talks over Iran's nuclear program and were about to sign an agreement in that regard behind Israel's back.

The report claimed that an unnamed Israeli minister who has good ties with the US administration revealed the attack plan to Secretary of State John Kerry, and that Obama then threatened to shoot down the Israeli jets before they could reach their targets in Iran.

Brzezinski's idea

Former US diplomat Zbigniew Brzezinski, who enthusiastically campaigned for Obama in 2008, called on him to shoot down Israeli planes if they attack Iran. "They have to fly over our airspace in Iraq. Are we just going to sit there and watch?" said the former national security advisor to former President Jimmy Carter in an interview with the Daily Beast.

"We have to be serious about denying them that right," he said. "If they fly over, you go up and confront them. They have the choice of turning back or not. No one wishes for this but it could be a 'Liberty' in reverse.'"
Too bad that Obama could not get tough like this with ISIS and terrorism.
Posted March 1, 2015 by

Scared Monkeys Air Force

,

Barack Obama

,

Community Agitator

,

Divider in Chief

,

Epic Fail

,

Foreign Policy

,

Incompetence

,

Iran

,

Israel

,

Media

,

Middle East

,

Military

,

Misleader

,

United States

,

WTF

|

one comment
And you wonder why Barack Obama is so pissed that Israel Prime Minister Benjamin Netanyahu is speaking to Congress regarding Iran.
Steve Hayes of The Weekly Standard has delivered a bombshell … Obama Admin Ignored Proof of Iran-Al Qaeda Link After UBL Raid. The Obama White House has been sitting on these documents for years as they now look to make a nuclear deal with Iran. Are you kidding me. Hayes argued that the Obama administration does not want this information to come out as it seeks a deal with Tehran on its nuclear program. You think? How on earth does any US President ignore such a terrorist tie and claim to be acting in the best interest of the United States? This is why Obama has been hell-bent on preventing Israel Prime Minister Benjamin Netanyahu to speak to Congress and the American people. This has nothing to do with protocol issues, it is because Obama wants to make a deal with Iran at any cost. Barack Obama putting the "Hussein" in Barack Hussein Obama.
More striking is Iran's support for al Qaeda. Last week, for the first time in nearly three years, the public saw new information from the bin Laden raid. Documents released as part of a terror trial in New York City show, in the words of the al Qaeda leaders themselves, Iran's availability for training and safe haven. One letter from a senior al Qaeda operative to bin Laden in June 2010 lays out the plans of a core al Qaeda leader to travel to Iran. The letter notes that "Sheikh Yunis" is ready to travel and "the destination, in principle, is Iran. And he has with him six to eight brothers that he chose. I told him we are waiting for final complete confirmation from you to move and agree on this destination (Iran). His plan is: stay around for three months in Iran to train the brothers there then start moving them and distributing them in the world for their missions and specialties."

This comes on top of what we already know about Iran and al Qaeda. As Thomas Joscelyn reported here last week, at least three al Qaeda plots targeting Western interests were hatched in Iran since Obama took office. As the administration pined for Iran to rejoin the community of civilized nations, the Treasury was churning out reports showing Tehran had no such interest. In its designation of Yasin al-Suri, "a prominent Iran-based al Qaeda facilitator," Treasury wrote in December 2011: "Operating under an agreement between al Qaeda and the Iranian Government, al-Suri moves money and al Qaeda recruits from the Middle East through Iran and on to Pakistan and Afghanistan."
New unclassified documents recovered from from the Osama bin Laden's compound in Pakistan during the 2011 US Navy Seal team raid that killed UBL as evidence in the trial of a terrorism suspect show secret ties between Al Qaeda and Iran. Yes, that very Iran that President Barack Hussein Obama has been bending over backwards for trying to making a nuclear deal with has he throws our greatest ally in the Middle East, Israel, under the bus. It is becoming quite obvious now why Barack Obama and his minions have been trashing Israel Prime Minister Benjamin Netanyahu ahead of his speech in front of Congress this coming Thursday as a preemptive strike to discredit him. What is Obama afraid of, Netanyahu will speak the truth?
This week, prosecutors in New York introduced eight documents recovered in Osama bin Laden's compound in Pakistan as evidence in the trial of a terrorism suspect. The U.S. government accuses Abid Naseer of taking part in al Qaeda's scheme to attack targets in Europe and New York City. And prosecutors say the documents are essential for understanding the scope of al Qaeda's plotting.

More than 1 million documents and files were captured by the Navy Seals who raided bin Laden's safe house in Abbottabad, Pakistan in May 2011. One year later, in May 2012, the Obama administration released just 17 of them.

While there is some overlap between the files introduced as evidence in Brooklyn and those that were previously made public in 2012, much of what is in the trial exhibits had never been made public before.

The files do not support the view, promoted by some in the Obama administration, that bin Laden was in "comfortable retirement," "sidelined," or "a lion in winter" in the months leading up to his death. On the contrary, bin Laden is asked to give his order on a host of issues, ranging from the handling of money to the movement of terrorist operatives.

Some of the key revelations in the newly-released bin Laden files relate to al Qaeda's dealings with Iran and presence in Afghanistan.
According to the report, the administration has only analyzed 10 percent of the more than one million documents they recovered.

On "America's Newsroom," Hayes argued that the Obama administration does not want this information to come out as it seeks a deal with Tehran on its nuclear program.

He said the president wants to "decouple" the negotiations on Iran's nuclear program from the regime's support for terrorist organizations.

Hayes said the initial "scrub" of the bin Laden documents by the CIA was very successful, producing 400 intelligence reports and leading to U.S. actions around the world against al Qaeda.

"Then it all stopped. The CIA basically sat on the documents. … I think it's because the Obama administration didn't want to know what was in them," said Hayes, adding that the documents would have had "tremendous implications" for U.S. foreign policy overall.
Posted March 1, 2015 by

Scared Monkeys al-Qaeda

,

America - United States

,

Barack Obama

,

Epic Fail

,

Iran

,

Islamist

,

Jihad

,

Misleader

,

Obamanation

,

Osama bin Laden

,

Radical Islam

,

Socialist in Chief

,

Terrorism

,

Transparency

,

War on Terror

,

We the People

|

no comments
Randall Scott Wood, the uncle of missing south Alabama teen Brittney Wood, was sentenced to 3 years in prison for his role in an incestuous sex ring.  Baldwin County Circuit Judge Jody Bishop imposed a split sentence on 45 year old Randall Scott Wood of Mobile, AL during a brief hearing. Wood must serve three years of a 15-year term, followed by five years on probation. Brittney Wood has been missing since May 30, 2012 when Brittney Wood told family members she was headed to a house near Styx River, AL to see her uncle Donnie Wood. Donnie Wood returned home near Fairhope the next day, and he committed suicide, shooting himself. Brittany Wood was never found but is presumed dead. Authorities believe that Brittney Wood was among the victims of a group of relatives and family friends who sexually abused their own children for years and  swapped them for sex for years. The incestuous sex ring that has resulted in 11 arrests in Mobile and Baldwin counties.
Brittney Wood:  Pic – Facebook
The uncle of a missing south Alabama teenager was sentenced Thursday to three years in prison for his role in an incestuous sex ring that abused children.

Baldwin County Circuit Judge Jody Bishop imposed a split sentence on Randall Scott Wood, 45, of Mobile during a brief hearing. He must serve three years of a 15-year term, followed by five years on probation.

Wood, who pleaded guilty to sodomy last year and faces similar allegations in Mobile County, was among 11 relatives and friends charged after the disappearance of his niece, 19-year-old Brittney Wood.

The teen was last seen with another uncle in 2012 and is presumed dead. Authorities say Brittney Wood was not the victim in the case involving Wood, a brother of the missing youth's mother.

Authorities believe Brittney Wood was among the young victims of a group of people who sexually abused their own children and swapped them for sex for years.

Others also have been sent to prison, but authorities still do not know what happened to Wood. Numerous searches in coastal Alabama failed to reveal any clues.
Facebook: Hometown Search for Brittney Wood.
3 YEARS, THAT'S IT? How can some one commit such unspeakable crimes over so many years and incest no less and get a slap on the wrist of a 3 year prison sentence?
Previously, 35 year old Wendy Holland was sentenced to 219 years in prison for sodomy, sexual abuse and the incestuous sex ring in molesting children.
Posted March 1, 2015 by

Scared Monkeys Crime

,

endangering the welfare of a child

,

Incest

,

Legal - Court Room - Trial

,

Lewd & Lascivious conduct

,

molestation

,

Rape

,

sex crimes

,

Sex Trafficking

,

sexual abuse

|

no comments
Sorry, but outgoing Attorney General is nothing more than a racist.
Attorney General Eric Holder cannot leave soon enough. Yesterday would not have been too soon. Sorry, but when you are driven by color, when all you see is color, when everything you do is dictated by color, no matter what color that is, you are a bigoted racist. In an interview with the Politico, Eric Holder said that during his final weeks in office he plans to push for a new, lower standard for civil rights offenses. Why, because Holder could not press civil rights charges against George Zimmerman in the death of Trayvon Martin and was unable to get a feather in his cap and press civil rights charges against police officer Darren Wilson in the shooting death of Michael Brown in Ferguson, Mo. Both individual, George Zimmerman and Darren Wilson, were never convicted of any crime, Zimmerman was acquitted and found not guilty by a jury and the Robert P. McCulloch, the Prosecuting Attorney for St. Louis County, Missouri, received a "no true bill" and no indictment from the grand jury. However, this is not good enough for the likes of Eric Holder, because all he sees is color. The hell with a jury decision or one from a grand jury. Holder only sees that black people can be wronged. Remember the voting intimidation case by the NBPP in Philly that Eric Holder nixed? But as Holder says, when it comes to "My people", its a different story. My people? Gee, didn't you think that the Attorney General of the United States upheld the law for all people?
Eric Holder 'My People"
Attorney General Eric Holder plans to push, during his final weeks in office, a new standard of proof for civil-rights offenses, saying in an exit interview with POLITICO that such a change would make the federal government "a better backstop" against discrimination in cases like Ferguson and Trayvon Martin.

In a lengthy discussion ranging from his own exposure to the civil rights movement of the '60s to today's controversies surrounding the shootings of Trayvon Martin and Michael Brown, Holder also acknowledged that he felt some of his own struggles with Republicans in Congress during his six years in office were driven partly by race.

"There have been times when I thought that's at least a piece of it," Holder said, adding that "I think that the primary motivator has probably been political in nature … [but] you can't let it deflect you from … your eyes on the prize."

Holder told POLITICO that between now and his departure, probably in early March when the Senate is expected to confirm Loretta Lynch as his successor, he will call for a lower standard of proof for civil rights crimes. Such a change would make it easier for the federal government to bring charges in the case of a future Ferguson or Trayvon Martin.

"I think some serious consideration needs to be given to the standard of proof that has to be met before federal involvement is appropriate, and that's something that I am going to be talking about before I leave office," Holder, 64, said.
Lower the standard of proof for a civil rights case, seriously? Please tell me that this fool, this bigot, this race-baiting, hate-filled individual does not have the authority or power to do so. Then again, when does the Obama administration ever abide by the US Constitution or the law? Civil Rights prosecutions have existed for years, but it is only when Eric Holder is Attorney General that the standards need to be changed. It is truly sick that this man only sees the world through the bias lenses of black and white, where only white can be wrong and evil. As I said earlier, Holder cannot leave office soon enough, this country will be a better place once he does.
Oh, and just to show exactly who and what Eric Holder is, when asked by the Politico what book he would recommend to a young person coming to Washington, Holder made a revealing choice: "The Autobiography of Malcolm X."
Eric Holder, America is a 'Nation of Cowards'
 The best comments of Eric Holder and his ilk can be heard below by Milwaukee County Sheriff David Clarke. Watch the VIDEO below where Clarke blasts Holder and calls him out for what he truly is.
"Some one said Eric Holder. I'm known for not sugar coating things. This pissed me off. I sat up and watched as events unfolded in Ferguson, Missouri. An unfortunate situation, obviously. Amy time a law enforcement officer uses force and takes a life it deserves a thorough, transparent vetting … But groups started to converge on Ferguson, Missouri like vultures on a roadside carcass. Groups like the New Black Panther Party. People like Al Sharpton. To come and exploit that situation and instead of coming in to help and try to restore calm, poured gas on that fire with some of their inflammatory and irresponsible rhetoric. And I sat up there and listened to Gov. Nixon and I sat up there and listened to Claire McCaskill the senator. And then I sat up there and listened to Eric Holder through law enforcement officers under the bus for political expedience. [...]

I expect that from Gov. Nixon. I expected that from Claire McCaskill.  Those are nothing but two-bit politicians. They do that sort of thing, that's what politicians do. You know that. But I did not expect that from Eric Holder, who calls himself a law enforcement officer."
Posted February 28, 2015 by

Scared Monkeys AG Eric Holder

,

Civil Rights

,

Ferguson

,

George Zimmerman

,

NBPP

,

NBPP - Black Panthers

,

Race Card

,

Racism

,

Trayvon Martin

,

WTF

,

You Tube - VIDEO

|

one comment
COULD ANYONE BE MORE OUT OF TOUCH WITH THE AMERICAN PEOPLE THAN NANCY PELOSI, OTHER THAN BARACK OBAMA?
The delusional Democrat House Minority Leader Nancy Pelosi said the following at a Capitol Hill press conference on Thursday in the run up to impending battle and vote on Capitol Hill over Department of Homeland Security funding, "I don't know about you, but I think almost everybody I know cannot live without having our paycheck on time — members of Congress, even." WHAT!!! Some one better call Pelosi a WAHmbulance.
SanFran Nan said, "but I think almost everybody I know cannot live without having our paycheck on time". Who is she kidding, who is the "EVERYBODY" that Pelosi knows who goes paycheck to paycheck? Pelosi would not be caught dead hanging around the common folk who live paycheck to paycheck. Pelosi, or her ilk would not know in the slightest what it means to struggle. Oh, is she having to do without an extra Botox treatment these days? Pelosi ranks at number 14 in CQ/Roll Call's list of wealthiest members of Congress, with a net worth of around $29 million. I am so sure she hangs around the common folk who live paycheck to paycheck. Of course Pelosi gets more because she has a ranking position in the House.
Pelosi's minimum net worth in 2013 was slightly more than $29 million, a few million more than what she reported in 2012.

The boost in the House minority leader's personal finances is, in part, attributable to stock investments associated with her husband that grew significantly over the course of a year. Paul Pelosi's investment in Comcast, for instance, doubled between 2012 and 2013, from at least $250,000 to at least $500,000. Meanwhile, his stake in a real estate development project in Sacramento, Calif., skyrocketed from at least $1 million to at least $5 million.
Lawmakers are strapped for cash like ordinary "We the People" American folks? Get bent Nancy. Pelosi needs to retire. This might be one of the most embarrassing comments she has ever made, and trust me, she has made many. Let us never forget the infamous, "we must pass the bill in order to find out what s in it."
A member of Congress makes $174,000, meanwhile an average American makes $55,424 and many others who live paycheck to paycheck make much less than the average. As Melissa Francis from the Fox Business Network said on this morning's Bulls& Bears, "they have no idea what it is like to live in an average household and trying to compare themselves is disingenuous, pathetic and disgusting."  BINGO!!!
Another one of the Bulls & Bears nailed it … "Congress should be responsible when dealing with the affairs of whether it is DHS or whether its shutting down the government, everybody expects a paycheck." Then comes the money quote … "The problem is that Congress is so out of touch, so out of touch with everyday Americans, they don't even know how to speak to everyday Americans on behalf of everyday Americans. When you are running for Congress the average campaign is 2 million, 1.5 million. Who's is going to be able to raise that kind of money, rich people. That is why we have a bunch of rich Congressman."
Check out how the median income for families in the United States has gone backwards as adjusted for inflation.
How sad and pathetic is this that we have an elite class of rich people in charge?  Guess what, America you are to blame. This is hardly what our Founding Fathers ever envisioned. You have elected and continue to reelect US Representatives and Senators that are so out of touch and do not represent you in any shape, matter or form. My personal believe is that Congresses pay should be tied to the average pay scale for Americans and then raised 10% or 20%, not the over 300% it currently is. This way there will be no incentive for "forever" politicians and it will not be a lifetime job. Also, their pension needs to be nixed completely.
Click HERE or on PIC to watch Video
VIDEO via Fox News, Bulls & Bears
THE BOY ISIS SAVAGE BEHEADER NEXT DOOR …
First there was a name attached to the brutal ISIS terrorist beheader Jihad John, now there are pictures that unmask this evil individual. 26 year old Mohammed Emwazi is his name and his image is below. As usual when people find out that the person they supposedly knew is a savage killer, those who lived next to him and went to school with Mohammed Emwazi were shocked. But Jihadi John was a Kuwaiti born British national who attended St Mary Magdalene Church of England Primary School, in London, was educated, came from a middle class family and received a degree in computer programming.
But many of those who grew up with him have told the UK media that remember Emwazi altogether differently: as the typical "boy next door," a popular kid who loved football, pop music and The Simpsons.

A day after the long-standing mystery behind Jihadi John's identity was solved, clues to his past have begun to emerge — but far from showing him as a violent extremist, they paint a picture of an ordinary child and teenager growing up in the British capital.

He is reported to have attended St Mary Magdalene Church of England Primary School, in London's Maida Vale; a photograph published on the front pages of several British newspapers showed a smiling young boy in the school's scarlet sweater uniform, surrounded by his classmates and teacher — a far cry from the black-clad jihadi infamous around the world.
A NOTE TO BARACK OBAMA AND MARIE KARF … SO MUCH FOR JOBS FOR JIHADISTS.
The first known photograph has emerged of Mohammed Emwazi – the Islamic State militant known as "Jihadi John" – as an adult.

Showing him with a goatee beard and wearing a Pittsburgh Pirates baseball cap, the image is revealed in student records from his time at the University of Westminster.

It comes after the 26-year-old who became the masked face of the notorious terror organisation was identified as the figure seen in several videos of hostages being beheaded.

Sky News can also exclusively reveal details of Emwazi's academic achievements during his stint at the university in London's Cavendish campus, between 2006 and 2009.

According to the document, he passed all but two of the modules in his Information Systems with Business Management degree, for which he was awarded a lower second honours (2:2).
CAGE and the likes of Asim Qureshi would falsely have you believe Mohammed Emwazi was the victim, harassed by British and Tanzanian security services that pushed Emwazi to become Jihad John. BS!!! This sick SOB that relishes in the sadistic and violent deaths he commits on others had it in him long before. British and Tanzanian security services question this radical Islamist because he was going to the dark side. He was put on a terror watch list for a reason.
CNN's Brian Todd reports on how terror suspect known as "Jihadi John" went from being a pampered British schoolboy to ISIS's best-known killer.
UPDATE I: Unmasking of 'Jihadi John' as a London lad shocks Britain.
Why, why should it shock you? You are the ones that invited the vampire into your home. This is what happens when you do not take immigration seriously. This is what happens when you don't take border or national security seriously. This is what happens why you have "no go" zones in your country and give up your sovereignty.
The unmasking of Islamic State militant "Jihadi John" as a Londoner who had repeatedly been questioned by security services sent shock waves through Britain Friday, with Prime Minister David Cameron stepping in to defend British spy craft.

Cameron tried to defuse criticism of Britain's intelligence community, which had "Jihadi John" on its list of potential terror suspects for years but was unable to prevent him from traveling to Syria, where he has played a prominent role in grisly beheading videos.

Cameron did not mention "Jihadi John" or refer to his real identity: Mohammed Emwazi, a Kuwait-born computer science graduate raised and educated in Britain. But he said the country's spies make "incredibly difficult judgments" daily about how to pursue threats to national security and have broken up plots that would have caused immense damage.

Emwazi had been known to the British intelligence services since at least 2009, initially in connection with investigations into terrorism in Somalia.

David Anderson, who is in charge of reviewing Britain's terrorism legislation, said intelligence agencies may have dropped the ball, but faced a big challenge to identify real threats from "hundreds, probably thousands" of suspects.
READING, WRING AND THE CARDBOARD WALL OF SHAME …
Why is it that it seems that those in control of educating today's children in schools have the least amount of judgement? Sadly, we are presented with yet another example of school officials who should be flogged for their actions. A first grade boy at the  Lincoln Elementary in Grants Pass, Oregon was punished by having to sit behind the cardboard wall of shame while eating lunch in the cafeteria with his classmates. WHAT? This was his punishment for not something he did, but for something his mom did. It appears that little Hunter was late to school because his mom's car has trouble starting in the morning sometimes. So let's understand this, the 6 year old has to suffer this embarrassment as a punishment for something he did not do, nor could control? Seriously? I am all for holding children accountable in school, teaching them manners, how to interact with others with respect and teaching them there are rules, but this is insane and over the line.
An Oregon school district is reviewing its tardiness punishments after a picture posted on Facebook of a 6-year-old sitting behind a cardboard screen in the lunchroom generated widespread outrage.

The Grants Pass School District issued a statement saying it "is taking the concerns raised very seriously," and the punishment "was never intended to isolate or stigmatize students."

Nicole Garloff says her son, Hunter, was upset when she dropped him off late at Lincoln Elementary School, so she checked on him at lunchtime. She found him sitting behind a cardboard screen. She took him home, and posted a photo on Facebook. So did the boy's grandmother.
Just how ignorant are those who are educating our children? District school officials wrote  that their practice of separating students behind a cardboard shield during lunch "was never intended to isolate or stigmatize students." WHAT!!! What else could it possible do but ISOLATE OR STIGMATIZE a student. ARE YOU FRIGGING STUPID!!! What else could putting some one behind a barrier do but isolate them. We are told by our liberal edumacators that dodge-ball is stigmatizing to children. That keeping score in stigmatizing to children. We need to give everyone an award and prize so not to make some children feel … "uncomfortable". BUT THIS IS OK.
UPDATE I: Backlash from parents over the Cardboard wall of Shame …
The boy's parents got an apology from principal Missy Fitzsimmons on Thursday and were confident no more kids would be `placed on display" like that again. Exactly, how long was this going on?
Officials at Lincoln Elementary in Grants Pass say they plan to change the consequences for students who are tardy after a grandmother's photo of her first-grade grandson stuck behind a cardboard wall in the school lunchroom prompted widespread outrage on Facebook and in phone calls to the district.

In a posting on the school's web page, district officials wrote Thursday that their practice of separating students behind a cardboard shield during lunch "was never intended to isolate or stigmatize students."
UPDATE II: Grant's Pass, OR School District 7.
Over the past few days, there has been considerable general and social media attention regarding the Lincoln Elementary School Attendance/Tardy Catch-up Protocol.  Yesterday afternoon, Principal Fitzsimmons was able to meet with both parents to discuss their concerns.  The meeting was productive.  The parents' concerns were politely discussed and, ultimately, the issues were resolved to the satisfaction of both the parents and the school.  All parties involved believe that an appropriate resolution has been reached and are anxious to move forward with their normal daily routines.

As a result of the concerns raised, the District ended the learning catch up location at Lincoln Elementary School.  Going forward, a separate, supervised classroom has been designated for necessary catch-up work.  The District and Lincoln Elementary will continue to work with families on an individual basis to encourage and promote student attendance.
A search for Michelle Parker, an Orlando mother of three who has been missing since 2011 resumed on Friday, Feb. 26. More than three years after Parker went missing, investigators, as part of a training exercise, searched in the location of Lee Vista and Semoran Boulevard. Friday's search location was in a wooded area on the edge of Orlando International Airport, which is just west of the location where Parker's phone last pinged. Unfortunately, Sgt. Wanda Ford, Orlando police spokeswoman  said nothing significant was found during the search.
Facebook – Michelle Parker Missing Person
Missing – Michelle Parker
Michelle Parker went missing on 11/17/11 in Orlando, FL. Parker vanished on the same day following the airing of "The People's Court" episode that she and her former fiance, Dale Smith, appeared on arguing over a lost engagement ring. Also according to reports, the two had quite a rocky road and violent past between Parker and Smith. Michelle Parker was last known to be alive when she was dropping off her twin children at Smith's condo near Goldenrod Road and Lee Vista Boulevard in Orlando.  Dale Smith was named as a suspect in her disappearance, but he was never charged.
Screen grab from Video via WESH, Channel 2
As aspect of a instruction exercise, Orlando Police Department's search-and-rescue group combed a huge field Friday for clues about the disappearance of a woman reported missing far more than three years ago.

Investigators in the disappearance of Michelle Parker searched in the location of Lee Vista and Semoran Boulevard, close to the Orlando International Airport, for about 3 hours. Parker vanished in November 2011 just after dropping off her young twins with her ex-fiancé, Dale Smith.

Smith has been named a suspect in the case, but has not been charged.

Police have previously searched the exact same area just after her cell telephone was discovered not far from the region.

Sgt. Wanda Ford, Orlando police spokeswoman, mentioned absolutely nothing considerable was discovered in the course of the search.
If anyone has any information regarding the case of missing Michelle Parker , please contact the Crimeline at 1-800-423-8477.