Daily Commentary – Tuesday, December 10, 2013
Download
The race is on against snow and cold temperatures to find a family of six who are missing in the Northwest mountains of Nevada.
Rescue teams racing against the clock and the bitter cold to find 34 year old James Glanton, his girlfriend 25 year old Christina McIntee, his two children, Evan Glanton and Chloe Glanton, and Christina's niece and nephew,  Shelby Fitzpatrick and Tate McIntee. The four missing children are ages, a 10 year old, two 4 year olds and a 3 year old. The six disappeared in the Seven Troughs mountain range on a snow outing to play in the snow.
The family has not had any communication with others since they went missing, according to Sheila Reitz of the sheriff's office.

They went to the Seven Troughs area on isolated federal land about noon on Sunday in a silver Jeep with a black top, authorities said. It was unclear what supplies they might have been carrying.

"I'm hoping they all huddled together and stayed in the Jeep," said Nevada Highway Patrol Trooper Chuck Allen, who added that the area has spotty cellular coverage. "That would be a best-case scenario."
Frigid weather gripping much of the United States led to a frenzied search in northwest Nevada, where rescue teams are searching a mountainous area for two adults and four children who went to play in the snow and never returned.

James Glanton, 34, and Christina MacIntee, 25, are missing, along with Glanton's two children and MacIntee's niece and nephew. The children are 3 to 10 years old, the Pershing County Sheriff's Office said.

The group set out Sunday for Seven Troughs mountain range and haven't been seen since.

Fears intensified as the temperature plummeted to below zero.

Amanda Fitzpatrick, mother of 10-year-old Shelby Fitzpatrick, has joined the search in the freezing cold.

"It's been extremely hard, probably the hardest 24 to 36 hours of my life," she told CNN's Piers Morgan. "It's my baby girl."
UPDATE I: Extreme cold raises concerns for missing family in Nevada.
Temperatures in storm-stricken parts of the country were expected to remain 10- to 20 degrees below normal for the remainder of the week, the National Weather Service said.

Overnight temperatures in Lovelock, Nev., near the mountain range were below zero, WeatherUnderground.com indicated.
I guess MSNBC would consider 70% of doctors racists …
From The Washington Times, 70% of doctors in California expected to boycott Obamacare. The dirty little secret is just because you are enrolled in a healthcare plan, does not mean you have access to doctors and hospitals of your choice. Physicians have to belong to the network and accept what looks like Medicaid reimbursements. So much for that Obama promise, that if you like your doctor, you can keep your doctor, PERIOD!
An estimated seven out of every 10 physicians in deep-blue California are rebelling against the state's Obamacare health insurance exchange and won't participate, the head of the state's largest medical association said.

"It doesn't surprise me that there's a high rate of nonparticipation," said Dr. Richard Thorp, president of the California Medical Association.
…

California offers one of the lowest government reimbursement rates in the country — 30 percent lower than federal Medicare payments. And reimbursement rates for some procedures are even lower.
…

"Some physicians have been put in the network and they were included basically without their permission," Lisa Folberg said. She is a CMA's vice president of medical and regulatory Policy.

"They may be listed as actually participating, but not of their own volition,"
…

"This is a dirty little secret that is not really talked about as they promote Covered California," Waters said. He called the exchange's doctors list a "shell game" because "the vast majority" of his doctors are not participating.
But if you want to pay more, you can keep your doctor … so says Obamacare architect. So let's understand this, Obama just created a two tier insurance plan, one for the rich and one for the peasants?
Posted December 9, 2013 by

Scared Monkeys Barack Obama

,

Epic Fail

,

Fraud

,

Healthcare

,

Healthcare Canceled

,

Healthcare.gov

,

Insurance Canceled

,

Misleader

,

Misrepresentation

,

Obamacare

,

Obamanation

,

The Lying King

,

WTF

,

You Can Keep Your Insurance

|

4 comments
WOW, when I first watched this VIDEO I  thought it was a SNL parody skit. Then realized this lib was actually being serious. I guess she went to that media/WH meeting about how to shill for Obamacare! Yup, NO MEDIA BIAS HERE …
Five years later, two elections later, record number of Americans on food stamps, real unemployment at all time highs, median household incomes at all time lows, job participation at all time lows, the Middle East in chaos, greater terror threats to America than ever before, millions of Americans losing their insurance, premium costs skyrocketing, scandals like IRS-date, AP-gate, Fast & Furious, NSA-gate and the liberal MSM is using the race card with the blessing of the Obama White House. MSNBC's Melissa Harris-Perry is saying that by saying "Obamacare" is the same as using the "N" word and you are a racist. In a cheer-leading Obama rant that would have made Joseph Goebbels blush, she suggested the term "Obamacare" and the N-word are interchangeable, claiming both were "conceived by a group of wealthy white men who needed to . . . render [a black man] inferior and unequal and diminish his accomplishments."  Hmm, what was Reaganomics, Romneycare, Hillary-healthcare? What about Voo-doo economics? Were all these racists too? It's called political discourse you IDIOT!
How very sad that liberals in the media continue to try to divide America and make everything about race in an attempt to stop people from criticizing a disastrous law by calling them racists. A note to MSNBC and Melissa Harris-Perry that have you taken a look at how "We the People" feel about Barack Obama? There is a reason why Barack Obama is at an all-time low in the polls, down 23% with Hispanics,  down 17% with Non-Whites and down 14% with women, are they racist too? Are the millennial's who voted overwhelmingly for Obama in 2008 and 2012 racist too, 57% disapprove of Obamacare and 52% want it repealed..
HARRIS-PERRY: "I want to talk today about a controversial word. It's a word that has been with us for years. And like it or not, it's indelibly printed in the pages of American history. A word that was originally intended as a derogatory term, meant to shame and divide and demean. The word was conceived of by a group of wealthy white men who needed a way to put themselves above and apart from a black man, to render him inferior and unequal and diminish his accomplishments.

"President Obama has been labelled with this word by his opponents, and at first he rose above it, hoping that if he could just make a cause for what he'd achieved, his opponents would fail in making their label stick. But no matter how many successes that he had as president, he realized there were still many people for whom he'd never be anything more than that one disparaging word — a belief he knew was held not just by his political opponents, but also by a significant portion of the American electorate.

"And so he decided if you can't beat them, you've got to join them. So he embraced the word and made it his own, sending his opposition a message they weren't expecting: 'If that's what you want me to be, I'll be that.'

"Y'all know the word that I'm talking about. Obamacare! That's right! I said it and I'm not ashamed, and neither is President Obama!" (More HERE)
Posted December 9, 2013 by

Scared Monkeys AP Telephone Scandal

,

Barack Obama

,

Benghazi-Gate

,

collusion

,

Community Agitator

,

Conspiracy

,

cronyism

,

Democrats

,

Divider in Chief

,

Epic Fail

,

Ethics

,

Fast & Furious

,

Government

,

Gutter Politics

,

Healthcare

,

Healthcare Canceled

,

Insurance Canceled

,

IRS-gate

,

Liberals

,

Lost in Smallness

,

Media

,

Media Bias

,

Misleader

,

MSNBC

,

NSA

,

Obamacare

,

Obamanation

,

Obamanomics

,

Obamascare

,

Obamatax

,

Politics of Fear

,

Progressives

,

Race Card

,

Racism

,

Scandal

,

The Lying King

,

We the People

,

WTF

,

You Can Keep Your Insurance

,

You Tube - VIDEO

|

6 comments
TEAR DOWN THAT COMMIE STATUE …
Hundreds of thousands of protesters in Ukraine took to the streets in another mass demonstration of anger against President Viktor F. Yanukovich's decision to break off negotiations with the European Union. They toppled the statue of Communist leader Lenin in a symbolic demonstration and then took a sledgehammer to it.
Public protests thundered into a full-throttle civil uprising in Ukraine on Sunday, as hundreds of thousands of protesters answered President Viktor F. Yanukovich's dismissiveness with their biggest rally so far, demanding that he and his government resign.

At the height of the unrest on Sunday night, a seething crowd toppled and smashed a statue of Lenin, the most prominent monument to the Communist leader in Kiev. The act was heavy with symbolism, underscoring the protesters' rage at Russia over its role in the events that first prompted the protests: Mr. Yanukovich's abrupt refusal to sign sweeping political and free-trade agreements with the European Union.

After an electrifying assembly in Independence Square in the center of Kiev, the main focus of the protests, the huge crowd surged across the capital, erecting barriers to block the streets around the presidential headquarters and pitching huge tents in strategic intersections. They were not challenged by the police, who have largely disengaged since their bloody crackdown on a group of protesters on Nov. 30 sharply increased outrage at the government.
Radio Free Europe was Live blogging the event.
Interestingly enough, as those in the Ukraine tear down the statue of Lenin, many think that US President Barack Obama is looking to erect it.
Posted December 9, 2013 by

Scared Monkeys boycott

,

Capitaism

,

Communism

,

Economy

,

Foreign Trade

,

Government

,

Politics

,

Russia

,

Tyranny

,

Ukraine

,

World

,

You Tube - VIDEO

|

no comments
She it battling a rare form of cancer she vows she's going to fight! She feels her prognosis is good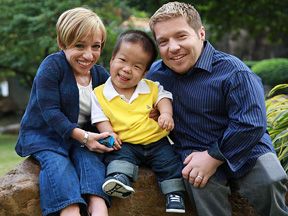 Daily Commentary – Monday, December 9, 2013 Download
Can you imagine how the 2012 Presidential election would have turned out if Barack Obama had told the truth and said, if you like your healthcare plan and doctor, you can pay more to keep them?
Barack Obama said to pass Obamacare and to get reelected, "If you like your healthcare plan, you can keep it, PERIOD! Well, we all know that was a lie. Guess what else was a lie, keeping your doctor if you liked them and paying less. The latest misrepresentation coming to light has to do with individuals being able to keep their doctors. Obama stated, "If you like your doctor, you can keep your doctor." But of course that was another Obama lie.  Obamacare architect Zeke Emanuel said on Fox News Sunday as he was dodging Chis Wallace's questions to keeping one's doctor, "the president never said that you were going to have unlimited choice of any doctor in the country that you want to go to." Well, that was never the question.
It's not that simple. In order to participate in health-insurance exchanges, insurers needed to find a way to tamp down the high costs of premiums. As a result, many will narrow their networks, shrinking the range of doctors that are available to patients under their plan, experts say.

"Many people are going to find out that the second part of the promise — that if you like your doctor, you can keep your doctor — just wasn't true," says Gail Wilensky, who directed the federal Medicare and Medicaid programs under President George H.W. Bush. Factcheck.org labeled the promise "misleading," noting that while the law doesn't contain provisions designed to force people to pick new doctors, a switch may be inevitable for some. "The President simply can't make this promise to anyone," the site wrote.
Unbelievable, the gall of these people that they are now passing Obamacare off as a choice. The government is forcing people to buy an insurance that they say is okay or face a tax (penalty) and that is a choice? Individuals were perfectly fine with the coverage and doctors they had, but the government as now made it a choice that Americans must pay more to keep the very choice that they already had. ARE YOU KIDDING ME!!!
The host, Chris Wallace: "President Obama famously promised, if you like your doctor, you can keep your doctor. Doesn't that turn out to be just as false, just as misleading, as his promise about if you like your plan, you can keep your plan? Isn't it a fact, sir, that a number, most, in fact, of the Obamacare health plans that are being offered on the exchanges exclude a number of doctors and hospitals to lower costs?"

Zeke Emanuel: "The president never said you were going to have unlimited choice of any doctor in the country you want to go to."

Chris Wallace: "No. He asked a question. If you like your doctor, you can keep your doctor. Did he not say that, sir?"

Zeke Emanuel: "He didn't say you could have unlimited choice."

Chris Wallace: "It's a simple yes or no question. Did he say if you like your doctor, you can keep your doctor?"

Zeke Emanuel: "Yes. But look, if you want to pay more for an insurance company that covers your doctor, you can do that. This is a matter of choice. We know in all sorts of places you pay more for certain — for a wider range of choices or wider range of benefits.The issue isn't the selective networks. People keep saying, Oh, the problem is you're going to have a selective network–"

Chris Wallace: "Well, if you lose your doctor or lose your hospital–"

Zeke Emanuel: "Let me just say something," said Emanuel. "People are going to have a choice as to whether they want to pay a certain amount for a selective network or pay more for a broader network."

Chris Wallace: "Which will mean your premiums will probably go up."

Zeke Emanuel"They get that choice. That's a choice they always made."

Chris Wallace: "Which means your premium may go up over what you were paying so that, in other words –
Posted December 9, 2013 by

Scared Monkeys 2012 Elections

,

Abuse of Power

,

America - United States

,

Barack Obama

,

Campaigner in Chief

,

Chicago-Style Politics

,

cronyism

,

Democrats

,

Epic Fail

,

FOX NEWS

,

Fraud

,

Government

,

Gutter Politics

,

Healthcare

,

Healthcare Canceled

,

Healthcare.gov

,

Hypocrisy

,

Imperial President

,

Insurance Canceled

,

Liberals

,

Misleader

,

Misrepresentation

,

Obamacare

,

Obamanation

,

Obamatax

,

Personal Choice

,

Presidential Election

,

Progressives

,

Scandal

,

The Lying King

,

Transparency

,

We the People

,

WTF

,

You Can Keep Your Insurance

,

You Tube - VIDEO

|

2 comments
The BCS 2013 National Championship Game … The Tomahawk chop vs. War Eagle!
Tonight we had it confirmed what we all pretty much knew after yesterday's convincing win by Auburn over Missouri in the SEC Championship game and the predictable win by the Michigan State Spartans over the over-rated and fraud #2 rated Ohio State Buckeyes in the Big Ten Championship game … The Florida State Seminoles will play the #2 Auburn Tigers will play each other in the final BCS Championship Game in the Rose Bowl on January 6, 2014.
Auburn outscoring Missouri 59-42 in the SEC Championship Game and ran for an amazing 545 yards on route to their win. Then later that night, Sparty proved what many knew, except for the AP and USA Today pollsters, that the Ohio St. Buckeyes were an unproven joke and an over-rated football team that had literally played no body, in a weak Big Ten conference. Michigan State scored the first 17, gave up the next 24 and then scored the final 17, in a going away victory 34-24. The sad reality is, that if Ohio St. had actually come back and found a way to win this game ugly by 1 or 2 points, the pollsters would have most likely made them #2 because some how going undefeated against inferior teams and barely eking out wins against down teams in the Big Ten is more impressive than a team winning the championship of the best conference in the land and beating  the #1 two-time defending champion Alabama Crimson Tide, #5 Missouri, #7 Texas A&M, # 24 Ole Miss, #25 Georgia and had just one loss to the #6 LSU Tigers in Baton Rouge.
For Florida State it was a cake walk as predicted for the #1 Seminoles as they crushed Duke in the ACC Championship game, 45-7. The Seminoles have won this year by an insane average of 42 points per game. However, does that tell us about FSU, or more about the lack of talent that they played in a weak ACC?
After weeks of conjecture and debate about strength of schedule, the matchup for the VIZIO BCS National Championship turned out to be an obvious one.

No. 1 Florida State and No. 2 Auburn top the final BCS standings and will play for the national title Jan. 6 in Pasadena, Calif.

The regular season had set up the possibility for a controversial BCS title game with one-loss Auburn on the outside looking in at unbeaten but less-tested Florida State and Ohio State, but Michigan State took the Buckeyes out of the conversation by winning the Big Ten Championship Game on Saturday.

Meanwhile, Auburn moved up to the second spot in the standings by outscoring Missouri 59-42 in the SEC Championship Game.

Now the title game is set: Florida State, the nation's only undefeated team, will face 12-1 Auburn, champion of the conference that has won the past seven national championships.
In the end, there can be only one, and for all of the criticism and controversy created by the BCS … this year they got it right and the two best teams and the two hottest teams at year's end are playing for the crystal.
CLUSTERF*CK: The error rate for those enrolling in Obamacare on Healthcare.fail was so bad that CMS was forced to make the info public, of course in a Friday afternoon document dump of course.
Get a load of this America, after the Obama administration who promised us the most transparent presidency ever, refusing for weeks to tell us just how bad the extent of the back end problems of the Obamacare website truly were, provided on Friday afternoon  that 25% of Obamacare enrollments in October and November have been affected. This means that one in four of those that think they have enrolled in a plan, may have no insurance coverage on January 1, 2014. What a joke, these screw-ups actually want the people to think the new normal is a 10% error rate, as if that is a good thing?
Those technical bugs, separate from the troubles consumers had experienced accessing information on the website during the first two months, are posing a significant new problem for those who signed up and are expecting insurance coverage come Jan. 1.

One in four of those applications either did not get transferred to insurers, were transferred in duplicate form, or had major errors in information shared.

Insurers are supposed to receive the 834 Forms from healthcare.gov. The forms, meant to be read by computers, provide insurers with information on enrollees and what plan they have chosen. Without the information, insurers have no way of knowing who has signed up on the Obamacare exchanges and what coverage they need.

A spokesman for the Centers for Medicare and Medicaid Services on Friday suggested that the only way those who enrolled in October and November can be sure they will be covered in January is by paying their insurance bill and contacting their insurer to confirm their standing.

"I would certainly encourage any consumer that has a question of their insurance choice to contact the insurance company of their choice to get additional information," CMS spokeswoman Julie Bataille told reporters Friday.
Oh, but do not fret, the gang that could not shoot straight have fixed the problems. How do we know that? Because our truthful president Barack Obama told us. This is the governments version of fixing the problem, now only 10% of enrollments are being affected, 10%!!! Not knowing who the 25% or 10% are, this would mean that ever individual who enrolled would have to call and make sure that they had been properly enrolled. This would completely overwhelm a customer service call center as none are set up for this type of volume.
Bataille said CMS, along with the outside firm QSSI, is working furiously to fix the back-end problems, and has succeeded in reducing the number of erroneous 834 Form communications to insurers to 10 percent of all applications.

That error rate could still be affecting a significant amount of applications, especially considering that healthcare.gov is operating much more smoothly this week and has seen its traffic spike.
The PJ Tatler discusses the Obamacare enrollment rate as being unacceptable and are 100% correct. Folks, I do this stuff for a living and deal with similar projects,  insurance data and metrics. And I will go one better, not only is 25%, 10% or 1% not acceptable in private sector, it is also not with many government contracts. I have dealt with with many government metrics that were 100% and 99.5%. If I had ever developed a process that in turn did nothing but created 25% or 10% more rework, I would have been sent packing immediately.
A 25% error rate in processing transactions is completely unacceptable. Hell, a 1% error rate would not be tolerated at any private sector firm, claims of "private sector velocity" to the contrary notwithstanding.
Posted December 8, 2013 by

Scared Monkeys Barack Obama

,

Chicago-Style Politics

,

Conspiracy

,

Cover-Up

,

cronyism

,

Democrats

,

Epic Fail

,

Ethics

,

Fraud

,

Government

,

Healthcare

,

Healthcare Canceled

,

Healthcare.gov

,

HHS

,

Insurance Canceled

,

Kathleen Sebelius

,

Medicare-Medicaid

,

Misleader

,

Misrepresentation

,

Obamacare

,

Obamanation

,

The Lying King

,

Transparency

,

WTF

,

You Can Keep Your Insurance

|

2 comments
THE HYPOCRISY AND DOUBLE STANDARD OF THE LIBERAL ENVIRONMENTALISTS … DEATH PANELS FOR EAGLES.

Obama says OK to KILL Eagles for "Green Energy" … What say you Audubon Society,  PETA, Sierra Club, Greenpeace, NRDC, Earth First, and "Spotted Owl" Gore?
So not only does Obama pick winners and losers with regard to energy companies, he also picks who can kill and who can't. The shameful new rule  enacted by Obama's Interior Department makes it possible for green energy companies to slaughter Bald and Golden eagles without penalty for 30 years. UNREAL. Big Oil harms some water fowl and these people lose their minds and talk about the evils of oil. However, Big Green Wind kills eagles and other birds and that is perfectly acceptable. What a fraud these liberal groups are that claim to protect the Earth and the Eco-system. As long as so-called "green" energy kills the symbol of the United States, that bis perfectly ok, but of coal, oil, gas injures a worm … then that is a national tragedy. This president will do anything to pander to his liberal base and make it all political. I would ask Mr. President, how is this fair to the Eagles?
The Obama administration said Friday it will allow some companies to kill or injure bald and golden eagles for up to 30 years without penalty, an effort to spur development and investment in green energy.

The change, requested by the wind energy industry, will provide legal protection for the lifespan of wind farms and other projects for which companies obtain a permit and make efforts to avoid killing the birds.

An investigation by The Associated Press earlier this year documented the illegal killing of eagles around wind farms, the Obama administration's reluctance to prosecute such cases and its willingness to help keep the scope of the eagle deaths secret. The White House has championed wind power, a pollution-free energy intended to ease global warming, as a cornerstone of President Barack Obama's energy plan.
According to the Washington Times, wind energy facilities have killed at least 67 golden and bald eagles in the last five years, but the figure could be much higher, according to a new scientific study by government biologists. Hmm, so why doesn't Obama and his liberal environmentalists put the same type of restrictions of "killer" wind turbines that they do to the coal, gas and oil industry? How come wind farm companies do not have to build protective cages around the turbines like a common fan has to protect birds from flying into the blades? This administration certainly has no issue with costly expenses when it comes to regulating other forms of energy.
Just curious, why aren't wind farm companies regulated to put protective covers over their blades like a common fan?
More from Breitbart.com, It's okay to kill Eagles because Obama said so.
Wildlife conservationists are livid at the Obama administration's approval of a new rule that extends wind farms leases up to 30 years. On Friday, wildlife protection groups decried the new regulation as a "stunningly bad move" that gives wind power companies the ability to kill eagles and other birds for the next 30 years.

The Wildlife Society Bulletin approximates that 573,000 birds and 888,000 bats are killed by flying into wind turbines every year. National Audubon Society President David Yarnold expressed his anger over the Obama administration's new rule: "It's outrageous that the government is sanctioning the killing of America's symbol, the bald eagle."
UPDATE I: The only one who has stepped to the plate is the Audubon Society. Interior Dept. Rule Greenlights Eagle Slaughter at Wind Farms, Says Audubon CEO … New Rule Will Authorize 30-Year Permits for Killing America's National Bird.
Instead of balancing the need for conservation and renewable energy, Interior wrote the wind industry a blank check. It's outrageous that the government is sanctioning the killing of America's symbol, the Bald Eagle. Audubon will continue to look for reasonable, thoughtful partners to wean America off fossil fuels because that should be everyone's highest priority. We have no choice but to challenge this decision, and all options are on the table." (Statement from Audubon President and CEO David Yarnold)
UPDATE II: From Right Wing News … All this carnage just to provide a pittance, a miniscule amount of energy. But because it is deemed "green" it is okay to make Eagles blood red.
All to provide miniscule power while putting a blight on the landscape. Average delivered power is roughly 30-40% with very low power density (megawatts per square mile), since you need huge tracks of land/sea for the farm. Compare that to natural gas, which has an average delivered power in the upper 80?s, with an extremely high power density.
From page 193 of The Mad, Mad, Mad World Of Climatism via Right Wing News
Posted December 8, 2013 by

Scared Monkeys America - United States

,

Barack Obama

,

Business

,

Chicago-Style Politics

,

Community Agitator

,

Corruption

,

Crony Capitalism

,

cronyism

,

Deceased

,

Democrats

,

Divider in Chief

,

Double Standard

,

Drunk on Power

,

Energy

,

Epic Fail

,

Fracking

,

Government

,

Green Energy

,

Green Jobs

,

Gutter Politics

,

Hypocrisy

,

Liberals

,

Mass Murder

,

Misleader

,

Misrepresentation

,

Murder

,

Obamanation

,

Oil

,

Over-Regulation

,

Oversight

,

Politics

,

Progressives

,

Smear Campaign

,

Solar/Wind

,

Tyranny

,

United States

,

War on Coal

,

We the People

,

WTF

|

5 comments