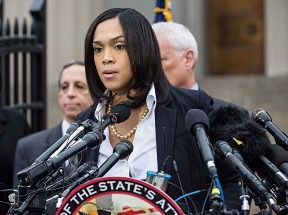 Daily Commentary – Monday, May 4, 2015
Download
A SHOOTING HAS TAKEN PLACE OUTSIDE THE TEXAS FREE SPEECH EVENT IN GARLAND, TX HELD BY PAMELA GELLER …
According to FOX News, two individuals were shot outside of the Curtis Culwell Center in Garland, TX where the Texas Free Speech Event was taking place. The center was put on lock-down following the shooting. The 'free speech" event (VIDEO) was a 'Muhammad Art and Cartoon Contest'. This was the same location that hosted a pro-Islam contest last month. Of course there were no gunman trying to kill people at that conference who disagreed with that one.
The First Annual Muhammad Art Exhibit and Contest will be hosted by the Curtis Caldwell Center.
Two individuals were shot dead by police outside of the event as it was reported, "two males drove up to the front of the building in a car," as the event was coming to an end. "Both males were armed and began shooting at a Garland … security officer. Garland Police officers engaged the gunmen, who were both shot and killed." It is probably not that much of a stretch that the two gunman that were killed were Islamists looking to quell free speech.
Shooting at Muhammad Cartoon Contest Garland, Texas: 2 Gunmen Killed, Officer Down
A Prophet Muhammad art exhibit and contest in Dallas is on lockdown Sunday after a reported shooting outside the building that left two suspects reportedly dead and one officer injured.

According to the Dallas Morning News, two men  pulled up in a vehicle and  then shot an officer outside the Curtis Culwell center Sunday evening. They were then fatally shot by police officers.

The officer's injuries are not believed to be life-threatening, the paper reported.

An officer dressed in SWAT gear took the stage toward the end of the event at the Curtis Culwell Center in Garland and told attendees, including an Associated Press reporter, that a shooting had occurred.

It wasn't immediately clear if the shooting was related to the event.

Garland Police Department spokesman Joe Harn declined to confirm the SWAT officer's statements and said he had no details.
UPDATE I: Bomb Squad is on the scene with mechanical robot investigating a suspicious vehicle.
8:11pm CT: Suspects' vehicle being checked for explosives. It is scheduled to be detonated.

8:20pm CT: Authorities tell CBS 11 that SWAT will escort 48 people at a time out of arena soon, but many are parked in a now secured area and cannot access cars.
UPDATE II: From The Gateway Pundit … "Shariah is Light" posted this at at 6:35 CENTRAL TIME and took credit for the attack.
UPDATE III: According to VIDEO below from Newsy, the identities of the shooters have not yet been released and it has not yet been determined whether the attack was was religiously motivated. I think it is safe to say that it was.
Gunmen Shot Outside 'Draw Muhammad' Event in Garland, Texas
UPDATE IV: The security officer, Bruce Joiner,  was released from the hospital after his wounds were treated.
The two men pulled up in a vehicle and shot a Garland ISD security officer. The men were fatally shot by Garland police, and their bodies remain on the street outside the events center.

The security officer, Bruce Joiner,  was released from the hospital after his wounds were treated.

No one was being allowed to leave the facility, where an art show centering on caricatures of Muhammad was being held. Nearby businesses, including a Walmart and Sam's Club, were evacuated.
UPDATE V: Follow more updates from Breitbart.com.
UPDATE, 11:09 PM: ISIS has reportedly claimed responsibility for the attack, according to the Rowlett/Sachse Scanner:

UPDATE ON THE POLICE INCIDENT:

Officers are advising the scene is NOT safe. It is believed that explosive(s) have been placed near the Curtis Culwell Center. FBI Bomb Squad, Garland Police, Garland SWAT, Rowlett Police, Rowlett SWAT, and Texas State Troopers are on scene.

There is a huge perimeter set. No one gets in and no one gets out.

ISIS is taking responsibility for this attack.

UPDATE, 10:59 PM: Attendees were just informed by police that the FBI would be coming to interview them all, prior to law enforcement letting them go.
UPDATE VI: Tonight at Police Press Conference … Garland Police said they are using robot to check suspects car for bombs. Also, they gave not moved the two dead bodies because of their proximity to the vehicle and they may have explosives on their bodies. The police were not going to put officers or medical examiners in harms way until all has been cleared.
The bodies of suspects lay dead next to vehicle as police continue to check for explosives.
Pic – Hat Tip Jim Hofts, Twitter
DR. BEN CARSON SAYS HE IS IN THE 2016 PRESIDENTIAL RACE …
We had all expected that Dr. Ben Carson would officially enter the presidential race next week in Detroit; however, he told local media today that he would run for the President of the United States. Carson shared his decision with WPEC-TV, the CBS affiliate in West Palm Beach, FL  in an exclusive interview on Sunday.
Carson, 63, will formally jump into the race at an event in Detroit, where he grew up.

His presidential campaign will mark Carson's first run for office, though he's been a Tea Party hero since 2013 following his blistering attack of Obamacare at the National Prayer Breakfast in front of President Obama.

While he enters the race as a long shot to capture the GOP nomination, he currently polls ahead of several more established Republican contenders in Iowa, site of the first caucus, including former Pennsylvania senator Rick Santorum, the winner there in 2012.
Click HERE or on PIC to watch VIDEO via CBS12
The Republican field of candidates continues to widen.

Retired neurosurgeon Dr. Ben Carson is expected to make a major announcement at an event Monday in his hometown of Detroit.

But in an exclusive interview Sunday, Dr. Carson tells our National Correspondent Jeff Barnd he is in the race for the White House in 2016.

"I'm willing to be part of the equation and therefore, I'm announcing my candidacy for President of the United States of America."

With that, Dr. Ben Carson is off and running. He rose from poverty in Detroit to the head of the pediatric neurosurgery at Johns Hopkins Hospital in Baltimore. He's now retired from medicine.

"Many people have suggested to me that I should run for president, even though I'm not a politician," Carson said.

Dr. Carson's political star rose at the National Prayer Breakfast two years ago when he admonished President Obama for several white house policies including Obamacare.

"I began to ask myself why are people clamoring for me to do this? I represented a lot of the same thoughts that they have," Dr. Carson says. "I'm not 100% sure 'politics as usual' is going to save us. I think we are in a severe problem … a problematic situation."
DON'T YOU LOVE IT WHEN PROGRESSIVE HYPOCRITES TELL YOU ABOUT YOUR SHARED SACRIFICE, BUT THEY DO JUST THE OPPOSITE …
Remember the cry from Warren Buffet in stop coddling of the super-rich?  George Soros, the "Godfather of the Left" and the world's 27th wealthiest person,  has according to Breitbart, allegedly used tax deferral to prevent paying any taxes on $13.3 billion profit. However, according to an Irish regulatory filing by Soros, he will soon be enjoying the shared sacrifice of paying a 50 percent tax that will wipe-out a quarter of his net worth. This means that he will finally be paying his "fair share" and participate in what progressives say we must do, participate in "shared sacrifice". Kind of makes you wonder why the IRS and their Hench-men harass the little people, but folks like Soros and his ilk walk scot-free.
Come on George, if its good for everyone else and you claim all must pay their fair share, how come you have tried to avoid paying yours?
No little people, I get to play by a different set of rules because they let me and I can
Congress closed a lucrative loophole in 2008 used by U.S. hedge fund managers to avoid paying income taxes for fees and profits. Congress gave these corporate elites until 2017 to pay accumulated taxes on all pre-2009 deferred income.

Warren Buffett in August 2011 called on the U.S. government to "stop coddling the super-rich." Buffett pointed out he pays less of his income in taxes than his secretary does. He added that the rich should pay higher taxes for the sake of "shared sacrifice," and suggested that most of his wealthy friends "wouldn't mind being told to pay more."

When the liberal website Salon launched the Patriotic Billionaire Challenge to ask the 400 richest Americans if they approved of "The Buffett Rule" to raise taxes, only Georges Soros and 6 of the other uber-wealthy responded positively.

But just before Congress had closed the "hedge fund loophole" in 2008, Soros transferred assets to Ireland—a country that was seen as a refuge from paying taxes under the new U.S. law. The recent Irish regulatory filings, according to Bloomberg show for the first time the "extent Soros's almost $30 billion fortune—he ranks 23rd on the Bloomberg Billionaires Index—came from finding ways to delay taxes and reinvesting the money in his fund."

As a New York-based money manager, Soros would be subject to a federal rate of 39.6 percent; combined state and city levies totaling 12 percent; and an additional 3.8 percent tax on investment income to pay for Obamacare, according to Andrew Needham, a tax partner at the law firm of Cravath, Swaine & Moore.
DIFFERENT RULES FOR THE LEFT UBER RICH:
When has the government and the IRS allowed "We the People" to wait 10 years to may back taxes owed?
George Soros, a self-made billionaire investor who has made calls in the past for higher taxes on wealthy Americans, may soon be getting his wish. According to Bloomberg, years of deferred income could leave him owing $6.7 billion in taxes.

It appears that Soros has put to use a loophole that has allowed him to defer taxes on fees paid by his clients and reinvest them in his fund. Irish regulatory filings reveal that the investor, through his firm Soros Fund Management, has amassed $13.3 billion using this mechanism.

How? In 2008, George W. Bush signed U.S. legislation closing a loophole that allowed hedge fund managers to set up parallel offshore funds as a way to defer taxes. The Congressional Joint Committee on Taxation estimated in 2008 that the new rules would generate roughly $25 billion in revenue, including $8 billion in 2017 — the deadline for managers to pay accumulated taxes.

Just before all of this took place, Soros incorporated a new company in Ireland called Quantum Endowment Ireland. His Quantum Endowment transferred delayed fees and certain other assets to the new company.

Quantum Endowment Ireland is subject to a 25% corporate tax, in theory; however, its status as an Irish Section 110 company allows it to issue profit participation note and pay out earnings as distributions to note holders. In other words, it hasn't had to pay much.
LET THE LOOTING AND BURNING BEGIN AGAIN …
Baltimore Mayor Stephanie Rawlings-Blake announced today, Sunday, May 2, 2015 that she was lifting the 6 day curfew imposed after riots ensued using the excuse of the death of a black man, Freddie Brown, who sustained a spinal injury while in police custody. Mayor Stephanie Rawlings-Blake has mishandled and botched the handling of this situation from the outset. Her naive and foolish agenda to have police stand down and not protect her city resulted in the lawlessness, rioting and mob violence that saw businesses looted, burned to the ground and police officers injured.
Twitter – Mayor Rawlings-Blake
Baltimore Mayor Stephanie Rawlings-Blake announced Sunday that she was lifting the six-day curfew imposed after riots ensued over the death of a black man who sustained a spinal injury while in police custody.

"My goal has always been to not have the curfew in place a single day longer than was necessary," she tweeted. "I believe we have reached that point today."

The announcement came a day after thousands gathered Saturday outside City Hall, where heavily armed police and National Guard were stationed, in a tense but celebratory demonstration. The 10 p.m. curfew remained in effect that night.

Tensions eased after the Friday announcement of charges against six police officers in Freddie Gray's death.
So this clueless and over her head Mayor thinks that mere charges against the police officers are going to quell the lawlessness, really? As it was, she waited too long to put a curfew in place as she allowed the thugs and punks to overrun the city as Mayor Stephanie Rawlings-Blake gave the police a stand down order. Over 200 businesses were lost and burned thanks to an idiot Mayor giving the rioters their space to destroy and let them loot because it was only property.
If this mayor actually thinks that Baltimore has been reunited, she is a fool. From all accounts and comments that we have heard from the protesters, the issues of Baltimore were present prior to the death of Freddie Gray and they are still present. The Mayor is just lipsticking a pig and trying to put a happy face on a bad situation that has existed for decades. There is no way the mob will be happy with charges against the police officers, they want scalps. Just curious, what happens when the police are found not guilty?
With all due respect the the politicians, both Democrat and Republican, you are going to need a lot more than prayer, peace and reflections to fix Baltimore. Your average person would not go near Baltimore because in order for you to claim it is safe, the National Guard is still present and hundreds of extra police have been called in. Also, there is still massive unemployment and a culture of dependency on government. Until that is addressed, nothing is really being done to remedy the situation.
16 year old Ashlyn Ciera McKitrick has been missing since April 19, 2015 in Spartanburg, South Carolina. Ashlyn hasn't been seen since April 19 when she was last seen by her mother at an apartment complex at 2479 Country Club Road in Spartanburg at about 8PM. McKitrick's mother stated that she had previously filed a missing person report for her daughter in 2012. The Spartanburg County Sheriff's deputies are asking for the public's help to find the runaway teenager.
16 Year Old Ashlyn Ciera McKitrick
Deputies said she is 5'2" and weighs about 101 pounds, with red, shoulder-length hair and green eyes.

McKitrick was last seen wearing blue jeans, a black hoodie and sandals, according to investigative reports.

Reports state that the teen is a student at Spartanburg High School and has not attended class since she disappeared.
If anyone has any information about the teen's disappearance, please call Investigator Jonathan Kent with the Special Victims Unit at 864-503-4604 or CrimeStoppers at 1-888-CRIME-SC. Tipsters can remain anonymous, and if their information leads to McKitrick's location, they will be eligible for a cash reward.
DO POLICE LIVES MATTER?
25 year old New York City police officer Brian Moore was shot in the face Saturday night in Queens, NY. The shooting occurred at about 6:15 PM when Moore and his partner, Officer Erik Jansen, approached a "person of interest" near the intersection of 212th Street and 104th Road in the Queens Village neighborhood.  According to reports, as Moore and Jansen, approached the individual in an unmarked car, the man adjusted his waist band and then took out a gun and started firing at the police officers, hitting Moore in the face. Neither officer had time to return fire as the gunman fled on foot. According to police sources, Officer Brian Moore was taken to Jamaica Hospital Medical Center and rushed into surgery where he was said to be in critical, but stable condition.
Where are the police riots to protest "Do Police Lives Matter"?
NYPD officer Brian Moore
A police officer was critically injured after being shot in the face Saturday night in Queens, according to reports.

NYPD Officer Brian Moore, 25, was rushed into surgery at Jamaica Hospital Medical Center, where he's in critical but stable condition, according to NBC New York.

NBC reported that Moore and his partner, Erik Jansen, were in an unmarked car, approaching a person of interest, when the man started adjusting his waist band. The man took out a gun and fired into the car, striking Moore, according to NBC.

The Daily News reported Moore was shot in the cheek and quoted a source as saying the bullet "came out the other side."

Moore, according to reports, was in a medically induced coma as of this morning.
UPDATE I: Shooting Suspect Arrested – Demetrius Blackwell.
Blackwell was arrested inside a house about 90 minutes after the early-evening shooting on a block he resided on near the crime scene, Bratton said. A weapon hasn't been recovered.

The police-involved shooting, the fifth in as many months in New York, initially evoked fears of the December ambush of two uniformed police officers killed while sitting in their patrol car in Brooklyn. In that case, the shooter had posted on Instagram that he was planning to assassinate two "pigs."

But Bratton said Saturday that a preliminary investigation indicates that Blackwell, 35, made no such postings but has an extensive criminal history, including an arrest for possession of a weapon.

"It was quite clear that they were police officers," he said.

The two officers, both with about four years on the job, were assigned to an anti-crime unit.

Before Blackwell was found, police flooded the normally quiet residential neighborhood where the shooting occurred. Teams of officers could be seen walking on roofs, searching house-by-house and peering into backyards and under cars with flashlights.
NYPD 78th Precinct – ?@NYPD78Pct
UPDATE II: Queens Shooting suspect is ex-con and cousin of former Giants player Kory Blackwell.
Blackwell, who occasionally stayed with relatives in the area, fled the scene after the shooting — but was captured 90 minutes later inside a neighbor's house.

"He jumped over the fence and put the gun in his pants," said a witness who asked to remain anonymous. "He ran down the street. The police came and we showed them where he ran."

A 19-year-old man who lives in the 212th Place home said the suspect showed up as if he didn't have a care in the world.

The teen didn't realize Blackwell was the suspect until cops rushed to the house, ordered out his family members and then led away the career criminal in cuffs.

"The way he was acting I didn't think he would do anything like that," the neighbor told the Daily News, declining to give his name. "I'm mad upset. If I knew, he wouldn't be in my house."

Officers were still scouring the scene early Sunday in search of the gun.

Blackwell has nine prior arrests — including two separate assaults on police officers, sources said. Once in custody he immediately "asked for his mom and a lawyer," a source said.
Milwaukee County Sheriff David Clarke calls the charges against the 6 Baltimore police officers in the death of Freddie by States Attorney Marilyn Mosby "a Miscarriage of Justice." Sheriff David Clarke called her a neophyte and stated that she did it for political reasons to appease the mob.
Click HERE or on pic to watch VIDEO
Milwaukee County Sheriff David Clarke (D) declared the charges brought against six police officers in the death of Freddie Gray "George Zimmerman and the Duke Lacrosse case all over again" and said "these cops are political prisoners," offered up as human sacrifices, thrown like red meat to an angry mob" on Friday's "Your World with Neil Cavuto" on the Fox News Channel.

Clarke said of the charges, "it's a miscarriage of justice. This neophyte prosecutor stood up there and made a political statement, Neil, and I say that because she's chanting or voicing some of the chants from this angry mob. Her job is to tune that out. She said, I hear the voices. She's not supposed to hear anything as she reviews this case that is not consistent with the rule of law and our system of justice. Look, I'm an experienced and a veteran homicide detective. I've had — I've participated in charging conferences. There is no way I have ever gotten a criminal charge within 24 hours after taking over all the reports and evidence to a prosecutor. A prosecutor who is thorough needs several days to sift through hundreds of pages of reports. They usually want to interview some of the witnesses themselves, in person, and they have to sift through all of the evidence, piece by piece, and they have to wait for some of the forensics evidence to conclude, to come back and that's why I say on a minimum, three to four days. She just got this case yesterday. This is political activism. She'll never prove this beyond a reasonable doubt, and I'm not going to silently stand by and watch my brother officers, offered up as human sacrifices, thrown like red meat to an angry mob, just to appease this angry mob." And that "she rushed this thing through."
Posted May 2, 2015 by

Scared Monkeys Arrest

,

Crime

,

Gutter Politics

,

Legal - Court Room - Trial

,

Mob Rule

,

Murder

,

Politics

,

Riot-Looting

,

Violence

,

You Tube - VIDEO

|

one comment
ARE YOU KIDDING ME … I HOPE THE STATUTE OF LIMITATIONS HAS RUN OUT BETWEEN MY KISS WITH HEIDI UNDER THE PIANO IN 3RD GRADE …
Has this country lost it's collective ever-loving mind? As reported at The Smoking Gun, the Florida police actually investigated a kiss, OMG on the lips, between two 7 year old elementary school classmates. Get this, the police were trying to determine whether the act amounted to "lewd and lascivious" behavior. Head shaking, simply head shaking. What happened to the country I grew up in when a Johnny kissed Susie was simply Johnny kissing Susie? The idea that anyone would think that two 7 year old's kissing was a "lewd and lascivious" act needs their heads and dirty minds examined.
Maybe the police would like to focus their efforts on investigations of lewd acts when an adult perpetrates it on a child or there is at least some kind of evil or criminal intent, not a simple kiss between children.
Florida police last week investigated whether a kiss exchanged by seven-year-old elementary students amounted to "lewd and lascivious" behavior, according to an incident report.

Responding to "allegations" that the children kissed "on the lips" during class last Tuesday, a Manatee County Sheriff's Office deputy was dispatched to the school to investigate, according to the report, which includes a charge description as "unnatural and lascivious."

The report, which contains redactions, does not indicate the source of the kissing "allegations."

Deputy April Culbreath reported speaking with a teacher who "witnessed the incident." Thereafter, Culbreath concluded that there was "no indication that there was anything sexual about this incident" and no evidence that Florida state law had been violated.
Sorry, but are you telling me that if it was two 11 or 12 year old's it would be considered "unnatural and lascivious."
YET ANOTHER REASON WHY I WOULD NEVER PAY FOR THIS FIGHT OE GIVE FLOYD MAYWEATHER A DIME OF MY MONEY …
Imagine that, boxing gets another black eye. Prior to the Mayeather-Pacquiao, three journalists, CNN's Rachel Nichols, ESPN/HBO's Michelle Beadle and USA Today writer Martin Rogers have all had their media credentials revoked from tonight's fight by the Mayweather promotion team. What do all three have in common? They have all been critical and at the forefront of reporting on the domestic violence past of Floyd Mayweather. What class. Mayweather has been convicted 5 times for domestic violence.
What is truly sad, is that Mayweather's history of abusing woman and history of domestic violence has not hurt the hype of this fight.
I so hope that Manny Pacquiao knocks Mayweather's block off.
Whether Floyd Mayweather or his promotion company is/was/isn't/wasn't banning journalists from covering Saturday's fight against Manny Pacquiao remains to be sorted out.

CNN's Rachel Nichols and ESPN's Michelle Beadle both said as much on Twitter on Saturday morning, only to have a Mayweather spokesperson dispute that and say both are credentialed and blaming the issue mostly to confusion. Beadle, for instance, never applied under ESPN and was part of a block from HBO, which is a business partner of Pacquiao's.

As with everything in boxing, things are tribal and confusing. We'll see what's the truth eventually. Personally, I'm taking whatever Rachel Nichols, in particular, says to the bank.

Also uncertain is the fate of USA Today writer Martin Rogers, whose credential situation has likewise been up in the air this week, although there were procedural and deadline issues with his request.

All three have covered or commented on Mayweather's lengthy history of domestic abuse allegations, including his two-month stint in the Clark County Detention Center in 2012. Rogers previously wrote for Yahoo Sports, where he, and the rest of the staff, wrote extensively about the issue.
Below is the Rachel Nichols interview with Floyd Mayweather on Domestic Violence
UPDATE I: Last minute back tracking by Mayweather promotions Team after negative press on media credentials being pulled.
Mayweather's people say it was a misunderstand. BS!
Kelly Swanson, a media relations spokesperson for the Mayweather camp, denied that Nichols and Beadle has lost their credentials.

Later Saturday, Beadle said via Twitter that she was told Friday she was not credentialed and left Las Vegas. She said HBO was able to get her credential approved late Friday night.

Swanson told USA Today: "I'll take it as a misunderstanding. But Rachel Nichols was never banned from the event. She's been credentialed the whole time."

She added: "We didn't even know until late afternoon who was going to be in the arena. CNN received one seat in the arena, and it was up to them to pick who could go in the arena. We could not make that selection. We let those producers decide who they wanted in that seat. She's always had a credential."
OTL Discussion: Floyd Mayweather's History of Domestic Violence
UPDATE II: Sadly Mayweather won the fight and fans gave this individual of less than marginal character millions.