Bieber acts like an arrogant, angry, little punk while being deposed by the attorneys for a photographer that claims Bieber's body guards beat him up
Daily Commentary – Wednesday, March 12, 2014
Download
A sign of things to come for the upcoming 2014 midterm elections … Republicans defeat Democrats in special election vote in Florida, a district that Obama was twice.
Republican David Jolly has defeated Democrat Alex Sink to win the special election in Florida's 13th district. Despite being outspent 4 to 1, despite being the lesser known candidate and despite being behind in polls ahead of the special election, Jolly defeated Sink 48.5% to 46.5%.  Libertarian Lucas Overby had 4.8%.  OUCH, that is going to leave a stinging mark on Democrats.  Is this a harbinger of things to come this Fall? Although the seat has been held by a popular Republican for years, Barack Obama carried the district in 2008 by 8.2% and in 2012 by 5.6% . This is a perfect example of a snap shot in time to see just how unpopular Obama has become and namely, Obamacare. Florida-13 is a swing district in a swing state that covers most of Pinellas County between Tampa Bay and the Gulf of Mexico, including parts of St. Petersburg.
Republican David Jolly narrowly defeated Democrat Alex Sink in the special election for Florida's 13th District on Tuesday in an unusually expensive race watched closely by both parties as the midterm election season kicks into high gear.

With 100 percent of precincts reporting, Jolly beat Sink, 48.5 percent to 46.6 percent, according to The Associated Press.

Both Democrats and the GOP plowed millions of dollars into the swing district race in hopes of an election year boost. The results appeared to vindicate the strategy of the GOP, which focused its attacks on linking Sink to Obamacare and managed to win with an untested candidate who had frustrated many in the national party.

Sink was "ultimately brought down because of her unwavering support for Obamacare, and that should be a loud warning for other Democrats running coast to coast," National Republican Congressional Committee Chairman Greg Walden said in a statement.
The folks on MSNBC's 'Morning Joe' had to admit that this is a devastating blow to Democrats and Democrat moral for the 2014 elections. Republicans in Washington thought that Jolly was a bad candidate. Doesn't that show how much the GOP establishment knows? This stinging defeat of a Democrat hand-picked, centrist candidate, who had previously run for Florida governor shows the rest of the Democrat politicians that they cannot run on the notion that Obamacare is good. One has to wonder whether Obama will be asked to campaign in any states or districts unless they are absolute sure races or a Democrat running unopposed.
As stated at the Tampa Bay Tribune, David Jolly's victory Tuesday in the U.S. House District 13 special election represents a clear repudiation of Obamacare.
Powerline weighs in on the impact of Florida 13′s special election, Dave Wasserman, the editor of the non-partisan Cook Political Report and certainly not a Republican operative, says "If Dems couldn't win an Obama congressional district with a solid candidate against a flawed R, expect a rough November."
Please do not confuse Dave Wasserman and Liberal Florida House Democrat election denier Debbie Wasserman-Schultz who said last night following the Democrat defeat, that the Democrat loss in special election shows GOP weakness. Really Debbie, you can say that with a straight face, eh? Next thing Debbie will be telling folks, if you like your helthcare plan, you can keep it.
"Republican special interest groups poured in millions to hold onto a Republican congressional district that they've comfortably held for nearly 60 years. Tonight, Republicans fell short of their normal margin in this district because the agenda they are offering voters has a singular focus – that a majority of voters oppose – repealing the Affordable Care Act that would return us to the same old broken health care system," Wasserman Schultz said in a DNC rapid response statement.
pic – screen shot from MSNBC Video above
Let the Democrat ostrich head in the sand spin begin and them shaking in their collection boots when the camera is off.
Posted March 12, 2014 by

Scared Monkeys 2014 Elections

,

Barack Obama

,

Congress

,

Democrats

,

Divider in Chief

,

Epic Fail

,

Healthcare

,

Healthcare.gov

,

House of Representatives

,

Misleader

,

Obamacare

,

Obamascare

,

Obamatax

,

Politics

,

Special Elections

,

Transparency

,

You Can Keep Your Insurance

,

You Tube - VIDEO

|

no comments
WHAT, CBS HAS A LIBERAL BIAS … SAY IT ISN'T SO!!!
CBS News investigative correspondent Sharyl Attkisson has resigned from CBS News after two decades at the network.  As reported at The Politico, Attkisson had grown frustrated with what she saw as the network's liberal bias, an outsize influence by the network's corporate partners and a lack of dedication to investigative reporting. What, you mean there is a liberal bias in the MSM and a lack of investigative journalism, really? Didn't she get the CBS memo that there was to be no investigative reporting on Barack Obama or Democrats that would go against MSM/Obama propaganda? Hmm, remember when her computer was hacked? But that was just a coincidence.
As Thomas Jefferson to Lafayette, 1823, "The only security of all is in a free press. The force of public opinion cannot be resisted when permitted freely to be expressed. The agitation it produces must be submitted to. It is necessary, to keep the waters pure."
 Sharyl Attkisson  – @SharylAttkisson
Attkisson, who has been with CBS News for two decades, had grown frustrated with what she saw as the network's liberal bias, an outsize influence by the network's corporate partners and a lack of dedication to investigative reporting, several sources said. She increasingly felt that her work was no longer supported and that it was a struggle to get her reporting on air.

At the same time, Attkisson's reporting on the Obama administration, which some staffers characterized as agenda-driven, had led network executives to doubt the impartiality of her reporting. She is currently at work on a book — tentatively titled "Stonewalled: One Reporter's Fight for Truth in Obama's Washington" — that addresses the challenges of reporting critically on the administration.

Feeling increasingly stymied and marginalized at the network, Attkisson began talking to CBS News President David Rhodes as early as last April about getting out of her contract. Those negotiations intensified in recent weeks, and her request was finally honored on Monday.
Newsbusters reminds us that Sharyl Attkisson kept the spotlight on Obama scandals like Benghazi and Fast and Furious. That must have endeared her to the liberal suits at CBS.
Sharyl Attkisson, whose coverage of the Fast and Furious gunrunning scandal won CBS Evening News an Edward R. Murrow Award in 2012, and also provided hard-hitting reporting on the September 2012 terrorist attacks on the U.S. facilities in Benghazi, Libya, announced her sudden departure from CBS on Monday afternoon in a post on Twitter: "I have resigned from CBS."
It is a shame that an accomplished investigative correspondent like Sharyl Attkisson would cited liberal bias at the network and an insufficient dedication to investigative journalism as a means as to why she would have to leave a network. The purpose of the media is to hold all accountable, no matter what political party they may lean toward. The PJ Tatler opines, but don't worry, Attkisson won't have a problem finding a job. Expect her reports to show up on Fox News eventually.
Posted March 11, 2014 by

Scared Monkeys Barack Obama

,

Benghazi-Gate

,

CBS

,

Democrat/Obama Propaganda

,

Double Standard

,

Fast & Furious

,

Liberals

,

Media Bias

,

Obamanation

,

Progressives

,

Scandal

|

one comment
Risky pattern of taking with other drugs leading to DUI's and worse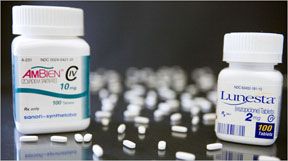 Daily Commentary – Tuesday, March 11, 2014 Download
2 year old Myra Lewis has been missing since Saturday, March 1, 2014. Myra Lewis was last seen at her parents' home on Mount Pilgrim Road in Camden, Mississippi.  As per WLBT, Ericka Lewis, the child's mother, said she last saw Myra when leaving to go to the grocery store. Myra and her sister were outside playing, and Ericka Lewis told them to go inside. The mother saw Myra walk back into the house with her sister, where the children's father was.  Myra Lewis has not been seen or heard from since.
Missing 2 Year Old Myra Lewis
The missing persons case is being treated as an abduction by the authorities and the FBI has has offered a $20,000 reward for the return of the missing toddler. Daniel McMullen, the FBI special agent in charge stated,  "We are confident that information will be uncovered which will lead to Myra's return, and we continue to solicit the public's assistance in locating this little girl."
Authorities hope she's still alive, and are offering a $20,000 reward for her return.

Myra Lewis was reported missing by her family on March 1 after playing with her sister outside their home in Camden, the FBI said.

She was last seen about 11 a.m. the same day wearing white or khaki pants, a turquoise sweater adorned with a bear, and pink tennis shoes. Myra is 37 inches tall and weighs 27 pounds.
UPDATE I: Madison County Sheriff Randy Tucker said he believes Myra is alive, but said the investigation has moved from a search to an investigation.
Tucker also held a news conference Sunday, which was attended by a large group of Myra's family.

"We feel confident that Myra's somewhere in the area," Tucker said.

Tucker said the investigation is still that of a missing child rather than an abduction, but Tucker said everyone who came in contact with Myra the day she went missing is a suspect — even Myra's mother, Erika Lewis.
Peter Lanza, the father of the Sandy Hook Elementary school shooter Adam Lanza, gave his first interview since the horrendous mass murder in Newton, CT. Peter Lanza was interviewed by the New Yorker and stated, "With hindsight, I know Adam would have killed me in a heartbeat, if he'd had the chance." Peter also had a motive behind the reason why his son shot his mother multiple times; "The reason he shot Nancy four times was one for each of us: one for Nancy; one for him; one for (his brother) Ryan; one for me." He would later say with regards to the mass killing of children and teachers at the school,"You can't get any more evil."
The father of the Sandy Hook Elementary School gunman Adam Lanza says he carries guilt about his son's violent rampage and then says something that probably comes as one of the worst thing they can ever say as a parent, Peter Lanza "wishes his son had never been born".  I bet there are families of 26 victims from Sandy Hook that would say the same.
CNN VIDEO – Image from Video (Click HERE to watch VIDEO)
The father of Sandy Hook Elementary School shooter Adam Lanza said his son would have killed him if he'd had the opportunity.

"With hindsight, I know Adam would have killed me in a heartbeat, if he'd had the chance," Peter Lanza told New Yorker magazine in an interview that appears in the March 17 issue.

It's the first time Peter Lanza has spoken publicly about his son.

"The reason he shot Nancy four times was one for each of us: one for Nancy; one for him; one for (his brother) Ryan; one for me," he said.
The New Yorker: The Reckoning – The father of the Sandy Hook killer searches for answers. by Andrew Solomon
Peter hadn't seen his son for two years at the time of the Sandy Hook killings, and, even with hindsight, he doesn't think that the catastrophe could have been predicted. But he constantly thinks about what he could have done differently and wishes he had pushed harder to see Adam. "Any variation on what I did and how my relationship was had to be good, because no outcome could be worse," he said. Another time, he said, "You can't get any more evil," and added, "How much do I beat up on myself about the fact that he's my son? A lot."

Depending on whom you ask, there were twenty-six, twenty-seven, or twenty-eight victims in Newtown. It's twenty-six if you count only those who were murdered at Sandy Hook Elementary School; twenty-seven if you include Nancy Lanza; twenty-eight if you judge Adam's suicide a loss. There are twenty-six stars on the local firehouse roof. On the anniversary of the shootings, President Obama referred to "six dedicated school workers and twenty beautiful children" who had been killed, and the governor of Connecticut asked churches to ring their bells twenty-six times. Some churches in Newtown had previously commemorated the victims by ringing twenty-eight times, but a popular narrative had taken hold in which Nancy—a gun enthusiast who had taught Adam to shoot—was an accessory to the crime, rather than its victim. Emily Miller, an editor at the Washington Times, wrote, "We can't blame lax gun-control laws, access to mental health treatment, prescription drugs or video games for Lanza's terrible killing spree. We can point to a mother who should have been more aware of how sick her son had become and forced treatment." (read the full story HERE)
Let us never forget the 20 precious angles that were killed that day and the six heroic adults who tried to protect them.
Posted March 10, 2014 by

Scared Monkeys Adam Lanza

,

Child Welfare

,

Crime

,

Deceased

,

Good & Evil

,

Mass Murder

,

Media

,

Mental Health

,

Murder

,

Sandy Hook Elementary School Massacre

,

You Tube - VIDEO

|

one comment
Rev. Jeremiah Wright's daughters chickens appear to have come home to roost …
Jeri Wright, the daughter of Rev. Jeremiah Wright, President Barack Obama's former controversial minister, was found guilty on Friday and convicted of money laundering. Jeri Wright was found guilty of 11 counts that included money laundering from a Chicago-based jobs program, 'We Are Our Brother's Keepers', lying to federal agents and lying to a grand jury.  As reported at Breitbart, Prosecutor Timothy Bass said Jeri Wright lied "over and over" and went on a "spending spree" that included traveling to Las Vegas, buying vehicles, and remodeling her basement with cash from the money laundering scheme. The jury took less than 2 hours to return the guilty verdict on all charges. Of course, she said following the verdict that she did nothing wrong and plans to appeal.
There was no comment from Rev. Wright as to whether the white people on the jury were liars.
The daughter of the Rev. Jeremiah Wright, President Barack Obama's former minister, was convicted by a federal jury Friday of laundering thousands of dollars from a $1.25 million state grant for a Chicago-based job-training program.

Jeri Wright said she would "definitely" appeal the verdict in U.S. District Court, which found her guilty of 11 counts that included money laundering, lying to federal agents and lying to a grand jury.
Daughter of Jeremiah Wright Convicted in Fraud Scheme.
The $1.25 million state grant was for a not-for-profit work and education program called We Are Our Brother's Keeper, owned by Regina Evans, former police chief of Country Club Hills, and her husband, Ronald Evans Jr. The couple has pleaded guilty to the fraud scheme.

Wright, a close friend of the couple, took as much as $11,000 from checks worth more than $30,000 that were supposed to be for work related to the grant, prosecutors said. About $20,000 was deposited back into accounts controlled by Regina and Ronald Evans.

The grant agreement was supposed to provide bricklaying and electrical pre-apprenticeship training and GED preparation at the Regal Theater, another entity owned by the couple. Little, if any, of the training provided in the grant agreement was ever completed, according to prosecutors.
There is so little news as to where Malaysia Airlines Flight MH370 is and what happened to the missing plane that has seemed to have all but disappeared.
However, one of the few pieces of information that came out early into the airliner investigation was the disturbing news that two individuals aboard the plane had boarded it with stolen passports. In a post-911 world, how is something so simple to check on happen? Interpol is now not only reviewing those individuals with the stolen passports, they are probing more suspect passports from individuals used to board the plane.
Authorities later confirmed the two men – Austrian Christian Kozel and Italian Luigi Maraldi – were not on the plane, and their passports had been stolen in Thailand within the last two years.

An Interpol spokeswoman said a check of all documents used to board the plane had revealed more "suspect passports" that were being further investigated.

She was unable to give further information on the number of documents or the country they related to.
ABC News 3 WEAR is now reporting that that Malaysia officials state, the identity of one of the two suspects has been confirmed. Malaysia's Inspector General of Police said, that the identity of one of the two suspects has been confirmed, "He is not a Malaysian, but I cannot divulge which country he is from yet."

ABC Entertainment News | ABC Business News
Two suspects on Malaysia Airlines Flight MH370 who used stolen passports had no record of entering Malaysia legally, officials say.

Malaysia's Inspector General of Police, Tan Sri Khalid Abu Bakar, said Monday that the identity of one of the two suspects has been confirmed.

"He is not a Malaysian, but I cannot divulge which country he is from yet," he said.

Two passengers managed to board the ill-fated aircraft using passports reported stolen in Thailand in recent years, booking their tickets at the same time. The passports belonged to Italian and Austrian residents.
Daily Commentary – Monday, March 10, 2014
Download
Joran Van der Sloot, you can run, but you can't hide … Peru has agreed to extradite Joran van der Sloot to the United States.
Joran Van der Sloot will be contradicted to the United States in 2038. Peru confirmed Sunday it will extradite Dutch convicted killer Joran Van der Sloot, serving a 28-year sentence here for murdering a young Peruvian woman, Stephany Flores, to the United States in 2038. Joran Van der Sloot murdered Stephany Flores five years to the day that he was also accused of killing Natalee Holloway in Aruba.  Van der Sloot, the prime suspect in the disappearance and death of Natalee Holloway, will be extradited to the United States, but only after he serves his sentence in Peru first. A federal grand jury in the United States indicted Van der Sloot on charges of extortion and wire fraud.
Joran Van Der Sloot será extraditado al cumplir su condena de 28 años.
Natalee Holloway (Left) – Joran Van der Sloot (center) – Stephany Flores (right)
That's how much time will pass before the prime suspect in the disappearance of American Natalee Holloway faces the American justice system.

Peru has agreed to extradite Joran van der Sloot to the United States, but only after he finishes serving a 28-year murder sentence, the Peruvian news agency Andina reported. The Peruvian court system sentenced him in 2012.

In the United States he's been indicted on federal charges of extortion and wire fraud. American authorities accuse him of extorting money from Holloway's mother by offering bogus information about her daughter's disappearance.
For more information, updates, read others comments and to provide your own, go to Scared Monkeys Forum: Natalee Holloway.
Posted March 10, 2014 by

Scared Monkeys Aruba

,

Beth Holloway

,

Crime

,

Deceased

,

Extortion

,

Fraud

,

Missing Persons

,

Murder

,

Natalee Holloway

,

Peru

,

Stephany Flores

,

United States

|

one comment