Sending TMZ the fake report that Jody Arias was suing Sheriff Joe Arpaio and Nancy Grace because she had acquired Hep C while in an Arizona jail. TMZ ran with the story.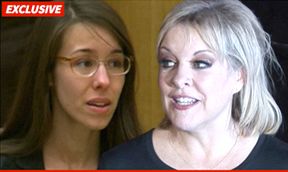 Daily Commentary – Wednesday, April 23, 2014
Download
Says that the Obama administrations claim that they have deported 2 million illegal immigrants is "smoke and mirrors"
Daily Commentary – Monday, March 24, 2014 Download
WAY TO GO JOE … MOVE OVER WEIGHT-WATCHERS, NUTRI-SYSTEM AND THE PALEO DIET … SAY HELLO  TO THE SHERIFF JOE DIET.

Add yet another reason why we love Maricopa County, Arizona Sheriff Joe Arpaio, desecrated the American flag and face the wrath of Joe. According to NBC News, Sheriff Joe Arpaio punished 38 inmates who desecrated the American flags recently put into their jail cells with a diet of "bread and water". It wasn't really bread, it was actually a baked loaf of ground-up fruits, vegetables, milk powder, dough and other ingredients and, though it fulfills nutritional requirements. Sounds yummy!!! You gotta love this guy, and with all due respect to NBC, Joe is not controversial, Joe is a patriot living in a screwed up PC world where some how those who commit crimes against the general public are supposed to be treated with the respect, that they cannot provide others. Sheriff Joe said,  "I run a patriotic jail system. This is not a First Amendment situation. When they tamper with the flag, they are tampering with government property."
Controversial Arizona Sheriff Joe Arpaio says 38 inmates have rebelled against his new policy of putting American flags in jail cells, desecrating the Stars and Stripes and earning them what he calls a diet of "bread and water."

The regimen actually is a baked loaf of ground-up fruits, vegetables, milk powder, dough and other ingredients and, though it fulfills nutritional requirements, is decidedly unappetizing.

Arpaio said that any inmate who damages a flag will be eating the so-called nutra-loaf — without utensils — for two weeks.

"I run a patriotic jail system," said Arpaio. "I am somewhat disappointed that 38 inmates recently desecrated the flags, tearing them up and writing on them and throwing them in the toilet."
Of course the ACLU will come up with some ridiculous rebuttal to this to hoe the criminals civil right were violated.
Arizona Governor Steven Seagal?
Steven Seagal, the actor and martial arts expert says he is considering a run to be the governor of Arizona. Seagal said in an interview with ABC15 that the number one problem facing America today is open border. The 61 year old actor stated that because of the US open borders "any type of terrorism could come, and does come".  Seagal had a pretty much common sense and factual approach on his views of borders amnesty and the need to secure our borders. Seagal goes on to discuss his association with Maricopa County Sheriff Joe Arpaio and that when they arrest someone who commits a crime, they do not care whether they are Mexican, Irish, French, German or Chinese.
Seagal says he's had discussions with Maricopa County Sheriff Joe Arpaio about the prospective bid, but has other priorities to consider.

The 61-year-old Seagal made the comments while talking about his newly released reality series "Steven Seagal – Lawman: Maricopa County" (The Lost Episodes.)

According to Seagal, the number one problem facing the U.S. is its open borders.
He told ABC that the country's leading problem today is open borders, 'I don't think our biggest problem is Islamist terrorism in America. Oh I don't think that's it at all,' he said. 'The biggest problem is open borders. I think that across these borders, any type of terrorism can occur.'

He believes that open borders are, ' a tremendous oversight by the current administration.'

He quoted Reagan who said, 'If you don't have security on your borders you don't have a country.'

One other issue Seagal would address is that of amnesty.

'You have to be very careful with blanket pardons,' he said.If you're gonna pardon people you should do a background on them to make sure they're safe for society.'

Seagal also told ABC that all he and Arpaio care about on their tv show is 'whether or not you're a criminal.'

He says that he and the tough sheriff do not discriminate based on race or nationality.
Posted January 5, 2014 by

Scared Monkeys America - United States

,

Amnesty

,

Celebrity

,

Crime

,

Governors

,

Home Land Security

,

Illegal Immigration

,

Law Enforcement

,

Mexican Border Security

,

Mexico

,

Radical Islam

,

Restoring America

,

Sheriff Joe Arpaio

,

Terrorism

,

United States

,

US National Security

,

War on Terror

,

We the People

,

You Tube - VIDEO

|

no comments
Why we love Sheriff Joe Arpaio …
Recall efforts in Arizona fail miserably against Maricopa County Sheriff Joe Arpaio. Recall efforts fell short of the 350,000 "valid voter" signatures required to force a recall election. Sheriff Joe Arpaio might be one of the few in the United States who actually enforces the laws of our great country, all of the laws, not just the ones that the feds want him to enforce. Respect Arizona said it believes "our children deserve a sheriff that respects families, respects immigrants and respects Latinos." Sheriff Joe respects Latino's, ones who are in the US legally. Sherrif Joe just won reelection last November and the sore losers could not respect the will of the voters. Arpaio won rrelection 50.6% to 44.6% and still those who do not like that he enforces laws against illegal immigrants cannot accept the United States voting process.
Despite a recent court ruling that the department run by Maricopa County's top cop used racial profiling in his quest to crack down on illegal immigration, a recall effort against Sheriff Joe Arpaio has failed.

On Thursday, members of Respect Arizona and Citizens for a Better Arizona – who launched the recall effort against Arpaio — failed to gather the necessary 335,000 valid voter signatures by the 5 p.m. deadline. The aim was to force a recall election.

Activists behind the recall effort would not say how many signatures they were short. Randy Parraz, president of Citizens for Better Arizona, only said the two groups had collected close to 300,000 signatures.

Arpaio, reelected in November, blasted the group in a prepared statement.
In support of Arpaio, whose backers are as passionate as his enemies, a group called Citizens to Protect Fair Election Results was formed.
The group's attorney Larry Klayman, founder of Judicial Watch and Freedom Watch, said "dangerous, subversive-like activities of Respect Arizona have the potential to launch this county and possibly the entire state in what can only be called an 'Electoral Civil War' that could cost the citizens of Arizona millions of taxpayer dollars."

Klayman charged the allegations against Arpaio are "not only false on their face, but, in addition, also fraudulent since Respect Arizona obviously does not represent the majority of voters of Maricopa County, Arizona, who just re-elected Sheriff Arpaio a few months ago."
Just another reason why we love Sheriff Joe Arpaio …
In the wake of the Sandy Hill Elementary School mass murder shooting in Newtown, CT, Maricopa County Sheriff Joe Arpaio plans to put armed volunteer posse members near schools. The volunteer posse will not be in the schools, but will instead patrol around the perimeters. Instead of politicizing the actions of a mad man in Connecticut and the death of 26 individuals at the Newtown school  Arpaio is more interested in protecting the children. ,  When asked what he thought the reaction would be to his plan, Sheriff Joe stated, "It doesn't matter what the reaction is. My main objective is to protect the public and do what we can to detour any of the massacres that have been happening around the country."
Maricopa County Sheriff Joe Arpaio plans to start putting armed members of his volunteer posse near schools in the wake of the mass shooting in an elementary school in Newtown, Connecticut.

Arpaio doesn't plan to put posse members inside schools but will have them posted around the perimeters.

"Why not utilize the posse into patrolling schools in our areas?" Arpaio asks.

With what he thinks is no reason not to, he'll start this new idea within the next week.

The specific schools are not yet known but volunteers will be spread throughout Arpaio's jurisdiction and he has identified certain areas.

The posse members are qualified for the job, according to Arpaio.

"Our posses are well trained with over 100 hours of how to use weapons [and] they have authority under the elected sheriff," Arpaio said. "I feel they'll be a great asset to schools around our area."
CASE CLOSED!!!
What a shock, the Feds have closed the criminal probe against Arizona's Maricopa County Sheriff Joe Arpaio and no charges have been filed. It's not like this probe was politically motivated in the first place. Sheriff Joe has been vindicated and the Feds should be ashamed that the probe was ever started in the first place. Let's face it, had these folks had anything they could have gone forward with against Arpaio they would have. In the end … THEY HAD BUTKIS!
Visit NBCNews.com for breaking news, world news, and news about the economy
The federal government has closed a criminal probe of alleged financial misconduct by Arizona lawman Joe Arpaio, who styles himself as "America's toughest sheriff," and no charges will be filed, the U.S. Attorney's Office said on Friday.

A separate federal investigation relating to allegations of civil rights abuses by Arpaio's office is continuing.

The announcement on Friday marked the end of an investigation that began in November 2010 at the behest of the Maricopa County Board of Supervisors to examine alleged financial improprieties by the county sheriff and his deputies.

A federal criminal inquiry into several of those matters was concluded last summer with the U.S. Attorney's Office in Arizona declining to initiate criminal charges.

Maricopa County authorities were informed on Friday that federal prosecutors had likewise declined to bring charges in connection with allegations that the sheriff's office had misused county credit cards or misspent money from jail facilities excise taxes.
Sheriff Joe Arpaio  says "Obama's Birth Record 'Definitely Fraudulent." 
Its the issue that wont go away and probably made worse by President Obama's lack of transparency in balking at handing over his long form birth certificate. This from the individual who is demanding Romney's tax returns. Of course this also from the president who also refuses to release his college transcript. We know so little about Barack Obama, mainly because the MSM was derelict in their duty of vetting this man in 2008 because of their incestuous relationship and their obvious liberal bias to get Obama elected at all cost.
Members of Maricopa County Sheriff Joe Arpaio's posse said in March that there was probable cause that Obama's long-form birth certificate released by the White House in April 2011 was a computer-generated forgery.

Now, Arpaio says investigators are positive it's fraudulent.

Mike Zullo, the posse's chief investigator, said numeric codes on certain parts of the birth certificate indicate that those parts weren't filled out, yet those sections asking for the race of Obama's father and his field of work or study were completed.
More from World Net Daily.
Check out the American Thinking with an interesting analysis of the birth certificate, a must read.
Of course I think there is enough to go after Barack Obama on his mishandling of the economy and his efforts to change America for the worse. Although I will say this and it does not just pertain to Obama but every individual who runs for the presidency, there best be a better vetting system than we presently have than just taking someone's word for it. I think I had a harder time being vetted to take part in a company that had government contracts as opposed to a birth certificate with of a person born in Hawaii with a Connectict social security number. I do not want to hear about a transposed number or clerical error as I had this occur as well and had to prove what my correct SS number was thru e-Verify.
Obama's war on the States …
Yesterday, Sheriff Joe Apraio was on Fox News with Neil Cavuto discussing the Court's ruling as to the Arizona illegal immigration laws. Arizona Sheriff Joe Apraio said that there seems to be a war on Arizona over this illegal immigration problem. Apraio also went on to say, "I'm Not Stopping Anything".
VIDEO Hat Tip – Real Clear Politics
"I'm not stopping anything. I'm going to continue to enforce those state laws regardless of what the federal government is trying to put pressure on me to satisfy all these activists, which by the way are in front of my building right now."

"Three and half years they've been in front of my building. So, I'm not going to bend to the federal government, especially when we still have state laws to enforce."
Let's just take a moment to remember the Presidential oath of Office that Barack Hussin Obama took. I guess we know know what Obama's best ability is of defending the Constitution.
ROBERTS: Are you prepared to take the oath, Senator?
OBAMA: I am.
ROBERTS: I, Barack Hussein Obama…
OBAMA: I, Barack…
ROBERTS: … do solemnly swear…
OBAMA: I, Barack Hussein Obama, do solemnly swear…
ROBERTS: … that I will execute the office of president to the United States faithfully…
OBAMA: … that I will execute…
ROBERTS: … faithfully the office of president of the United States…
OBAMA: … the office of president of the United States faithfully…
ROBERTS: … and will to the best of my ability…
OBAMA: … and will to the best of my ability…
ROBERTS: … preserve, protect and defend the Constitution of the United States.
OBAMA: … preserve, protect and defend the Constitution of the United States.
ROBERTS: So help you God?
OBAMA: So help me God.
Posted June 26, 2012 by

Scared Monkeys Barack Obama

,

Crime

,

Home Land Security

,

Illegal Immigration

,

Law Enforcement

,

Mexican Border Security

,

Mexico

,

Obamanation

,

Sheriff Joe Arpaio

,

US National Security

,

You Tube - VIDEO

|

5 comments
Unbelievable ... the Obama Department of Justice and Eric Holder are out of control and have politicized the Justice Department like no other administration. The Justice Department is accusing sheriff Joe Arpaio and his office using "unconstitutional and unlawful actions" in their handling of Hispanics. Believe it or not, the feds want to put one of their lackeys in place to monitor Arpio's actions. If anything 'We the People" need monitors to look over the shoulder of Barack Obama and Eric Holder on a daily basis.
The Justice Department, which first targeted Sheriff Joe Arpaio four years ago in his suspected mishandling of illegal immigrants arrested in the Phoenix area, filed a civil lawsuit in federal court Thursday accusing the sheriff and his office using "unconstitutional and unlawful actions" in their handling of Hispanics.

The complaint alleges that the Maricopa County Sheriff's Office (MCSO) and Sheriff Arpaio, the nation's so-called toughest sheriff, engaged in and continue to engage in a pattern or practice of.
As stated at the Gateway Pundit, "the Obama Administration actually accused Arpaio of blatant disregard of the US Constitution." This coming from the people who have brought us "Obamacare".
Arpaio reacts to U.S. DOJ lawsuit: MyFoxPHOENIX.com
Sheriff Joe Arpaio reacts to U.S. DOJ lawsuit.
An angry Sheriff Joe said the feds just want to take over his office and have no evidence.

"They do not care how long it will be, what it costs, just that they are taking on the sheriff, taking care of local activists and taking me to court," said Sheriff Arpaio.

The sheriff says he could accept an auditor to review what he does, but not a monitor to force changes.

"Monitors are not something to fear, they are something to embrace when you have problems. But if you don't acknowledge the problem then it is hard to embrace the need for reform," said Perez.
This Obama-Holder Justice Department is out of control. Where was Holder and the Justice Department when it came to prosecuation the New Black Panther Party and voter intimidation?  They need to go and go now.