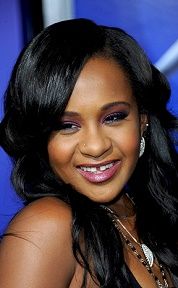 Daily Commentary – Monday, February 2, 2015
Download
Hmm, sounds very hauntingly familiar …
Bobbi Kristina Brown, the daughter of the late Whitney Houston and singer Bobby Brown, was found at her home in the tub full of water unresponsive in Roswell, Georgia. The 21 year old Brown was found by her husband, Nick Gordan, and a friend in the home in the Ellard subdivision in Roswell.  WSB-TV in Atlanta is reporting that Brown's husband and a friend started CPR until the police took over life-saving measures until rescue crews arrived. The 21 year old Bobbi Kristina Brown was taken to North Fulton Hospital. The incident remains under investigation by the police.
Bobbi Kristina Brown, the daughter of singers Whitney Houston and Bobby Brown, was found unresponsive today in a home in Roswell, Georgia, police say.

Brown's husband, Nick Gordon, and a friend found her in a tub in the home in the Ellard subdivision and started CPR, police said.

When Roswell police officers arrived at 10:25 a.m., she was still unresponsive and they took over life-saving measures until rescue personnel arrived.
This incident comes less than two weeks before the third anniversary of Whitney Houston's death. Whitney Houston, Bobbi Kristina Brown's mother, was found unresponsive in a tub and died nearly three years ago in California.
Whitney Houston's daughter found unresponsive in a tub.
Brown "was not breathing" when her husband and a friend found her around 10:25 a.m. at a home in a Roswell subdivision, police spokeswoman Lisa Holland said.

"They called 911, started CPR on her, and police arrived first," the spokeswoman added. "We took over the lifesaving measures until the fire/rescue and an ambulance arrived."

Brown was then transported to Roswell's North Fulton Hospital, where she was breathing, according to Holland.
UPDATE I: CNN – Police Say, Whitney Houston's daughter 'still alive and breathing' in hospital.
UPDATE II: Whitney Houston's Daughter Placed in Medically Induced Coma.
Whitney Houston and Bobby Brown's daughter, Bobbi Kristina Brown, was reportedly placed in a medically induced coma due to swelling of the brain after being found unconscious in a bathtub in her home in Roswell, Ga. on Saturday morning.

The 21-year-old was rushed to the hospital, where doctors stabilized her breathing. She was in the intensive care unit at North Fulton Hospital before being induced.
UPDATE III: Family say her condition 'doesn't look good' and describe how she's been 'fighting demons'.
The odds of recovery look grim for Bobbi Kristina Brown, one day after the daughter of music legends Whitney Houston and Bobby Brown was found unconscious face down in a bathtub by her husband.

The 21-year-old was last reported in stable condition in a medical induced coma, but sources close to the family told TMZ that her brain function has 'significantly diminished'.

'It doesn't look good,' another source told Entertainment Tonight.

That same source revealed to the TV show that it's 'no coincidence' that Bobbi Kristina was found in such tragically similar circumstances as her mother, who was died in a bathtub from an 'accidental' drug overdose almost exactly three years ago. Since then Bobbi Kristina's troubles have been 'a lot deeper than everyone can see'.

'We don't think Bobbi Kristina is going to pull through,' a source told Hollywood Life.
It has to be the worst kept secret with regards to the death of singer Whitney Houston … according to LA County Coroner Craig Harvey, cocaine did play a role in her death and accidental drowning in the bath tub. Imagine that, who saw that coming? Sadly, we can only add Whitney Houston's name to a long list of celebrity deaths as a result of drug addition and abuse.
Singer Whitney Houston's use of cocaine "exacerbated her heart condition" and played a role in her  accidental drowning in the bathtub of a Beverly Hills hotel suite, Los Angeles County Chief Coroner Craig Harvey said.

The long-awaited autopsy results were released Thursday after weeks of intense speculation over how the 48-year-old pop star died. It marks another high-profile Hollywood death connected to drug use, coming less than three years after Michael Jackson died suddenly at his Holmby Hills mansion. Jackson's death resulted from intoxication involving a powerful sedative, and his doctor was later convicted of involuntary manslaughter.
Adults do not have accidental drowning deaths in bath tubs, such tragic events are usually reserved to children who cannot help themselves. However, if one's heart gives out or they are so wasted on drugs that they do not even realize they have passed out and drown, that is just simply pathetic. But the question remains, how did she die … we know drugs played a roll, but …
Houston was found submerged in the bathtub of her hotel room on the afternon of Feb. 11 by an assistant. Beverly Hills Fire Department paramedics performed CPR on the singer for about 20 minutes before pronouncing her dead..