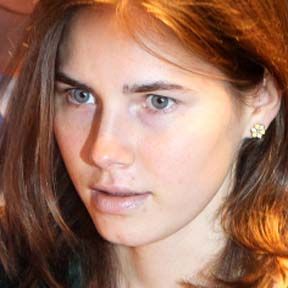 Daily Commentary – Wednesday, March 27, 2013
Download
Breaking News out of Italy … Italy's Highest Court has overturned the Amanda Knox Murder Acquittal.
Italy's highest court has overturned the Amanda Knox murder acquittal of her British roommate Meredith Kercher and has ordered a retrial. After six hours of appeals deliberations yesterday, this morning the Court of Cassation in Rome ruled that an appeals court in Florence must re-hear the case against the American Amanda Know and her Italian ex-boyfriend Raffaele Sollecito. It is uncertain as to what the court considered appealable in their decision. The exact issues that have to be reconsidered won't be known until the court releases its full ruling within 90 days.
Italy's highest court has ruled that Amanda Knox should be retried over the 2007 killing of her British flatmate Meredith Kercher  in Perugia.

Knox, 25, and her ex-boyfriend Raffaele Sollecito, 29, spent four years in jail, but were freed on appeal in 2011 largely on the grounds DNA evidence was flawed.

On hearing the news today Knox admitted it was 'painful' to receive the decision, but said she was 'confident in the truth.'
 Statement from Amanda Knox following the ruling:
"It was painful to receive the news that the Italian Supreme Court decided to send my case back for revision when the prosecution's theory of my involvement in Meredith's murder has been repeatedly revealed to be completely unfounded and unfair," the statement said.

Knox said the matter must now be examined by "an objective investigation and a capable prosecution."

"No matter what happens, my family and I will face this continuing legal battle as we always have, confident in the truth and with our heads held high in the face of wrongful accusations and unreasonable adversity." 
It is unimaginable that Knox would return to Italy for the trial. There is nothing that would compel her to do so and no attorney worth their salt would recommend it after the roller-coaster legal ride of this murder case. There is much public pressure in Italy for a guilty verdict. Amanda Knox could be tried in absentia. What makes all this even more bizarre is that Amanda Knox's book is scheduled to be released in the very new future.
Amanda Knox and her Italian boyfriend were originally found guilty in 2009 of sexual assault and murder of the British student Meredith Kercher in 2007. They were sentenced to 26 and 25 years respectively. An Ivory Coast man, Rudy Guede, was convicted of the slaying in a separate proceeding and is serving a 16 year sentence. However, they were then acquitted in a retrial in 2011 on the grounds that the DNA evidence produced at the first trial was flawed. Prosecution lawyers then appealed to the Court of Cassation to overturn the 2011 verdict on procedural grounds. Now we find ourselves at present day.
Will Amanda Knox finally be considered free of murder charges?
Amanda Knox awaits the next step in the judicial process to see whether she will be retried  following her acquittal of the murder in the death of 21 year old British student Meredith Kercher.  Prosecutors are asking the Italian high court to throw out the acquittals of American Knox and her Italian ex-boyfriend Raffaele Sollecito. Knox and Sollecito were initially arrested in 2007, then convicted and given prison sentences: 26 years for Knox, 25 for Sollecito. However,  in 2011 the appeals court acquitted them, criticizing the prosecutors case  in the first trial.  The proceedings today are the second and final level of appeal, prosecutors are now seeking to overturn the acquittals, while defense attorneys say they should stand. If the acquittal stands, the case is over. If it is reversed, the saga continues …
Amanda Knox was "very anxious" as Italy's top criminal court heard arguments Monday from prosecutors appealing her acquittal in the murder of her roommate, her lawyer said.

"She's carefully paying attention to what will come out," attorney Luciano Ghirga said as he arrived at Italy's Court of Cassation. "This is a fundamental stage. The trial is very complex."

Prosecutors are asking the high court to throw out the acquittals of American Knox and her Italian ex-boyfriend in the murder of 21-year-old British student Meredith Kercher, and order a new trial.
A verdict could come later today.
LISTEN TO THE DANA PRETZER SHOW ON SCARED MONKEYS RADIO
Dana welcomes special guests:
The Dana Pretzer Show – Wednesday, October 12, 2011: Download
Daily Commentary – Wednesday, October 12, 2011: Download
American student Amanda Knox made a tearful plea for acquittal today in an Italian court in the murder of her British roommate. Fighting back the tear, Amanda Knox made her final pleas of innocence  to  influence the appeals panel. The appeals verdict is expected later today, Monday evening.
American student Amanda Knox made a tearful plea on Monday to be acquitted of murdering her British roommate during a brutal erotic game, saying she was paying with her life for a crime she did not commit.

"I am the same person I was four years ago," said Knox, visibly shaking and fighting to hold back tears. "I am not what they say I am," she said, seeking to rebut prosecution suggestions that she was a manipulative, sex-mad "she-devil."

"I lost a friend, in the most brutal and inexplicable way possible. My absolute faith in the police authorities was betrayed, I've had to face absolutely unfair … and baseless accusations. I am paying with my life for things I did not commit."
Stay tune later for updates on the verdict …
UPDATE I: Its official … Amanda Knox freed by Appeals Court Jury.
24 year old Amanda Knox is a free woman as she was acquitted by an appeals court jury today. American student Amanda Knox had been convicted by an Italian court for the 2007 murder of her roommate Meredith Kercher.  Knox collapsed in tears following ther verdict. Knox's ex-boyfriend Raffaele Sollecito was also acquitted of murder charges.
The jury had two options to acquit: determining there wasn't enough evidence to uphold the conviction or that the pair simply didn't commit the crime. The jury determined the latter, clearing Knox and Sollecito completely.

After briefly returning to prison for a formal discharge, Knox was seen being driven away in a convoy. Rocco Girlanda, an Italian lawmaker who is close to the Knox family, said she planned to leave Italy on Tuesday.

In court, the Kercher family looked on grimly as the verdict was read out by the judge after 11 hours of deliberations by the eight-member jury.