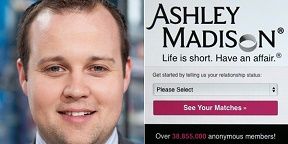 Daily Commentery – Monday, August 24, 2015
Download
Hillary Clinton's email defense is as I like to refer to … "Bovine Scatology".
It appears that others are calling BS on Hillary Clinton and her excuses with the email/private server scandal. Former State Department security officials are calling Hillary Clinton's email defense total bull $hit. Any secretary of state should have known better. It would appear that Hillary's excuses are wearing thin with ex-state department insiders. This scandal is far from a right-wing conspiracy witch hunt that Ms. Clinton would have every one believe. It just will not go away. Why, because it has merit and legs. For the first time I am actually believing that this might just sink her presidential run.
Former State Department security officials don't buy Hillary Clinton's latest alibi that she couldn't tell that government e-mails — which she improperly, if not illegally, kept for several years on an unsecured home server — contained top-secret information because they lacked official markings and weren't classified until later.

Such messages contain sensitive "keywords" distinguishing them from unclassified information, even if the material didn't bear a classified heading as she claims.

The secretary would have known better, the department ­officials say, because she was trained to understand the difference when she was "read in" on procedures to ID and handle classified information by diplomatic-security officials in 2009.

Clinton also went through a so-called "read-off" when she left ­office in 2013. In that debriefing, security officials reminded her of her duty to return all classified documents, including ones in which the classification status is "uncertain," which would have included the e-mails stored on her private server — which she only this month turned over to authorities. The read-off would have included her signing a nondisclosure agreement.
OK, IT'S OFFICIAL, JOSH DUGGAR IS JUST A DEGENERATE PERV …
Following the release of members data by hackers from the affair orientated web site, Ashley Madison, former reality TV star Josh Duggar admitted today that he had subscribed to the website and cheated on his wife. Really, you scumbag? If it wasn't bad enough that Josh Duggar skated on molesting his sisters when he was a teen and was never punished for it, now we find out the one time executive director of the Family Research Council, who stepped down in disgrace, was a paying member on the adulterous website Ashley Madison and cheated on his lovely wife. This goes beyond hypocrite, YOU ARE A POS SCUMBAG!!!
Former reality TV star Josh Duggar on Thursday admitted cheating on his wife after reports that he had subscribed to the Ashley Madison affair website, apologizing for being "the biggest hypocrite ever."

"While espousing faith and family values, I have been unfaithful to my wife," Duggar, 27, a former campaigner for family values who appeared on the TLC show "19 Kids and Counting," said in a statement posted on his family's website.

"The last few years, while publicly stating I was fighting against immorality in our country I was hiding my own personal failures," he added, calling himself the "biggest hypocrite ever."

The Discovery Communications-owned network last month cancelled "19 Kids," after disclosures in May that Duggar had sexually abused four of his sisters when he was a teenager, one of whom was under 10 years old at the time.

Duggar apologised in a statement, saying he "acted inexcusably," and resigned from his job at Christian lobbying group Family Research Council.

In an earlier version of Duggar's statement posted on the family's website and reported by People magazine and Buzzfeed, he said "I have secretly over the last several years been viewing pornography on the internet and this became a secret addiction and I became unfaithful to my wife."
Josh Duggar Spent $1000 on Ashley Madison Site?
People can ask for forgiveness and can be forgiven, however, there has to be remorse, true remorse, not the kind that one gets just because they are caught red handed with their hands in the cookie jar.
Posted August 20, 2015 by

Scared Monkeys Celebrity

,

cybersecurity

,

Duggars

,

Hacked/Hacking

,

Internet

,

Liars

,

Scandal

,

Sex Scandal

,

WTF

,

You Tube - VIDEO

|

one comment
WELL ISN'T THIS EMBARRASSING … 15,000 Government email accounts used to register accounts were hosted on government servers.
As reported at The Hill, 15,000 government emails were used to register accounts on the "want to have an affair on your spouse or significant other" website, Ashley Madison. According to reports, the 15,000 of the email addresses used to register accounts were hosted on government and military servers. The Department of Veterans Affairs is the largest, non-military federal user of Ashley Madison; however, also represented on the list includes emails that could be tied to multiple administration agencies, including the State Department and Department of Homeland Security, House, Senate and Obama White House. Hmm … isn't that interesting.  Ashley Madison, whose tagline is "Life is Short, Have an Affair," after the the hacking group called "Impact Team" might now be changing their motto to, hope you got screwed, because now you really are.
Well at least we know none of the .gov email accounts belong to Hillary, so she can avoid at least one scandal.
Thousands of clients using the affair-oriented Ashley Madison website listed email addresses registered to the White House, top federal agencies and military branches, a data dump by hackers revealed.

The detailed data, released Tuesday, will likely put Washington, D.C., on edge. The nation's capital reportedly has the highest rate of membership for the site of any city.

Indeed, more than 15,000 of the email addresses used to register accounts were hosted on government and military servers.

Buried in the list are emails that could be tied to multiple administration agencies, including the State Department and Department of Homeland Security, as well as several tied to both the House and Senate.  

For a month, hackers using the name "Impact Team" have been holding hostage the dating profiles of those who registered on the site. The group threatened to publicly out the potential adulterers if the site's owner, Avid Life Media, didn't take down Ashley Madison, which uses the tagline, "Life is short. Have an affair."

Security researchers said on Wednesday that they believe the data released following the hack at Ashley Madison is authentic.

"This dump appears to be legit," said David Kennedy, CEO of information security company TrustedSec, which monitors cyber attacks, in a blog post. "Very, very legit."
Notes on the Ashley-Madison dump, You can download the data here.
On Twitter, @t0x0 provided Salted Hash with a breakdown of these addresses. A brief example is below; the image contains a larger list of domains. A full list is available here.
Domain  Count
us.army.mil     6788
navy.mil        1665
usmc.mil        809
mail.mil        206
gimail.af.mil   127
va.gov  104
bop.gov 88
ky.gov  73
med.navy.mil    62
usarmy.mil      55
us.af.mil       54
usps.gov        52
uscg.mil        46
dhs.gov 45
whitehouse.gov  44
ssa.gov 42
usdoj.gov 11
irs.gov 6
UPDATE I: Family Values Activist Josh Duggar Had a Paid Ashley Madison Account.
Good grief, seriously? As if Josh didn't have enough issues with inappropriately touching his sisters as a teen. How this? According to The Daily Mail, Josh Duggar revealed as having 'paid almost $1,000 for multiple Ashley Madison accounts' as 37 million would-be love-cheats are named by hackers who stole Ashley Madison accounts.
But data released online in the wake of the hack on Ashley Madison's servers certainly seems to show otherwise. Someone using a credit card belonging to a Joshua J. Duggar, with a billing address that matches the home in Fayetteville, Arkansas owned by his grandmother Mary—a home that was consistently shown on their now-cancelled TV show, and in which Anna Duggar gave birth to her first child—paid a total of $986.76 for two different monthly Ashley Madison subscriptions from February of 2013 until May of 2015.

Family Values Activist Josh Duggar Had a Paid Ashley Madison Account

According to the data, Josh Duggar was paying Ashley Madison in order to find an extramarital partner for the following acts:

"Conventional Sex," Experimenting with Sex Toys," One-Night Stands," "Open to Experimentation," "Gentleness," "Good With Your Hands," Sensual Massage," "Extended Foreplay/Teasing," "Bubble Bath for 2," "Likes to Give Oral Sex," "Likes to Receive Oral Sex," "Someone I Can Teach," "Someone Who Can Teach Me," "Kissing," "Cuddling & Hugging," "Sharing Fantasies," "Sex Talk."
Posted August 20, 2015 by

Scared Monkeys cybersecurity

,

email

,

Government

,

Hacked/Hacking

,

Internet

,

Invassion of Privacy

,

IRS

,

Military

,

Scandal

,

Sex Scandal

,

Social Media

,

Social Security

,

State Department

,

WTF

|

2 comments
LOVE HIM OR HATE HIM … DONALD TRUMP IS SAYING WHAT MOST AMERICANS ARE THINKING AND ITS RESONATING …
Yesterday Donald Trump released a 15 second Instagram video that was both hard hitting and remarkable in many ways. First, in the age of new social media, this video that cost literally nothing to make and produce and reached many views as other campaigns spend thousands on highly produced TV ads. Second, Trump blistered both Barack Obama and Hillary Clinton as having fun and a grand old time juxtaposed to images of ISIS's Jihadi John cutting innocent individuals heads off and the Consulate burning in Benghazi where four Americans were killed, including Ambassador Stevens.
The message, "politicians are having fun on your dime as the world burns". This is so powerful and effective because that is exactly what many Americans believe, but have no platform to say it. Enter Donald Trump and his brash, over the top, take no prisons style. But the GOP establishment is worried about his tone. Most Americans say, screw the tone, we want results and we want politicians working for We the People, not taking advantage of the perks of their political office. Why does it seem that Barack Obama has played more golf since he has been president than Tiger Woods, Babba Watson and Jordan Spieth? Believe it or not it has been 219 times after he has continuously claimed he will not rest until every willing and and able American can find a job, not one single veteran falls into homelessness and until we build an economy that is ready for America's future. How's that working out for America? And of course with Hillary Clinton, what difference does anything make.
Posted August 14, 2015 by

Scared Monkeys 2016 Elections

,

Barack Obama

,

Beheading

,

Benghazi-Gate

,

Donald Trump

,

Donald Trump

,

Epic Fail

,

Hillary Clinton

,

Incompetence

,

ISIS

,

Islam/Muslims

,

Islamist

,

Islamofascist

,

Jihad

,

Libyan Consulate - Amb. Stevens

,

Misleader

,

Murder

,

Presidential Contenders

,

Radical Islam

,

Scandal

,

Social Media

,

Terrorism

,

US National Security

,

War on Terror

,

You Tube - VIDEO

|

4 comments
Forget Deflate-gate, what about HACK-GATE …
Forget about "Deflate-gate" or "Moneyball" welcome to HACK-BALL. The St. Louis cardinals find themselves in the cross-hairs of an FBI and Justice Department investigation into the allegations that they hacked into the databases of MLB's Houston Astros. This makes Deflategate, Spygate, etc pale in comparison. Why? Because the Feds are involved. This is going to be very interesting as to where this leads. So far no one in the Cardinal organization has been suspended or fired.
MLB needed a new scandal to deal with other than PED.
Front-office personnel for the St. Louis Cardinals, one of the most successful teams in baseball over the past two decades, are under investigation by the F.B.I. and Justice Department prosecutors, accused of hacking into an internal network of the Houston Astros to steal closely guarded information about players.

Investigators have uncovered evidence that Cardinals employees broke into a network of the Astros that housed special databases the team had built, law enforcement officials said. Internal discussions about trades, proprietary statistics and scouting reports were compromised, said the officials, who were not authorized to discuss a continuing investigation.

The officials did not say which employees were the focus of the investigation or whether the team's highest-ranking officials were aware of the hacking or authorized it. The investigation is being led by the F.B.I.'s Houston field office and has progressed to the point that subpoenas have been served on the Cardinals and Major League Baseball for electronic correspondence.

Law enforcement officials believe the hacking was executed by vengeful front-office employees for the Cardinals hoping to wreak havoc on the work of Jeff Luhnow, the Astros' general manager, who had been a successful and polarizing executive with the Cardinals until 2011.
TRY TELLING THE IRS THAT YOU ARE NOT RESPONDING TO THEM BECAUSE YOU ARE MAKING SURE YOU DON'T SEND THEM DUPLICATE DOCUMENTS …
The IRS has found 6,400 more Lois Lerner email, but they are not releasing as per court order because they are making sure none of the emails are duplicates and they don't want to waste anyone's time. LETS JUST CALL BULL$HIT RIGHT NOW. All the IRS has done with regards to the Lois Lerner emails and IRS scandal of targeting conservative non-profit organizations is stone wall and waste people's time. WHO ARE YOU KIDDING! I am sure Judicial Watch does not care whether there are duplicate, they will weed them out. The IRS needs to produce the emails, and produce them NOW!
The Internal Revenue Service found 6,400 more Lois Lerner emails — but they're not handing them over in court.

The IRS' latest excuses are nothing short of infuriating.

Department of Justice lawyers Geoffrey J. Klimas and Stephanie Sasarak, acting as counsel for the IRS, submitted a U.S. District Court filing June 12 in the case Judicial Watch v. Internal Revenue Service. The court filing, provided to The Daily Caller, claims the IRS received new Lerner emails from the Treasury Department's inspector general (TIGTA) but can't fork over the emails to Judicial Watch, a nonprofit group suing to get the emails. Why? Because the IRS is busy making sure that none of the emails are duplicates  – you know, so as not to waste anyone's time.

However, the inspector general already made sure that none of the emails were duplicates, so the IRS' latest excuse falls flat. Here are takeaways from the court filing.
This is just another example that this organization thinks they are above the law and answer to no one.
The Office of Personnel Management has been hacked and the records of 4 million past and current federal employees has had their records breached. US officials suspect China was behind the cyber attack. It is being called one of the largest thefts of government data in history. In the video below it is being reported that any federal employees who were victims of identity theft will be notified and will receive free credit monitoring. Free? Its not free, the America tax payers will be paying for that service because the federal government could not properly allocate monies to cyber security. It was just last month that we learned the IRS had been hacked.
U.S. officials suspect that hackers in China stole the personal records of as many as four million people in one of the most far-reaching breaches of government computers.

The Federal Bureau of Investigation is probing the breach, detected in April at the Office of Personnel Management. The agency essentially functions as the federal government's human resources department, managing background checks, pension payments and job training across dozens of federal agencies.

Investigators suspect that hackers based in China are responsible for the attack, though the probe is continuing, according to people familiar with the matter. On Thursday, several U.S. officials described the breach as among the largest known thefts of government data in history.

It isn't clear exactly what was stolen in the hack attack, but officials said the information can be used to facilitate identity theft or fraud. The Department of Homeland Security said it "concluded at the beginning of May" that the records had been taken.

At a Chinese Foreign Ministry briefing on Friday, ministry spokesman Hong Lei said, "Cyberattacks are anonymous, cross-border and hard to trace. If you keep using the words "maybe" or "perhaps" without making a thorough study, this is irresponsible and unscientific." He said China opposes all forms of cyberattacks. "We hope the U.S. side will shed its suspicions."
I hate to say it, maybe Hillary Clinton had the right idea by using a private server housed at her home to store her State Department government emails on as the cyber protections performed by the US government do not seem to work.
In this world nothing can be said to be certain, except death and taxes. Scratch that … IRS HACKED.
Reason number one why I would never use the IRS electronic filing system. The IRS is admitting that they were hacked and the E-thieves stole the tax information of over 100,000 taxpayers. According to reports, the hackers used the website app service called "Get Transcript"to gain access. The IRS states that the hackers used this app to download forms full of personal information between February and May of 2015.
It's only a matter of time before the IRS blames this on their budget that was cut.
Sophisticated criminals used an online service run by the IRS to access personal tax information from more than 100,000 taxpayers, part of an elaborate scheme to steal identities and claim fraudulent tax refunds, the IRS said Tuesday.

The thieves accessed a system called "Get Transcript," where taxpayers can get tax returns and other filings from previous years. In order to access the information, the thieves cleared a security screen that required knowledge about the taxpayer, including Social Security number, date of birth, tax filing status and street address, the IRS said.

"We're confident that these are not amateurs," said IRS Commissioner John Koskinen. "These actually are organized crime syndicates that not only we but everybody in the financial industry are dealing with."

Koskinen wouldn't say whether investigators believe the criminals are based overseas — or where they obtained enough personal information about the taxpayers to access their returns. The IRS has launched a criminal investigation. The agency's inspector general is also investigating.
REALLY, THE DEMOCRAT PARTY THINKS THAT MEMORIAL DAY IS ABOUT BARACK OBAMA EASTING ICE CREAM?
A note to the Democrat Party, it isn't always about Barack Obama, especially when it comes to the spirit and what Memorial Day is all about. For some reason the clowns at the Democrat Party posted in honor of Memorial Day a picture of Barack Obama easting ice cream. As reported at The Blaze, the photo of President Barack Obama downing an ice cream cone in St. Paul, Minnesota, last June was accompanied by the message, "Happy Memorial Day Weekend, everyone!" But for Liberals and Progressives eating ice cream best represents Memorial Day and is what the blood of so many fallen heroes who have sacrificed so much means.
Wow, America's finest men and women have sacrificed their lives for this great nation so that the United States of America can be free and we have a political party that makes the memory of our brave soldiers about one man and eating a frigging ice cream cone. I can't wait for the 4th of July of Obama eating hotdogs and Veterans Day with a pic of Obama throwing down a Slushie. What the hell is the matter with you people?
IDIOTS #THE DEMOCRATS!!!
Twitter – The Democrats @TheDemocrats
Others appear to be a miffed too like Jake Tapper of CNN, who stated on Twitter, "This is not what Memorial Day Weekend is About". However, Jake Tapper on Twitter is properly honoring the Day by remembering America's heroes. Many others on Twitter were not to happy.
Maybe the morons at the Democrat Party might want to take a field trip to Arlington National Cemetery and walk down every row and take a good look at the endless number of headstones of those that made the ultimate sacrifice for this country. Because Freedom is not free.