Joked that NYC restaurants are subject to harsher inspections than Iran in the nuclear deal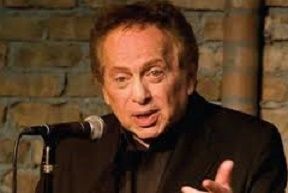 Daily Commentary – Tuesday, July 28, 2015
Download
Barack Obama has all but destroyed US relations with one of our greatest allies, Israel …
Israeli Prime Minister Benjamin Netanyahu responded yesterday to the Iran nuke deal brokered by the Obama administration calling it one of the darkest days in world history.  Netanyahu stated that the Iran nuke deal "is a bad mistake of historic proportions" and that it "will allow it to continue to pursue its agenda of aggression and terror in the region and in the world." So who knows better what Iran's intentions truly are, Barack Obama or Benjamin Netanyahu? The Israel prime minister went on to say that "Israel was not bound by this deal with Iran because Iran continues to seek our destruction" and that Israel "will always defend ourselves."
Israel and Saudi Arabia wasted no time blasting the nuclear accord with Iran, while many of the world's leaders — and some of Iran's immediate neighbors — expressed relief that a deal had been reached.

A fierce critic of the talks from the beginning, Israeli Prime Minister Benjamin Netanyahu immediately condemned the deal as details emerged Tuesday morning, telling reporters in Jerusalem that the agreement to curb Iran's nuclear programs in exchange for an eventual end to sanctions on Tehran was a "stunning historic mistake" under which Iran will get "a cash bonanza of hundreds of billions of dollars which will allow it to continue to pursue its agenda of aggression and terror in the region and in the world."

"Israel was not bound by this deal with Iran because Iran continues to seek our destruction," he said. "We will always defend ourselves."
How any American president could make a deal like this with state sponsored terrorism should be grounds for impeachment. Sorry Mr. President, no deal is better than a bad deal. This president has just inflcited Obamacare, nuke style, upon the Middle East and the world. Heaven help us.
Jerusalem Post: Netanyahu, If it weren't for Israel, Iran would've had nukes long ago.
Prime Minister Benjamin Netanyahu on Wednesday vowed that the nuclear agreement struck between the major world powers and Iran "is not the last word."

Speaking before the Knesset to honor the memory of Likud ideological forebear Ze'ev Jabotinsky, the premier said that it was Israel's vocal opposition to the Iran nuclear program that delayed Tehran's attainment of the bomb.

"We brought the Iranian issue to the attention of world public opinion," Netanyahu said. "If it wasn't for us, there would not have been a discussion about it."

"If it weren't for Israel's efforts, Iran would've gained possession of a nuclear weapon a long time ago," the prime minister said.
This deal was not about US national security or certainly not Israel security or stabilization in the Middle East, it was about the narcissist in Chief, Barack Obama, legacy. Of course I have no idea what he expects or wants his legacy to be, the destruction of the Middle East and terrorism raining down on the world?
Posted July 15, 2015 by

Scared Monkeys Barack Obama

,

Community Agitator

,

Divider in Chief

,

Epic Fail

,

Incompetence

,

Iran

,

Israel

,

Middle East

,

Misleader

,

Narcissist in Chief

,

PM Benjamin Netanyahu

,

Saudi Arabia

,

State Sponsored Terrorism

,

Terrorism

,

WTF

,

You Tube - VIDEO

|

2 comments
Netanyahu is re-elected and Ringo is inducted into the Rock and Roll Hall of Fame.
Daily Commentary – Friday, March 20, 2015
Download
THE INCREDIBLY SHRINKING PRESIDENT … JUST HOW SMALL, PETTY AND THIN SKINNED IS BARACK OBAMA.
One needs to look no further to witness the lack of class, the pettiness and the pathetic "smallish" behavior of President Barack Obama than to examine his behavior falling the victory by Israel Prime Minister Benjamin Netanyahu in yesterdays landslide election. Following Benjamin Netanyahu's huge win, Barack Obama has not called the Israel Prime Minister to congratulate him. Even for Obama, this is small. Really, this is how we treat an ally? But the incredibly shrinking Obama is throwing a temper tantrum because Netanyahu's big win means an Obama big and embarrassing loss. All of Obama's attempts to interfere in the Israel election and have Netanyahu ousted were for naught.
But this is the sad state of affairs that the United States sees itself in as a clueless and apathetic electorate have voted this little Napoleon into office, who is the most liberal ideologue, that America has ever had to endure. So I guess the transformation of America is to attack our allies unless they goose-step to Obama's wishes. 2016 cannot come soon enough.
Really,  this president has the audacity to question anyone about using rhetotic in an election. Seriously Barack, you might want to take a look at yourself in the mirror and see just how you conducted yourself in the 2008 and 2012 elections. And the crap you have spewed in between. 

UPDATE I: NY Times – Obama May Find It Impossible to Mend Frayed Ties to Netanyahu.
President Obama and Prime Minister Benjamin Netanyahu of Israel had a poisonous relationship long before Mr. Netanyahu swept to victory on Tuesday night in elections watched minute-by-minute at the White House.

But now that Mr. Netanyahu has won after aggressively campaigning against a Palestinian state and Mr. Obama's potential nuclear deal with Iran, the question is whether the president and prime minister can ever repair their relationship — and whether Mr. Obama will even try.

On Wednesday, part of the answer seemed to be that the president would not make the effort.

In strikingly strong criticism, the White House called Mr. Netanyahu's campaign rhetoric, in which he railed against Israeli Arabs because they went out to vote, an attempt to "marginalize Arab-Israeli citizens" and inconsistent with the values that bind Israel and the United States. The White House press secretary, Josh Earnest, told reporters traveling with Mr. Obama on Air Force One on Wednesday that Mr. Netanyahu's statement was "deeply concerning and it is divisive and I can tell you that these are views the administration intends to communicate directly to the Israelis."
UPDATE II: Obama calls to congratulate Netanyahu.
Barack Obama finally calls to congratulate Israel Prime Minister Benjamin Netanyahu on his recent victory; however, it was far from friendly or cordial. The thin skinned Obama, still smarting from his guy not winning the Israel election, basically made the following salutations, Congratulations, and by the way, we're going to re-access our policy with Israel since you won. How big of Obama.
President Barack Obama told Benjamin Netanyahu on Thursday that Washington would "reassess" its options on U.S.-Israel relations and Middle East diplomacy after the Israeli prime minister took a position against Palestinian statehood during his re-election campaign, a White House official said.

Obama's telephone call to Netanyahu followed a television interview in which the Israeli leader backed away from his pre-election declaration that there would be no Palestinian state on his watch, an about-face apparently aimed at quelling U.S. criticism triggered by his comments.

The White House, unmoved by Netanyahu's effort to backtrack, delivered a fresh rebuke against him on Thursday and signaled that Washington may reconsider its decades-old policy of shielding close ally Israel from international pressure at the United Nations.
So much for the pundits and polls showing a close race in Israel elections much to the dismay of Barack Obama, the liberal MSM and Iran …
With nearly all of the ballots counted Prime Minister Benjamin Netanyahu and the Likud party have scored a decisive and overwhelming victory over its main left-wing rival, Isaac Herzog and the Zionist Union, in Israeli parliamentary elections. The Likud party was only expected to secure 20 to 22 seats in the Knesset Tuesday night; however, when the dust settled and the votes were counted, it appears Likud won 30 seats. This is a huge victory for Benjamin Netanyahu and as much as the libs don't want to admit it, a total and complete rejection of Herzog and the Zionist Union. Netanyahu released the following statement, "Against all odds, a great victory for the Likud, for the nationalist camp led by the Likud, and for the people of Israel."
So much for pre-election and exit polls.
When it comes to elections, Israel's Benjamin Netanyahu is the political equivalent of a scrambling quarterback. During the three-month election campaign that ended Tuesday night, the prime minister fell 20 yards behind the line of scrimmage before evading a savage blitz, escaped a catastrophic sack, then, at the last moment, turned upfield, crossed the line of scrimmage and galloped ahead for a huge gain.

Although Netanyahu's Likud Party only won about half the number of seats needed to secure a majority in Israel's parliament, it did so much better than anyone expected (including Bibi) that he seems to have triumphed in the goal he had set for himself last December when he broke up the government he had formed in 2013 and called new elections.

He did that because he wanted to strengthen his own hand and rid himself of two hostile coalition partners at the same time. This was a risky strategy, and it looked for quite a while like a disastrous one.

Throughout the final weeks, polling suggested Likud had fallen behind the center-left opposition, the Zionist Union.
Oh to be a fly on the wall in the White House yesterday to see Barack Obama's reaction when Benjamin Netanyahu not only won a close race, but it turned out to be a landslide instead. Israel Prime Minister Benjamin Netanyahu and the Likud Party's victory is a smashing defeat for Obama, Iran and all that wanted to see America transformed. Even with Obama's State Department meddling in an election of a US ally, Obama's fails. In the end Israel voters selected national security and their right to survive as a people.
Likud wins big across Israel, while Zionist Union makes massive gains on Gaza border.
In the capital, Likud won 24.16% of the vote, United Torah Judaism got 12.05% and the Zionist Union just 8.39%. In Tel Aviv, however, Zionist Union won 34.25%, followed by Likud with 18.26% and Meretz with 12.95%. In Haifa, the Zionist Union led the way with 25.28% of the vote, then Likud with 20.74% and Yesh Atid with 11.25%.

In the south, the ongoing threats of mass dismissals were no barrier to a great success by Netanyahu and the Likud. In Be'er Sheva, Likud won 37.69% of the vote while the Zionist Union pulled in just 12.24%. Sderot saw another great victory for the Likud, with 42.85% of the vote, compared to just 11.84% for the Zionist Union.

There was a similar story in Dimona, where the Likud won 41.06% of the vote, with Shas coming second with 12.36%. In Ashdod, the Likud got 31.34% and in Ashkelon 40%. In Eilat, Likud scored 35.21%, compared to 17% for the Zionist Union, and in Arad, 22.48% voted for Likud and just 15.22% for Zionist Union.
As the Obama administration interferes with the Israel Prime Minister election and the State Department help fund a non-profit organization that openly supports Benjamin Netanyahu's opponent, actor Chuck Norris makes a last minute campaign video and plea to the Jewish voters to, Please vote for Prime Minister Netanyahu!
As Israelis prepared to head to the polls in a tightly contested national election, embattled Prime Minister Benjamin Netanyahu on Monday got one last bit of help from septuagenarian tough guy Chuck Norris.

The former star of "Walker Texas Ranger" stumped for Netanyahu in a YouTube video posted to the star's own account, simply titled, "Please vote for Prime Minister Netanyahu!"

"I watched Prime Minister Netanyahu's speech before Congress, and I saw a man who loves his country with all his heart and soul," Norris said in the video.
WHAT, ANOTHER OBAMA ADMINISTRATION SCANDAL … Senate Panel to Investigate Obama Connection to Anti-Bibi Campaign.
A U.S. Senate investigatory committee has launched a bipartisan probe into an American nonprofit's funding of efforts to oust Israeli Prime Minister Benjamin Netanyahu after the Obama administration's State Department gave the nonprofit taxpayer-funded grants, a source with knowledge of the panel's activities told FoxNews.com.

The Senate investigatory subcommittee has subpoena powers, but no comments on the investigation were available. One source disclosed that the probe was looking at the OneVoice Movement, a group in Washington which has received $350,000 from the State Department. One Voice, founded in 2002, is an international organization pushing Israelis and Palestinians toward the two-state solution. OneVoice's work is concentrated in Israel and Palestine, with offices in Tel Aviv, Ramallah, and Gaza City. One voice has organized rallies in Ramalla, bringing left-wing Israeli students to hear Mahmoud Abbas speak. Most left-wing activists are suspicious of the group.
Who does this to an ally? More deceitful behavior from the most transparent administration ever who wants to fundamentally transform America and the world. One might replace transform with destroy. But this is what a community agitator does.
UPDATE I: The Gateway Pundit is correct … PIGS DO FLY … Left actress Roseanne Barr tweets support for Benjamin Netanyahu and bashes Barack Hussein Obama. Who would have thunk it? Barr calls Netanyahu's opponent, Herzog, Obama's puppet.
Posted March 17, 2015 by

Scared Monkeys Barack Obama

,

Chicago-Style Politics

,

Community Agitator

,

Divider in Chief

,

Israel

,

Middle East

,

Misleader

,

PM Benjamin Netanyahu

,

Saul Alinsky

,

Scandal

,

State Department

,

The Lying King

,

Transparency

,

You Tube - VIDEO

|

9 comments
OUCH, IF THE TRUTH HURTS …
On Monday's radio show, Conservative talk show host Rush Limbaugh invoked Ferguson to compare Barack Hussein Obama's disdain of Israel Prime Minister Benjamin  Netanyahu to a white police officer from Ferguson, Missouri. And on that note, El Rushbo segwayed to … "and speaking on which, the Department of Justice did announce that they were going to stick it to Ferguson.
You look at how Obama has treated and does treat Netanyahu, you would think that Netanyahu was a white policeman from Ferguson, Missouri. I mean, that's the conclusion that you would come to. Or that he was one of the cops that choked Eric Garner, or he was one of the jurors in the Trayvon Martin case.
NY Times – Ferguson Police Routinely Violate Rights of Blacks, Justice Dept. Finds.
So let's understand this, in order to correct the problem the police in Ferguson need to arrest more white folks who have done nothing? This is Eric Holder's idea of how individuals rights were violated? Did anyone honestly think that Eric Holder was not going to get a scalp for "his people" (VIDEO).
Ferguson, Mo., is a third white, but the crime statistics compiled in the city over the past two years seemed to suggest that only black people were breaking the law. They accounted for 85 percent of traffic stops, 90 percent of tickets and 93 percent of arrests. In cases like jaywalking, which often hinge on police discretion, blacks accounted for 95 percent of all arrests.

The racial disparity in those statistics was so stark that the Justice Department has concluded in a report scheduled for release on Wednesday that there was only one explanation: The Ferguson Police Department was routinely violating the constitutional rights of its black residents.
Posted March 4, 2015 by

Scared Monkeys Barack Obama

,

Chicago-Style Politics

,

Community Agitator

,

Department of Justice (DOJ)

,

Divider in Chief

,

DOJ - Dept of Justice

,

Epic Fail

,

Ferguson

,

Imperial President

,

Israel

,

Misleader

,

MO

,

PM Benjamin Netanyahu

,

Race Card

,

Racism

,

Saul Alinsky

,

Trayvon Martin

,

You Tube - VIDEO

|

one comment
THE SPEECH THAT BARACK HUSSEIN OBAMA DIDN'T WANT YOU TO HERE …
Among the backdrop of 50 Democrats boycotting today's speech, President Barack Obama trying to marginalize and trash the Israel PM ahead of today's speech, Israeli Prime Minister Benjamin Netanyahu provided a speech to a joint session of Congress that will not soon be forgotten. This was his third time that Israeli Prime Minister Benjamin Netanyahu, the Leader of the free World,  has addressed the US Congress. Yes, you read that correct, normally the President of the United States is designated as being the leader of the free world. Not with this president. Watching Benjamin Netanyahu I could only think, so this is what leadership looks like.
One thing is for certain, unlike the gutless GOP members in power, Prime Minister Benjamin Netanyahu did not cower when Obama and his minions attacked him. In a world of political correctness and no one can go against Barack Obama, he did. Netanyahu gave a strong speech and in the end pointed out the obvious the greatest danger facing the World is a nuclear Iran. And when it comes to ISIS and Iran, "the enemy of your enemy is your enemy."
Israeli PM: Iran Nuclear Talks Are 'Very Bad Deal'
Don't be fooled. The battle between Iran and ISIS doesn't turn Iran into a friend of America.

Iran and ISIS are competing for the crown of militant Islam. One calls itself the Islamic Republic. The other calls itself the Islamic State. Both want to impose a militant Islamic empire first on the region and then on the entire world. They just disagree among themselves who will be the ruler of that empire.

In this deadly game of thrones, there's no place for America or for Israel, no peace for Christians, Jews or Muslims who don't share the Islamist medieval creed, no rights for women, no freedom for anyone.

So when it comes to Iran and ISIS, the enemy of your enemy is your enemy.

I'll say it one more time — the greatest dangers facing our world is the marriage of militant Islam with nuclear weapons. To defeat ISIS and let Iran get nuclear weapons would be to win the battle, but lose the war. We can't let that happen.
Full transcript of Netanyahu's address to Congress.
The people of Iran are very talented people. They're heirs to one of the world's great civilizations. But in 1979, they were hijacked by religious zealots — religious zealots who imposed on them immediately a dark and brutal dictatorship.

That year, the zealots drafted a constitution, a new one for Iran. It directed the revolutionary guards not only to protect Iran's borders, but also to fulfill the ideological mission of jihad. The regime's founder, Ayatollah Khomeini, exhorted his followers to "export the revolution throughout the world."

I'm standing here in Washington, D.C. and the difference is so stark. America's founding document promises life, liberty and the pursuit of happiness. Iran's founding document pledges death, tyranny, and the pursuit of jihad. And as states are collapsing across the Middle East, Iran is charging into the void to do just that.

Iran's goons in Gaza, its lackeys in Lebanon, its revolutionary guards on the Golan Heights are clutching Israel with three tentacles of terror. Backed by Iran, Assad is slaughtering Syrians. Back by Iran, Shiite militias are rampaging through Iraq. Back by Iran, Houthis are seizing control of Yemen, threatening the strategic straits at the mouth of the Red Sea. Along with the Straits of Hormuz, that would give Iran a second choke-point on the world's oil supply.

Just last week, near Hormuz, Iran carried out a military exercise blowing up a mock U.S. aircraft carrier. That's just last week, while they're having nuclear talks with the United States. But unfortunately, for the last 36 years, Iran's attacks against the United States have been anything but mock. And the targets have been all too real.
Who would be so insane to think that Iran would become an ally and abide by the agreement … Why would anyone make this nuclear deal with Iran?
So why would anyone make this deal? Because they hope that Iran will change for the better in the coming years, or they believe that the alternative to this deal is worse?

Well, I disagree. I don't believe that Iran's radical regime will change for the better after this deal. This regime has been in power for 36 years, and its voracious appetite for aggression grows with each passing year. This deal would wet appetite — would only wet Iran's appetite for more.

Would Iran be less aggressive when sanctions are removed and its economy is stronger? If Iran is gobbling up four countries right now while it's under sanctions, how many more countries will Iran devour when sanctions are lifted? Would Iran fund less terrorism when it has mountains of cash with which to fund more terrorism?

Why should Iran's radical regime change for the better when it can enjoy the best of both world's: aggression abroad, prosperity at home?
Take a look how a real leader deals with a threat like Iran …
Prime Minister Benjamin Netanyahu will address a joint session of Congress today, but yesterday be gave a commanding speech at AIPAC. Benjamin Netanyahu will give a speech to American lawmakers, much to the dismay and anger of Barack Hussein Obama and his cronies who look to make a bad nuclear deal with an untrustworthy partner. Maybe Netanyahu's speech was best summed up by the following statement that maybe most common sense thinking people can understand, "America lives in one of the world's safest neighborhoods. Israel lives in the world's most dangerous neighborhood. America is the strongest power in the world. Israel is strong, but it's much more vulnerable. American leaders worry about the security of their country. Israeli leaders worry about the survival of their country."
Ladies and gentlemen, the purpose of my address to Congress tomorrow is to speak up about a potential deal with Iran that could threaten the survival of Israel. Iran is the foremost state sponsor of terrorism in the world.

This is what Iran is doing now without nuclear weapons. Imagine what Iran would do with nuclear weapons.

And this same Iran vows to annihilate Israel. If it develops nuclear weapons, it would have the means to achieve that goal. We must not let that happen.

And as prime minister of Israel, I have a moral obligation to speak up in the face of these dangers while there's still time to avert them. For 2000 years, my people, the Jewish people, were stateless, defenseless, voiceless. We were utterly powerless against our enemies who swore to destroy us. We suffered relentless persecution and horrific attacks. We could never speak on our own behalf, and we could not defend ourselves.

Well, no more, no more.
Benjamin Netanyahu ended his speech by saying the following, by praising the long, lasting relationship with the United States that goes beyond friends, it is family. However, sometimes families have disagreements. Who does not think that? But not during the Obama administration. If you do not "goose step" to Obama's way, he an his minions with trash you, marginalize you and call you a racist. Some 55 Democrat Congressional members will boycott this speech of our greatest ally in the Middle East. How sad, that Democrats would pick the wrong side of history and side with Iran over Israel.
Ladies and gentlemen, Israel and the United States will continue to stand together because America and Israel are more than friends. We're like a family. We're practically mishpocha.

Now, disagreements in the family are always uncomfortable, but we must always remember that we are family.

Rooted in a common heritage, upholding common values, sharing a common destiny. And that's the message I came to tell you today. Our alliance is sound. Our friendship is strong. And with your efforts it will get even stronger in the years to come.

Thank you, AIPAC. Thank you, America. God bless you all."
Transcript can be read HERE.
From The National Review – Netanyahu, Not Obama, Speaks for Us.
While under fierce attack from President Obama, the Israeli prime minister defends Western values and speaks the truth about Iran. The leader of the free world will be addressing Congress on Tuesday. The American president is doing everything possible to undermine him. Israeli prime minister Benjamin Netanyahu leads a nation surrounded by enemies, a nation so small that it narrows at one point to just 9.3 miles. Yet, in a world where the Oval Office is manned by someone openly apologetic for most American exercises of power; and where Western Europe's economy is enervated, its people largely faithless, and its leadership feckless; and where Freedom House has found "an overall drop in [global] freedom for the ninth consecutive year," the safeguarding of our civilization might rely more on leaders who possess uncommon moral courage than on those who possess the most nukes or biggest armies.

[...]

As Barack Obama complains (with scant grasp of the historical context) about how Christians were such gosh-darn meanies a thousand years ago in the Crusades, Netanyahu protects the ability of Muslims today to have free access to the Old City of Jerusalem, even as Jews and Christians are prohibited from visiting the Temple Mount. At the beginning of his first term, in his first trip overseas as president, Obama delivered a speech to Turkey's parliament, under the thumb of the repressive Tayyip Erdogan. "The United States is still working through some of our own darker periods in our history," he confessed, sounding like America's therapist-in-chief. "Our country still struggles with the legacies of slavery and segregation, the past treatment of Native Americans."

Netanyahu, in contrast, in a 2011 Meet the Press interview, offered unabashed words of praise for the United States: "Israel is the one country in which everyone is pro-American, opposition and coalition alike. And I represent the entire people of Israel who say, 'Thank you, America.' And we're friends of America, and we're the only reliable allies of America in the Middle East." (Netanyahu was accurate in his description of how much Israelis appreciate Americans, as I saw last summer during a visit to the country.)
Please note the below news story is from the Israeli National News; however, with this administration and the treatment of US allies, anything is possible …
There was a time in this country when no one would have ever thought that a US President would ever think of let alone threaten to shoot down Israeli jets that targeted Iranian nuclear sites. In fact, one would have thought that US presidents would have wanted Israel to take care of the problem. That was BBHO, before Before Barack Hussein Obama. The Obama presidency has been one of the most anti-Israeli, anti-Semitic administrations in US history. As Pamela Gellar opines, "He doesn't even pretend anymore, the Democrats have become the anti-Israel party with the anti-Semite-in-chief."
The Bethlehem-based news agency Ma'an has cited a Kuwaiti newspaper report Saturday, that US President Barack Obama thwarted an Israeli military attack against Iran's nuclear facilities in 2014 by threatening to shoot down Israeli jets before they could reach their targets in Iran.

Following Obama's threat, Prime Minister Binyamin Netanyahu was reportedly forced to abort the planned Iran attack.

According to Al-Jarida, the Netanyahu government took the decision to strike Iran some time in 2014 soon after Israel had discovered the United States and Iran had been involved in secret talks over Iran's nuclear program and were about to sign an agreement in that regard behind Israel's back.

The report claimed that an unnamed Israeli minister who has good ties with the US administration revealed the attack plan to Secretary of State John Kerry, and that Obama then threatened to shoot down the Israeli jets before they could reach their targets in Iran.

Brzezinski's idea

Former US diplomat Zbigniew Brzezinski, who enthusiastically campaigned for Obama in 2008, called on him to shoot down Israeli planes if they attack Iran. "They have to fly over our airspace in Iraq. Are we just going to sit there and watch?" said the former national security advisor to former President Jimmy Carter in an interview with the Daily Beast.

"We have to be serious about denying them that right," he said. "If they fly over, you go up and confront them. They have the choice of turning back or not. No one wishes for this but it could be a 'Liberty' in reverse.'"
Too bad that Obama could not get tough like this with ISIS and terrorism.
Posted March 1, 2015 by

Scared Monkeys Air Force

,

Barack Obama

,

Community Agitator

,

Divider in Chief

,

Epic Fail

,

Foreign Policy

,

Incompetence

,

Iran

,

Israel

,

Media

,

Middle East

,

Military

,

Misleader

,

United States

,

WTF

|

5 comments