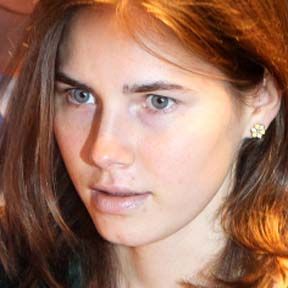 Daily Commentary – Wednesday, March 27, 2013
Download
Breaking News out of Italy … Italy's Highest Court has overturned the Amanda Knox Murder Acquittal.
Italy's highest court has overturned the Amanda Knox murder acquittal of her British roommate Meredith Kercher and has ordered a retrial. After six hours of appeals deliberations yesterday, this morning the Court of Cassation in Rome ruled that an appeals court in Florence must re-hear the case against the American Amanda Know and her Italian ex-boyfriend Raffaele Sollecito. It is uncertain as to what the court considered appealable in their decision. The exact issues that have to be reconsidered won't be known until the court releases its full ruling within 90 days.
Italy's highest court has ruled that Amanda Knox should be retried over the 2007 killing of her British flatmate Meredith Kercher  in Perugia.

Knox, 25, and her ex-boyfriend Raffaele Sollecito, 29, spent four years in jail, but were freed on appeal in 2011 largely on the grounds DNA evidence was flawed.

On hearing the news today Knox admitted it was 'painful' to receive the decision, but said she was 'confident in the truth.'
 Statement from Amanda Knox following the ruling:
"It was painful to receive the news that the Italian Supreme Court decided to send my case back for revision when the prosecution's theory of my involvement in Meredith's murder has been repeatedly revealed to be completely unfounded and unfair," the statement said.

Knox said the matter must now be examined by "an objective investigation and a capable prosecution."

"No matter what happens, my family and I will face this continuing legal battle as we always have, confident in the truth and with our heads held high in the face of wrongful accusations and unreasonable adversity." 
It is unimaginable that Knox would return to Italy for the trial. There is nothing that would compel her to do so and no attorney worth their salt would recommend it after the roller-coaster legal ride of this murder case. There is much public pressure in Italy for a guilty verdict. Amanda Knox could be tried in absentia. What makes all this even more bizarre is that Amanda Knox's book is scheduled to be released in the very new future.
Amanda Knox and her Italian boyfriend were originally found guilty in 2009 of sexual assault and murder of the British student Meredith Kercher in 2007. They were sentenced to 26 and 25 years respectively. An Ivory Coast man, Rudy Guede, was convicted of the slaying in a separate proceeding and is serving a 16 year sentence. However, they were then acquitted in a retrial in 2011 on the grounds that the DNA evidence produced at the first trial was flawed. Prosecution lawyers then appealed to the Court of Cassation to overturn the 2011 verdict on procedural grounds. Now we find ourselves at present day.
Will Amanda Knox finally be considered free of murder charges?
Amanda Knox awaits the next step in the judicial process to see whether she will be retried  following her acquittal of the murder in the death of 21 year old British student Meredith Kercher.  Prosecutors are asking the Italian high court to throw out the acquittals of American Knox and her Italian ex-boyfriend Raffaele Sollecito. Knox and Sollecito were initially arrested in 2007, then convicted and given prison sentences: 26 years for Knox, 25 for Sollecito. However,  in 2011 the appeals court acquitted them, criticizing the prosecutors case  in the first trial.  The proceedings today are the second and final level of appeal, prosecutors are now seeking to overturn the acquittals, while defense attorneys say they should stand. If the acquittal stands, the case is over. If it is reversed, the saga continues …
Amanda Knox was "very anxious" as Italy's top criminal court heard arguments Monday from prosecutors appealing her acquittal in the murder of her roommate, her lawyer said.

"She's carefully paying attention to what will come out," attorney Luciano Ghirga said as he arrived at Italy's Court of Cassation. "This is a fundamental stage. The trial is very complex."

Prosecutors are asking the high court to throw out the acquittals of American Knox and her Italian ex-boyfriend in the murder of 21-year-old British student Meredith Kercher, and order a new trial.
A verdict could come later today.
With murder, it's never over, until it's over …
55 year old Lonnie Kocontes was arrested Friday night on an outstanding warrant in Southwest Florida for the murder of his ex-wife Micki Kanesaki.  Kocontes was charged with special circumstances murder for financial gain in the death of his ex-wife who went overboard aboard an Italian cruise ship on  May 26, 2006 off the Island Escape in the Mediterranean. Her body was found by the Italian Coast Guard the next day, floating in the sea near Naples.
This sounds a little bit like the Gary Giordano – Robyn Gardner missing persons for profit case in Aruba. Prosecutors believe that Kocontes strangled Kaneski to death on board the ship and then threw her overboard. The arrest finally ended an investigation that started in 2008, when Kocontes began transferring more than $1 million from Kaneski's bank accounts into joint accounts he held with his new wife. If convicted, Lonnie Kocontes faces life in state prison without the possibility of parole and is eligible for the death penalty.
He was charged with one count of special circumstances murder for financial gain, according to Farrah Emami, a spokeswoman for the Orange County District Attorney's office.

Kocontes' ex-wife, Micki Kanesaki, plunged into the Mediterranean on May 26, 2006, off the Island Escape, which was sailing between Sicily and Naples, according to the FBI. Her body washed ashore the next day in Calabria in southwest Italy.
Some one forgot to tell the female Italian Olympic beach volley ball team that there is no crying in beach volleyball …
Two time Olympic gold medal champions Misty May-Treanor and Kerri Walsh of the United States advanced to the semi-finals on the 2012 London Summer Olympic games after defeating the Italian two sets to none. However, the pursuit of a three-peat for Walsh and Trainer was not the story of the match, it was the fact that they brought one of their competitors to tears. Actually, that was not even the story, it was the anti-American reporting of the story calling Misty May-Treanor and Kerri Walsh ruthless Americans. Hey Reuters, with all due respect, go pound beach sand. Ruthless? This is not socialism folks, its sports. You never give a lesser opponent life and the feeling like they can beat you. Guess what happens when you do, you lose!
Italy's Greta Cicolari and Marta Menegatti had beaten May-Treanor and Walsh this year and were considered the strongest European team at the Olympics. But the ruthless Americans gave them such a pounding that Menegatti was in tears on court.

"I didn't know that, but that's what you want," said May-Treanor when a reporter told her what had happened.

"Well, it's not what you want to do, but that's (because of) us being aggressive, she was probably like 'I don't know what to do', and that's how you get teams in trouble," said May-Treanor.
Shameful, just shameful that the media were refer to Misty May-Treanor and Kerri Walsh as ruthless Americans. Hey Reuters, they are not ruthless Americans, the are the greatest female beach volleyball team in history an competitors.
The Americans won two sets to none (21-13, 21-13) in 33 minutes. That caused you to cry, seriously? It's a good thing you did not play tennis and playing Serena Williams who dismantled Maria Sharapova in straight sets, 6-0, 6-1. You can really thank your lucky stars that you were not a part of the Nigerian basketball team that lost to the USA, 156 – 73.
Hey Italy, this is not elementary school whiffle ball. It's time to put your big girl pants on and play. What exactly were you expecting from the two time Olympic gold medal champions and greatest female beach volleyball team in history, a free pass? The team of Walsh and Treanor have been trying to get back to the form that saw them win gold in the last two Olympics. Tonight's performance was their best of the London Games and as close to perfect as they have played in a long time.
May-Treanor and Walsh are friendly and charming in conversation, but on court they have no mercy. After Sunday's match they gave some insight into the steely mindset that has made them the most successful pair in their sport's history.

"I don't want to let our opponents breathe. I don't want to give them an edge. I don't want them to feel comfortable for one second out there," said Walsh.
UPDATE I: Oh yea Reuters, Misty May-Treanor is such a ruthless American that after the Americans destroyed the Italians, Treanor went over to Marta Menegatti, the Italian player who had broken into tears during the match, and gave her words of encouragement. Because that is the sign of a ruthless American.
Oh and this comment is hardly one of a ruthless American from Kerri Walsh.
"I definitely knew she was emotional," Walsh Jennings said. "I could feel it and I could see it. But to me that's not a sign of weakness. She wants it that bad and she puts her whole heart into it… She had really high expectations, and that's why she's so good. She just had a bad game."
Reuters, there is a big difference between ruthless and winning.
The search goes on by rescuers for missing survivors following the cruise ship Costa Concordia running aground off the Italian coast. Italian coastguard official stated that the number of people missing had been revised up to 29 – 25 passengers.  Amazing pics can be seen of the rescue attempts at the UK Daily Mail.  It looks like a cross between Titanic and the Poseiden Adventure. Say a prayer.
A stricken Italian cruise liner shifted on its rocky resting place on Monday as worsening weather disrupted an increasingly despairing hunt for survivors and authorities raised their estimate of the number missing to 29 people.

As the Costa Concordia's owners blamed their captain for veering shorewards on Friday in a bravura "salute" to residents of a Tuscan island, the giant ship slid a little, threatening to plunge its whole gigantic carcass and 2,300 tonnes of fuel below the Mediterranean waters of the surrounding nature reserve.

The slippage forced rescuers to suspend for a few hours their efforts to find anyone still alive after three days in the capsized hull, resting on a jagged slope outside the picturesque harbor on the island of Giglio. Six bodies have been found. Most of the 4,200 passengers and crew survived, despite hours of chaos.
Fears grow as time goes by in the search for those still missing. The ship's owners have blamed the captain for Friday's crash, saying he changed course towards an island. According to accounts, the ship's captain, Capt Schettino, has been accused of abandoning his vessel before all the passengers had been evacuated. So much for the captain going down with the ship. Capt Schettino was arrested on suspicion of manslaughter.
American student Amanda Knox made a tearful plea for acquittal today in an Italian court in the murder of her British roommate. Fighting back the tear, Amanda Knox made her final pleas of innocence  to  influence the appeals panel. The appeals verdict is expected later today, Monday evening.
American student Amanda Knox made a tearful plea on Monday to be acquitted of murdering her British roommate during a brutal erotic game, saying she was paying with her life for a crime she did not commit.

"I am the same person I was four years ago," said Knox, visibly shaking and fighting to hold back tears. "I am not what they say I am," she said, seeking to rebut prosecution suggestions that she was a manipulative, sex-mad "she-devil."

"I lost a friend, in the most brutal and inexplicable way possible. My absolute faith in the police authorities was betrayed, I've had to face absolutely unfair … and baseless accusations. I am paying with my life for things I did not commit."
Stay tune later for updates on the verdict …
UPDATE I: Its official … Amanda Knox freed by Appeals Court Jury.
24 year old Amanda Knox is a free woman as she was acquitted by an appeals court jury today. American student Amanda Knox had been convicted by an Italian court for the 2007 murder of her roommate Meredith Kercher.  Knox collapsed in tears following ther verdict. Knox's ex-boyfriend Raffaele Sollecito was also acquitted of murder charges.
The jury had two options to acquit: determining there wasn't enough evidence to uphold the conviction or that the pair simply didn't commit the crime. The jury determined the latter, clearing Knox and Sollecito completely.

After briefly returning to prison for a formal discharge, Knox was seen being driven away in a convoy. Rocco Girlanda, an Italian lawmaker who is close to the Knox family, said she planned to leave Italy on Tuesday.

In court, the Kercher family looked on grimly as the verdict was read out by the judge after 11 hours of deliberations by the eight-member jury.