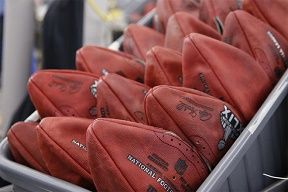 Daily Commentary – Monday, January 26, 2015 Download
AWESOME!!!
Whether you are a Seattle Seahawk or Denver Broncos fan, whether you enjoyed the games outcome or were distraught, there is one thing that everyone can agree on … the best and most touching Super Bowl XLVIII commercial was Budweiser's "A Hero's Welcome." It was by far the best commercial of the day. Budweiser deserves huge kudos for this effort. This was more than a commercial, it was a thank you to the sacrifice for our brave men and women who protect our liberty and freedoms.
Because ever soldier deserves a hero's welcome home … Yes they Do!
Budweiser Super Bowl XLVIII Commercial — "A Hero's Welcome"
Watch the full story of the return home of Lt. Chuck Nadd
Budweiser Super Bowl XLVIII — "A Hero's Welcome: Full Story"
Posted February 3, 2014 by

Scared Monkeys heroes

,

Media

,

Military

,

NFL

,

Personal

,

Sports

,

Super Bowl

,

US Army

,

US Marines

,

US Navy

,

You Tube - VIDEO

|

2 comments