He will spend the rest of his life in jail but many believe he deserves the death penalty.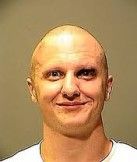 Daily Commentary – Monday, November 12, 2012
Download
New pictures have been released of Rep. Gabrielle Giffords (D-AZ) by her office on her Facebook page. These are the first since the terrible Tuscan massacre shooting that left six dead and Giffords wounded with a gun shot to her head. Gabby has come a long way in he rehabilitation from her near fatal injury, but obviously has still a long way to still go. We wish her all the best in her recovery and well wishes. (VIDEO)
The photos show the congresswoman outside. She smiled directly into the camera in one, while she sat next to a woman in the other while smiling downward.

Giffords has been in a Houston rehab facility since two weeks after the Jan. 8 shooting. Six people were killed and 13 were injured, including Giffords.

Carusone said Friday that Giffords could be released sometime this month.
Pic: Gabby Giffords Facebook – credits
US rep Gabby Giffords obviously has a long road ahead of her in her. returning to Congress should be the least of her worries right now for herself and the Democrat political operatives who look to exploit Giffords for political purposes. Gabby's well being and recovery is best served for her husband, children and family … politics is always there in the future if she wants. However, enough of the politics at this time.
One has to wonder about statements like that of Debbie Wasserman Schulltz in 'Meet the Press" this Sunday, when she said "that she had a 'wonderful conversation' on the telephone with Giffords on Wednesday and Giffords spoke in full sentences and initiated some of conversation instead of just responding, as she had done in the recent past". This seems to be in direct contradiction with that reported last week in the Arizona Republic where a Giffords staffer said,that Giffords is having difficulty communicating and is using  facial expressions as a way to express and pointing.
Posted June 12, 2011 by

Scared Monkeys 2012 Elections

,

Crime

,

Democrats

,

Facebook

,

Gabrielle Giffords (AZ-D)

,

House of Representatives

,

Jared Loughner

,

Mass Murder

,

Politics

,

Tucson Massacre

|

one comment
CRAZY!!!
Jared Lee Loughner, the man responsible for the Tuscan massacre has been found  to incompetent to stand trial by District Court Judge Larry A. Burns. In other words, this guy is out of his mind and has major mental illness that leaves him so delusional and psychotic. One has to wonder how Jared Lee Laughner was walking the streets prior to the mass murder shooting that left six dead and US Rep. Gabby Giffords critically wounded from gun shot to the head.
Jared Lee Loughner's "major mental illness" leaves him so delusional and psychotic that he is incompetent to stand trial, a federal judge ruled today.

U.S. District Court Judge Larry A. Burns viewed hours of videotape of Loughner, he said, and agreed with the conclusion of the psychiatrist and psychologist who evaluated him: Loughner can't understand the court proceedings or help his lawyers.

"The defendant was generally unable to provide rational and coherent thoughts," Burns said.
Jared Lee Loughner, the man accused in the Tuscon, Arizona shooting massacre has been indicted on 49 counts including murder and attempted murder that left six people dead and critically wounded Arizona US Rep. Gabrielle Giffords. Among the indictments is the assassination attempt of Congresswoman Gabrielle Giffords that carries a potential death sentence.
The full Federal indictment can be read HERE.
A grand jury had indicted Loughner, 22, on three counts of attempted murder, including one alleging that he tried to kill Giffords with a Glock semiautomatic handgun during an event for constituents at a Tucson grocery store in January.
The new indictment, returned by a federal grand jury Thursday, includes those three charges and adds murder charges connected to the deaths of John M. Roll, a federal district judge, and Gabriel M. Zimmerman, a staff member for Giffords. He also faces charges in the deaths of Dorothy J. Morris, Phyllis C. Schneck, Dorwan C. Stoddard, and a child, referred to in the indictment as C-T G.
Forty-sex new indictments were added to the existing three counts of attempted murder against Rep. Gabrielle Giffords (D) and two aides as U.S Attorney Dennis K. Burke stated that Loughner violated the civil right of all attending the Giffords' event. Burke stated, "These victims were exercising one of the most precious and fundamental rights of American citizens: the right to meet freely, openly and peaceably with their member of Congress."
But, employing a novel legal argument, prosecutors persuaded a federal grand jury to indict him on 46 new charges, on the theory that the shootings occurred on protected federal ground, as if it happened in Congress. Six people, including a chief federal district judge, were killed, and 13 – including Giffords – were injured.
 Prosecutors have yet to say whether they will seek the death penalty; however, the option is certainly available.
Posted March 5, 2011 by

Scared Monkeys Civil Rights

,

Crime

,

Facebook

,

Gabrielle Giffords (AZ-D)

,

House of Representatives

,

Jared Loughner

,

Justice

,

Legal - Court Room - Trial

,

Mass Murder

,

Murder

,

Tucson Massacre

,

You Tube - VIDEO

|

one comment
Can you say "premeditation" and he knew exactly what he was doing?
Jared Lee Loughner's lawyers job was just made a lot more difficult. As reported by the Washington Post, Jared Lee Loughner, the suspected gunman who killed six and wounded 13 in the Tucson, AZ shooting, researched on the Internet lethal injections and solitary confinement in prison in the weeks prior to his assassination attempt of US Rep. Gabrielle Giffords (AZ-D). But wait, it gets better or worse depending on whether you are a member of the prosecution or the defense … Loughtner researched political assassins and punishments he could face for murderon-line as well. Can you say that Loughner will be considered sane, in the legal sense.
Jared Loughner, he might look crazy, but he knew exactly what he was doing
Loughner pulled up several Web sites about lethal injections and solitary confinement in prison, said the sources, who asked to be anonymous because the investigation is ongoing. He also viewed Internet sites about political assassins, according to an analysis of Loughner's computer that was completed by investigators last week, the sources said.
Police seized Loughner's computer when they forcibly entered his family home in Tucson on Jan. 8, shortly after the shooting outside a Safeway that killed six people and injured 13 others, including Rep. Gabrielle Giffords (D-Ariz.).
With Jared Lee Loughner planning and staging his shooting spree, it is going to be extremely difficult for his defense attorney, Judy Clarke, to prove that he was insane in the multiple indictments against Loughtner.
Loughner was arraigned in a federal courthouse in Phoenix on Monday. Judy Clarke, Loughner's defense attorney from California, asked the court to enter a not-guilty plea on his behalf on three counts of attempting to kill federal employees, including Giffords.
Loughner was also indicted on charges of attempting to assassinate two of Giffords's aides, Ron Barber and Pam Simon, who were injured in the attack. Two other federal employees, U.S. District Judge John M. Roll and another Giffords aide, Gabe Zimmerman, were killed.
Do actions really have consequences in Tucson, AZ?
Will there be ramifications for Pima County Sheriff Clarence Dupnik's outspoken and inappropriate comments follwoing the Tucson, AZ shooting? Following the mass shooting that left 6 dead and 13 wounded including US Rep Gabby Giffords (AZ-D), Pima County Sheriff Clarence Dupnik was quick to blame heated political rhetoric,prejudice & bigoty, and talk radio for the shooting.
The only problem was that there was no evidence pointing in that direction. Instead, Dupnik went on TV interview after TV interview providing only opinion. Hardly what is expected from a law enforcement officer.
Because of his actions, a group has begaun efforts to recall the sheriff in a special election. Although Dupnik is in a heavily Democrat district, all people really need to take a look at what the sheriff did and ask themselves whether they deem this appropriate of LE. Should a sheriff politicize a crime, instead of providing the facts of the case?
63 year old Eric Fuller, the Tucson, AZ shooting victim who was arrested for make a death threat against tea party leader Trent Humphries has apologized for his comments. Fuller was taken into custody following the taping of ABC's town hall event,  "An American Conversation Continued" after Fuller said to Humphries … "you are dead". Fuller was involuntarily committed to a county mental health facility following his death threat,
Dorothy DeRuyter, a companion of Fuller's, provided CNN with a statement.
"I would like to tender my sincerest apologies to Mr. (Trent) Humphries for my misplaced outrage on Saturday at the St. Odelia's town meeting," Fuller said in the statement. "It was not in the spirit of our allegiance and warm feelings to each other as citizens of our great country."
Dorothy DeRuyter went on to say that Fuller "is apologetic and very sad" about his outburst, he wishes he could go back and do things differently." I am sure he does; however, making a death threat following the Tucson tragedy allegedly at the hands of Jared  Loughner that left 6 dead was hardly the words one would want to use to further to discussion.
LISTEN TO THE DANA PRETZER SHOW ON SCARED MONKEYS RADIO
Tonight Dana welcomes special guests:
Clint VanZandt – former FBI agent, author and security expert discussing the Arizona mass killing and the evil acts of gunman Jared Loughner.
Judith Rust discussing the death of her Son Sgt Patrick Rust and her quest to get answers about his death.
Robin Sax - Former ADA, author and crime news analyst with updates on Conrad Murray, Howard K. Stern and her thoughts on the Tucson, Arizona Shooting.
Posted January 18, 2011 by

Scared Monkeys Crime

,

Dana Pretzer

,

Deceased

,

Facebook

,

Jared Loughner

,

Mass Murder

,

Mental Health

,

Murder

,

Scared Monkeys Radio

,

Tucson Massacre

|

one comment
The Momma Grizzly responds …
During an interview last night on Fox News, Sarah Palin stated to Sean Hannity that despite the constant attacks by Democrats and the liberal MSM, "I am not going to shut up." Those who respectfully and rightfully petition their government for change cannot make us sit down or shut up. Getting rid of respectful dissent would destroy our Republic. You do not use a tragedy to try and stifle political debate.
Those of you on the LEFT might want to listen to her words. A stifling of free speech might just be one days be yours as well. The full interview can be seen at Sean Hannity.
Posted January 18, 2011 by

Scared Monkeys Crime

,

Jared Loughner

,

Mass Murder

,

Media Bias

,

Moonbats

,

Murder

,

Obamanation

,

PDS

,

Progressives

,

Sarah Palin

,

Tucson Massacre

,

You Tube - VIDEO

|

16 comments
CNN has yet out another poll looking for blame in the Tucson, AZ shooting tragedy that left 6 dead and 14 wounded. However, once again those polled do not find Sarah Palin's bulls-eye map or political rhetoric to blame.  Previous polls from CBS and Quinnipiac University confirm the same, Sarah Palin, Rush Limbaugh, Glenn Beck and Fox News had little to do with Jared Loughner's evil acts.
"But while a large majority predict that tragedy in Tucson will lead to more civility in political debates, only one in ten think that change will be permanent," adds Holland. "Seven in ten say politicians will tone it down in the short run but the change won't last very long, and 18 percent think there will be no change at all."

Seven out of ten blame the resources available to deal with people who may be mentally ill as a contributing factor to the shooting.

According to the poll, the public doesn't blame Sarah Palin's website for the incident in Arizona. Only a third of all Americans say that the website – which had an image that looked like the crosshairs of a gun marking Gifford's congressional district – deserves a great deal or a moderate amount of blame. The former Alaska governor put the website up last year during the debate over health care reform, to highlight 20 congressional districts won by Sen. John McCain in the 2008 presidential election, where Democratic representatives were voting in favor of the legislation.
Full poll can be read HERE (pdf).
More from Weasel Zippers and the 35% of loons who continue to have PDS and believe all that has been disproved and the fact that there is zero evidence that Loughner had ever seen Palin's bullseye map. Even more pathetic, 56% of Democrats believe the bulls-eye map myth. How is there supposed to be this so-called change in political discourse if more than one 1/2 of a party polled lives in an alternate universe and is so consumed with hate and Palin Derangement Syndrome, that they will believe all that has been disproved? But when you have a MSM and Pima County Sheriff with an agenda from minute one disseminating false information and their own opinions in place of facts …
Posted January 18, 2011 by

Scared Monkeys CNN

,

CNN Opinion Research

,

Crime

,

Jared Loughner

,

Mass Murder

,

Moonbats

,

Murder

,

Polls

,

Quinnipiac University

,

Tucson Massacre

|

one comment