Joked that NYC restaurants are subject to harsher inspections than Iran in the nuclear deal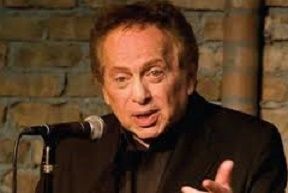 Daily Commentary – Tuesday, July 28, 2015
Download
THE INCREDIBLY SHRINKING PRESIDENT … JUST HOW SMALL, PETTY AND THIN SKINNED IS BARACK OBAMA.
One needs to look no further to witness the lack of class, the pettiness and the pathetic "smallish" behavior of President Barack Obama than to examine his behavior falling the victory by Israel Prime Minister Benjamin Netanyahu in yesterdays landslide election. Following Benjamin Netanyahu's huge win, Barack Obama has not called the Israel Prime Minister to congratulate him. Even for Obama, this is small. Really, this is how we treat an ally? But the incredibly shrinking Obama is throwing a temper tantrum because Netanyahu's big win means an Obama big and embarrassing loss. All of Obama's attempts to interfere in the Israel election and have Netanyahu ousted were for naught.
But this is the sad state of affairs that the United States sees itself in as a clueless and apathetic electorate have voted this little Napoleon into office, who is the most liberal ideologue, that America has ever had to endure. So I guess the transformation of America is to attack our allies unless they goose-step to Obama's wishes. 2016 cannot come soon enough.
Really,  this president has the audacity to question anyone about using rhetotic in an election. Seriously Barack, you might want to take a look at yourself in the mirror and see just how you conducted yourself in the 2008 and 2012 elections. And the crap you have spewed in between. 

UPDATE I: NY Times – Obama May Find It Impossible to Mend Frayed Ties to Netanyahu.
President Obama and Prime Minister Benjamin Netanyahu of Israel had a poisonous relationship long before Mr. Netanyahu swept to victory on Tuesday night in elections watched minute-by-minute at the White House.

But now that Mr. Netanyahu has won after aggressively campaigning against a Palestinian state and Mr. Obama's potential nuclear deal with Iran, the question is whether the president and prime minister can ever repair their relationship — and whether Mr. Obama will even try.

On Wednesday, part of the answer seemed to be that the president would not make the effort.

In strikingly strong criticism, the White House called Mr. Netanyahu's campaign rhetoric, in which he railed against Israeli Arabs because they went out to vote, an attempt to "marginalize Arab-Israeli citizens" and inconsistent with the values that bind Israel and the United States. The White House press secretary, Josh Earnest, told reporters traveling with Mr. Obama on Air Force One on Wednesday that Mr. Netanyahu's statement was "deeply concerning and it is divisive and I can tell you that these are views the administration intends to communicate directly to the Israelis."
UPDATE II: Obama calls to congratulate Netanyahu.
Barack Obama finally calls to congratulate Israel Prime Minister Benjamin Netanyahu on his recent victory; however, it was far from friendly or cordial. The thin skinned Obama, still smarting from his guy not winning the Israel election, basically made the following salutations, Congratulations, and by the way, we're going to re-access our policy with Israel since you won. How big of Obama.
President Barack Obama told Benjamin Netanyahu on Thursday that Washington would "reassess" its options on U.S.-Israel relations and Middle East diplomacy after the Israeli prime minister took a position against Palestinian statehood during his re-election campaign, a White House official said.

Obama's telephone call to Netanyahu followed a television interview in which the Israeli leader backed away from his pre-election declaration that there would be no Palestinian state on his watch, an about-face apparently aimed at quelling U.S. criticism triggered by his comments.

The White House, unmoved by Netanyahu's effort to backtrack, delivered a fresh rebuke against him on Thursday and signaled that Washington may reconsider its decades-old policy of shielding close ally Israel from international pressure at the United Nations.
So much for the pundits and polls showing a close race in Israel elections much to the dismay of Barack Obama, the liberal MSM and Iran …
With nearly all of the ballots counted Prime Minister Benjamin Netanyahu and the Likud party have scored a decisive and overwhelming victory over its main left-wing rival, Isaac Herzog and the Zionist Union, in Israeli parliamentary elections. The Likud party was only expected to secure 20 to 22 seats in the Knesset Tuesday night; however, when the dust settled and the votes were counted, it appears Likud won 30 seats. This is a huge victory for Benjamin Netanyahu and as much as the libs don't want to admit it, a total and complete rejection of Herzog and the Zionist Union. Netanyahu released the following statement, "Against all odds, a great victory for the Likud, for the nationalist camp led by the Likud, and for the people of Israel."
So much for pre-election and exit polls.
When it comes to elections, Israel's Benjamin Netanyahu is the political equivalent of a scrambling quarterback. During the three-month election campaign that ended Tuesday night, the prime minister fell 20 yards behind the line of scrimmage before evading a savage blitz, escaped a catastrophic sack, then, at the last moment, turned upfield, crossed the line of scrimmage and galloped ahead for a huge gain.

Although Netanyahu's Likud Party only won about half the number of seats needed to secure a majority in Israel's parliament, it did so much better than anyone expected (including Bibi) that he seems to have triumphed in the goal he had set for himself last December when he broke up the government he had formed in 2013 and called new elections.

He did that because he wanted to strengthen his own hand and rid himself of two hostile coalition partners at the same time. This was a risky strategy, and it looked for quite a while like a disastrous one.

Throughout the final weeks, polling suggested Likud had fallen behind the center-left opposition, the Zionist Union.
Oh to be a fly on the wall in the White House yesterday to see Barack Obama's reaction when Benjamin Netanyahu not only won a close race, but it turned out to be a landslide instead. Israel Prime Minister Benjamin Netanyahu and the Likud Party's victory is a smashing defeat for Obama, Iran and all that wanted to see America transformed. Even with Obama's State Department meddling in an election of a US ally, Obama's fails. In the end Israel voters selected national security and their right to survive as a people.
Likud wins big across Israel, while Zionist Union makes massive gains on Gaza border.
In the capital, Likud won 24.16% of the vote, United Torah Judaism got 12.05% and the Zionist Union just 8.39%. In Tel Aviv, however, Zionist Union won 34.25%, followed by Likud with 18.26% and Meretz with 12.95%. In Haifa, the Zionist Union led the way with 25.28% of the vote, then Likud with 20.74% and Yesh Atid with 11.25%.

In the south, the ongoing threats of mass dismissals were no barrier to a great success by Netanyahu and the Likud. In Be'er Sheva, Likud won 37.69% of the vote while the Zionist Union pulled in just 12.24%. Sderot saw another great victory for the Likud, with 42.85% of the vote, compared to just 11.84% for the Zionist Union.

There was a similar story in Dimona, where the Likud won 41.06% of the vote, with Shas coming second with 12.36%. In Ashdod, the Likud got 31.34% and in Ashkelon 40%. In Eilat, Likud scored 35.21%, compared to 17% for the Zionist Union, and in Arad, 22.48% voted for Likud and just 15.22% for Zionist Union.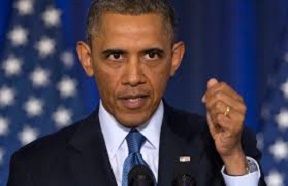 Daily Commentary – Monday, March 2, 2015
Download
BECAUSE FREE SPEECH HAS NO PLACE IN RADICAL ISLAM …
The BBC is reporting that several shot have been fired at Swedish Cartoonist Lars Vilks in a cafe where a freedom of speech event was taking place in Copenhagen, Denmark. Obviously, this was a terrorist-like shooting, similar to that of the one that took place in Paris, France at the offices of Charlie Hebdo. Lars Vilks has had numerous death threats since his 2007  drawing pictures of the Prophet Muhammad dressed as a dog. The two, unidentified suspects remain at large. According to the police, the Islamo-terrorists fled the scene in a dark Volkswagen Polo, which has since been found abandoned.
According to Lars Vilks website, the event that the 68-year-old artist was hosting Saturday was called "Arts, Blasphemy and Freedom of Expression."
Reports say up to 40 shots were fired during the attack and a manhunt has been launched.

Swedish cartoonist Lars Vilks has faced death threats after drawing caricatures of the Prophet Muhammad.

He was not harmed during the attack.

Shortly after the shooting, a message appeared on the Twitter feed of French ambassador Francois Zimeray saying he was still alive.

The area around the venue is under lockdown, the BBC's Malcolm Brabant reports.

Police have erected cordons and are searching a nearby park, he adds.

There were reports that police were hunting two gunmen, but this is unconfirmed.
Shooting at Copenhagen blasphemy debate
UPDATE I: From Local Denmark, Danish police confirm that one person has died after shots were fired at a meeting attended by controversial Swedish artist Lars Vilks.
Update, 6.18pm: The civilian killed in Saturday's shooting attack was a 40-year-old Danish citizen, police have said. Police added that they have founded the suspected getaway vehicle but two suspects are still at large.

Update, 6.08pm: Reports of up to 200 shots fired
The French ambassdor to Denmark told AFP from inside the venue that shots rang out in the midst of a debate on Islam and free speech in Copenhagen.

"They fired on us from the outside. It was the same intention as [the January 7 attack on] Charlie Hebdo except they didn't manage to get in," Francois Zimeray said by telephone.
Swedish artist Lars Vilks, the author of controversial Prophet Mohammed cartoons published in 2007 that sparked worldwide protests, was also at the debate.

Three police officers were reported wounded outside the building, Danish media reported, quoting eyewitnesses.
ABC News – Police: 1 Dead in Shooting at Copenhagen Free Speech Event:
According to a statement from Danish police,  said the victim was a 40-year-old man inside the cafe attending the event. He has not yet been identified. The police also stated that three police colleagues at the event were also shot.
 A gunman fired on a cafe in Copenhagen as it hosted a free speech event Saturday, killing one man, Danish police said. The event was organized by Swedish artist Lars Vilks, who has faced numerous threats for caricaturing the Prophet Muhammad.

Danish police said the gunman shot through the windows of the Krudttoenden cafe, which the TV2 news channel said were riddled with some 30 bullet holes. Helle Merete Brix, one of the event's organizers, told The Associated Press that Vilks was at the meeting but was not hit.

"I saw a masked man running past," Brix said. "I clearly consider this as an attack on Lars Vilks."
CNN – 1 dead in shooting at event attended by cartoonist who depicted Mohammed:
Helle Merete Brix — the founder of the Lars Vilks Committee, created two years ago in support of the Swedish cartoonist whose portrayals of the Prophet Mohammed angered many in the Muslim world — told CNN that security on site moved her and others to safe areas once they realized a shooting had taken place.

She and Vilks ended up in a storage room together, holding hands, until police told them it was OK to come out.

"We have never taken any chances," Brix said, pointing to the heavy security from police, Danish intelligence services and Vilks' own security guards at this and other committee events. "What we have so much been frightened would happen happened tonight."
 VIDEO – Telegraph: Aftermath of Copenhagen cafe shooting
Continual Updates from the UK Telegraph.
UPDATE II: French Foreign Minister Laurent Fabius condemned what he called a "terrorist attack."
UPDATE III: The man killed at the free-speech debate identified as Finn Norgaard.
UPDATE IV: Police Respond to Second shooting in Copenhagen synagogue in Krystalgade street.
Hours later, a gunman opened fire outside a synagogue in Krystalgade street, about 5km from the scene of the first attack, killing a Jewish man and wounding two police officers.

The victim was named as Dan Uzan, 37. He had been on security duty while a bat mitzvah ceremony was taking place inside the synagogue.
UPDATE V: Copenhagen attacks – the victims.
Finn Norgaard:

Finn Norgaard, 55, who was killed in the Copenhagen cafe attack, was a Danish film director, who directed and produced documentaries for Danish television including in 2004 "Boomerang boy" about an Australian boy's dreams to become a world boomerang champion and in 2008 "Le Le" about Vietnamese immigrants in Denmark.

Dan Uzan:

Dan Uzan, 37, who was killed in the subsequent synagogue attack, came from a family active in Copenhagen's Jewish community. He attended a Jewish school and joined the community's security efforts, taking part in patrols to protect Jewish institutions, from a young age.

At 6ft 9 inches, he was a talented basketball player and had played for Horsholm 79-ers since 1996. In a statement the club described him as "a great player and a great personality."
UPDATE VI: Danish police raid Internet cafe, arrest 2 in terror attacks investigation.
Danish police raided an Internet cafe in Copenhagen, arresting at least two people in the area where a suspected gunmen in Saturday's terror attacks was killed, AFP reported on Sunday, citing Danish media.

Police told Denmark's DR television that the raid was part of the investigation into the terror attacks in which two people were killed.
UPDATE VII: Suspected terrorist gunman killed by Danish Police.
Judge Jeanine Pirro says it's time for Obama to put your big boy pants on!
The world is in chaos with five major crisis going in Iraq, Syria, Ukraine, Israel & Hamas and the United States Southern border. These problems are of Obama's doing his his incoherent foreign policy and a refusal to enforce existing US immigration laws. Pirro tells Obama … PUT YOUR ON YOUR BIG BOY PANTS AND GET IN THE GAME WITH A COHERENT FOREIGN POLICY!!!" Hey Barack, it's time to remove the mom jeans.

Posted July 21, 2014 by

Scared Monkeys al-Qaeda

,

Barack Obama

,

Bystander in Chief

,

Community Agitator

,

Divider in Chief

,

Epic Fail

,

Illegal Immigration

,

Iran

,

Iraq

,

ISIS

,

Islam/Muslims

,

Israel

,

Israel/Palestine

,

Leading from Behind

,

Lost in Smallness

,

Middle East

,

Military

,

Misleader

,

Obamanation

,

Open Borders - Border Security

,

Radical Islam

,

Russia

,

Syria

,

Taliban

,

Terrorism

,

Ukraine

,

United States

,

War on Terror

,

World

,

WTF

,

You Tube - VIDEO

|

3 comments
Once again the Obama administration treats it's allies with condemnation … Kerry was for saying it was an Israel hell of a pinpoint operation, before he was against it.

Secretary of State John Kerry was caught on a hot mic during this Sunday morning's round robin of talk shows with some interesting and blunt remarks as a condemnation of Israeli tactics Kerry said on the open mic, . "It's a hell of a pinpoint operation" not once but twice."The Washington Post's reports:
Kerry's comments are clear. "It's a hell of a pinpoint operation," he says, then repeats it. "It's a hell of a pinpoint operation." It's an apparent reference to Israel's insistence that its incursion into the region would be limited. "It's escalating significantly," the person on the phone replies, and Kerry then says: "We've got to get over there. I think we ought to go tonight." He then calls it "crazy" to be "sitting around."
Sec. of State Kerry was asked by Chris Wallace on 'Fox News Sunday' what he meant by his comments. As reported at Powerline, In an unusual moment during Fox News Sunday, host Chris Wallace presented Secretary of State John Kerry with video recorded before he came on air and asked Kerry whether he thought that Israel went too far? Let the double talk begin.
"When you said it's a hell of a pinpoint operation," Wallace asked, are you "upset that the Israelis are going too far?"

"It's very difficult in these situations," Kerry said, repeating that the United States supports Israel's right to defend itself. He then explained his comments by saying, "I reacted, obviously, in a way that anybody does in respect to young children and civilians."
Posted July 20, 2014 by

Scared Monkeys Barack Obama

,

Democrats

,

Divider in Chief

,

Epic Fail

,

Islam/Muslims

,

Islamofascist

,

Israel/Palestine

,

John Kerry

,

Liberals

,

Military

,

Misleader

,

Progressives

,

State Department

,

United States

,

WTF

,

You Tube - VIDEO

|

2 comments
The search for three missing teens in Israel has come to a sad, savage and bloody end …
19 year old Eyal Yifrah, 16 year old Gilad Shaar and 16 year old Naftali Fraenkel, who had dual Israeli-American citizenship, have been missing since June 12, 2014 have been found murdered in the West Bank north of Hebron. The three went missing while hitching home from a West Bank religious school. Israeli officials said at the time that one of the teens called a police emergency line said: "We've been kidnapped." They were not heard from again.
Click HERE to watch FOX News Video
Prime Minister Benjamin Netanyahu vowing "Hamas will pay."
The Israeli air force conducted strikes early Tuesday morning against 34 targets in the Hamas-controlled Gaza Strip in response to rocket attacks against Israel's southern communities. It was not immediately clear if the airstrikes, which targeted Hamas and Islamic Jihad assets in the strip and came after more than 20 rockets were fired into southern Israel over the past two days, resulted in any casualties, the Jerusalem Post reported.

Also on Tuesday, a Palestinian who Israel said was a member of Hamas was shot dead when he threw a grenade at forces carrying out an arrest raid in the West Bank. The man was the first casualty since the bodies were found.
UPDATE I: The Times of Israel: What happened on the night of the kidnapping.
The three teens were waiting at Geva'ot Intersection, west of the settlement of Alon Shvut in the Etzion Bloc south of Jerusalem, soon after 10:15 p.m, looking to catch a ride heading west on Route 367 toward Beit Shemesh and from there to locations in central Israel where each of them lived.

Inside the Hyundai, Israel alleges, were Hamas terrorists Amer Abu Aysha and Marwan Kawasme.

Recognizing, too late, that the car was not an innocent Israeli vehicle, one of the teens called the police at 10:25 p.m. and whispered, "We've been kidnapped." The call was transferred immediately to a senior officer, who continued to ask questions but received no reply. The call lasted for 2:09 minutes and was then cut off. The officer called the number eight more times, but received three busy signals and reached voicemail five times.

The kidnappers, apparently realizing that a call had been made, shot the three teens dead soon afterwards in the backseat of the car, military sources said.

Prime Minister Benjamin Netanyahu said Monday night that they were murdered "in cold blood."
UPDATE II: Israel Launches Airstrikes in Gaza Strip.
Israel said it launched a series of airstrikes against targets in the Gaza Strip early Tuesday. The military said the strikes hit 34 targets and injured four Palestinians across the Hamas-controlled territory.

It also said approximately six rockets hit Israel, including two that struck an area north of the city of Sderot. No damage or injuries have yet been reported.
Israel launches Gaza air strike after bodies of missing teens found.
Israel bombed dozens of sites in the Gaza Strip on Tuesday, striking at Hamas after finding the bodies of three missing teenagers whose abduction and killing it blames on the Palestinian Islamist group.

Israel's security cabinet, which held an emergency session late on Monday and was due to meet again on Tuesday, was split on the scope of any further action in the coastal enclave or in the occupied West Bank, officials said. The United States and regional power-broker Egypt urged restraint.

The military said aircraft attacked 34 sites, mostly belonging to Hamas, though its statement did not link the strikes to the abductions. Palestinian medics said two people were slightly wounded.

The military cited 18 Palestinian rockets launched against Israel from Gaza in the past two days.

The Islamist group has neither confirmed nor denied involvement in the disappearance of the students as they hitchhiked near a Jewish settlement on June 12 nor in the cross-border rocket salvoes from Gaza.
Posted July 1, 2014 by

Scared Monkeys Crime

,

Deceased

,

Hamas

,

Hate Crime

,

Islam/Muslims

,

Islamist

,

Israel

,

Israel/Palestine

,

Kidnapping/Abduction

,

Middle East

,

Missing Persons

,

Murder

,

Terrorism

,

United States

,

Violence

,

War on Terror

,

You Tube - VIDEO

|

11 comments
Hey John Kerry, why the long face? He has certainly put his foot in his mouth this time …

Secretary of State John Kerry is feeling the backlash from his ignorant comments about Israel could become an "Apartheid state".  Kerry tried to backpedal on the comments regarding one of the United State's greatest allies; however,  Kerry still found time to make excuses and blame partisan politics for his foolish comments saying, "I will not allow my commitment to Israel to be questioned by anyone, particularly for partisan, political purposes. The tape of Kerry's comments was published by the Daily Beast on Sunday, a recording of Kerry's comments to a meeting of the Trilateral Commission on Friday in which he lamented the breakdown of talks between the Israelis and Palestinians.
Secretary of State John Kerry, under fire for warning that Israel risks becoming "an apartheid state" in the absence of a peace deal, released a statement Monday evening pushing back hard.

"I will not allow my commitment to Israel to be questioned by anyone, particularly for partisan, political purposes," Kerry said in a release put out by the State Department. "… If I could rewind the tape, I would have chosen a different word to describe my firm belief that the only way in the long term to have a Jewish state and two nations and two peoples living side by side in peace and security is through a two state solution."
Political purposes? As stated at Powerline, "Just how Mr. Pompous intends to disallow questions about his commitment to Israel is unclear. What is clear is that the questions being raised aren't a matter of partisan politics." The fact of the matter is that the criticism and backlash toward Kerry is coming from all sides, Democrats and Republicans alike. This is bi-partisan outrage. Last time I checked, Sen. Barbara Boxer of California was a Democrat.  Boxer said on Twitter that any statement comparing Israel to apartheid "is nonsensical and ridiculous." But wait,  there is also criticism from the non-partisan Anti-Defamation League, the National Jewish Democratic Council, and by Democratic partisans like Senators Barbara Boxer and Mark Begich.
Fellow Democrat Nita Lowey of New York, ranking member on the House Appropriations Committee, also spoke out on Twitter against the comments, saying: "Inflammatory rhetoric comparing Israel's democracy to repugnant apartheid policy is irresponsible, inaccurate & counterproductive."

Democratic Sen. Mark Begich of Alaska also spoke out against Kerry's comments.

"Secretary Kerry knows as well as anyone that negotiating lasting peace in this region of the world is difficult but it's not productive to express his frustration in this way," Begich said in a statement Monday. "This remark also implies Israel should ignore the pact between [Palestinian President Mahmoud] Abbas and the Hamas. Last time I checked, the U.S. didn't negotiate with terrorist organizations and we shouldn't expect the Israeli government to either."
Senator Ted Cruz (TX-R) is calling for John Kerry to resign and for Barack Obama to accept it. Cruz said in a floor speech went on to say, "Secretary Kerry has thus proven himself unsuitable for his position and that before any further harm is done to our alliance with Israel.
"Mr. President, sadly, it is my belief that Secretary Kerry has proven himself unsuitable for the position he holds. And therefore, before any further harm is done to our national security interests and to our critical alliance with the nation of Israel, John Kerry should offer President Obama his resignation and the president should accept it," he added. "Mr. President, I would suggest the absence of a quorum."
Emergency Committee for Israel calls for John Kerry to resign.
Posted April 29, 2014 by

Scared Monkeys Barack Obama

,

Democrats

,

Divider in Chief

,

Epic Fail

,

Foreign Policy

,

Islam/Muslims

,

Israel

,

Israel/Palestine

,

John Kerry

,

Leading from Behind

,

Middle East

,

Misleader

,

Obamanation

,

Politics

,

Republican

,

Scandal

,

State Department

,

Ted Cruz (TX-R)

,

United States

,

WTF

,

You Tube - VIDEO

|

one comment
The Obama Administration once again treating an American ally badly … I guess this is one way of making Hillary Clinton look good.

The Daily Beast is reporting that Sec. of State John Kerry said during a closed door meeting of the Trilateral Commission on Friday that if Israel doesn't make peace soon, it could become 'an apartheid state,' like the old South Africa. That's the way John Kerry, piss off one of America's greatest allies, that will win them over.  Hey Kerry, I must have missed which one want to eradicate Israeli's? And who did Fatah just embrace last week … can you say Hamas. This is unbecoming of  a Secretary of State and usually a president would be asking for a resignation, but not when they are doing Obama's foreign policy bidding.
So Barack, then I told them if they do not accept our all or nothing peace solution, Israel could become 'An Apartheid State'.
I see John, you do realize that was not meant to be repeated publicly, right?
The secretary of state said that if Israel doesn't make peace soon, it could become 'an apartheid state,' like the old South Africa. Jewish leaders are fuming over the comparison.

If there's no two-state solution to the Israeli-Palestinian conflict soon, Israel risks becoming "an apartheid state," Secretary of State John Kerry told a room of influential world leaders in a closed-door meeting Friday.

Senior American officials have rarely, if ever, used the term "apartheid" in reference to Israel, and President Obama has previously rejected the idea that the word should apply to the Jewish state. Kerry's use of the loaded term is already rankling Jewish leaders in America—and it could attract unwanted attention in Israel, as well.

It wasn't the only controversial comment on the Middle East that Kerry made during his remarks to the Trilateral Commission, a recording of which was obtained by The Daily Beast. Kerry also repeated his warning that a failure of Middle East peace talks could lead to a resumption of Palestinian violence against Israeli citizens. He suggested that a change in either the Israeli or Palestinian leadership could make achieving a peace deal more feasible. He lashed out against Israeli settlement-building. And Kerry said that both Israeli and Palestinian leaders share the blame for the current impasse in the talks.
Posted April 28, 2014 by

Scared Monkeys Barack Obama

,

Chicago-Style Politics

,

Divider in Chief

,

Epic Fail

,

Foreign Policy

,

Government

,

Gutter Politics

,

Hamas

,

Israel

,

Israel/Palestine

,

John Kerry

,

Middle East

,

Misleader

,

Obamanation

,

State Department

,

United States

,

War on Terror

,

WTF

|

no comments