Who is offering to pay for the funeral of 3 Philadelphia children killed in a carjacking. Kudo's Charles!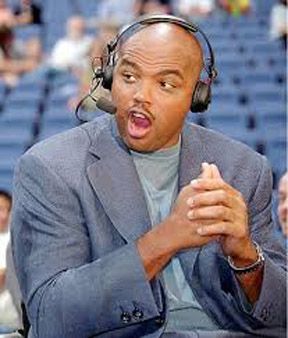 Daily Commentary – Friday, August 1, 2014
Download
TRAGEDY …
A pilot and two passengers are missing after fiery hot air balloon crash in Virginia at the Mid-Atlantic Balloon Festival Friday night at about 8 pm in Meadow Event Park in Doswell, VA. Authorities are saying that the balloon's gondola caught fire after it hit a power line. According to witnesses, after the balloon erupted into flames, there were screams for help, then explosions.  Search efforts were hampered by darkness and the heavily wooded area.  Two members of the University of Richmond women's basketball staff  were aboard the balloon. One victim is being identified as Natalie Lewis, the director of basketball operations for the Richmond Spiders. The balloon captain was ID's as Dan Kirk.
Due to the terrible incident, the remainder of the Mid-Atlantic Balloon Festival has been cancelled.
Two members of the University of Richmond women's basketball staff were passengers on a hot air balloon that crashed in Virginia Friday night, CBS News has confirmed.

One victim, Natalie Lewis, was the director of basketball operations for the Richmond Spiders. Her parents arrived in Richmond Saturday from their hometown of Buffalo, New York, CBS News' Mark Albert reports.

Friends of the balloon captain, Dan Kirk, called him a true ambassador to the sport of hot air ballooning.

The balloon's basket caught fire after touching a power line near Doswell, Virginia, north of Richmond, the state capital.
UPDATE I: 2 bodies found, 1 missing after hot air balloon burns.
More than 100 state troopers and deputies searched for the third occupant of a hot air balloon that crashed in flames at a Virginia balloon festival, killing the other two people on board, state police said Saturday.

Witnesses captured photographs of the balloon after it drifted into power lines, burst into flames Friday night and crashed into the countryside about 25 miles north of Richmond. Some reported seeing two people either jump or fall from the basket at a dizzying height.

The bodies were found about 1,500 yards apart in a heavily wooded area, Virginia State Police spokeswoman Corinne Geller said Saturday afternoon.
UPDATE II: Third body found after hot air balloon Crash.
Authorities have found the remains of the third occupant of the hot air balloon that burst into flames at a Virginia festival, police said Sunday.

Now investigators are trying to determine what made the balloon drift into power lines, catch fire and crash, killing the pilot and two passengers.
THE NAACP WAS FOR GIVING A LIFETIME ACHIEVEMENT AWARD TO DONALD STERLING, BEFORE THEY WERE AGAINST IT.
The NAACP says that the lifetime ban from the NBA for LA Clippers owner Donald Sterling for racist comments recorded on audio tape talking to his ex-girlfriend is not enough.  The NAACP called for NBA commissioner Adam Silver to to meet with other owner's to ensure that Sterling's bigotry and racists views "remains an anomaly among the owners and executives in the league."  They also stated, "Sterling's long-established pattern of bigotry and racist comments have not been a secret in the NBA. Yet until now, they have been tolerated and met with a gentle hand and a blind eye." REALLY? Donald Sterling's racist past was no secret to anyone. I guess the NAACP missed the multiple federal lawsuits for violating the Fair Housing Act based on race when his company refused to rent to African-American prospective tenants. But that did not stop the NAACP from giving Donald Sterling a 'Lifetime Achievement Award' in 2009 and was about to give him another in May 2014 when it hit the fan. WHO TURNED A BLIND EYE? The NAACP looked the other way as to Sterling's actions and instead took his money donations for years. Why else would Sterling get an award from a co-called civil rights organization at the same time in 2009 came just before he agreed to pay a $2.765 million settlement in a case that alleged he discriminated against African Americans, Latinos and others at apartment buildings he owned in Los Angeles County? LIFETIME ACHIEVEMENT AWARD, SERIOUSLY?
A note to the NAACP, you might want to evaluate your own policies as to how you vet individuals before you give them awards before you lecture anyone.
Several civil rights organizations are applauding the NBA for its lifetime ban of Clippers owner Donald Sterling because of racist comments the league says he made in a recorded conversation.

However, those groups still want to meet with NBA commissioner Adam Silver to discuss diversity in the executive ranks of the professional basketball league and to figure out ways to ensure such situations don't happen again.

The National Urban League, the National Action Network, the NAACP and the National Coalition on Black Civic Participation issued a joint statement cheering Silver's announcement that he banned Sterling for life and that the league would attempt to force him to sell the Clippers.

That decision, the statement said, was "a bold, courageous and resolute message that the views expressed by Sterling do not represent the National Basketball Association as an organization today or the kind of organization that it seeks to be in the future."

But Sterling's suspension isn't enough, the groups said, calling for Silver to meet with them to ensure Sterling "remains an anomaly among the owners and executives in the league."

"Sterling's long-established pattern of bigotry and racist comments have not been a secret in the NBA," the statement said. "Yet until now, they have been tolerated and met with a gentle hand and a blind eye."
The Gateway Pundits reminds us that with all the moral outrage from the NAACP … they are still keeping Donald Sterling's money.
BANNED FOR LIFE …
Ahead of a possible boycott of NBA playoff games, NBA commissioner Adam Silver gives LA Clippers owner the basketball death penalty. Silver announced that the Clippers owner, Donald Sterling, was banned for life and is not to have any dealings with the Clippers. Sterling was also fined $2.5 million  which will be donated to anti-discrimination organizations. The commissioner is also going to push owners to force Sterling out of the league. Currently, under NBA rules, 75% of the league's owners must approve the removal of a franchise owner.
Silver spoke to the press at an 11 a.m. news conference from New York, stating he will "do everything in my power" to force the sale of the Clippers.

"The hateful opinions voiced by that man are those of Mr. Sterling. The views expressed by Mr. Sterling are deeply offensive and harmful. That they came from an NBA owner only heightens the damage and my personal outrage," Silver said. "I am banning Mr. Sterling for life from any association with the Clippers association or the NBA. Mr. Sterling may not attend any NBA games or practices, he may not be present at any Clippers facility, and he may not participate in any business or decisions involving the team."
The Los Angeles Clippers released a statement following the lifetime banning of owner Donald Sterling: "We wholeheartedly support and embrace the decision by the NBA and Commissioner Adam Silver today. Now the healing process begins."
The LA Clippers united last night  … "WE ARE ONE" and won their game 5 playoff game last night over the Golden State Warriors 113-103 to take a 3 games to 2 lead in their best of 7 series.
Hypocrite and opportunist Al Sharpton is at it again …
Al Sharpton says that the NBA should strip LA Clippers owner Donald Sterling of his basketball team because of  his racist comments. Sharpton stated that, "No one should be allowed to own a team if they have in fact engaged in this kind of racial language." Hmm, does that mean that others who make racist comments, no matter what their color, should have their livelihoods, jobs and companies taken away as well? What Sterling did was repulsive and disgusting and I certainly do not defend the ignorant and easily manipulated bigot, but should people's property be forcibly taken from them? That is a terrible precedent to set and does it go both ways? Although I guess Sterling could go the way of former MLB owner of the Cincinnati Reds Marge Schott following her "Hitler" comments.
Where was Al Sharpton demanding this same action when Donald Sterling was sued by the federal government for violating the Fair Housing Act based on race when his company refused to rent to African-American prospective tenants and misrepresented the availability of apartment units to African-American prospective tenants in the Beverly Hills section of Los Angeles? Hell, just the other day you All were going to be both attending Los Angeles NAACP 100th Anniversary gala where Donald Sterling was going to receive a lifetime achievement award.
Sharpton said, "No one should be allowed to own a team if they have in fact engaged in this kind of racial language." He then added his often repeated threat of mobilizing a protest:

We are prepared at National Action Network to rally in front of the NBA headquarters if this matter is not immediately dealt with.
 I am pretty certain that the market will have a way of working this out. The NBA commissioner may suspend Sterling from operations, but to take away his team may not be in his power. That being said, what player would ever want to play for this man, white, black, Hispanic, Asia, European, or whatever.  It is pretty hard to own a team with no players.
Mr. Sharpton, you know what they say about people in glass houses and stones, right? Just curious Al, should individuals also lose their livelihood and never be heard from ever again when they take part in a phoney rape hoax accusation against a police officer?
UPDATE I: NBA Commissioner Adam Silver Bans for Life Clippers Owner Donald Sterling from NBA … Pushes to 'Force Sale' of Team Over Racist Comments.
UPDATE II: Thank you to Fox News.com and Eric Bolling for the link … 'Donald Sterling is a racist and liberal media are hypocrites'.
You pretty much knew Barack Obama would weigh in on the racist comments from  LA Clippers owner Donald Sterling, who was caught on tape telling his girlfriend not to bring black friends to his NBA games. Obama blasted "ignorant" Sterling for his "offensive racist comments." But where is the LEFT claiming that Republicans are racists? Oh, that is because Clippers owner, Donald Sterling, is a Democrats.
President Obama called the owner of the NBA's Los Angeles Clippers basketball team "ignorant" Sunday for reportedly making racist remarks about black people.

"The owner is reported to have said some incredibly offensive racist statements that were published," Mr. Obama said at a news conference in Malaysia. "I don't think I have to interpret those statements for you; they kind of speak for themselves. When ignorant folks want to advertise their ignorance you don't really have to do anything, you just let them talk.
UGLY INCIDENT IN THE NBA AND HAS NOTHING TO DO WITH THE GAMES ON THE COURT …
From TMZ, racist comments from the LA Clippers owner Donald Sterling making racist comments while talking to his girlfriend V. Stiviano. The comments made by Sterling are truly unfortunate and repugnant. It is absolutely astonishing to me that an owner of an NBA franchise whose coach in Doc Rivers is black, your best player Chris Paul is black and so is pretty much most of your team roster can make such a comment like don't bring black people to the game. But I can guarantee you that J.J. Reddick is just as upset as a Chris Paul or Blake Griffin. Did some one forget to tell this idiot owner that his girlfriend was half Hispanic, half black?
Of course Donald Sterling should be afforded due process, but damn. I honestly can't see how he could remain owner of this team as why would any black player, or any player with a conscience want to play for a team owned by this guy. However, the court of public opinion has already pretty much found him guilty. The NBA is investigating the situation.
"It bothers me a lot that you want to broadcast that you're associating with black people. Do you have to?" (3:30)

"You can sleep with [black people]. You can bring them in, you can do whatever you want.  The little I ask you is not to promote it on that … and not to bring them to my games." (5:15)

"I'm just saying, in your lousy f******* Instagrams, you don't have to have yourself with, walking with black people." (7:45)

"…Don't put him [Magic] on an Instagram for the world to have to see so they have to call me.  And don't bring him to my games." (9:13)
UPDATE I:  Reaction from Magic Johnson: 
"I will never go to a Clippers game again as long as Donald Sterling is the owner," Magic Johnson said on Twitter. He also said the alleged comments were "a black eye for the NBA" and said he felt bad that friends such as Rivers and Clippers point guard Chris Paul had to work for Sterling.

The former Clippers guard Baron Davis wrote on Twitter that Sterling's discrimination has been "going on for a long time
UPDATE II: ESPN has VIDEO of the NBA Commissioner Adam Silver addresses the media on the alleged racist comments by Clippers owner Donald Sterling.
UPDATE III: Comments from the NBA Commissioner from USA Today.
"All members of the NBA family should be awarded due process," said Silver. "Which is why I'm not yet prepared to issue any potential sanctions against Donald Sterling. We will move extraordinarily quickly. We plan to have this wrapped up in the next few days."

Silver said he spoke to Sterling, who will not attend Sunday's playoff game between the Clippers and Golden State Warriors in midst of backlash.

The NBA, labeling the remarks "disturbing and offensive" in an earlier statement, is currently conducting a "full investigation" on the audio, which was obtained by TMZ, and features a man identified as Sterling telling his girlfriend not to bring black people to games. The recorded argument was based on an Instagram photo of Sterling's girlfriend posing with Los Angeles Lakers legend Magic Johnson.

"The core of the investigation is understanding whether the tape is authentic and interviewing Donald Sterling," Silver said.
UPDATE IV: Sterling's wife describes alleged mistress as gold digger in lawsuit.
Wow really, she is a gold digger, and I thought it was love. However, that does not change the fact of what Donald Sterling said. Of course it is interesting that the telephone conversation was taped.
Donald Sterling's wife of more than 50 years describes his alleged mistress as a gold digger who seduces older, wealthy men and persuades them to shower her with gifts, according to a lawsuit filed in Los Angeles County Superior Court on March 7.

The Clippers team owner and a woman identified as V. Stiviano allegedly began an affair after meeting at the 2010 Super Bowl game and were still in the relationship as of the filing date, according to the lawsuit filed by Rochelle H. Sterling, who is described in the suit as "a married woman seeking to protect and recover community property in her individual capacity."

Rochelle Sterling alleges that her husband used community property to buy Stiviano a 2012 Ferrari, two Bentleys and a 2013 Range Rover, worth a total of more than $500,0000.
UPDATE VI: NAACP Was Set to Give L.A. Clippers Owner Donald Sterling a Lifetime Achievement Award Next Month Before He Was Caught on Audio Tape Making Racist Comments … What About all the previous Racism?
UCONN HUSKIES … BEST IN SHOW!!!
#7 seed University of Connecticut Huskies defeat the #8 seed Kentucky Wildcats, 60-54 …
UCONN guard Shabazz Napier was the best player on the court tonight as he lead the Huskies to a 60-54 victory over Kentucky and its five starting freshmen before 79,238 at AT&T Stadium in North Texas. The UCONN backcourt of Napier and Ryan Boatright were in control the whole way as the Huskies never trailed. Napier had 22 points and six rebounds. Boatright had 14 points and three assists. In the end, the more mature, fundamentally sound UCONN Huskies defeated the Kentucky Wildcat "one and doners". Not to mention free throw shooting killed Kentucky. It was the 4th Men's basketball championship, adding to their school titles in 1999, 2004 and 2011. Shabazz Napier was named the Most Outstanding Player of the Final Four.
Shabazz Napier turned in another all-court masterpiece Monday night to lift the Huskies to a 60-54 win over Kentucky's freshmen and a national title hardly anyone saw coming.

Napier had 22 points, six rebounds and three assists, and his partner in defensive lock-down, Ryan Boatright, finished with 14 points.

UConn (32-8) never trailed. The Huskies led by as many as 15 in the first half and watched the Wildcats (29-11) trim the deficit to one with 8:13 left. But Aaron Harrison, Kentucky's big-moment shooter in the last three games, missed a 3-pointer from the left corner that would've given the `Cats the lead. Kentucky never got closer.

One key difference in a six-point loss: Kentucky's 11 missed free throws — a flashback of sorts for coach John Calipari, whose Memphis team blew a late lead against Kansas after missing multiple free throws in the 2008 final. The Wildcats went 13 for 24. UConn went 10 for 10, and when Lasan Kromah made his last two with 25.1 seconds left for a six-point margin, the celebration was on.

In all, Calipari's One and Doners got outdone by a more fundamentally sound, more-seasoned group that came into this tournament a seventh-seeded afterthought but walked away with the program's fourth national title since 1999. They were the highest seed to win it all since Rollie Massimino's eighth-seeded Villanova squad in 1985.
College students behaving badly … Today's lesson, there are consequences to foolish actions and  … it's just a game!

Following the University of Arizona's loss to the Wisconsin Badgers in OT, 64-63, hundreds of individuals filled the streets and many fans went on a violent rampage throwing battled and firecrackers. As reported at the Tucson Sentinel, after what TPD Sgt. Pete Dugan called a "reasonable amount of time," officers told the crowd that they would be arrested if they remained. Instead of disbursing, the fans threw beer bottles and firecrackers at the officers. Police responded with pepper spray, canisters and balls at the large crowd. The crowds can be heard in the video below chanted "police brutality" during the clash with police officers. In the end, 15 people were arrested on charges of disorderly conduct, resisting arrest and unlawful assembly.
Some fans went on an angry rampage, lobbing bottles and firecrackers outside the University of Arizona late on Saturday after the school's basketball team narrowly lost to the University of Wisconsin in an NCAA tournament game, police said.

Tucson police in riot gear used pepper spray on the unruly crowd and arrested 15 people on charges of disorderly conduct, resisting arrest and unlawful assembly, a police statement said.

Three of those arrested suffered minor injuries, police said. Rioters threw bottles and other objects at police and their vehicles but no officers were hurt. Police said hundreds of people filled the streets after the game, but it was not clear how many were involved in the melee.
These people will find a way to destroy anything fun … Obamacare Bracketology … STOP THE MADNESS!!!
As if Obamacare is not already the most over-marketed product ever. Now the Obama administration are launching a new marketing campaign wrapped around the NCAA men's and women's college basketball tournaments. Seriously? First of all, Obama should not be filling out NCAA brackets. I would like to think that the President of the United States might have more important things to do. At least, he better! Also, stop attempting to pick winners and losers. With your track record, it has been mainly losers. Could we Americans just have something that is free from Obamacare? Please, we beg you!!!
For the Obama administration, March Madness is another chance to press young people — particularly young men — to sign up for health care.

Health care officials are launching a new marketing campaign wrapped around the NCAA men's and women's college basketball tournaments that start this week.

Starting Monday, Obama, some of his aides and celebrity athletes who back the health care plan will conduct interviews, make public service ads and use social media appeals as a key deadline looms on March 31.

Citing the popularity of college basketball during the tournament season known as March Madness, White House senior communications adviser Tara McGuinness said, "We're putting on a full-court press to remind our fellow fans that there are two weeks left to sign up for quality, affordable health insurance."
Posted March 17, 2014 by

Scared Monkeys Barack Obama

,

Basketball

,

Campaigner in Chief

,

Community Agitator

,

Epic Fail

,

Healthcare

,

Healthcare.gov

,

NCAA

,

Obamacare

,

Obamanation

,

Sports

,

WTF

,

You Can Keep Your Insurance

|

one comment