The age of cable and network TV viewers is aging faster than the population!
Daily Commentary – Monday, September 8, 2014
Download
Dreamworks Animation working on bringing back the famous canine as a cartoon series!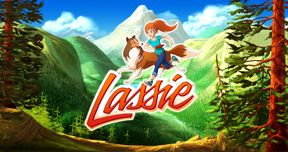 Daily Commentary – Monday, August 18, 2014
Download
<
LISTEN TO THE DANA PRETZER SHOW ON SCARED MONKEYS RADIO AT 9 PM ET
From Canadian Comedy Series Corner Gas, Fred Ewanuick discussing his time on the show
Keith Thibodeaux (Little Ricky) discussing his time on I Love Lucy
LISTEN TONIGHT LIVE AT 9 PM ET
The Dana Pretzer Show – Tuesday, August 5, 2014 Download Podcast
A tribute to classic TV with special guests Stanley Livingston (Chip from My 3 Sons), Fred Ewanuick (Canadian show Corner Gas) and Keith Thibodeaux (Little Ricky from I Love Lucy)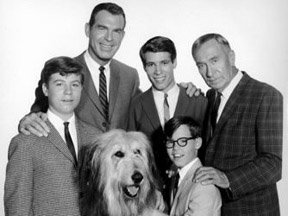 Daily Commentary – Tuesday, August 4, 2014 Download
MUST SEE TV …
Hey everyone … tune in tonight and set your DVR's to Greta Van Susteren's 'On The Record' as she will be investigating the 2006 disappearance of Jennifer Kesse. Also, crime blogger, Blink (S. Christina Stoy) from 'Blink on Crime' was one of the many interviewed for Greta's investigation in to the bizarre and mysterious disappearance of Jennifer Kesse. Drew and Joyce Kesse have been long time friends of Scared Monkeys, Dana Pretzer Scared Monkeys Radio and Blink of Blink on Crime. These parents are the salt of the Earth and good people who deserve answers.
Friday at 7p ET and Saturday at 9p ET to "Greta Investigates: The Mysterious Disappearance of Jennifer Kesse."
 The story of Jennifer's disappearance is filled with bizarre clues, a long list of possible suspects and a mysterious figure caught on videotape. Greta Van Susteren has known the Kesse family since 2006 when she met them in Orlando just days after Jennifer first went missing.

She's chronicled all the twist and turns over the years in a case that she says "haunts me to this day." Her heartbroken father, Drew Kesse, told Greta that "we no longer care why, who, when and where. We don't care. We simply want Jennifer back."

Fox News recently sat down with the Kesse family, Jen's boyfriend, her best friend, a co-worker, and an Orlando police detective. All are completely baffled to this day by her disappearance. One reporter who covered the story told Fox News that "this was the first case I lost sleep over."
We wish Drew and Joyce Kesse, Jennifer's family and Friends our prayers and hope maybe this media exposure will help in finally figuring out what happened to Jennifer, provide justice and most importantly to Bring Jennifer Home!
UPDATE I: Family Letter from the Kesse's:
We are pleased to announce that Fox News Channel, FNC with Host Greta Van Susteren have produced and will air an hour long Special on Jennifer's case this Good Friday, April 18th at 7:00pm and replayed again at 2:00am. The show will also re-air again Saturday, 4/19 at 9:00pm and again at 1:00am. It is named "Greta Investigates- The Mysterious Disappearance of Jennifer Kesse". We ask that you pass on the information concerning the Special to all you on on any and all social networks as well as email address books. Hopefully this special will be able to touch someone's heart who knows what has happened to our loved one, Jennifer and speak up. The time to bring Jennifer home is now and we need your help to do so now.
The Kesse's
More information, updates and opinions can be read at Scared Monkeys Missing Persons Forum: Jennifer Kesse.
Another one of our great actors from the Golden age of Hollywood has passed away …
Mickey Rooney, the iconic actor whose prolific career on stage and screen that spanned eight decades, has died at the age of 93 on Sunday.  Rooney died Sunday of natural causes at age 93 surrounded by family at his North Hollywood home. He was born Joseph Yule, Jr. on September 23, 1920 in Brooklyn, New York and began his acting career shortly after his first birthday, appearing on vaudeville stages with his parents. Rooney's career is a who's who of movies such as Boy's Town, Babes in Arms, National Velvet, The Bold and the Brave, It's a Mad, Mad, Mad, Mad World, Bill and of course his role in numerous films as the original Andy Hardy with actress Judy Garland. EIGHT DECADES!!!  They do not make them like this anymore.
Mickey Rooney:  September 23, 1920 – April 6, 2014, Rest in Peace
Mickey Rooney and Judy-Garland from 'Babes on Broadway' together again in Heaven
As adept at comedy as drama and an excellent singer and dancer, Rooney was regarded as the consummate entertainer. During a prolific career on stage and screen that spanned eight decades ("I've been working all my life, but it seems longer," he once said), he was nominated for four Academy Awards and received two special Oscars, the Juvenile Award in 1939 (shared with Deanna Durbin) and one in 1983 for his body of work.

He also appeared on series and TV and in made for television movies, one of which, "Bill," the touching story of a mentally challenged man, won him an Emmy. He was Emmy nominated three other times. And for "Sugar Babies," a musical revue in which he starred with Ann Miller, he was nominated for a Tony in 1980.
'Yankee Doodle Boy'
Both in his professional and personal life Rooney withstood many peaks and valleys. He was married eight times — first and most famously to his MGM co-star Ava Gardner — and filed for bankruptcy in 1962, having gone through the $12 million he had earned. And until middle age, he was never able to quite cast off his popularity as a juvenile. Nonetheless, Rooney's highs more than compensated for his lows. Via his "Andy Hardy" series of films, the five-foot-three Rooney came to embody the virtues of small-town American boyhood. Those films and a series of musicals in which he co-starred with Judy Garland made him the nation's biggest box office attraction for three years running.
From Hollywood.com – The Tributes pour in for acting icon, Mickey Rooney.
Tributes are flooding in from celebrities following the death of Hollywood actor Mickey Rooney on Sunday (06Apr14). The acting veteran, whose career spanned over nine decades, passed away aged 93. His cause of death has not been released. Stars took to their Twitter.com pages to mourn the actor and pay their respects on Sunday. Oscar-winning actress Marlee Matlin wrote, "A lovely man, talented actor & friend, Mickey Rooney has passed at 93. He is with his dear friend Judy Garland putting on shows in heaven". Star Trek actor William Shatner adds, "My thoughts and prayers go out to the family of Mickey Rooney.
UNBELIEVABLE ACTIONS OF OBAMA ADMINISTRATION … ACTUALLY THIS SHOULD BE TERRIFYING TO AMERICANS.
To attract people, to win over people to that which I have realized as being true, that is called propaganda.
In the beginning there is the understanding, this understanding uses propaganda as a tool to find those men, that shall turn understanding into politics.
Success is the important thing. Propaganda is not a matter for average minds, but rather a matter for practitioners. It is not supposed to be lovely or theoretically correct.
I do not care if I give wonderful, aesthetically elegant speeches, or speak so that women cry. The point of a political speech is to persuade people of what we think right.  (Joseph Goebbels)
What might be most shocking about the below Valerie Jarrett interview with 'Top That' on Pop Sugar.com is that Democrats and especially the Obama Administration does not even hide it anymore that they and the media are the Democrat-Media Complex. White House adviser Valerie Jarrett was out in LA this week meeting with television and movie producers and writers to encourage them to include favorable Obamacare mentions in their scripts. ARE YOU KIDDING!!! A government going to the media to shill their agenda for script and product placement to make it appear that they are mainstream and brainwash the people with propaganda. This is still the United States, is it not?
"That's the cool thing," a host said to the presidential advisor. "You've been reaching out to people that are, you know, outside of the norm of what the president might work with. Who else are you working with? Like celebrities, personalities, things like that?"

"You name it," said Jarrett. "That's part of why I'm in L.A. I'm meeting with writers of various TV shows and movies to try to get it into the scripts." When Jarrett says "it into the scripts," she's referring to getting references to Obamacare, the president's signature legislation, into the scripts of TV shows and movies.
 Joseph  Goebbels, Nazi Minister of propaganda, would be so proud of Valerie Jarrett's actions.
Control of the arts and media was not just a matter of personnel. Soon the content of every newspaper, book, novel, play, film, broadcast and concert, from the level of nationally-known publishers and orchestras to local newspapers and village choirs, was subject to supervision by the Propaganda Ministry, although a process of self-censorship was soon effectively operating in all these fields, leaving the Ministry in Berlin free to concentrate on the most politically sensitive areas such as insuring that both major newspapers, and the new far-reaching, instantaneous state radio presented the unified Nazi worldview. In his 1933 speech, "Radio as the Eighth Great Power" Goebbels said:

"We .. intend a principled transformation in the worldview of our entire society, a revolution of the greatest possible extent that will leave nothing out, changing the life of our nation in every regard …
The following are Joseph  Goebbels' quotes. It would be pretty difficult to tell whether they were from the Nazi minister of propaganda, or Team Obama:
"Think of the press as a great keyboard on which the government can play." (Joseph Goebbels)
"It is the absolute right of the State to supervise the formation of public opinion." (Joseph Goebbels)
Posted March 29, 2014 by

Scared Monkeys Abuse of Power

,

Barack Obama

,

Campaigner in Chief

,

Chicago-Style Politics

,

Communism

,

Crony Capitalism

,

Democrat-Media Complex

,

Democrat/Obama Propaganda

,

Democrats

,

Divider in Chief

,

Facism

,

Government

,

Gutter Politics

,

Healthcare

,

Hollywood

,

Imperial President

,

Liberals

,

Media

,

Media Bias

,

Misleader

,

Misrepresentation

,

Obamacare

,

Obamanation

,

Politics of Fear

,

Progressives

,

Saul Alinsky

,

Socialism

,

Socialist in Chief

,

Socialized Medicine

,

TV

,

Tyranny

,

WTF

,

You Tube - VIDEO

|

2 comments
Character actor James Rebhorn dies far too young at age 65 …
Actor James Rebhorn, who appeared in dozens of popular movies like 'Independence Day', 'Scent of a Woman' and 'Meet the Parents', and television shows like Showtime hit "Homeland," died on Friday at his home in South Orange, N.J. at the age of 65 from skin cancer. As reported at TMZ, Rebhorn's wife Rebecca said that James Rebhorn was diagnosed with melanoma in 1992 and he had been getting treatments ever since. Rest in Peace.
James Rebhorn discusses the power of his Liberal Arts Education at Wittenberg University
Veteran character actor James Rebhorn, known for his roles in "Homeland," "White Collar" and dozens of TV shows and films over a five-decade career, has died of melanoma, his wife, Rebecca Linn, said Sunday. Rebhorn died Friday at his home in South Orange, N.J., at the age of 65.

Able to perform in comedies or dramas, as well as on stage, TV or film, the Philadelphia native racked up an impressive list of credits, including playing the father of Claire Danes' character on "Homeland."

His film roles included such titles as "Silkwood," "Shadows and Fog," "Basic Instinct," "My Cousin Vinny," "Scent of a Woman," "Carlito's Way," "Independence Day," "The Talented Mr. Ripley," "The Game," "Far From Heaven" and "Cold Mountain." Recent film appearances included "The Odd Life of Timothy Green," "Sleepwalk With Me," "Real Steel" and "The Box."
Rebhorn was a character actor for five decades in New York and Hollywood. You may not know the name, but you certainly will recognize James Rebhorn when you see his face. My favorite roles of James Rebhorn were of him as Headmaster Trask of the Baird School in 'Scent of a Woman', George Wilbur, the expert witness in the area of tire tread identification and automobiles, in 'My Cousin Vinny' and Defense Sec. Albert Nimziki from 'Independence Day'.
WAPO – Obituary: James Rebhorn, character actor, dies at 65.
James Rebhorn, one of the busiest character actors in New York and Hollywood who specialized in flawed, authority figures, including the bipolar father of a CIA agent in the HBO series "Homeland," died March 21 at his home in South Orange, N.J. He was 65.

On television, Mr. Rebhorn had a recurring part on the HBO show "White Collar" (2009-2014) and, playing a district attorney, memorably prosecuted the "Seinfeld" cast on that series' 1998 finale.

Rebhorn's movie roles, though small, were often pivotal to the plot. In"The Talented Mr. Ripley" (1999), he played the wealthy shipbuilder whose spoiled son (Jude Law) disappeared, killed by sociopath Tom Ripley (Matt Damon) who has taken the son's identity. As the headmaster Mr. Trask in "Scent of a Woman" (1992), he faced off against a blind and argumentative Vietnam vet Al Pacino defending one of Trask's students accused of cheating.
What's duck hunting without a gun?
Duck Commander and Mossberg have teamed up to launch its own line of guns for 2014.  The gun line will have 12 types of guns that will feature 9 shotguns, a semi-automatic rifle and a semi-automatic pistol, what the gun phobia people referred to as "military style" weapons. Let's go out on a limb and say, these are going to fly off the shelves. Let me rephrase that … this is going to be beyond HUGE!!!
The family-owned business at the center of the hit TV show "Duck Dynasty" has launched its own line of guns.

Mossberg says the Duck Commander guns will come in a "waterfowl pattern" camouflage design, though not all of them are intended for duck hunting. They also bear the Duck Commander logo, of a duck in flight.

The pistol and one of the rifles have military-style designs with large capacity magazines holding at least 25 rounds. The rifle has some of the features of an assault rifle, but with a relatively low .22 caliber.

Mossberg's Web site says its .22-caliber pistol is "perfect for small game, plinking, target shooting — or clearing cottonmouths out of your duck blind."

Mossberg's Web site says the firearms will all come with an American flag bandana "like the one worn by Willie," a character on the show.
Mossberg® Signs Agreement with Duck Commander®:
North Haven, CT – O.F. Mossberg & Sons, Inc, America's oldest family-owned and operated firearms manufacturer, has entered into a long-term agreement with the Robertson family and the hugely-popular Duck Commander franchise. Best-known as the stars of the top-rated reality TV series, Duck Dynasty, the Robertson clan lead by family patriarch, Phil, has expanded their Louisiana-based call-making company into a national phenomenon and A&E Television Networks™ most-
watched series. Terms of the multi-year agreement will include focus on the family's passion of waterfowl hunting, promotion of the shooting sports and family values as well as a series of Mossberg "Duck Commander" firearms. (read the rest HERE)
HE'S BACK … AND WE ARE SO GLAAD GLAD!!!
Less than two weeks after Robertson was put on "indefinite hiatus" for his remarks than angered GLAAD, the 'Duck Dynasty' patriarch is back on D2 as A&E has caved due to a backlash like they have never seen. This represents another reversal of fortune as related to Phil Robertson as it was just last Sunday that Cracker Barrel learned the errors of their ways and had to put back Robertson's merchandise on the shelves after they had a knee-jerk reaction the previous Friday and removed it. I am starting to sense a trend here. It is a victory for free speech, it is a victory for freedom of religion and a victory against the Gestapo PC police. 
Oh what a lesson this is to the liberal media and the intolerant LEFT … Take notice how one stands up to a bully.
BOYCOTT AGAINST A&E VICTORY … MISSION ACCOMPLISHED!!!
An A&E statement to The Hollywood Reporter read:
As a global media content company, A+E Networks' core values are centered around creativity, inclusion and mutual respect. We believe it is a privilege for our brands to be invited into people's homes, and we operate with a strong sense of integrity and deep commitment to these principles.

That is why we reacted so quickly and strongly to a recent interview with Phil Robertson. While Phil's comments made in the interview reflect his personal views based on his own beliefs and his own personal journey, he and his family have publicly stated they regret the "coarse language" he used and the misinterpretation of his core beliefs based only on the article. He also made it clear he would "never incite or encourage hate." We at A+E Networks expressed our disappointment with his statements in the article and reiterate that they are not views we hold.

But Duck Dynasty is not a show about one man's views. It resonates with a large audience because it is a show about family … a family that America has come to love. As you might have seen in many episodes, they come together to reflect and pray for unity, tolerance and forgiveness. These are three values that we at A+E Networks also feel strongly about.

So after discussions with the Robertson family, as well as consulting with numerous advocacy groups, A&E has decided to resume filming Duck Dynasty later this spring with the entire Robertson family. (Read the rest HERE)
Oh I cannot wait for the GLAAD meltdown. Careful, they may actually cause Global Warming it is going to be so intense.
A note to the tolerant LEFT and GLAAD who may not agree with another individuals personal and religious beliefs … turn the channel!!! One of my favorite tag lines for A&E's decision reversal from Legal Insurrection … A&E Admits it Ducked Up – will bring back Duck Dynasty Star. Ha, yes they did!
UPDATE I: Oh so many Tweets at TWITCHY.
UPDATE II: Duck Dynasty star Phil Robertson reinstated after zero-day suspension.
The length of an "indefinite" ban from filming for an outspoken star of the hit reality series Duck Dynasty has been revealed, and it is zero days.

The A&E Networks on Friday announced a decision to reinstate Phil Robertson, the patriarch of its runaway hit guns 'n' god series, just one week after suspending him for controversial remarks he made in a GQ interview.

Earlier this month, Robertson told GQ he thought "homosexual behavior" was sinful and led to bestiality. A&E promptly declared itself "extremely disappointed" with the viewpoint and said "the network has placed Phil under hiatus from filming indefinitely."

Following a ratings-threatening backlash from hundreds of thousands of Duck Dynasty fans, A&E on Friday issued a groveling retraction of that stand.