North Korea's Kim Jong Un still making threats regarding his missile capabilities, Donald Trump still putting his foot in his mouth and the rest of the goofy politicians are still at it
Daily Commentary – Monday, April 11, 2016
Download
FOX News is reporting that North Korea has released two American citizens, Todd Miller and Kenneth Bae. They are on their way home to the United States. Miller was serving a six-year jail term on charges of espionage, while Bae was serving a 15 year sentence for alleged anti-government activities. Bae and Miller were being accompanied home by James Clapper, the director of national intelligence. Their release comes less than three weeks after another American, 56 year old Jeffrey Fowle was freed by Pyongyang.
North Korea has released two American citizens, Kenneth Bae and Matthew Todd Miller, the Office of the Director of National Intelligence said Saturday.

The agency said the men have been allowed to leave North Korea and are on their way home, accompanied by agency Director James Clapper.

Bae and Miller were the last Americans held by North Korea following the release last month of Jeffrey Fowle.

Miller, who's from California, was serving a six-year jail term on charges of espionage, after he allegedly ripped his tourist visa at Pyongyang's airport in April and demanded asylum.

Bae, who's from Washington state, is a Korean-American missionary with health problems. He was serving a 15-year sentence for alleged anti-government activities.izens, Kenneth Bae and Matthew Todd Miller.
CNN: Free At Last.
In a statement Saturday, Clapper's office said the U.S. government is facilitating the two men's return home, though it was not immediately clear when they would arrive back in the United States.

"We welcome (North Korea's decision to release both Mr. Bae and Mr. Miller," the office said. "We want to thank our international partners, especially … the government of Sweden, for their tireless efforts to help secure their release."

The U.S. State Department issued its own statement, saying, "We join their families and friends in welcoming them home."
THIS IS NOT YOUR FATHER'S DEMOCRAT PARTY …
Want to know why we have a dithering president when it comes to ISIS? According to a recent PEW poll, Barack Obama and Democrats think that global warming is actually more of a threat than terrorist groups like Al-Qaeda or ISIS. The poll shows also that climate change is also more of a concern for Democrats than nuclear programs in Iran and North Korea. This is what America has elected president, not once, but twice and have given a majority to in the US Senate. Image if Obama was in office during the Cuban Missile Crisis? What is it going to take for a lazy, apathetic and clueless electorate to wake up, another 9-11? And you wonder why Obama has no strategy to deal with ISIS, he is too busy with his "BS" green energy give-aways that have cost the American tax payers dearly.
WAKE UP AMERICA AND TAKE VOTING AND YOUR COUNTRY AS IMPORTANT AS YOU DO AS AMERICAN IDOL, DANCING WITH THE STARS AND DUCK DYNASTY!!!
Posted August 31, 2014 by

Scared Monkeys al-Qaeda

,

America - United States

,

Barack Obama

,

Democrats

,

Global Warming

,

Iran

,

ISIS

,

Islamist

,

Jihad

,

Liberals

,

Misleader

,

North Korea

,

Pew Research Poll

,

Polls

,

Progressives

,

Russia

,

Terrorism

,

United States

,

War on Terror

,

We the People

,

World

,

WTF

|

2 comments
Obama's Chickens coming home to roost means American's goose is cooked …
I would add it is more than a mere coincidence that everything that Obama has done in his six years in office has made the United States of America a weaker nation. whether it be domestic or foreign policy, Obama has done what many believe is irreparable damage to the US. One would almost say, it would be impossible to get so many things wrong. One might even say it was intentional.
It is impossible to dismiss as mere coincidence the Russian Bear's invasion of Ukraine and the continuing mayhem of the Affordable Care Act. In their own ways, each reflects the full flowering of the policies of Barack Obama.

His chickens are coming home to roost, and what a mess they are making.

Obama's sixth year in the White House is shaping up as his worst, and that's saying something. He's been in the Oval Office so long that it is obscene to blame his problems on George W. Bush, the weather or racism. Obama owns the world he made, or more accurately, the world he tried to remake.

Nothing important has worked as promised, and there is every reason to believe the worst is yet to come. The president's casual remark the other day that he worries about "a nuclear weapon ­going off in Manhattan" inadvertently reflected the fear millions of Americans have about his leadership. Not necessarily about a bomb, but about where he is taking the country.
Posted March 31, 2014 by

Scared Monkeys 2014 Elections

,

2016 Elections

,

Abuse of Power

,

Banana Republic

,

Barack Obama

,

Chicago-Style Politics

,

class warfare

,

Community Agitator

,

Democrats

,

Divider in Chief

,

Economy

,

Energy

,

Epic Fail

,

Food Stamps

,

Foreign Policy

,

Healthcare

,

Healthcare.gov

,

Jobs

,

Minimum Wage

,

Misleader

,

Misrepresentation

,

Nanny State - Big Government

,

National Debt

,

North Korea

,

Obamacare

,

Obamanation

,

Obamanomics

,

Out of Control Spending

,

Russia

,

Saul Alinsky

,

Scandal

,

Socialism

,

Socialist in Chief

,

Tax & Spend Liberals

,

The Lying King

,

Transparency

,

Tyranny

,

Ukraine

,

Unemployment

,

Vladimir Putin

,

We the People

|

2 comments
Tensions flare between North and South Korea …
North Korea is at it again. The exchange of fire into the Yellow Sea followed Pyongyang's sudden announcement that it would conduct live-fire drills in seven areas north of the Koreas' disputed maritime boundary.
North Korea fired 500 rounds of artillery shells over more than three hours, about 100 of which fell south of the sea boundary, South Korean Defense Ministry spokesman Kim Min-seok said. South Korea responded by firing 300 shells into North Korean waters, he said.
A day after raising the possibility of further nuclear tests, North Korea has engaged in provocative live-fire exercises near the South Korean maritime border, leading to an exchange of fire between the two neighbors.

Semi-official South Korean news agency Yonhap reported Monday that the North had begun the drill just after noon (local time). The Joint Chiefs of Staff (JCS) confirmed that some North Korean ordnance landed in South Korean waters, and that the South responded with fire.

The JCS confirmed that the North Korean offshore military exercise began around 12:15 pm (local time) Monday, and said that "a part of North Korea's shelling reached South Korean side of the NLL (Northern Limit Line) and we (South Korea) responded with K-9 self-propelled guns into the North Korean waters above NLL."

The statement is in line with Yonhap's report that the North fired "several" artillery shells, to which South Korean military responded with self-propelled artillery fire. The South Korean K-9 howitzers have a 24-mile (40-kilometer) range.
More human rights abuses in Korea according to a United Nations report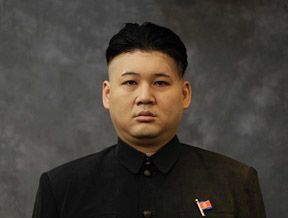 Daily Commentary – Friday, February 21, 2014 Download
That media whore is a waste of the airwaves, let's boycott him!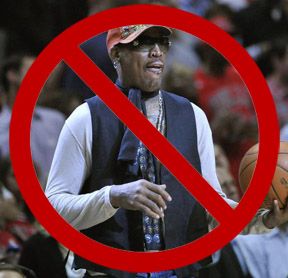 Daily Commentary – Monday, January 13, 2014
Download
Is this a sign of the Apocalypse … Dennis Rodman defends his visit to North Korea with other former "useful idiots" NBA players as a part of his "basketball" diplomacy saying it is a "Great Idea for the World."
So Dennis Rodman is the loose canon and the voice of America in North Korea. Isn't that special. Rodman claimed his visit and this game was a great idea for the world. Hey Dennis, don't tell the dead uncle of Kim Jong Un that it was a great idea. We would have liked to have reached him for a comment, but it turns out he has been executed. After seeing Rodman loses his cool with Chris Cuomo, and the unintellectual rant he goes on, I think it is no wonder to anyone why the North Korean leader, Kim Jong Un, is his friend and he loves his friend.
Watch Rodman go mental … then again, how is that any different than the last 25 years?
The trip takes place just weeks after North Korea shocked the world by announcing the purge and execution of Kim's once-powerful uncle. There are also concerns for the welfare of U.S. citizen Kenneth Bae, who's been detained there for more than a year.

The other former NBA players are due to take part in a controversial basketball game on the birthday of Kim Jong Un, the country's young, unpredictable leader. The friendly contest with North Korea's team is planned for Wednesday, when Kim is believed to turn 31.

Apparently referring to Kim, Rodman said, "I love my friend. This is my friend."

Asked if he would take the opportunity to ask North Korean leaders about Bae, Rodman suggested the Korean-American had done something wrong but did not say what that was.
Just how ignorant are the former NBS basketball players who accompanied Rodman to North Korea, maybe the following statement will give you an idea. Really? Do you keep up with current events there buddy? Let alone, who thinks that it is ever a good idea to do anything that Dennis Rodman would come up with?
Smith said they had no idea that the negative press "would extend this far."

"We're apologetic we did not know that it was going to take this type of negative spin on what we were doing because we're not politicians, we're not ambassadors," Smith said.
Basketball Diplomacy: From the files of even a blind squirrel finds an acorn every so often …
Never at a loss for words, former NBA star Dennis Rodman told reporters upon his return from North Korea, that North Korean Dictator Kim Jong Un is His "friend for life" and that both Barack Obama and former Secretary of state Hillary Clinton were "A$$holes". Rodman also was correct when he rejected calls for him to lobby the North Korean dictator to release imprisoned American citizen Kenneth Bae. Rodman responded to reporters, "Guess what? That's not my job to ask about Kenneth Bae.  Ask Obama about that. … Ask Hillary Clinton. … Ask those a**holes." He is actually right, it s their job and maybe the media needs to confront Obama and Clinton why they have done nothing. So are "We the People" supposed to be doing the job of the President and Sec. of State? Just a friendly reminder, they work for us, the the other way around.
Following his visit to North Korea, retired NBA star Dennis Rodman returned praising North Korean dictator Kim Jon Un and referring to President Barack Obama and former Secretary of State Hillary Clinton as "a**holes."

"He's my friend for life. I don't care what you guys think about him. I don't give a [expletive] what people around the world think about him. But he's my friend. And you saw it on the pictures. He's my friend," Rodman said, according to CBS News.
Maybe the MSM needs to remember these failures on the part of former Secretary of State Hillary Clinton when she runs for president in 2016, instead of continuing to proclaim she was the best Secretary of State EVER!
Posted September 8, 2013 by

Scared Monkeys Barack Obama

,

Bizarre

,

Epic Fail

,

Government

,

Hillary Clinton

,

Kim Jong Un

,

Leading from Behind

,

Misleader

,

North Korea

,

State Department

,

The Dodger in Chief

,

The Lying King

,

WTF

,

You Tube - VIDEO

|

no comments
Former NBA star Dennis Rodman thinks he should be considered for the Nobel Peace prize … "Basketball Diplomacy".

The always outrageous and ever-controversial Dennis Rodman thinks that he should be considered the for the Nobel Peace Prize for hos efforts in International "basketball" diplomacy with North Korean communist dictator Kim Jong Un. So before we trash the media seeking Rodman too much for his latest attempt to remain relevant and in the TV eye, let's consider some of the past winners of the Nobel Peace Prize that have included Yasser Arafat, Al Gore and President Obama. When Barack Obama can win the Nobel Peace Prize for accomplishing absolutely nothing, the award has pretty much been diminished to a watered down joke. Add the likes of Al "global warming" Gore and a terrorist Yasser Arafat to the mix and I say why not Dennis Rodman.
With the past record of Nobel Peace Prize winners, isn't this exactly what committee is looking for? As stated at The Daily Caller, "And then you get to keep it, even after you've turned it into a sick joke! So, why shouldn't Rodman win one for buddying up with a blood-soaked dictator?"
From Sports Illustrated:
This year's cover story is arguably the maddest of the Mad Libs: Dennis Rodman goes to North Korea in hopes of normalizing relations between the country and the United States and capturing a Nobel Peace Prize.

The eccentric, uninhibited basketball Hall of Famer drew untold headlines this year when he accompanied HBO's Vice and members of the Harlem Globetrotters on a trip to North Korea, one of the least-accessible countries to Americans and a place with one of the world's worst records on human rights. Franz Lidz caught up with Rodman for the story behind the story, revealing the former Bulls star's surreal experiences with North Korea's new leadership, his plans for international diplomacy and peace, and, yes, his belief that he should be considered for a Nobel, an honor bestowed on the likes of Barack Obama, Jimmy Carter, Nelson Mandela, Elie Wiesel, Mother Teresa and Martin Luther King Jr.
Posted July 3, 2013 by

Scared Monkeys Barack Obama

,

Bizarre

,

Epic Fail

,

Kim Jong Un

,

NBA

,

North Korea

,

Obamanation

,

Sports

,

US National Security

,

WTF

,

You Tube - VIDEO

|

no comments