Kevin Christopher Bollaert arrested and facing 31 felony counts of conspiracy, identity theft and extortion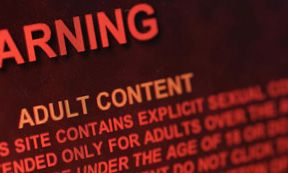 Daily Commentary – Thursday, December 12, 2013
Download
WTF … HOOKERS FOR OBAMACARE!!!
What a ringing endorsement of Obamacare, CBS-Las Vegas reports that the prostitutes at the Moonlight Bunny Ranch are all for Obamacare. The prostitutes, sorry,independent contractors are now eligible for health insurance under Obamacare.  It would appear in the past that most all insurance companies were not willing to take the risk of insuring a whore. Oh sorry, independent sex contractor.  Imagine that, it is nearly impossible for prostitutes to get health insurance before because of their profession. Wow, really? Because legalized prostitutes never get STD's, do they? So let's understand this, we have cancer patients losing their insurance plans, losing their doctors and hospitals so that prostitutes can get insurance? Thanks Obama!!!
Maybe Barack Obama can do a photo-op at the Moonlight Bunny Ranch.
President Barack Obama has at least one segment of America behind his health care law: the legalized prostitutes at the Moonlight Bunny Ranch.

The girls who work at the Bunny Ranch tell KRNV-TV that it was nearly impossible for them to get health insurance before because of their profession.

"Having this profession, we aren't exactly offered group health insurance," Taylor Lee said. "It's hard because I do have a pre-existing condition so I really support Obamacare. I'm excited."

Caressa Kisses said that insurance providers equated them to illegal prostitutes who have sexually transmitted diseases.

"We're independent contractors. We have to get our own insurance but this is truly a blessing," Kisses told KRNV. "I hope they work the kinks out and that affordable health care happens for all because it is really needed."
The interesting part of this is that Obamacare forcing the owner of the Moonlight Bunny Ranch to purchase insurance for the non-prostitutes at his businesses and cost him about $250,000 a year. Look for the prices to increase next year on Champagne and Pampered parties.
Posted December 2, 2013 by

Scared Monkeys Barack Obama

,

Community Agitator

,

Employer Mandate

,

Epic Fail

,

Healthcare.gov

,

Misleader

,

Obamacare

,

Obamanation

,

Pornograpghy

,

Prostitution

,

Socialist in Chief

,

WTF

,

You Can Keep Your Insurance

,

You Tube - VIDEO

|

no comments
Isn't this special … IRS credit cared used for Internet porn. I hope they kept the receipts.
From FOX News, add Internet porn, romance novels, wine and diet pills to the inappropriate spending down by IRS employees. Personally, they should all be charged with theft, the theft of American tax payer dollars. As reported at Breitbart.com, the  majority of those purchases were legitimate. However, the IG report said the IRS has inadequate controls to prevent inappropriate purchases. Wow really? And I would have thought that the 23,994 refund checks totaling $46,378,040 sent to the same address in Atlanta or the IRS was spending $3500 a night on hotel rooms and pending $4,000,0000 at conferences was the first sign of no controls, let alone inadequate.
Does the IRS have any controls?
Poor oversight by the Internal Revenue Service allowed workers to use agency credit cards to buy wine for an expensive luncheon, dorky swag for managers' meetings and, for one employee, romance novels and diet pills, an agency watchdog said Tuesday.

Two IRS credit cards were used to buy online pornography, though the employees said the cards were stolen. One of the workers reported five agency credit cards lost or stolen.

IRS employees used agency credit cards to make more than 273,000 purchases totaling nearly $108 million in 2010 and 2011, according to the report by the Treasury inspector general for tax administration.

The vast majority of those purchases were legitimate, the report said. However, the report said the IRS has inadequate controls to prevent inappropriate purchases.
It's Jenna Jameson's party and she'll cry if she wants to … Or get arrested!
Former porn star Jenna Jameson was arrested Saturday night on the way to celebrating her 38th birthday at Heat Ultra Lounge in Anaheim, CA and cited with battery. As reported at TMZ, Jameson got into an altercation with an unnamed victim in in the Balboa Peninsula neighborhood of Newport Beach, California, around 8 pm  ahead of attending a birthday party. The victim claims to have been struck by Jameson and subsequent placed her, Jamison, under citizens arrest. Police then transported the XXX film star to jail, where she was booked and released on her own recognizance.
Porn star Jenna Jameson got into a little scuffle on Saturday (April 6) in Newport Beach, Calif, before the 38-year-old was to celebrate her birthday early at Heat Ultra Lounge in Anaheim. It is uncertain if the XXX screen queen ever made it to her destination.

Jameson fought with someone in the Balboa Peninsula neighborhood of Newport Beach and was put on citizen's arrest until law enforcement arrived. She was cited for battery and eventually released.
Twitter: Jenna Jameson … "Wow just got Robbed by a friend @britneymarkham she accused me of gusting her, and them broke into my home and took everything."
Imagine that mug shot?
Just curious, who would actually run for a Miss Teen pageant if they knew they had down an on line sex tape?
Scandal hits the Miss Teen organization. Melissa King, Miss Delaware Teen USA resigned Tuesday after a video surfaced online that allegedly features the 18 year-old beauty queen engaging in a sexual act. The supposed video was posted at stepsmut.com (sorry, we do not link to porn). More from the Washington Post. What is most starting about this is how far our culture has fallen. One of the excuses provided for doing the sex tape that she claims she never did was she needed the money. WHAT EVER HAPPENED TO GETTING A JOB!!! And not the kind of job from the video. What a sad state of affairs that this is the plight that has come to so many teens that get exploited and their lives ruined by porn.
Remember when it was a scandal when there was a topless photo? You've come a long way baby, NOT!
Miss Delaware Teen USA has resigned Tuesday after a video surfaced online that allegedly features the 18-year-old beauty queen engaging in a sexual act.

But she says the woman in the video wasn't her.

A rep for the pageant confirmed Melissa King's resignation to TMZ, stating: "I would like to confirm the Miss Delaware Teen USA pageant has received a resignation letter from Miss King's attorney."

King spoke to a Delaware news site and denied that she is the one featured in the sexually explicit video, posted on an adult website.
From E-On Line … Miss Delaware Teen USA Melissa King Offered New Title — From Porn Site, YouPorn.com.
"As you now know, there is nothing more popular than a story involving ex beauty pageant contestants doing porn," wrote YouPorn marketing director Brandon Burns in a letter to King, obtained by E! News.

"While your peers and the Pageant officials may not like the publicity this is generating for them, we absolutely we see a real opportunity for us to work together!"
PERV ALERT II …
Steven Powell, the father in law of missing Utah woman Susan Powell was sentenced to 2-1/2 years in prison for recording images of two neighbor girls in their bathroom in Washington state. Among the 1000′s of pics recovered during the search for missing Susan Powell, included the neighbor girls, who were about 8 and 10 when the images were recorded taking baths and in the bathroom. 2 and 1/2 years … that's it!!! How can the possession of child pornography only garner such a low sentence?  Sadly, could it could not be determined when the pics were taken and Washington state did not make voyeurism a ranked felony in 2006.
The mother of Steven Powell's victims was trembling and tearful in court as she stood with her back to him and said she's still waiting for an apology.

"You've sat there smugly and acted as though it's perfectly normal to have committed your crimes," she said. "I'm so angry. I'm angry for the hurt you caused my children. You caused them embarrassment and heartache."

Powell, wearing a gray jail uniform, declined to speak.

Pierce County prosecutors had asked for Powell, 62, to be sentenced to 10 years. His attorneys sought zero to 12 months, saying it's not clear exactly when Powell took the pictures, and it could have been before the state made voyeurism a ranked felony in 2006.
What a sick and twisted family. Among the images recovered from Steve Powell's home were many of Susan Powell that appeared to have been filmed without her knowledge. Also discovered were journals in which Steve Powell detailed his obsession with Susan Powell. Steven Powell's son, Josh Powell, killed himself and his two young sons in a February fire at a home in Graham. Josh Powell was the prime suspect in Susan Powell's disappearance.
Luka Rocco Magnotta, self proclaimed porn actor and murderer is reportedly spotted in France.
UPDATE I: The Canadian Fugitive 'cannibal' porn star arrested in Berlin internet cafe. Of all things he was nabbed while  looking at news stories about himself.
The international manhunt for the gay porn star and suspected murderer dubbed the Canadian Psycho has ended with his arrest in the German capital Berlin.

Luka Rocco Magnotta, 29, was seized in Helin Tele and Internet Cafe  on Karl-Marx-Strasse in the working class Neukoelln district of the city this morning.

The café was raided by armed police shortly after 11.30am after he was recognised by Kadir Anlayisli

Magnotta was pinned to the floor and handcuffed without offering any resistance.

It is understood he was searching the internet for articles about himself and his alleged crimes when he was caught.
Daily Commentary – Tuesday, June 5, 2012 Download
Once again it all depends what is, is … or who is a porn star is. 
Former President Bill Clinton just can't help himself. Clinton, who embarrassed himself and disgraced the office of the US Presidency with his "I did not have sexual relations with that woman" Monica Lewinsky sex scandal might have just raised the bar. TMZ is reporting that the former President posed for pics in Monaco with two babes. One might say, OK, that seems rather benign for Bill Clinton. However, not so fast … the two woman that Bill Clinton took the picture with were porn stars,  AVN's "Best New Starlets" Diane Kruger, Joshua Jackson.
It's good to be a former President …
Clinton's in a Monte Carlo casino right now for a special "Nights in Monaco" gala event — and several celebrities are in attendance … including Diane Kruger, Joshua Jackson … and a BUNCH OF PORN STARS.

The two porn stars on Bill's arms are Tasha Reign (left) and Brooklyn Lee — AVN's "Best New Starlet" in porn.

Brooklyn — who just posted the pic on her Twitter account — also just won the award for "Best Sex Scene" in "Mission Asspossible." As for Tasha's film credits … those include "Baby Got Boobs 8″ and "Farm Girls Gone Bad."
The best line of all reporting on this story comes from the Daily Caller … "Almost fifteen years later, Bill still doesn't know how to steer clear of a woman in a blue dress." Classic!
Check out TMZ for the pic. GOOD GRIEF … what are the odds that there would be porn stars at an event that Bill Clinton was attending. Go figure.
Why am I thinking I should have just made this a caption content?
UPDATE I: TMZ interviews the two adult porn stars … He called us over. Nah, cuz Bill Clinton would never do anything like that, not one time, never.  Porn star Tasha Reign went on to say,"We feel sympathetic for Bill and I hope this doesn't hurt his reelection or whatever he's trying to run for." Um, his reelection chances? Obviously the two porn stars were at the Monaco fundraiser for their current event skills.
He kind of was looking over at us every once in awhile. And we're huge, psycho fans of Bill. We just think he's really cute," porn star Brooklyn Lee said. "So we end up wandering by. And we were going to approach him to take a picture and his Secret Service sort of brushed us away. And as we were walking away, Bill actually had the Secret Service guy call us back, to come hang out."
A leopard never changes its spots.
ABC News goes on to report that the porn stars stated that Clinton never asked them their profession, but then again Clinton knows all about plausible deniability and 'Don't Ask, Don't Tell'.
The two were uncertain, but hopeful, that Clinton knew who they were–or at least their occupation.

"I kind of feel like he knows," Lee said. "We hope he likes us and we hope he likes to watch our movies." Reign concurred: "I have a feeling that everyone watches adult entertainment."
More arrests …
There have been more arrests in the bizarre kidnapping and murder case that ended in suspect Adam Mayes killed himself  when authorities and SWAT closed in on his location in the Mississippi woods. Thankfully, Alexandria Bain and Kyliyah Bain were found safe and unharmed.
Four of Adam Mayes' neighbors have been arrested in connection with the abduction and murder case of mother Jo Ann Bain and her daughters, Alexandria Bain, Kyliyah Bain and Adrienne Bain. Adam Mayes abducted Jo Ann Bain and her daughters April 27, 2012, the last time that they were reportedly seen.  It is hard to imagine that any one would have helped this sicko in his abduction and murderous acts before, during or after; however, obviously that was the case.
Tennesse Bureau of Investigation/Handout
Police did not say how the four additional people arrested – including a husband and wife and the adult son of the husband – were linked to the Mayes case. The couple were arrested for possessing a weapon and the son had been wanted previously by Mississippi authorities.
In what can be described as a bizarre attempt to remedy a relationship gone wrong when Mayes learned that the Bain's were moving back to Arizona. According to court affidavits, Mayes intended to kidnap the two youngest daughters, Alexandria Bain and Kyliyah Bain, and kill the mother, Jo Ann Bain, and her oldest daughter Adrienne. Sadly, that is exactly how it happened.
As it turns out Adam Mayes had been investigated previously for sexual abuse.Previously Mayes was babysitting a 7 year old girl when the parents walked in the bathroom and found Mayes and the seven year old naked as he was shaving her legs. Um … ICK!!! More ICK … it was also reported that a stash of child pornography was found in his bedroom. Of course, nothing was done.
In the police report, obtained by NBC station WMC-TV of Memphis, Tenn., someone reported that Mayes was babysitting a 7-year-old girl when a family member walked in on them in the bathroom. The report said that Mayes and the young girl were naked and that he was shaving her legs.

The complainant also said Mayes had a stash of child pornography in his bedroom. A U.S. Postal Inspection Service investigation found no evidence that Mayes had received child pornography in the mail, and the allegation was ultimately declared unfounded, WMC reported.
Why would any one have allowed their little girls to be any where around this perv after such an incident?
Posted May 12, 2012 by

Scared Monkeys Adrienne Bain

,

Alexandria Bain

,

Bizarre

,

Crime

,

Deceased

,

Facebook

,

Jo Ann Bain & Daughters

,

Kidnapping/Abduction

,

Kyliyah Bain

,

Missing Persons

,

Murder

,

Pornograpghy

,

Suicide

|

2 comments
Just what we need patting down our children … and More insanity from the TSA!!!

41 year old former TSA agent Michael Scott Wilson has been indicted federal child porn charges. GREAT. According to court documents, the perv, oh alleged perv, was allegedly found in possession of a video, "depicting a prepubescent female engaged in masturbation and anal sex with an adult male" and Wilson was also in possession of an image of a naked teenage girl.
A former TSA agent from Baltimore County has been indicted on federal child porn charges.  Michael Scott Wilson, of Perry Hall , was previously charged in Baltimore County on charges of possession and distribution of child pornography and was scheduled for trial in April.  But court record show those charges were dropped last week.

Wilson's attorney, Robert Bonsib, says similar charges have been filed against his client in federal court.  A records search shows that in February, the 41-year-old man was indicted on two counts of possession of child pornography in U.S. District Court.

According to court documents, Wilson was allegedly found in possession of a video, "depicting a prepubescent female engaged in masturbation and anal sex with an adult male".  Those same documents show Wilson was also in possession of an image of a naked teenage girl.
UNREAL!!!
More from the TSA … who thinks this little boy is an Al Queda terrorist? Of course I cannot believe that the father of this boy is not raising Holy hell that his son in a wheel chair is being frisked like a common criminal. But of course we cannot profile. How is this making us safer?
The Lonely Conservative asks where is the major US publications reporting on this story. However, the media bias and their double standard would have reported on it had it occurred under a Republican President.