Who is offering to pay for the funeral of 3 Philadelphia children killed in a carjacking. Kudo's Charles!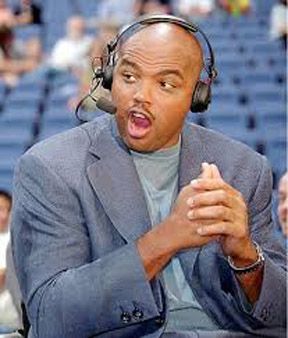 Daily Commentary – Friday, August 1, 2014
Download
George Zimmerman, the volunteer neighborhood watchman who was found not guilty in the death of Trayvon Martin was back to patrolling ways in  a Volusia County, FL.  According to a police report, two officers spotted a suspicious, dark-colored truck parked behind Pompano Pat's early Sunday, shortly after midnight. The occupant of the truck turned out to be George Zimmerman. The all too often in the news following his murder trail Zimmerman told the police officers he had permission to be there from the store's owner to provide security and keep an eye on the business after a recent robbery. However, the owner of Pompano Pat's gun store denies having hired Zimmerman.
The manager of Pompano Pat's, a motorcycle and gun store in DeLand, said Tuesday that Zimmerman was never hired to provide security, despite Zimmerman's claims to DeLand police.

Store owner Pat Johnson says he's getting death threats because of Zimmerman's claim, and it's not the first time. Last year, Johnson received threats after offering to replace Zimmerman's gun shortly after Zimmerman was acquitted of murder in the 2012 shooting death of 17-year-old Trayvon Martin in Sanford.
Although he's not a hired security officer, George Zimmerman has been "patrolling" outside a Volusia County gun shop after it was recently robbed, according to the store owner.

Pat Johnson told Local 6 that Zimmerman is not an employee of his DeLand store Pompano Pat's, which sells firearms, ammunition and motorcycles.

Johnson said that Zimmerman, on his own accord, has been spotted outside the store since the robbery earlier this month. The thieves stole rifles worth up to $5,000 and two mini-bikes, according to Johnson.

"I didn't OK it. I didn't know about it. I didn't authorize it. I didn't pay for it," Johnson said. "He had just watched Facebook and the news and just took it upon himself to come up here and sit."

Johnson added that although he knows Zimmerman, he has not hired him as a security officer.
GEORGE … PLEASE, FADE AWAY INTO OBSCURITY.
Oh Dear God if True …
A Henderson County, Tennessee  judge ruled today that there was enough evidence and probably cause to go forward and continue the case against Jeff Pearcy in the disappearance of Holly Bobo. Pearcy is charged with accessory after the fact and tampering with evidence . During today's hearing, the state called witness Sandra King who testified she saw a video, about 30 and 45 seconds in length, featuring a woman crying with her hands tied-up and crying. Sandra King said the woman had blond hair and looked like Holly Bobo. King indicated Pearcy's half-brother Mark shot the alleged video.  King is believed to have lived with Jeff Pearcy for about two months from March to May 2014. To make matters worse, Sandra Kind stated, "He [Jeff] told me Mark [Pearcy] had video showing Zach Adams having sex with Bobo." Holly Bobo has been missing since 7:30 am Wednesday morning, April 13, 2011 at her home on Swan Johnson Road in Darden, TN when she was kidnapped from her home in Decatur County, Tennessee.

Witness Sandra King testifying in Court
VIDEO – News Channel 5 (click on pic to watch VIDEO)
Holly Bobo was seen on video after she disappeared, according to a witness during a court proceeding Tuesday.

Jeff Pearcy was in court when a Henderson County judge ruled there is enough evidence to continue the case against Pearcy who is charged with accessory after the fact and tampering with evidence .

Sandra King, who once lived with Pearcy, testified she saw a video of a tied up woman crying, "I seen [sic] a woman tied up. She was crying… she was blonde. Yes, it looked like Holly Bobo. I did not want to see more."

King also testified Jeff told her Mark had a video of Zach Adams having sex with Holly Bobo according to WTVF-TV.
Missing: Holly Bobo
Zach Adams is charged with felony first degree murder and especially aggravated kidnapping in the disappearance of Holly Bobo, though a body has never been found. Mark Pearcy has been held in Carroll County without bond.
Suspect Jeff Pearcy
WSMV: Witness: Video showed Holly Bobo tied up, crying.
King testified that Zachary Adams, who has been charged with murder and kidnapping in connection with Bobo's disappearance, was also in the video.

"I knew what he was fixing to do; I did not want to see," King said.

Jeffrey Pearcy and his brother, Mark Pearcy, are charged with tampering with evidence and accessory after the fact in Bobo's murder.

King testified that Jeffrey Pearcy showed her the video that Mark Pearcy took of Adams having sex with Bobo. She said Bobo was tied up and crying.

So far, nobody else has seen the video, including investigators, so they set Jeffrey Pearcy up with a phone call.

"I said to him, 'You know that video of Holly, if it would have been you in that video, I would have watched it,' and he said, 'Yes I know,'" King said.

Jeffrey Pearcy said he couldn't hear what King was saying over the phone and believes this was all a mistake. He said this is a sex tape with Mark Pearcy and his ex-wife, who also happens to be named Holly.
Posted July 29, 2014 by

Scared Monkeys Assault

,

Bizarre

,

Crime

,

Deceased

,

Holly Bobo

,

Missing Persons

,

Rape

,

sex crimes

,

sexual abuse

,

Sexual Assault

,

You Tube - VIDEO

|

one comment
Good riddance to bad rubbish …
32 year old Charles Richard Thomas Mozdir, a fugitive child molestation suspect from Coronado, CA was shot and killed by US Marshall's on Monday in New York City. Mozdir, who was pronounced dead at a New York City hospital. According to accounts, two US Marshals and one NYC police officer were injured in the shootout. They are all in good condition.Charles Richard Mozdir  had been sought since June 2012, when he failed to appear for a pretrial hearing on charges of molesting a child in Coronado. A judge issued a $1 million warrant for his arrest.
Charles Richard Thomas Mozdir – City of Coronado Police Department
A fugitive child molestation suspect from Coronado who had been on the run for more than two years died Monday in a New York City shootout that left three law enforcement officers wounded.

Charles Richard Thomas Mozdir, 32, opened fire when two U.S. Marshals and an NYPD detective tried to take him into custody at a Greenwich Village smoke shop about 1 p.m. Eastern time, authorities said.

Mozdir was apparently working at the shop as a salesman.

One witness next door said authorities went inside to talk to Mozdir and he just started shooting.
Alleged Child Molester Featured on CNN's 'The Hunt' Killed in NYC Shootout; Two Marshals and Cop Wounded.
His case had recently been featured on CNN's "The Hunt with John Walsh." Mozdir was accused of abusing a young boy while babysitting him and authorities later found evidence of child pornography and bestiality on his cellphone and computers, according to the show's website, quoting federal authorities.

Authorities have searched for him in Coronado, Georgia, California and Mexico, according to the show.
In the end, we have one less sex offender who will never, and I repeat never will offend again.
Posted July 29, 2014 by

Scared Monkeys Arrest

,

Arrest Warrant

,

child abuse

,

Child Endangerment

,

Child Welfare

,

Crime

,

Deceased

,

Law Enforcement

,

sex crimes

,

Sex Offender

,

sexual abuse

,

Sexual Assault

|

no comments
34 year old Nathaniel E. Kibby was arrested and charged with felony kidnapping of New Hampshire teen Abigail "Abby" Hernandez in Conway, New Hampshire. Kibby was arrested by police without incident at his home in a trailer park in Gorham, NH, about 30 miles north of Conway. Abigail "Abby" Hernandez went missing on October 9, 2013 after she left Kennett High School to go home.  "Abby" Hernandez suddenly returned home, after missing for months, on July 20, 2014. Kibby is scheduled for arraignment Tuesday at 1:00 pm at Conway District Court.
Nathaniel Kibby Photo – New Hampshire State Police
 A 34-year-old man was charged Monday with kidnapping Abigail Hernandez, the New Hampshire teen whose case has brought a national spotlight to the small mountain town of Conway, where she went missing nine months ago and was returned to her family last week.

Nathaniel E. Kibby was arrested at his home in Gorham, N.H., the state attorney general's office said in a statement. He was scheduled to be arraigned in Conway on Tuesday afternoon.

Officials said Kibby is accused of "knowingly confining" Hernandez on Oct. 9, 2013, "with a purpose to commit an offense against her." They did not release any further information.
Nathaniel Kibby is accused of confining the teenager who disappeared on Oct. 9 after leaving school for the day.
Attorney General Joseph Foster said Monday that law enforcement officials have worked around the clock to determine the facts surrounding the girl's disappearance and return. He said Hernandez told police details that led to Kibby's arrest.

Hernandez was held in a locked storage container behind Kibby's trailer, a neighbor and friend of the girl's told New England Cable News.

Kibby is scheduled for arraignment Tuesday in Conway District Court. It was not immediately known if Kibby has a lawyer. Foster said he will have a media briefing after the arraignment.
VIDEO – HLN: Dr. Drew
State Police are asking anyone with information regarding Kibby and any activity at his residence since October 9, 2013, is urged to contact the State Police at 603-271-3636 or the Conway Police at 603-356-5715.
Former Alaska Governor Sarah Palin challenges the Washington Post to cover Obama's proclamation that absolutely no wrongdoing occurred at the IRS, "not even a smidgen," in the same manner that they did in their tireless and aggressive manner they did President Richard Nixon and the Watergate scandal.
Sorry, I am not sure if MSM, integrity and good journalism can be used in the same sentence anymore.
Sarah Palin's Facebook Challenge to the Washington Post:
To reclaim your credibility (and the mainstream media's, at large), I challenge you to engage in the same aggressive investigative journalism you courageously employed 42 years ago covering President Nixon. The public knows of our current president's incompetence, denials, and cover-ups, but would be well served if we could count on your resources to dig deep for truth in all matters pertaining to Team Obama.

One example: your reporters kept tracking an obscure break-in story and that led to revealing a grave problem in the White House. The Washington Post's reputation soared as the model of good journalism. Today, you've fallen like a lead balloon. Whereas you once doggedly covered the 18.5 minute gap in Nixon's White House communications, you've virtually ignored the Obama Administration's 1.2 million minutes of deleted communications by just one of the agencies under Obama's executive branch. I'm speaking of the Lois Lerner IRS harassment-of-conservatives scandal wherein Lerner "lost" pertinent email communications. You've allowed Obama to skate with his proclamation that absolutely no wrongdoing occurred at the IRS, "not even a smidgen."

The list of Obama abuses and impeachable offenses is long. I challenge you to lift a finger and help protect democracy, allow justice for all, and ensure domestic tranquility by doing your job reporting current corrupt events fairly. If not, you prove yourselves incompetent and in bed with Obama, not caring one iota about media integrity.

Those running the Washington Post's show now, compared to those during the Nixon era, are too afraid of being uninvited to the permanent political class' cocktail parties and petty gossip fests, making you all a bunch of wusses. I challenge you to get to work.

- Sarah Palin
Posted July 28, 2014 by

Scared Monkeys 2012 Elections

,

America - United States

,

Barack Obama

,

Benghazi-Gate

,

Chicago-Style Politics

,

collusion

,

Community Agitator

,

Conspiracy

,

Corruption

,

Cover-Up

,

Crime

,

Democrats

,

Divider in Chief

,

Epic Fail

,

Ethics

,

Fast & Furious

,

Gutter Politics

,

Impeachment

,

Imperial President

,

IRS-gate

,

Liberals

,

Lois Lerner

,

Misleader

,

Obama in Wonderland

,

Obamacare

,

Obamanation

,

Obstruction of Justice

,

Phony Scandals

,

Progressives

,

Restoring America

,

Sarah Palin

,

Scandal

,

The Lying King

,

Transparency

,

United States

,

US Constitution

,

VA Scandal

,

We the People

|

3 comments
Oh the irony, hasn't the MSM reported that these kids were coming illegally to America to get away from the gangs, violence and murders?
Chicago Mayor Rahm Emanuel wants to welcome immigrant children who crossing the U.S. border illegally to the Killing Field of Chicago. What a joke. Chicago is one of the most dangerous and violent cities in the country and Rahm wants to bring vulnerable illegal children into that environment. Over this past weekend,23 individuals were sot, 22 were wounded and one killed alone. Wasn't the point of why these children showed up and crossed the US border illegally to get away from the gang violence and murderous conditions of their countries? Chicago cannot take care of their current problems and they want to add to it. UNREAL.
Chicago Mayor Rahm Emanuel wants to open the city up to more immigrant children crossing the border illegally, with plans to open up shelters in the city to 1,000 minors by the end of the year.

Mr. Emanuel's office also plans to launch a "broad-based pro bono campaign," using the city's legal resources to council young immigrants

The influx of unaccompanied child migrants is a growing humanitarian crisis that we can no longer ignore," Mr. Emanuel said in a statement, the Chicago Tribune reported Saturday.

"While we have our own challenges at home, we cannot turn our backs on children that are fleeing dangerous conditions," he said. "We will do or part to ensure that these children are given access to services and treated fairly and humanely," the Tribune reported.

But citizens in Chicago, one of America's most violent cities, have claimed that the Obama administration is placing the plight of illegal immigrants above the needs of Chicago's citizens.
Chicago Blacks Call Barack Obama: "Worst President Ever" and Epic Rant Rant on Illegals From Houston Black Woman Bernadette Lancelin, "Why Can't They Go Back?"
Posted July 28, 2014 by

Scared Monkeys Amnesty

,

Blacks

,

Child Welfare

,

Gang Violence

,

Illegal Immigration

,

Latinos/Hispanic

,

Minorities

,

Murder

,

Open Borders - Border Security

,

Violence

,

WTF

,

You Tube - VIDEO

|

2 comments
Marcus Fiesel Murder Story on TV Sunday Night at 10 p.m. Sunday on the Investigation Discovery channel.
It was August 15, 2006 when Liz and husband David Carroll said on  that 3 year old Marcus Fiesel disappeared in an Anderson Township, OH park. This sparking a search by thousands of volunteers that lasted several days. Marcus' mom Liz Caroll tearfully begged people to help find her son, all the while she knew exactly what had happened and what she did to this poor child.
Marcus Fiesel, RIP
The death of 3-year-old Marcus Fiesel, who authorities said was killed by his foster parents in 2006, will be featured on "Deadline: Crime with Tamron Hall" 10 p.m. Sunday on the Investigation Discovery channel.

The one-hour show includes an interview with Liz Carroll, Marcus' foster mother, who is serving a life prison sentence after her conviction in a Clermont County Common Pleas Court in 2007.

Investigation Discovery, one of the sister Discovery Channel networks, can be found in Greater Cincinnati on Time Warner Channels 1139 (HD) and 139, and on Northern Kentucky Time Warner Channels 948 (HD) and 471, and Cincinnati Fioptics Channels 675 (HD) and 275.
What really happened to Marcus as Liz Carroll was providing crocodile tears …
Liz and David Carroll wrapped Marcus in a blanket, bound him with duct tape and left him in a hot closet without food and water while they went out of town for a weekend family reunion, prosecutors said.

After finding him dead, David Carroll and his live-in lover, Amy Baker, took Marcus' body to a rural area and burned it with gasoline. Then they threw the remains in the Ohio River.
The horrific 2006 murder of 3 year old Marcus Fiesel, a special needs Foster child, was one that shocked the senses of everyone, including myself. However, from the outset of the case of missing Marcus Fiesel, some thing just seemed to be wrong. Flashback to 2006,  Scared Monkeys followed the events from the outset and had posted some rather critical articles of the foster parents accounts, obviously striking a nerve with Liz Carroll. The posts prompted Liz to leave a comment on Missing & Exploited web page that was far from PG rated and some what threatening. Needless to say it was forwarded to authorities. That very next morning, as fate would have it, Liz and David Carroll were arrested in the death of Marcus Fiesel.
Scared Monkeys: Missing & Exploited was later contacted by Rick McCrabb of the Ohio newspaper, The Middletown Journal, for comments and our coverage of this case.
Newspapers and television stations in southwest Ohio have followed every step in the case, and now that his foster parents have been charged, the story has grabbed the attention of media outlets throughout the United States.

There are Web sites that feature photo albums, message boards, chat rooms and slide and video shows. One of those is www.scaredmonkeys.com, dedicated to exploited and missing children. "Red," one of the site's co-founders, said after news of Marcus' disappearance was linked to his Web site, he received an e-mail from Marcus' foster mother. She chastised the site for their portrayal.

"As soon as she did that, well, it was like, she's guilty," Red said Friday from his office in Maine. "You knew this was going to end bad. The radar just went up. It raises the hair on the back of your neck. When you kill your son, and go public pleading for help, it brings it to a special level of hell."

He said Marcus' story has drawn widespread coverage because people are so "disgusted by it." (Middletown Journal)
Here is one comment from Liz that we were able to print. Too bad she was lying through her murderous teeth.
First, I would like to state that the most important thing that everyone should be concerned about is finding my son. My family's past and living arrangements have absolutely nothing to do with finding him. My family left our home to avoid media and multiple stangers from sitting outside our house at all hours. We have cooperated 110% with the detectives and have stayed in touch with them on a daily basis. Again, my family has done nothing wrong, we love and miss Marcus. I regret going to the park, not sitting down and not eating that morning. My family and I take day care and foster care children to King's Island, Water parks, town parks, YMCA, aquariums, carnivals, festivals, and many more places. Since this incident, I have not been left alone and we haven't taken out kids anywhere but school shopping. I am begging for anyone and everyone that reads this to PLEASE help me find my son. I know that I will not be able to care for him after this incident but I still need to know that he is alright. PLEASE call crime stoppers with ANY possible leads!!!!!!Thank you.

Comment by Liz-Foster mother | August 28, 2006
With the popularity of the TV series "Orange is the New Black", the Saginaw Sheriff decided to change it's prison jumpsuits from orange to horizontal stripes/li>
Daily Commentary – Friday, July 25, 2014 Download
The Beefcake Bandits …
Three college age men, two completely nude, one just wearing his tidy-whites robbed Doc's Beach House, not of any money, but of beef. You just can't make this stuff up. The bandits in the buff robbed the restaurant at 3:06 a.m. Sunday, stealing 60 hamburgers, three pounds of bacon, three red peppers and a paddleboard. Why would one suspect that alcohol or drugs were involved in this crime?  How do we know it was exactly 3:06 AM on Sunday, why the restaurant had a security camera of course. Actually, Doc's Beach House had multiple security cameras that got the trio in a frame by frame account of their caper.
The Beefcake Bandits … Photo: Southwest Florida Crime Stoppers
Why would three naked "knuckleheads" break into a Bonita Beach eatery and only steal food as two security cameras captured their every move?

"Dumb, dumber and dumbest," Sansevieri said with a laugh Wednesday.

Three days after the naked caper heard around Southwest Florida, the bare-naked beef bandits remained on the lam. Authorities don't know if the men are tourists or residents, but are trying to uncover and bare all tips. On Wednesday, authorities released photos — at least those that can be printed — to ask the public for help in identifying the men. The bandits robbed the restaurant at 3:06 a.m. Sunday, stealing 60 hamburgers, three pounds of bacon, three red peppers and a paddleboard.

In addition to the restaurant security footage and 200 frame-by-frame photos, the bandits left another clue: a trail of red peppers on the beach. On Sunday morning, Doc's kitchen staff found the restaurant's red peppers about 100 yards away near a beach bathhouse.

"They left a trail like Hansel and Gretel," Doc's waitress Shelly Isom said with a laugh. "One of them probably said after, 'Uh, guys, where did we leave our clothes?'"
WHERE'S THE BEEF?
Anyone with information on the identities and whereabouts of the suspects is asked to call Crime Stoppers at 1-800-780-TIPS (8477). Bangert believes the men will be caught because of the media attention.