Siting "The impacts of climate change — including an increase in prolonged periods of excessively high temperatures..". Fast forward to January 2014 and the affects of the Polar Vortex!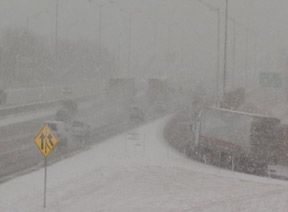 Photo of what global warming looks like in Chicago
Daily Commentary – Tuesday, January 7, 2014
Download
UPDATE I: More Global warming at Drudge, but f course the Libs say that the global warming is responsible for the cold weather. Of course rational thinking folks on the right know better.  For years those who dared question global warming were called crazy and extremists. Hmm … sounds more like the climatologists who spew everything is caused by global warming are sounding a bit crazy these days.
CHICAGO SMASHES RECORDS …
CHILL MAP …
AVG TEMP IN USA 13.8°F …
COLDEST AIR IN 20 YEARS …
South Pole warmer than O'Hare …
Canada Startled by 'Frost Quakes' …
Indianapolis Mayor Bans Driving …
JETBLUE Halts Flights To, From Boston, NY, NJ …
AMERICAN AIRLINES Cancels Flights Over Frozen Fuel Supply, Cold Employees …
If you liked this post, you may also like these:
Comments