CURT SCHILLING STRIKES OUT CYBER-BULLIES!!!
The below is a must watch VIDEO. When Curt Schilling played in the MLB for the Philadelphia Phillies, Arizona Diamondbacks and Boston Red Sox to name a few during his 20 year career he was a phenomenal pitcher and in 2004 helped lead the Red Sox, along with his bloody sock, to their first World Series title since 1918. All that aside, as great of a big game pitcher that Schilling was, he has proved to be an even greater dad.
KUDOS to Curt Schilling for not only saying, NO, but HELL NO, in defending his daughter by going after those who would attach him through his 17 year old daughter. Trolls, you think you can hide behind a cell phone keyboard, think again.
YOU KNOW ITS BAD FOR HILLARY CLINTON WHEN WHEN MSNBC'S CHRIS MATTHEWS IS NOT BUYING OUR BS ON EMAIL-GATE …
Simply amazing, is the LEFT MSM abandoning Hillary Clinton? On Wednesday MSNBC's Chris Matthews on"Hardball" actually had a "fair and balanced" discussion on Hillary Clinton's latest scandal, "You Got Email-gate". Maybe this will be their new programing platform to actually get ratings. The discussion on Hillary Clinton using a private email server was fodder for Matthews panel that featured the Washington Post's Carol Leonnig, Matt Schlapp of the American Conservative Union and Emily's List spokeswoman Jess McIntosh. Note, it will not take you long to understand that Emily's List Jess McIntosh is the Hillary apologist. However, what is surprising is that one, Matthews actually spend over 10 minutes on this damning news story to Hillary, and he was not buying her "bovine scatology," (that would be BS), when it came to LEFTY Jess McIntosh's excuses and answers when it came to why Hillary Clinton would go against State Department policy and use a private email server.
What difference does it make if I try to hide Benghazi emails on my own private server.
As reported at the Politico, the State Department has had a policy in place since 2005 to warn officials against routine use of personal email accounts for government work.
The policy, detailed in a manual for agency employees, adds clarity to an issue at the center of a growing controversy over Clinton's reliance on a private email account. Aides to Clinton, as well as State Department officials, have suggested that she did nothing inappropriate because of fuzzy guidelines and lack of specific rules on when and how official documents had to be preserved during her years as secretary.

But the 2005 policy was described as one of several "clear cut" directives the agency's own inspector general relied on to criticize the conduct of a U.S. ambassador who in 2012 was faulted for using email outside of the department's official system.
click HERE or on pic to watch VIDEO via The Blaze
A frustrated Matthews kept pushing, "Yeah, that's their language that they use. I'm just asking, do you think it's OK for a public servant at the level of secretary of state to carry on correspondence — official correspondence — but keep it to themselves, if they choose to?" Adding, "Because that's the option she has now, since it's all her account."

"I think, that at that level, it's important they follow the law. I also think that if we spend the next few months debating how long something was kept on a server, the American electorate is going to flock to a third party," McIntosh responded.

With McIntosh deflecting the question and minimizing what Matthews believed to be an important issue, the host supported his thinking by reading from the Washington Post's front page story that declared, "Hillary Clinton appears to have violated or operated in violation of what the White House said Tuesday — that's yesterday — was very specific guidance that members of the Obama administration use government email accounts to carry out official business."

Matthews pressed McIntosh again, asking, "What do you make of that headline?"

"I think that she is talking about issues that matter to the American electorate," said McIntosh. "I think she'll have lots of opportunities to…"

"So, you're changing the subject?" replied Matthews.

After moving the discussion to the two other panelists, Matthews came back to McIntosh one last time, asking, "Hasn't she given Trey Gowdy and his committee an excuse?" Adding, "They've given them now a case, that there was something bad she did by simply putting up a wall that allowed her to get rid of stuff — even if she didn't do it."

"I don't think there's any way she could have conducted herself as secretary of state that would not have told Republicans…"

Matthews interrupted McIntosh saying, "Anything that's said against Hillary Clinton, you're just going to move on from. This reminds me of moveon.org."

He closed the segment with a backhanded compliment to the Emily's List spokeswoman, "You're a good defender, but changing the subject, ain't gonna work."
A LONG TIME AGO WE COINED THE PHRASE, "KEY BOARD COWARDS".
ALL-STAR DAD ... Curt Schilling, Boston Red Sox, "bloody sock" baseball pitching great, is doubling down on going Dad protective of his daughter in the face of recent cyber bullying attacks. Take a look at Schilling's blog, 38 Pitches and check out the vile attacks on his daughter and a father's response. Folks, cyber bullying is no laughing matter. There are some true psychos out there and piling on in a form of cyber wilding hardly makes you cool. All of this occurred after Schilling tweeted a congratulatory message about his 17 year old daughter being accepted to Salve Regina University. Then the disgusting, crude and vile tweets came from the underbelly and low-lifes of the internet.
I am all for free speech, sorry, this type of speech should be a crime. The intent is to cause harm. Such cowards need to be prosecuted or better yet, be put in a room for 20 minutes with Curt Schilling and let him dish out some dad justice.
Curt Schilling goes Liam Neeson on Trolls
Ladies? If any of these guys is your boyfriend you're in for a real rude awakening.

Lastly? Not one of these gutless clowns would even think of saying a word of ANY of this in person.

Curt

P.S. Gabby I know you're likely embarrassed and for that I apologize. But as we have talked about, there is no situation ever in your life, where it's ok for any 'man' to talk about you, or any other woman this way (and truth be told no real man would ever talk this way anyway). It truly is time this stopped. I don't know where it started because it sure as hell didn't happen much when we were growing up. Like any dad reading this the only thing I need you to leave this home with when you head to college is the knowledge that I love you more than life itself and there is NOTHING I would not do to protect you. And while it may sound corny, it's nothing I'd ever be shy about saying in public, ever.
Schilling elaborated and doubles down:
Some have told Curt to ignore the tweets and the vile and disgusting comments regarding his daughter. There is a long standing rule on the internet, actually its more of a guideline, don't feed the trolls. However, that rule only goes so far and at some point you have to do what Curt Shilling did and say, HELL NO" … "I CAN AND WILL FIND YOU!!!"
I look at it like this. If someone walked into your house and punched your daughter square in the face, what would your reaction be? You and I probably are thinking the very same thing. How is that different than what happened to my amazing Daughter?

Here's how.

Those bruises on your daughters face? They'll heal over time and go away. My daughter? She was bruised and battered every bit as bad as that punch. Her scars are there forever.

For you "men" trying to somehow side with these guys? Go for it. You don't have far to go in life, in fact you may already be at your finish line.

Ladies? I don't care if you're 7 or 70. There is no time, no place, no reason in your lives ever that anyone, most especially a man, is allowed to talk to you, or treat you, this way.

[...]

I grew up in a world where women were treated with respect and dignity. When did that become out of date? Obsolete? How? Why?
UPDATE I: Yankees fire ticket taker after vulgar tweets about Curt Schilling's daughter.
The other man — the VP of Theta Xi at Montclair State — has since been identified as Sean MacDonald. MacDonald was hired by the Yankees as a part-time ticket taker at the end of January, the team confirmed, and he has since been fired.
HILLARY CLINTON, YOU GOT STATE DEPT EMAIL …
Hillary Clinton has not even announced that she is running for president in 2016, but the scandals are mounting. The New York Times is reporting that Hillary Rodham Clinton exclusively used a personal email account to conduct government business as secretary of state. How is this possible that a Secretary of State could be allowed to use private email and no one noticed at the time? With all the emails that Hillary sent to conduct government business no one noticed the Hotmail account? So how do we know that all of Hillary's emails are accounted for and any FOIA requests are legitimate?
Who knew I was supposed to use a govt email account?
Hillary Rodham Clinton exclusively used a personal email account to conduct government business as secretary of state, State Department officials said, and may have violated federal requirements that officials' correspondence be retained as part of the agency's record.

Mrs. Clinton did not have a government email address during her four-year tenure at the State Department. Her aides took no actions to have her personal emails preserved on department servers at the time, as required by the Federal Records Act.

It was only two months ago, in response to a new State Department effort to comply with federal record-keeping practices, that Mrs. Clinton's advisers reviewed tens of thousands of pages of her personal emails and decided which ones to turn over to the State Department. All told, 55,000 pages of emails were given to the department. Mrs. Clinton stepped down from the secretary's post in early 2013.
Is this what America needs, another president who has no understanding of transparency? HARDLY. Sorry, this woman has way too much baggage to even think of running for president. America needs to heal, not go down a further path of destruction.
I know, Benghazi, far right wing conspiracy, no nothing Senator, do nothing Secretary of State, taking money from foreign countries while acting as Sec. of State … What difference does it make.
IMAGINE THAT, ALL ONE HAD TO DO TO FIND LOIS LERNER'S MISSING IRS EMAILS WAS TO ASK …
Former IRS official Lois Lerner's irretrievable and lost emails have been found. During a House Oversight and Government Reform Committee hearing on Thursday, IRS Deputy Inspector General Timothy P. Camus told Rep. Jason Chaffetz (R-UT) that it took OIG investigators just two weeks to recover 424 backup tapes that were previously said to be irretrievable. Camus said that "There is potential criminal activity." GEE, YA THINK!!!
Of course we knew that Lerner's emails existed all along, this has all been one big concerted coverup by the IRS because they know this scandal goes all the way to the Obama White House.
The IRS's inspector general confirmed Thursday it is conducting a criminal investigation into how Lois G. Lerner's emails disappeared, saying it took only two weeks for investigators to find hundreds of tapes the agency's chief had told Congress were irretrievably destroyed.

Investigators have already scoured 744 backup tapes and gleaned 32,774 unique emails, but just two weeks ago they found an additional 424 tapes that could contain even more Lerner emails, Deputy Inspector General Timothy P. Camus told the House Oversight Committee in a rare late-night hearing meant to look into the status of the investigation.

"There is potential criminal activity," Mr. Camus said.
WHO THINKS THAT ONE OF WE THE PEOPLE COULD EVER GET AWAY WITH THE FOLLOWING WITH THE IRS? People need to go to jail over this scandal and the IRS needs to be abolished so that this never happen again. The IRS cannot be used as a political weapon against "We the People" no matter what your political affiliation might be.
Partial transcript from hearing:
Rep. Jason Chaffetz (R-UT): Had anyone ever asked them for the tapes?
IRS Deputy Inspector General Timothy P. Camus: No.
Chaffetz: "We send a subpoena, we send letters, we have hearings, we hear all kinds of excuses from the IRS.  They cant have them, they're recycled, they've been destroyed, their not available.  We can't fine them. Every excuse you can have under the sun. You find them in two weeks, and then when you go talk to the IT people who are there in charge of them, they told you that they were never even asked for them. Is that correct?
Camus: That is correct.
Investigators will be checking phone records to determine if Jenner was texting at the time of the accident which killed one and injured seven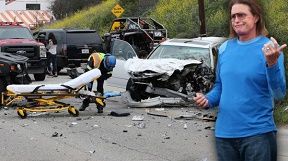 Daily Commentary – Tuesday, February 10, 2015
Download
21 year old Drake Kramer of San Antonio, Texas was last seen at the south rim of the Grand Canyon on Saturday, January 31, 2015. Drake Kramer hasn't been seen since he checked out the Bright Angel Lodge Sunday morning, officials said. Authorities did find Kramer's car at the Bright Angel Lodge where he had previously checked out.  His family reported him missing on Monday, and search efforts and a missing persons investigation are now under way.  The 21 year old is described as having brown hair and blue eyes. He is described as 5 feet 7 inches tall and 140 pounds.  He has now been missing for a week as searches continue to look for the missing San Antonio man.
Missing – Drake Kramer
Search and rescue teams have been searching 285 square miles of the Grand Canyon for the last week, combing the area for a 21-year-old geology student who went missing there after sending a puzzling text message to his worried parents.

Drake Kramer of San Antonio, Texas was last spotted at the south rim of the Grand Canyon on Saturday, January 31.

He checked out of the Bright Angel Lodge the next morning and hasn't been seen by friends or family since.

His parents Robin and Brenda Kramer reported him missing on Monday, when they learned of the trip and received a text message from their son in which he said he 'needed to be with Mother Earth'.
UPDATE I: Search area expands for missing San Antonio man at Grand Canyon National Park.
The search for a missing San Antonio man at the Grand Canyon has expanded, The National Park Service announced.

The search area was expanded east from the South Rim developed area along Highway 64 towards Grandview. Rescue teams, with the help of helicopters, have not located 21-year-old Drake Kramer since he was reported missing by his family on Monday.
UPDATE II: A cryptic text message prompted the parents of a missing 21-year-old Texas man to contact authorities.
 A cryptic text message prompted the parents of a missing 21-year-old Texas man to contact authorities, after learning he embarked on what they believe to be a solo trip to the South Rim of the Grand Canyon.

"He indicated that he needed to be with Mother Earth," said Robin Kramer, the father of 21-year-old Drake Kramer.

The text message was sent Monday morning, the last time Robin and his wife Brenda heard from Drake. They were unaware of their son's travel plans and the last time they saw him was Thursday, Jan. 29 in San Antonio.
UPDATE III: Hiker Missing in Grand Canyon Told Dad He 'Needed to Be Back With Mother Earth'.
His father, Robbin Kramer, said his son told him Monday that "he was at the Grand Canyon and he needed to be back with Mother Earth and set his soul free. At that point we really started getting worried and started calling and trying to get people to look for him."

The family reported Drake Kramer missing on Monday, and search efforts and a missing person investigation are now under way.
If anyone has any information with regards to Drake Kramer's whereabouts, please contact  NPS's Silent Witness Line at 928-638-7840.
In a desperate act to rid himself of his addiction. China has a huge "web junkie" problem.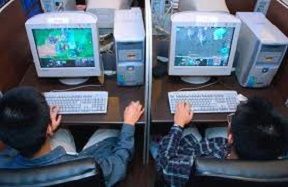 Daily Commentary – Friday, February 6, 2015
Download
UNBELIEVABLE …
So this is what Barack Obama has reduced the office of the United States presidency to. Some how or another Barack Obama can't find time to meet with Israel Prime Minister Benjamin Netanyahu, but his busy schedule has time to meet with a GloZell Green, a woman who is famous om YouTube for her green lipstick and eating cereal out of a bathtub filled with milk (VIDEO). Really? During her interview, Glozell told Obama that she had cut the hoods off of the sweatshirts of her husband, who is black, to protect him from being shot by the "po-po."
"However, he is mad at me right now because I cut all the hoods off his hoodies. [Obama's laughs] I did to protect him. Because I am afraid when he goes outside that some body will shoot and kill him.  And its not like regular folks, its the po-po. I hope that this changes . How can we bridge the gap between black African-American males and white cops?"
Of course, the divider in Chief had to bring up police racial biases and put the onus on the police, rather than maybe the fact may be that the issue lies with young black males. Never did he mention that more black males are killed by black males in black on black crime, not the police. Hmm, also absent was the fact that the DOJ lawyers are stating that no civil rights charges are being brought against Ferguson police officer Darren Wilson.
However, I'll give her credit for this question. Glozell must have caused some heart palpitations with WH staffers when she pressed Obama over his Cuba policy, saying that Fidel Castro "puts the dick in dictatorship."
Remember when former President Ronald Reagan never took off his jacket off while in the Oval office when he was in the White House out of respect for it? Remember those days?
President Barack Obama said police officers need to be aware of their "biases" when it comes to black men and vowed to put "federal muscle" behind improving police practices and training.

During a series of interviews with YouTube personalities Thursday, one of the interviewers, GloZell Green, said she "cut all the hoods" off of her husband's hoodies because, "I'm afraid when he goes outside, that somebody might shoot and kill him."

"And it's not, like, regular folks. It's the po-po," she said. "How can we bridge the gap between black, African-American males and white cops?"

"First of all, we always have to remind ourselves that the overwhelming majority of police officers, they are doing a really tough job and they're doing it well," Obama said. "What we also know is that there are still biases in our society, that in split-second situations when people have to make quick decisions, that studies have shown African-American males are seen as more threatening, which puts them in a more vulnerable position. Young African-American males are typically seen as older than they are."

"A lot of the ways to solve this is to improve training so that people can be aware of their biases ahead of time," Obama said.
Posted January 23, 2015 by

Scared Monkeys Barack Obama

,

Chicago-Style Politics

,

Divider in Chief

,

Epic Fail

,

Internet

,

Media

,

Misleader

,

Social Media

,

The Dodger in Chief

,

The Lying King

,

WTF

,

You Tube - VIDEO

|

3 comments
It is a sad day in sports today, ESPN's Stuart Scott has passed away at the age of 49 …
The longtime ESPN anchor Stuart Scott died Sunday morning after an extended battle with cancer, he was just 49 years old. Scott joined the ESPN in 1993 as the network was ramping up to launch ESPN2. That was just the launching bad for Scott as he steadily grew into one of ESPN's most well-known, well liked and respected personalities … "Boo-Yah." I remember the founding of ESPN in 1978, let along the launch of ESPN2 and let me just say Stuart Scott brought an energy and a fun and off the wall perspective to the broadcast that you truly looked forward to watching it. It is not very often that sports highlights were must-see TV, but that is the talent that this man had. Stuart Scott did the best thing that any sports anchor could do, he provided us with an escape from the real world and made sports fun. He talked about the games, plays and highlights like we would with our friends. God bless you Stuart Scott, our prayers go out to your family and friends … thank you … rest in peace.
REST IN PEACE STUART SCOTT
Stuart Scoot was first diagnoses with a rare form of cancer in November 2007. He took the vile disease publicly as he allowed us to share in his battle. So many of us either have been in Scott's shoes or know some one personally who is. Stuart Scott helped us all deal with cancer in our own lives as he battled his. Scott was a beacon of light and remained so positive in his fight against cancer. One of the greatest lessons Stuart showed us all was to not let cancer paralyze you. He lived his life to the end on his terms and that meant being an ESPN sports anchor and commentator to the best of his ability. Please watch the VIDEO below of Scott's moving speech, it is one of the best ever. For 7 years Scott battled cancer and kept the attitude that "fighting was winning, not quitting, not saying I have cancer, I can t do anything. " Scott maintained the only way you lose against cancer is to not fight it and to just lay down and have a pity party for yourself.
His personality was infectious … Rest is peace Stuart Scott, you will forever be "as cool as the other side of the pillow."
To all who have cancer, have known those who have cancer or currently know some one who is battling cancer, we need to remember the words that  Stuart Scott said during his speech after receiving the Jimmy V Perseverance Award at the ESPYS on July 16, 2014. Please make sure to watch his acceptance speech below.
"When you die, it does not mean you lose to cancer. You beat cancer in how you live, why you live and in the manner in which you live. So live, live, fight like hell. And when you get too tired to fight then lay down and rest and have some body else fight for you. That's also very important. I can't do this "don't give up thing" by myself. I got thousands of people on Twitter and on the streets who encourage me."
Stuart Scott, a longtime anchor at ESPN, died Sunday morning at the age of 49.

Among the features of the new ESPN studio in Bristol is a wall of catchphrases made famous by on-air talent over the years. An amazing nine of them belong to one man — from his signature "Boo-Yah!" to "As cool as the other side of the pillow" to "He must be the bus driver cuz he was takin' him to school."

That man is Stuart Scott, and his contributions to the sports lexicon are writ large. But they are only one aspect of his legacy. When he passed away, he left behind so much more. He inspired his colleagues with his sheer talent, his work ethic and his devotion to his daughters, Taelor, 19, and Sydni, 15. He defied convention and criticism to help bring this network into a new century. He spoke to the very athletes he was talking about with a flair and a style that ESPN president John Skipper says, "changed everything."

"He didn't just push the envelope," says sports radio host and former ESPN anchor Dan Patrick. "He bulldozed it."
Stuart Scott was honored for his fight against cancer at the 2014 ESPY Awards, where he became the latest recipient of the Jimmy V ESPY Award for Perseverance. The award named for college basketball coach Jim Valvano, whose life was also taken by cancer in 1993, and who gave probably one of the greatest speeches in sports history that speaks to one's everyday life, "Don't Give Up, Don't Ever Give Up".
Stuart Scott's Moving ESPYS Speech, 
UPDATE I: Remembering Stuart Scott:
Steve Levy, who came to ESPN shortly before Stuart in August 1993 and served as his co-host for the first "SportsCenter" from the new studio last June, put it this way: "I think the audience recognized that when Stuart was on, there was going to be something special. And to his credit, he brought something special every night he was on."

Tributes to Scott on Twitter, #BooYah
Remembering Stuart Scott's first set at ESPN … muted colors in 1D!!!
He made us laugh … ESPN commercial with Stuart Scott and Maria Sharapova … "Can I get that can back?" Priceless!!!
UPDATE II: ESPN Colleagues Remember Stuart Scott. (VIDEO)
Chris Berman, Rich Eisen, Dan Patrick and Gus Ramsey look back on their time working with Stuart Scott