The Colorado girl was barred for shaving her head in support of a friend undergoing cancer treatment
Daily Commentary – Thursday, March 27, 2014
Download
Character actor James Rebhorn dies far too young at age 65 …
Actor James Rebhorn, who appeared in dozens of popular movies like 'Independence Day', 'Scent of a Woman' and 'Meet the Parents', and television shows like Showtime hit "Homeland," died on Friday at his home in South Orange, N.J. at the age of 65 from skin cancer. As reported at TMZ, Rebhorn's wife Rebecca said that James Rebhorn was diagnosed with melanoma in 1992 and he had been getting treatments ever since. Rest in Peace.
James Rebhorn discusses the power of his Liberal Arts Education at Wittenberg University
Veteran character actor James Rebhorn, known for his roles in "Homeland," "White Collar" and dozens of TV shows and films over a five-decade career, has died of melanoma, his wife, Rebecca Linn, said Sunday. Rebhorn died Friday at his home in South Orange, N.J., at the age of 65.

Able to perform in comedies or dramas, as well as on stage, TV or film, the Philadelphia native racked up an impressive list of credits, including playing the father of Claire Danes' character on "Homeland."

His film roles included such titles as "Silkwood," "Shadows and Fog," "Basic Instinct," "My Cousin Vinny," "Scent of a Woman," "Carlito's Way," "Independence Day," "The Talented Mr. Ripley," "The Game," "Far From Heaven" and "Cold Mountain." Recent film appearances included "The Odd Life of Timothy Green," "Sleepwalk With Me," "Real Steel" and "The Box."
Rebhorn was a character actor for five decades in New York and Hollywood. You may not know the name, but you certainly will recognize James Rebhorn when you see his face. My favorite roles of James Rebhorn were of him as Headmaster Trask of the Baird School in 'Scent of a Woman', George Wilbur, the expert witness in the area of tire tread identification and automobiles, in 'My Cousin Vinny' and Defense Sec. Albert Nimziki from 'Independence Day'.
WAPO – Obituary: James Rebhorn, character actor, dies at 65.
James Rebhorn, one of the busiest character actors in New York and Hollywood who specialized in flawed, authority figures, including the bipolar father of a CIA agent in the HBO series "Homeland," died March 21 at his home in South Orange, N.J. He was 65.

On television, Mr. Rebhorn had a recurring part on the HBO show "White Collar" (2009-2014) and, playing a district attorney, memorably prosecuted the "Seinfeld" cast on that series' 1998 finale.

Rebhorn's movie roles, though small, were often pivotal to the plot. In"The Talented Mr. Ripley" (1999), he played the wealthy shipbuilder whose spoiled son (Jude Law) disappeared, killed by sociopath Tom Ripley (Matt Damon) who has taken the son's identity. As the headmaster Mr. Trask in "Scent of a Woman" (1992), he faced off against a blind and argumentative Vietnam vet Al Pacino defending one of Trask's students accused of cheating.
He has multiple myeloma, a cancer of the blood, which is incurable but treatable
Daily Commentary – Tuesday, February 18, 2014 Download
She it battling a rare form of cancer she vows she's going to fight! She feels her prognosis is good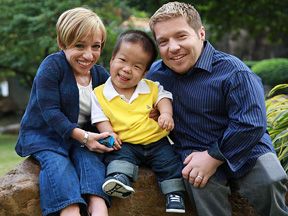 Daily Commentary – Monday, December 9, 2013 Download
Add  Edie Littlefield Sunby to the list of losers of Obamacare … Barack Obama knowingly lied and people will die.
Over and over and over, Barack Obama made the following  promise to the American people to get Obamacare passed: "If you like your doctor, you can keep your doctor, period! If you like your healthcare plan, you can keep your healthcare plan. period!  No one will take it away, no matter what."
Really, you might want to read the tragic and heart-breaking story of Edie Littlefield Sunby, a state-4 gallbladder cancer patient who has become a victim of Obamacare and the lies that were spewed to pass the failed law. As reported in the Wall Street Journal, thanks to Obamacare Edie Littlefield Sunby will lose her healthcare insurance and her doctors. Lies have consequences, especially when Obama and Democrats knew that millions would lose their insurance because of Obamacare. Thanks Democrats as you own this one 100% as the not-so affordable care act was passed with not one GOP vote.
Everyone now is clamoring about Affordable Care Act winners and losers. I am one of the losers.

My grievance is not political; all my energies are directed to enjoying life and staying alive, and I have no time for politics. For almost seven years I have fought and survived stage-4 gallbladder cancer, with a five-year survival rate of less than 2% after diagnosis. I am a determined fighter and extremely lucky. But this luck may have just run out: My affordable, lifesaving medical insurance policy has been canceled effective Dec. 31.

My choice is to get coverage through the government health exchange and lose access to my cancer doctors, or pay much more for insurance outside the exchange (the quotes average 40% to 50% more) for the privilege of starting over with an unfamiliar insurance company and impaired benefits.

Countless hours searching for non-exchange plans have uncovered nothing that compares well with my existing coverage. But the greatest source of frustration is Covered California, the state's Affordable Care Act health-insurance exchange and, by some reports, one of the best such exchanges in the country. After four weeks of researching plans on the website, talking directly to government exchange counselors, insurance companies and medical providers, my insurance broker and I are as confused as ever. Time is running out and we still don't have a clue how to best proceed.

[...]

What happened to the president's promise, "You can keep your health plan"? Or to the promise that "You can keep your doctor"? Thanks to the law, I have been forced to give up a world-class health plan. The exchange would force me to give up a world-class physician.

For a cancer patient, medical coverage is a matter of life and death. Take away people's ability to control their medical-coverage choices and they may die. I guess that's a highly effective way to control medical costs. Perhaps that's the point.
Yup, no death panels here, eh? WAKE UP AMERICA … Obamacare has never been about healthcare, it is about controlling your lives from birth to death.
Hmm, I guess Obama was correct when he told his peeps that he was "really good at killing people."
UPDATE I … TWITCHY: Despicable, White House smears stage 4 cancer survivor who lost her insurance plan due to Obamacare.
This White House has no conscience. A smear campaign against a cancer patient in order to protect the diasaster that is Obamacare where Obama and Democrats knowingly lied to the American people that they could keep their healthcare insurance if they liked it, PERIOD! Sick, just frigging sick!
Posted November 4, 2013 by

Scared Monkeys America - United States

,

Barack Obama

,

Cancer

,

Chicago-Style Politics

,

collusion

,

Cover-Up

,

Death Panels

,

Democrats

,

Divider in Chief

,

Drunk on Power

,

Epic Fail

,

Government

,

Government Dependent Class

,

Gutter Politics

,

Healthcare

,

Imperial President

,

Liars

,

Liberals

,

Misleader

,

Misrepresentation

,

Obamacare

,

Obamanation

,

Progressives

,

Smear Campaign

,

The Lying King

,

Tyranny

,

WTF

,

You Can Keep Your Insurance

|

3 comments
What ever happened to Democrats were for the Children? Democrat Senator Majority Leader Harry Reid and Democrats let America know just how little they care about children with cancer …
Just how little do Democrats care more about playing politics than they do actually caring about the children with cancer of "We the People," one needs to look no further than the video below of Harry Reid being asked by a CNN reporter. Reid was asked, "but if you wanted to help one child with cancer, why wouldn't you do it?" The reporter was referring to the fact that the GOP controlled House was passing a bill to add funding for the National Institute of Health (NIH), national parks and veterans.
Harry Reid's response … "WHY WOULD WE WANT TO DO THAT".
Isn't that special. So we can now see just how little Obamacare really is about patient care and more about control. If Democrats really cared about the well being of individuals, they would pass a piecemeal bill that would include aiding cancer children. But no, instead they would rather play hard ball politics and defend Obamacare, a health care law that a majority of Americans do not want and most want it repealed. But Democrats would rather protect Obamacare at all cost than help children with cancer. Hmm, and I thought Democrats were supposed to be compassionate?
Posted October 4, 2013 by

Scared Monkeys Barack Obama

,

Cancer

,

Chicago-Style Politics

,

Child Endangerment

,

Child Welfare

,

Democrats

,

Double Standard

,

Government

,

Gutter Politics

,

Harry Reid (D-NV)

,

Healthcare

,

Liberals

,

Obamacare

,

Obamanation

,

Partisan hack

,

Politics

,

Politics of Fear

,

Progressives

,

WTF

,

You Tube - VIDEO

|

3 comments
Roger Ebert, the long time movie critic has died at the age of 70 after his battle with cancer. Ebert had previously battled cancer in his thyroid and salivary glands, losing the ability to speak and eat on his own. Ebert co-hosted the weekly TV series 'At the Movies' with Gene Siskel, his fellow Chicago based movie critic, who himself had passed away in 1999. The man was brilliant in the critique of movies and I can remember watching 'At the Movies' all of the time to hear both Siskel and Ebert's opinions and critiques. However, as much as he was knowledgeable about movies, his liberal politics was quite something different. But that is another story for another day. As stated at Ann Althouse,  on Tuesday, Mr. Ebert blogged that he had suffered a recurrence of cancer following a hip fracture suffered in December, and would be taking 'a leave of presence.' Who would have known that is all would have ended so quickly?
To both Gene Siskel and Roger Ebert, thank you both for your fine movie critiques over the years and we will see you both, 'At the Movies'.
Roger Ebert: June 18, 1942 – April 4, 2013, RIP
For a film with a daring director, a talented cast, a captivating plot or, ideally, all three, there could be no better advocate than Roger Ebert, who passionately celebrated and promoted excellence in film while deflating the awful, the derivative or the merely mediocre with an observant eye, a sharp wit and a depth of knowledge that delighted his millions of readers and viewers.

"No good film is too long," he once wrote, a sentiment he felt strongly enough about to have engraved on pens. "No bad movie is short enough."

Ebert, 70, who reviewed movies for the Chicago Sun-Times for 46 years and on TV for 31 years, and who was without question the nation's most prominent and influential film critic, died Thursday in Chicago.

"We were getting ready to go home today for hospice care, when he looked at us, smiled, and passed away," said his wife, Chaz Ebert. "No struggle, no pain, just a quiet, dignified transition."
Siskel & Ebert on Film Criticism and Political Correctness
GENE SISKEL: You have to summon up the courage to say what you honestly feel. And it's not easy. There's a whole new world called political correctness that's going on, and that is death to a critic to participate in that.

EBERT: Political correctness is the fascism of the '90s. It's kind of this rigid feeling that you have to keep your ideas and your ways of looking at things within very narrow boundaries, or you'll offend someone. Certainly one of the purposes of journalism is to challenge just that kind of thinking. And certainly one of the purposes of criticism is to break boundaries; it's also one of the purposes of art. So that if a young journalist, 18, 19, 20, 21, an undergraduate tries to write politically correctly, what they're really doing is ventriloquism.
Sad news from the TV world … Valerie Harper, the actress who played Rhoda Morgenstern on "The Mary Tyler Moore Show" and on the spinoff series "Rhoda," has been diagnosed with terminal brain cancer. The 73 year old actress had been diagnosed with lung cancer in 2009 that she appeared to have beaten. Reports state that, "Harper's doctors reportedly have told her she may have just three months to live." On a personal note, not only did I enjoy very character on both TV series, it saddens me that brain cancer as taken another. My sister passed away from complications of terminal brain cancer. Our hearts and prayers go out to her  and her family during this difficult time.
Valerie Harper, 73, who portrayed the lively TV character Rhoda Morgenstern first on "The Mary Tyler Moore Show" and later on the spinoff series "Rhoda," has terminal brain cancer, a diagnosis that she revealed Wednesday morning on NBC's "Today Show" as well as on "People Magazine's" website.

Harper, in rehearsal earlier this year with the touring company of the Broadway show "Looped," had abruptly withdrawn from the cast due to a then undisclosed illness, now believed to be a rare condition known as leptomeningeal carcinomatosis. The term describes a cancer that has spread to the brain's fluid-filled membranes.

Harper had starred as legendary actress Tallulah Bankhead in the original Broadway production of the show, and was set to reprise the role on the tour.

Harper had been diagnosed with lung cancer in 2009 which she appeared to have beaten. Her current condition is "most likely related to her previous battle with lung cancer," stated one source, also noting that "Harper's doctors reportedly have told her she may have just three months to live."
Some doctors saying that Venezuelan President Hugo Chávez's cancer is most likely terminal. What will a Venezuela without Chavez look like in the future?
Venezuelan President Hugo Chávez's cancer is most likely terminal given the disease's recurrences, and while the president may bounce back for periods, his health is increasingly at risk, say several leading cancer specialists not involved in the treatment.

Mr. Chávez is recovering from surgery in Cuba this week after the president said malignant cells reappeared for a third time in his abdomen. Venezuela's government hasn't disclosed what type of cancer he has or what the surgery was for. But it has described the more than six-hour operation as "complex and delicate" and said Mr. Chávez might not be back in Caracas in time for his Jan. 10 inauguration for a new term after 14 years in power.
Emily, an 11 year old Hispanic leukemia patient is missing from a cancer ward at the Phoenix Children's Hospital in Phoenix, AZ. Emily was brought to the hospital about a month ago by her parents to receive treatment for leukemia.  She was scheduled to be released from the hospital the following day; however, her mother for unknown reasons removed her from the hospital early before Emily's treatment was finished. Hospital surveillance video captured the mother taking of her daughter with an IV still attached. Emily's mother is 35 years old, Hispanic, and goes by the name Norma. Her father is 46 years old, Hispanic, and goes by the name Luis.
Credit: Phoenix Police Department
Video shows the mother walking Emily from her room with an IV still attached. They're then seen heading to the elevators and eventually a restroom, where her mother changed her clothes and removed the IV from a chest catheter placed into her heart, before walking her out of the hospital.

"If she does not have this catheter sealed correctly by medical staff, we understand it's highly likely she could obtain an infection and ultimately die within a couple of days," said Sgt. Steve Martos of Phoenix police.

Police say detectives have been working feverishly for the past two days, but are now turning to the public for help. An earlier infection caused Emily to lose an arm; police say now they're worried about another infection with potentially grave consequences.
Authorities fear that Emily's life could be in jeopardy due to her medical condition and the family could be headed to  Mexico. Emily, had her arm previously amputated because of an infection and a chest catheter inserted into her heart.
Police believe the family left the hospital in a 1998 Ford mini-van, last seen with AZ license plate AVY3157. However, detectives say that license plate number is not registered to the van, so it's possible it's been removed.

Detectives believe the family has ties to California and Mexico. They put out alerts to agencies in California, as well as other hospitals in the area.
AZ Police Search for Missing 11-Year-Old Leukemia Patient Who Was Taken From Cancer Ward.
"Our concern right now is for that catheter to be medically removed. We understand that there is the possibility that the catheter could get an infection and thereby result in the death of this child really in the matter of days," Sgt. Steve Martos told KNXV TV station Thursday night.

Authorities said that the mother had removed an IV drip from the catheter, changed Emily's clothes and then walked the 11-year-old patient out of her ward at the hospital.
VIDEO of missing 11 year old Emily including 911 call