Daily Commentary – Tuesday, February 11, 2014
Download
Dylan Farrow, the adopted daughter of Woody Allen, pens an open letter in the New York Times that should, if they have not already done so, make all question why they have a favorite Woody Allen movie. She detailed the alleged sexual abuse she endured at the hands of Woody Allen. Farrow said she was spurred to comment after Woody Allen was recently honored with a lifetime achievement award at the Golden Globes. An award that when you look back on the fact that Allen was never charged with any sexual abuse crimes even thought prosecutors back in the 90′s said there was probably cause to do so makes you just question what the Golden Globes were thinking. As Dylan Farrow concluded, "Imagine a world that celebrates her tormenter. Are you imagining that? Now, what's your favorite Woody Allen movie?
What's your favorite Woody Allen movie? Before you answer, you should know: when I was seven years old, Woody Allen took me by the hand and led me into a dim, closet-like attic on the second floor of our house. He told me to lay on my stomach and play with my brother's electric train set. Then he sexually assaulted me. He talked to me while he did it, whispering that I was a good girl, that this was our secret, promising that we'd go to Paris and I'd be a star in his movies. I remember staring at that toy train, focusing on it as it traveled in its circle around the attic. To this day, I find it difficult to look at toy trains.
On a personal note in an open response to Dylan Farrow, I was once a Woody Allen fan and did once consider 'Manhattan,'  'A Midsummer Night's Sex Comedy' and 'Everything You Always Wanted to Know About Sex * But Were Afraid to Ask' my favorite movies. However, that was then and this is now. Since the sexual abuse allegations in the early 90′s I have pretty much put Woody Allen in the "ick" category and with the likes of those like O.J. Simpson, where we know they are guilty, even though it was never proved. Recently, we can add the lies of Casey Anthony to that same list. Dylan, just know that it is not a world that celebrates Woody Allen, it is a deranged, without class, morals or character few that do. However, we are glad that you survived the abuse.
One does have to ask why do celebs who behave badly get rewarded? Yes, Woody Allen is a living testament to the way our society fails the survivors of sexual assault and abuse. Allen was honored at the Golden Globes last month with the Cecil B. DeMille lifetime achievement award.Maybe he should have been honored with the Roman Polanski award instead.
Today, I consider myself lucky. I am happily married. I have the support of my amazing brothers and sisters. I have a mother who found within herself a well of fortitude that saved us from the chaos a predator brought into our home.

But others are still scared, vulnerable, and struggling for the courage to tell the truth. The message that Hollywood sends matters for them.

What if it had been your child, Cate Blanchett? Louis CK? Alec Baldwin? What if it had been you, Emma Stone? Or you, Scarlett Johansson? You knew me when I was a little girl, Diane Keaton. Have you forgotten me?

Woody Allen is a living testament to the way our society fails the survivors of sexual assault and abuse.

So imagine your seven-year-old daughter being led into an attic by Woody Allen. Imagine she spends a lifetime stricken with nausea at the mention of his name. Imagine a world that celebrates her tormenter.

Are you imagining that? Now, what's your favorite Woody Allen movie?
Posted February 2, 2014 by

Scared Monkeys Celebrity

,

child abuse

,

Child Endangerment

,

Child Welfare

,

Cover-Up

,

Crime

,

endangering the welfare of a child

,

Entertainment

,

Media

,

molestation

,

sexual abuse

|

2 comments
Angry over the honorary award Woody Allen was given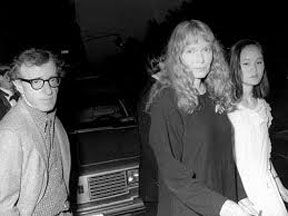 Daily Commentary – Friday, January 17, 2014 Download
Finally, a judge with some common sense hands down a sentence where the sex predator will never touch another innocent child again.
The following sex crimes case might be one of the sick and most egregious ever seen in the Sunshine state. A father who, along with his wife, planned before the they were born to sexually abuse their children
26 year old Jonathan Adleta, a sex predator and deviant like we hope we never see again, was sentenced to two life terms in prison in Orlando, Florida federal court for the unthinkable and "heinous" sex crime against his two children and the child of another woman. Jonathan Adleta had been convicted in September 2013 of transporting minors across a state line to engage in a sex act and conspiracy. Upon handing down the sentence ti this monster, U.S. District Judge Roy B. Dalton Jr. said of  Jonathan Adleta, "this defendant is guilty of … the destruction and scarring of his own children." His wife. 29 year old Sarah Adleta, who took part in the sexual abuse, was sentenced to 54 years in prison. She pleaded guilty to producing child pornography with her children as subjects.
Parents Plan Sexual Abuse – Most Vile Story Ever
An Orlando jury convicted Adleta on Sept. 12 of two charges: transporting minors across a state line to engage in a sex act and conspiracy.
On Monday, Dalton handed down two life sentences. He could have given Adleta as little as five years. Instead, he went with the government's recommendation.

Assistant U.S. Attorney Karen Gable described Adleta's acts as "despicable and egregious. … The defendant is a grave danger to children."
The judge agreed, saying he chose two life terms, in part, because he believes Adleta would offend again.

"This defendant is guilty of the sexual exploitation of his own children," Dalton said.

Evidence at Adleta's trial showed that he abused his son and daughter and the child of another woman, children who ranged in age from 1 to 4.
To make matters worse, if possible after the hideous crimes of this scum bag, after the Adletas' marriage ended, Jonathan found a new girlfriend, Samantha Bryant, who also had a daughter. Samantha Bryant told jurors at Adleta's trial that she let him molest her daughter, too. OMG, HOW DOES A MOTHER LET A MAN MOLEST THEIR CHILDREN!!! Bryant was also charged with and pleaded guilty to sexually assaulting her daughter and allowing him to abuse the girl.
Former Marine Officer to Face Sex Abuse Sentencing.
A man whose parenting plan was detailed during a graphic child-sex trial in Orlando federal court this year will soon learn how much prison time he will serve for his crimes.

His ex-wife, 29-year-old Sarah Adleta, served as a key witness for prosecutors, explaining how having sex with their two children was part of their family parenting plan — even after they divorced.

Prosecutors said Jonathan Adleta had a "sexual appetite" for his own daughter and dreamed of the day when he could have "daddy-daughter sex."
Posted January 7, 2014 by

Scared Monkeys child abuse

,

Child Endangerment

,

child porn

,

Child Welfare

,

Crime

,

endangering the welfare of a child

,

Felony

,

Incest

,

Legal - Court Room - Trial

,

molestation

,

Pedophilia

,

Pornograpghy

,

Rape

,

sex crimes

,

sexual abuse

,

Sexual Assault

,

WTF

,

You Tube - VIDEO

|

no comments
UMM, what every happened to 5 and 6 year old children playing with blocks?
A six year old boy is being accused of raping his five year old female cousin in Malaysia after the two had been playing the game, 'mother and father'. OMG, YOU HAVE GOT TO BE KIDDING!!! How is this even possible?  The bizarre situation came to light after the children's grandmother found them naked and playing 'mothers and fathers' at the family home. The rape case believed to be the one of the first of its kind in the worls, let alone Malaysia. First, it would be nearly impossible to believe that a 6 year old boy had the intent of rape and knew what the heck he was doing.  However, one has to wonder where the 6 year old boy and 5 year old girl learned or saw what they had done.
File this one under, what happened to the country world I grew up is?
A Malaysian boy aged six has been accused of raping his five-year-old cousin in a case believed to be the one of the first of its kind in the world.

Doctors discovered she had been sexually penetrated after a medical check-up – and despite initial scepticism a consultant urologist at the Kuala Lumpur Hospital said it was possible for a child that young to have an erection.

The extraordinary case came to light after the children's grandmother found them naked and playing 'mothers and fathers' at the family home in the town of Pendang, Kedah – a rural area covered with paddy fields

'Blame should be levelled at the adults who do not give guidance and care to the children.'

He added that a full medical report would determine whether the six year old boy is the youngest predator in the country.

The case comes just weeks after a boy of 11 allegedly raped a six-year-old girl at a babysitter's home in Alor Gajah.
GEEZ, ANOTHER HOUSE OF HORRORS, THIS TIME IN TUCSON, AZ … SICK, SICK SICK!!!

A Tucson, Arizona mother and step-father are under arrest after police discovered three girls, siblings ages 12, 13 and 17, imprisoned in the family home for what is said to be 2 years. Police said a 34 year old man and a 32 year old woman were booked into the Pima County Jail on suspicion of three counts of kidnapping, three counts of child emotional abuse, three counts of  physical child abuse and the step-father is also be charged with suspicion of sexual abuse of a person under 15 years of age.
In the Police press conference, authorities said that police responded to a 911 call  (Press conference – VIDEO) regarding a domestic fight involving a knife at 4:00 am at a home on the 2800 block on North Estrella Avenue to investigate. Upon arrival they found two juvenile females, ages 12 and 13. They had run to their neighbors house alleging that their stepfather had kicked in their bedroom door in an attempt to assault them with a knife. The girls told officers that they had been held imprisoned in their bedroom separately in the house for two years. The police then went to the family home and found a third girl held captive in the house. All three girls were extremely filthy and malnourished.
 Tucson Police Dept. Capt. Mike Gillooly Discusses the discovery of 3 female siblings, aged 12, 13, and 17, held captive
The Arizona Republic reports on this sick and disgusting story:
A Tucson couple was arrested Tuesday after three girls told police they had been imprisoned in a home for up to two years, authorities said.

The girls are siblings — ages 12, 13 and 17 — and police are investigating two of their relatives, a 32-year-old woman and a 34-year-old man, on allegations of child abuse and imprisonment.

Authorities said the girls appeared malnourished and extremely dirty, and were living in filthy conditions.
.
The girls told police they hadn't bathed in four to six months and were fed one meal a day, according to a Tucson police statement.

Details were sparse on Tuesday night, but police said they were called at about 4a.m. to a house on reports of an assault. The two youngest girls said they escaped and went to a neighbor for help after the 34-year-old man tried to break into a room while brandishing a knife, the statement said.

Police said they found the  17-year-old girl in a locked bedroom during a search of the home. The sisters told police that the eldest girl was kept in a separate bedroom from the other two and that they had not seen each other for months, possibly up to two years, police said.
UPDATE I: The faces of Evil - Tucson cops describe hell house where three girls endured relentless noise and only one meal a day.
Step monster Fernando Richter & mom (sorry, she is no mother) Sophia Richter
Exactly why were these individuals offered bail, exactly?
The home in Tucson, Ariz. where three girls were held captive was a house of horrors with 24-hour surveillance, an elaborate alarm system and music blasted round the clock, police said Wednesday.

Stepdad Fernando Richter, 34, and mom Sophia Richter, 32, face multiple charges of kidnapping and child abuse of the girls aged 12, 13 and 17.

The girls even resorted to using their closets as modified bathrooms when the parents failed to let them out, cops said Wednesday afternoon at a press conference.

The deranged parents appeared via video in court Wednesday morning. A judge set their bail at $100,000 and $75,000, respectively.
Posted November 27, 2013 by

Scared Monkeys Arrest

,

Assault

,

Bizarre

,

child abuse

,

Child Endangerment

,

Child Welfare

,

Crime

,

Kidnapping/Abduction

,

Law Enforcement

,

molestation

,

Sexual Assault

,

Sexual Battery

,

WTF

,

You Tube - VIDEO

|

one comment
If there was ever a story that needed to be categorized as WTF, it is the following one …
JUSTICE? 25 year old Austin Clem had been previously convicted raping a minor Courtney Andrews. The abuse started when she was 13, saying she kept quiet for years because of threats at the hands of her rapist. Clem had sexually abused her at age 13, then raped her twice at age 14 and once at age 18. Austin Clem now faced the sentencing for his crimes, or so everyone thought.  Initially, Limestone County, Alabama Judge James Woodroof handed down a jail terms of 20 years for forcible rape and 10 years each for two second-degree rape charges to run concurrently. Then Judge James Woodroof did the unthinkable. The judge suspended those sentences and instead gave Clem three community corrections sentences of two years plus three years of supervised probation, to be carried out concurrently. Austin Clem must register as a sex offender, but if he follows all the ridiculous suspended sentence guidelines, this rapist will stay out of prison. According to reports at CNN, not only was the victim stunned, so to was the rapist's defense attorney.
I'm still baffled," the victim, Courtney Andrews, told CNN. She came forward publicly to express her outrage over Wednesday's sentencing. "I don't know how any of this is possible."

The defense for Austin Clem, 25, was also caught off guard at first.

"Frankly, I think the judge's sentence was surprising to most everyone in the courtroom," said Clem's attorney, Dan Totten.
What the hell was this judge thinking, suspending a sentence from 20 years to 6 years probation and no prison time for forcible and two counts of 2nd degree rape? UNREAL!!! Get this, the lawyer for Clem is actually considering appealing the conviction. It's not bad enough this POS does not have to serve time in prison, he is whining that the slap on the wrist given is like house arrest. Poor baby.
The lawyer says Clem is considering an appeal on the conviction. He has 30 days from the sentencing to do so.

As the sentence stands, the requirements for community corrections are so stringent that they are in effect a form of house arrest, Totten said.

"It sets a bar so high, I don't know of a lot of people who could abide by these limitations," he said.
The county's district attorney, Brian Jones is "reviewing available options to set aside this sentence and to achieve a sentence that gives justice to our victim."
Posted November 17, 2013 by

Scared Monkeys Bizarre

,

Child Endangerment

,

Child Welfare

,

Crime

,

Felony

,

Guilty

,

Justice

,

Legal - Court Room - Trial

,

molestation

,

Probation

,

Rape

,

sex crimes

,

WTF

,

You Tube - VIDEO

|

4 comments
PROJECT SPADE BUSTS INTERNATIONAL CHILD PORN RING …
One of the largest commercial child pornography ring ever has been uncovered and busted in Canada. At last count, 348 people have been arrested in "Project Spade" (VIDEO) from over 50 countries and a reported 386 children have been rescued. As reported at Inside Toronto, police traced the internet connection to a Toronto man who was running an "exploitation" movie production and distribution company. "This company operated a website known as www.azovfilms.com where customers from around the world could place orders to have movies sent to them through the mail or through the internet.  At the center of the child porn ring is 42 year old  Brian Way.  This low life, oh alleged low life, faces 24 charges of making, possessing, distributing, exporting and selling the explicit images of boys, ranging in ages from toddlers to teens.
In all because of the Project Spade investigation, 108 Canadians have been arrested, 50 in Ontario, of whom at least 20 have so far pleaded guilty to various charges. Another 76 Americans face charges. Internationally, another 164 are before the courts and many more are still under investigation.
They have also laid a charge of instructing a criminal organization, the first time this has been done in relation to a child pornography investigation. It is a charge more usually associated with gangs or organized crime.

"This case has really challenged people to reconsider what nudism and child modelling are," said Toronto police Detective-Constable Lisa Belanger, who led the investigation. "It's caused countries around the world to look at this material and ask whether it's OK for doctors, teachers, daycare providers and hockey coaches to be buying this kind of material. Countries from South Africa to Australia, Isle of Man to Hong Kong and Spain have all said it's not OK. I think it's going to have ripple effects everywhere."
A three-year investigation into an exploitative Toronto-based film company has netted nearly 350 arrests and rescued more than 380 children from sexual abuse, police said Thursday.

Law enforcement from all over the world, primarily in Eastern Europe and the United States, worked with Toronto police since 2010 to arrest those who produced child pornography and those who purchased it.

The owner of the film company, Brian Way, has been in jail since 2011 awaiting trial, and the producers who made the illegal films have been convicted in their home countries, Toronto police Inspector Joanna Beaven-Desjardins said.

The investigation is ongoing and more arrests will be made, but authorities decided it was time to share with the public the scope of its operation, known as Project Spade.

Among the 348 people arrested in the international child sex abuse investigation were 40 teachers, six law enforcement personnel, nine pastors or priests and some doctors and nurses, Beaven-Desjardins said.

Throughout the investigation, 386 children have been rescued, she said, referring to their removal from situations where they were being abused.
UPDATE I: David Scott Engle, from Lake Lucerne, Washington, is believed to be the first US child sex offender officially identified as someone caught by investigators from Project Spade.
A youth baseball coach was exposed as a prolific pedophile in one of the world's biggest ever child porn busts, it can be revealed today.

David Scott Engle is believed to be the first American child sex offender officially identified as someone caught by investigators from Project Spade.

Last month MailOnline reported Engle, a divorce lawyer from Lake Lucerne in Washington, was sentenced to 25 years in prison after amassing thousands of child pornography images.

The 50-year-old will now stand trial on child rape charges after investigators found dozens of videos of him allegedly carrying out sickening sexual assaults on two boys.
UPDATE II: CTV – Two London men charged in Project Spade pornography investigation have court dates within a month.
David Rock, 52, charged with two counts of possessing child pornography and one count of accessing it, has a court date of Dec. 13 for a preliminary hearing.

William Allard, 38, has a court date of Nov. 29.

Anthony Ryckman, 42, pleaded guilty to one count each of possessing, making and accessing child pornography, and two counts of voyeurism.

Ryckman was sentenced to 23 months in jail and three years of probation. He has been ordered not to associate with anyone under 16 and given a DNA order and forfeiture order.

Ryckman will also be on the sex offender registry for life.
Posted November 17, 2013 by

Scared Monkeys child abuse

,

Child Endangerment

,

child porn

,

Child Prostitution

,

Child Welfare

,

Crime

,

molestation

,

Rape

,

Sodomy

,

World

,

WTF

,

You Tube - VIDEO

|

one comment
According to Penn State News, the University of Penn State has settled with 26 victims for $49.7 million as  a result of the Jerry Sandusky sexual abuse scandal. Officials state that the settlement amounts will not be funded by student tuition, taxpayer funds or donations, but rather by various liability insurance policies. The terms of the settlement include a confidentiality agreement. Sandusky is currently in prison after being found guilty on 45 counts of child sex charges including 25 felonies.
Penn State officials announced today (Oct. 28) that over the past few months the University has reached agreement with 26 of the victims of former assistant football coach Gerald Sandusky. The terms of the settlements, which include a release of all claims against Penn State and other parties, are subject to confidentiality agreements. Of the 26 settlements, 23 are fully signed and three are agreed in principle, with final documentation expected within the next few weeks.

The aggregate dollar amount paid by the University for the 26 settled claims is $59.7 million and will be reflected in the University's audited financial statements for the year ended June 30, 2013.

"The Board of Trustees has had as one of its primary objectives to reach settlements in a way that is fair and respects the privacy of the individuals involved," said Keith Masser, chair of the Board of Trustees. "This is another important milestone in accomplishing that goal. I would like to thank the board's Legal and Compliance Committee, as well as its Legal Subcommittee for its leadership throughout this process."
As reported at USA Today, PSU President Rodney Erickson called the agreements "another step forward in the healing process for those hurt by Mr. Sandusky, and another step forward for Penn State."
Harrisburg lawyer Ben Andreozzi, who represents nine of the victims, said he was pleased with the settlements.

"Obviously no amount of money can compensate for what these young men have gone through," he said. "But Penn State has given them the resources — financially and counseling — they need to help them recover."
Posted October 28, 2013 by

Scared Monkeys child abuse

,

Child Welfare

,

Conspiracy

,

Cover-Up

,

Crime

,

Jerry Sandusky

,

molestation

,

Penn St Sex scandal

,

Rape

,

Scandal

,

Sex Offender

,

Sex Scandal

,

Sexual Assault

|

no comments
Another illegal alien doing the jobs that Americans just don't want to do … With illegal immigration, ask yourself, does our government care about the children?

24 year old "illegal alien" Cecilio Rivera-Lozano has been arrested in Naples, Florida for molesting an 11 year old girl. The victim told Collier County Sheriff's Office. that she had been sexually assaulted for almost every day for the past 8 months.  Rivera-Lozano is being held with no bond due to him being an illegal immigrant and being considered a flight risk. Imagine that?
Cecilio Rivera-Lozano – illegal immigrant sexual predator
A Collier County man was arrested for allegedly molesting an 11-year-old girl.

According to reports, a school counselor reported an 11-year-old girl had been sexually abused.

The victim said she had moved to Naples from Honduras about nine months ago.

She told deputies Cecilio Rivera-Lozano, 24, had been sexually abusing her almost every day for the past eight months beginning in March.

On Wednesday, the victim told a neighbor Rivera-Lozano had been forcing sex acts upon her.  The neighbor reported the allegations to the victim's mother and school counselor.
Hmm, and Barack Obama wants to push "illegal" immigration reform and amnesty for those that are in the United States illegally as there is an epidemic of child molestation cases perpetrated by illegals. Sorry, a broken immigration system where the government refuses to enforce the laws on the books and protect the border does not mean to provide amnesty for child molesters.
How much longer will the media remain silent on this human rights crisis?

Since President Obama's announcement of last year's executive order, basically putting a halt to nearly all deportations, combined with the amnesty bill currently making its way through the U.S. Senate, there has been a tremendous increase in the number of illegal aliens coming to this  country over our largely unprotected border with Mexico.Related topicsImmigration[/*]Illegal Aliens' Crimes Against Children[/*]amnesty[/*]liberal media bias[/*][/list]

Of course, an increase in the number of crimes committed by those same illegal aliens has seemingly exploded during this same period. In  particular, instances of rape and child molestation at the hands of  those here illegally have reached epidemic proportions. The following list represents only a few of those crimes that have taken place in the last month, alone: (read the full story here)
Posted October 20, 2013 by

Scared Monkeys Arrest

,

Barack Obama

,

Chicago-Style Politics

,

child abuse

,

Child Endangerment

,

Child Welfare

,

Crime

,

Government

,

Illegal Immigration

,

Lost in Smallness

,

Misleader

,

molestation

,

Rape

,

Restoring America

,

sex crimes

,

Sexual Assault

,

US National Security

,

We the People

,

WTF

|

2 comments