Who is offering to pay for the funeral of 3 Philadelphia children killed in a carjacking. Kudo's Charles!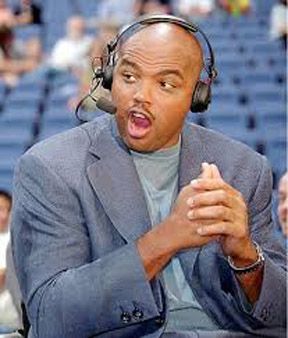 Daily Commentary – Friday, August 1, 2014
Download
 Who finds it a little bizarre that Al Qaeda has a magazine that would announce their terror intentions?
In a briefing for New York City's private security community, Rebecca Weiner, the NYPD's director of intelligence analysis, warned that Inspire magazine, Al Qaeda magazine, is instructing terrorists on how to make bombs and where to set them off. It would appear that the US Tennis Open in Flushing Meadows, Queens, NY has made the list. Will Al Qaeda now start targeting sporting events where infidels are just having a good time and bothering no one? Was the Boston Marathon just the beginning?
The US Open Tennis Championship appears on a wish list of terror targets in an al Qaeda magazine, an NYPD official said Wednesday.

In a briefing for New York City's private security community, Rebecca Weiner, the NYPD's director of intelligence analysis, warned that Inspire magazine is instructing would-be terrorists on how to make bombs and where to set them off, WCBS 880?s Marla Diamond reported.

The magazine lists targets in Washington, D.C.; Virginia; and New York — including the US Open, which begins Aug. 25 in Flushing Meadows, Queens.
My persona belief is that contained sporting events like The US Open are less susceptible to attack because they are contained and easier to defend. One would think these cowards would attack more open events like a marathon that is really impossible to control.
I wonder if any of these would be Al Qaeda terrorists have come through that secure Southern border?
Posted July 17, 2014 by

Scared Monkeys al-Qaeda

,

Home Land Security

,

Islam/Muslims

,

Islamist

,

Islamofascist

,

Jihad

,

Radical Islam

,

Sports

,

Terrorism

,

United States

,

US National Security

,

War on Terror

|

one comment
75 years later and Lou Gehrig's farewell speech still brings chills and tears … "I may have been given a bad break, but I have an awful lot to live for."
It was July 4, 1939 as the New York Yankees honored Lou Gehrig between games of a doubleheader with the Washington Senators before a packed house at Yankee Stadium of 61,000.  It was  just two short months after the greatest first baseman in the history of baseball, Lou Gerhig, found out that ne suffered from ALS, amyotrophic lateral sclerosis, that had robbed the "Iron Horse" of his physical abilities. Gehrig was almost too choked up and emotional to speak following all the tributes; however, he did and the rest is forever history … "Yet Today I Consider Myself the Luckiest Man on the Face of This Earth."
When the tributes were finished, the 36-year-old Gehrig nearly walked away. He had prepared remarks, but he wasn't prepared for his own emotions. Naturally shy to begin with, he stared at the ground and wiped away tears with a handkerchief he kept in his back pocket. As fans shouted, "We want Lou!" Sid Mercer, the sportswriter who served as master of ceremonies, told the crowd that Larrupin' Lou was too moved to speak.

But then McCarthy put his hand on Gehrig's back and whispered in his ear, as if he were giving his first baseman some last-minute instructions before taking the field. With that, Gehrig approached the microphones, ran his right hand through his hair, took a deep breath and began to speak without notes:
Lou Gehrig's Farewell Address:
"Fans, for the past two weeks you have been reading about the bad break I got. Yet today I consider myself the luckiest man on the face of this earth. I have been in ballparks for seventeen years and have never received anything but kindness and encouragement from you fans.

"Look at these grand men. Which of you wouldn't consider it the highlight of his career just to associate with them for even one day? Sure, I'm lucky. Who wouldn't consider it an honor to have known Jacob Ruppert? Also, the builder of baseball's greatest empire, Ed Barrow? To have spent six years with that wonderful little fellow, Miller Huggins? Then to have spent the next nine years with that outstanding leader, that smart student of psychology, the best manager in baseball today, Joe McCarthy? Sure, I'm lucky.

"When the New York Giants, a team you would give your right arm to beat, and vice versa, sends you a gift – that's something. When everybody down to the groundskeepers and those boys in white coats remember you with trophies – that's something. When you have a wonderful mother-in-law who takes sides with you in squabbles with her own daughter – that's something. When you have a father and a mother who work all their lives so you can have an education and build your body – it's a blessing. When you have a wife who has been a tower of strength and shown more courage than you dreamed existed – that's the finest I know.

"So I close in saying that I might have been given a bad break, but I've got an awful lot to live for."

- Lou Gehrig
The "Iron Horse" would die two years later.
Lou Gehrig ESPN Sports Century Documentary
JUST CURIOUS, HOW WAS THE NAME "REDSKINS" CONSIDERED OK FOR 82 YEARS?
Don't ask for things, you might just open Pandora's box … The U.S. Patent and Trademark Office canceled the Washington Redskins' trademark stating that Federal trademark law does not permit registration of trademarks that "may disparage" individuals or groups. However, the action does not prevent the NFL's Washington Redskins from using the name, with no patent protection, the team could lose revenue from preventing others to produce and sell merchandise using the same name.
But of course it is only a coincidence that this issue has grown with the presence of a community agitator as president.
 The U.S. Patent and Trademark Office canceled the Washington Redskins' trademark registration on Wednesday, a move that won't force the NFL team to change its name but fuels the intense fight by opponents to eliminate what they view as a racial slur against Native Americans.

The 99-page decision by the Trademark Trial and Appeal Board said the team's name and logo are disparaging. It dilutes the Redskins' legal protection against infringement and hinders the team's ability to block counterfeit merchandise from entering the country.

But its effect is largely symbolic. The ruling cannot stop the team from selling T-shirts, beer glasses and license-plate holders with the moniker or keep the team from trying to defend itself against others who try to profit from the logo.
From Eugene Volokh at the WAPO: 2-to-1 decision, Blackhorse v. Pro Football, Inc. (USPTO TTAB June 18, 2014). A quick excerpt:
[T]hese registrations must be cancelled because they were disparaging to Native Americans at the respective times they were registered, in violation of Section 2(a) of the Trademark Act of 1946, 15 U.S.C. § 1052(a) [which bars, in relevant part, registrations of marks that "may disparage ... persons, living or dead, institutions, beliefs, or national symbols, or bring them into contempt, or disrepute"]. This decision concerns only the statutory right to registration under Section 2(a). We lack statutory authority to issue rulings concerning the right to use trademarks.
Hmm, so who is next, the Cleveland Indians? And those of you at Atlanta Brave games doing the "tomahawk chop" will be arrested and cited for a hate crime.
Legal Insurrection opines, if the "Redskins" trademark is cancelled by USPTO as "disparaging," are  "Negro" and "Colored" next? So does that mean the United Negro College Fund and National Association for the Advancement of Colored People should have their trademarks revoked?
Other names up for consideration, the Washington Scandals, Washington Tyranny, Washington PC's, or my personal favorite the Washington Waste.
Once again The Belmont proved to be the graveyard of Triple Crown glory as California Chrome, the winner of the Kentucky Derby and the Preakness came up short and finished tied for 4th in his bid for horse racing immortality. The mile and a half proved to be too much for California Chrome, that and a questionable ride by his jockey, as in my opinion he should have stayed along the rail and taken the lead in a very slow paced Belmont. That being said, it was not lost on the owner of California Chrome that the horses that finished ahead of him and crushing Chrome's Triple Crown glory were fresh horses that neither ran in the Derby or Preakness.
Following the race, California Chrome's Owner Steve Coburn blasted horse racing, "It's not fair to the horses that have been in the game since day one. [...] "This is a coward's way out, in my opinion. If you've got a horse, run him in all three."
"It's not fair to the horses that have been in the game since Day 1," Coburn said on NBC.

Other than California Chrome, only Ride On Curlin and General A Rod were in all three Triple Crown races this year. The Belmont winner, Tonalist, was the most lightly raced entrant.

Coburn proposed that the last two legs of the Triple Crown series be restricted to Derby participants.

"It's all or nothing," said Coburn, 61, who said he did not expect to see another Triple Crown champion under the current format. "This is not fair to these horses that have been running their guts out for these people who believe in them."

He added: "This is a coward's way out, in my opinion. If you've got a horse, run him in all three."
DAN MARINO SUES NFL OVER CONCUSSIONS …
Hall of Famer and Miami Dolphin quarterback great Dan Marino is the latest to sue the NFL over concussions. According to court documents, a lawsuit was filed in U.S. District Court in Philadelphia, Pennsylvania by Mariono and 14 other former NFL players. Marino and the other 14 plaintiffs join more than 4,800 others who have alleged the NFL misled players about the long-term dangers of concussions. The NFL has denied those claims. Although no specific symptoms are alleged for Marino in the lawsuit, it does contain language for the QB great, "On information and belief, the Plaintiff … sustained repetitive, traumatic sub-concussive and/or concussive head impacts during NFL games and/or practices."
Dan Marino, the Hall of Fame member and former Miami Dolphins quarterback, last week sued the NFL over concussions, according to federal court records.

As the behind-the-scenes effort to gain approval for the proposed $765-million settlement of the concussion litigation continues, Marino and 14 other former players sued in U.S. District Court in Philadelphia.

At least 41 members of the Pro Football Hall of Fame, or their estates, are among about 5,000 former players suing.

The 18-page complaint alleges the NFL concealed information about football-related brain injuries and misled players, claims that are similar to those made in more than 300 related lawsuits. The NFL has repeatedly denied such claims.
A federal judge rejected the proposed settlement of $765 million in January by the NFL, concerned about whether the settlement amount is sufficient for all affected players. To be honest, $765 does not even come close to what medical bills and treatment would cost over their lifetime. I am not even sure if $2 billion is adequate.
UPDATE I: As reported at CNN, Dan Marino is withdrawing his name from a lawsuit suing the NFL over concussions, saying he didn't realize his name would be attached to the lawsuit. HUH? Well that's mighty brave of him. I guess suing the NFL is bad for getting a job with the NFL. Profiles in courage.
Dan Marino, considered one of the greatest quarterbacks in National Football League history, is withdrawing his name from a concussion lawsuit against the NFL, according to published reports.

The news, first reported by the South Florida Sun Sentinel, comes a day after media reports that the Hall of Fame quarterback and 14 other players had filed a lawsuit that claims the NFL knew for years of a link between concussions and long-term health problems and did nothing about it.

Marino, 52, said he didn't realize his name would be attached to the lawsuit.

"Within the last year I authorized a claim to be filed on my behalf just in case I needed future medical coverage to protect me and my family in the event I later suffered from the effects of head trauma," the former Miami Dolphins star wrote in a statement published in the Sun Sentinel and on Sports Illustrated's website.
Investor, Bettor, and Golfer Investigated for Insider Trading, Oh My!!!
The NY Times is reporting that federal authorities are investigating a series of well-timed trades made by PGA golfer Phil Mickelson and the gambler William T. Walters, focusing on trading in two different stocks from 2011 and 2012. The Feds are looking into whether Mickelson and Walters may have traded illegally on private information provided by billionaire investor Carl Icahn about his investments in public corporations. The stock trades in question are with Clorox in 2011 and Dean Foods in 2012.  As reported at the Business Insider Mickelson stated, "I have done absolutely nothing wrong. I have cooperated with the government in this investigation and will continue to do so."
Federal authorities are examining a series of well-timed trades made by the golfer Phil Mickelson and the gambler William T. Walters, people briefed on the investigation said, focusing on trading in two different stocks. The authorities are also questioning what role, if any, the investor Carl C. Icahn may have had in sharing information about one of the stocks: the consumer products company Clorox.

Mr. Mickelson, a three-time winner of the Masters golf tournament and one of the country's highest-earning athletes, placed his Clorox trade in 2011, the people briefed on the investigation said. Mr. Walters, an owner of golf courses who is often considered the most successful sports bettor in the country, made a similar trade about that time, the people added.

Mr. Icahn, a 78-year-old billionaire and one of the best-known investors in the world, was mounting a takeover bid for Clorox around the time that Mr. Mickelson and Mr. Walters placed their trades.

The F.B.I. and Securities and Exchange Commission, which are leading the inquiry along with federal prosecutors in Manhattan, are examining whether Mr. Icahn leaked details of his Clorox bid to Mr. Walters, the people briefed on the investigation said. One theory, the people said, is that Mr. Walters might have passed that information to Mr. Mickelson.
Posted May 31, 2014 by

Scared Monkeys Business

,

collusion

,

Conspiracy

,

Corruption

,

FBI

,

Golf

,

Government

,

SEC

,

Sports

,

Stock Market

|

no comments
Claiming they don't have the right to force him to sell.
Update: Former Microsoft CEO Steve Ballmer wins bidding war for Cliipers with $2 billion offer.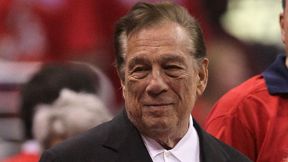 Daily Commentary – Friday, May 30, 2014
Download
REALLY … 2 BILLION DOLLARS!!!
Steve Ballmer, the former CEO of Microsoft, has won the bidding war for the Los Angeles Clippers at a reported offer of $2 billion. That is if you can call paying $2 billion for the Clippers a win. The 58 year old Ballmer is worth a reported $20 billion, well make that $18 now if the deal is approved by the NBA commissioner Donald Sterling and three-fourths of the 30 NBA owners.  Ballmer has reaffirmed his promise o keep the team in Los Angeles and not move it to home in Seattle. The sale price is almost four times the highest previous NBA franchise sale price, the $550 million paid earlier this month for the Milwaukee Bucks.
Sorry, Steve Ballmer is not the winner … the real winner is Clippers co-owner Shelly Sterling.
Well folks, don't ask for things they might just come true. The next round of complaints will be that it is unfair for banished from the NBA for making racist comments, Clippers owner Donald Sterling, make such an amazing profit on the sale of the Clippers. Sterling paid $12 million in 1981. OUCH, from $12 million to $2 billion, that is quite the investment. Look for cries of foul that Sterling made money for racist comments. But I don't see any complaints from Obama about income inequality when it comes to Ballmer and the other richest sports owners.
Steve Ballmer and Dr. Evil … Separated at birth.
1 MILLION 2 BILLION DOLLARS!!!
Former Microsoft chief executive Steve Ballmer has won a frenetic bidding war for ownership of the Los Angeles Clippers, with a $2-billion offer that would set a record price for an NBA team.

Ballmer bid higher than competitors that included Los Angeles-based investors Tony Ressler and Bruce Karsh and a group that included David Geffen and executives from the Guggenheim Group, the Chicago-based owner of the Los Angeles Dodgers.

he Geffen group offered $1.6 billion and the Ressler-Karsh group $1.2 billion. People familiar with both those offers said they were rejected.

Ballmer and Clippers co-owner Shelly Sterling concluded a deal late Thursday afternoon. But Bobby Samini, an attorney for Donald Sterling, said as he left the team co-owner's home: "There's been no sale. There can be no sale without Donald's signature."

The sale price would be almost four times the previous NBA franchise high: the $550 million paid earlier this month for the Milwaukee Bucks. It is the second highest price ever paid for a sports team in North America. The Dodgers sold in 2012 for $2.1 billion.
UPDATE I: Donald Sterling ruled mentally unfit, can't prevent Clippers sale.
Los Angeles Clippers owner Donald Sterling does not have the authority to stop a $2 billion sale of his team because he has been determined to be mentally unfit to make decisions related to the family trust, a person familiar with the situation told USA TODAY Sports.

The Sterling Family Trust owns the team, with Donald and his wife Shelly each owning a 50% share. The trust spells out provisions and procedures related to the mental capacity of the trustees, and Donald Sterling did not meet the standard in a determination by experts, giving his wife sole decision-making power for the trust, the person said.
UPDATE II: NBA confirms L.A. Clippers sale to ex-Microsoft CEO Steve Ballmer.
The NBA confirmed on Friday that the Los Angeles Clippers have been sold to former Microsoft (MSFT) CEO Steve Ballmer for $2 billion, the largest ever for an NBA franchise.

The NBA's statement said:

The NBA, Shelly Sterling and the Sterling Family Trust today resolved their dispute over the ownership of the Los Angeles Clippers. Under the agreement, the Clippers will be sold to Steve Ballmer, pending approval by the NBA Board of Governors, and the NBA will withdraw its pending charge to terminate the Sterlings' ownership of the team. Because of the binding agreement to sell the team, the NBA termination hearing that had been scheduled for June 3 in New York City has now been cancelled. Mrs. Sterling and the Trust also agreed not to sue the NBA and to indemnify the NBA against lawsuits from others, including from Donald Sterling.
UPDATE III:  Donald Sterling Vows To Sue
The statement came as NPR's Tom Goldman received word from Sterling's attorney that his client would sue the NBA for $1 billion in damages for terminating his ownership of the the team.

Tom says: "I communicated with Donald Sterling's attorney Max Blecher via email. He confirms there will be a lawsuit filed in federal court in Los Angeles."

The lawsuit is "based on multiple counts, including antitrust violations, invasion of constitutional rights, breach of contract, breach of fiduciary duty," Tom says.

"This is a lawsuit against the NBA and Commissioner Adam Silver, who of course banned Sterling for life, fined him $2.5 million and is in the process of trying to remove Donald Sterling from the ownership of the Clippers," he says.
WOW, looks like rapper 50 Cent chose the right profession ... As Bob Eucker would say, "Just a bit outside".
Check out the video below and watch what may be just the worst first pitch at a Major League Baseball game in history. DAMN!!! Talk about losing major street cred. Although I think he did it to make Barack Obama's past lame first pitches look good. The NY Post quips, the Queens-born rapper, who threw out the first pitch before the Mets took on the Pirates at Citi Field on Tuesday night, would fit right into the Mets' struggling bullpen. OUCH! In fact many Met fans probably thought it was one of their teams own pitchers warming up.
"It's good he never had a choice between playing for the Mets or being a rapper."
Just curious, do these celebs ever practice before they throw out a first pitch and make a fool of themselves?