Now the NFL should concentrate on their PR problem and on the image the players and teams have on children
Daily Commentary – Tuesday, February 3, 2015
Download
Yet another black eye for the NFL … Maybe current and former NFL player should just avoid being awake in hotels after 1 AM …
NFL Hall of Famer and current NFL Network analyst Warren Sapp has been arrested in in Arizona early Monday morning at the Renaissance Hotel for solicitation of prostitution and assault. According to reports, two women were at the hotel "as escorts" (aka prostitutes) and went to Warren Sapp's room, where an argument broke out over money. The Maricopa County Sheriff's Office confirmed that Sapp had been arrested. The police picked up Sapp at the hotel early Monday morning and charged him with the two misdemeanors.
As reported by TMZ, RUT-ROH, this can't be good, the NFL Network has removed Sapp's bio from the official "On-Air Talent" section of the website. Sapp has also been suspended indefinitely from the NFL Network without pay pending the outcome of the investigation … so says NFL Network spokesman Alex Riethmiller.
William Pitts of NBC 12 in Phoenix reports that the Phoenix police say they were called to Sapp's room at a hotel when a woman reported an assault. There were two women in the hotel room and there was an argument going on over money.

"While there [Sapp] was questioned and admitted involvement in the act of prostitution, but denied assaulting the females," police said.

TMZ reports both women received citations — one for prostitution, the other for a violation of the City's escort permit requirements — and were released. They also reportedly received injuries "consistent with a struggle."

Sapp has been suspended indefinitely from his job at NFL Network.
UPDATE I: Not the First Time Sapp has been in trouble.
Sapp was arrested February 6, the day before Super Bowl XLIV, for allegedly choking a woman in his Florida hotel room. Sapp was also arrested for an alleged domestic battery in Miami in 2014.
Sapp was arrested Feb. 6, the day before Super Bowl XLIV, for allegedly choking a woman in his Florida hotel room. At the time, the former Tampa Bay Buccaneers and Oakland Raiders player was working for the NFL Network as an analyst on its Super Bowl coverage, but was pulled off the air when his arrest came to light.

Sapp, who was not present in court Wednesday when the charge was dropped, said via text message: "The State Attorney's office declined to file charges. BS is over!"
UPDATE II: Sapp Sacked … Warren Sapp has been fired from the NFL Network.
NFL Network spokesman Alex Riethmiller said, in a statement, "Warren Sapp's contract has been terminated and he no longer works for NFL Network."
According to a statement released by the Phoenix Police Department, "officers working security at a Downtown Phoenix hotel were investigating a noise disturbance when they were contacted by a female alleging she had been assaulted." The alleged incident occurred in a guest room at the hotel early Monday morning where an argument ensued, allegedly over money. The altercation allegedly turned physical, spilling out into the hallway, per the Phoenix PD.

Sapp was then detained and transported to Phoenix Police Headquarters, where he admitted involvement in the act of prostitution, but denied assaulting either of the two involved females, per the Phoenix PD.
MAYBE ALL PR REALLY ISN'T GOOD PR … Nationwide Insurance delivered a gut-punch to all those watching Super Bowl commercials.
Although this is an important message and something all parents need to be mindful of when it comes to their children, the Super Bowl was not the place to show this commercial. The powers that be at Nationwide decided on the the following to be their 2015 Super Bowl Commercial, 'Make Safe Happen' . YIKES! It maybe one of the darkest, inappropriate Super Bowl commercials ever. There is nothing like "DEATH" to break the mood of people trying to enjoy their Super Bowl Sunday. If those who thought GoDaddy's spoof dog commercial was inappropriate, which was pulled, I could only imagine the uproar over this one.
A Nationwide commercial for the 2015 Super Bowl was called "dark and depressing" and drew a ton of negative online reaction Sunday night.

The spot started off in a whimsical way, with a boy riding his three-wheeler: "I'll never learn to ride a bike," he said.
Nationwide Insurance has sparked outrage after showing a 'dark' and 'depressing' commercial about a young boy who died in a preventable accident during the Super Bowl XLIX.

In the advert, the cherub-faced child talks about all the milestones he will miss out on after dying in an accident, including learning to ride a bike, receiving 'cooties' from a girl and getting married.

In a voice brimming with hope and potential, he says: 'I'll never learn to ride a bike or get cooties. I'll never learn to fly or travel the world with my best friend. And I won't ever get married.'

Speaking directly to the camera, he finishes: 'I couldn't grow up. Because I died from an accident.'
UPDATE I: Nationwide defends Super Bowl ad about child deaths.
In a press statement, the Columbus, Ohio-based company defended its ad, stating its intent was to inform the public about the prevalence of preventable accidents.

"The sole purpose of this message was to start a conversation, not sell insurance. We want to build awareness of an issue that is near and dear to all of us — the safety and well-being of our children," the statement said.

"We knew the ad would spur a variety of reactions. In fact, thousands of people visited MakeSafeHappen.com, a new website to help educate parents and caregivers with information and resources in an effort to make their homes safer and avoid a potential injury or death. Nationwide has been working with experts for more than 60 years to make homes safer.

"While some did not care for the ad, we hope it served to begin a dialogue to make safe happen for children everywhere."
Nationwide Responds to Super Bowl Reaction

February 01, 2015

Columbus, Ohio – Preventable injuries around the home are the leading cause of childhood deaths in America. Most people don't know that. Nationwide ran an ad during the Super Bowl that started a fierce conversation. The sole purpose of this message was to start a conversation, not sell insurance. We want to build awareness of an issue that is near and dear to all of us—the safety and well being of our children. We knew the ad would spur a variety of reactions. In fact, thousands of people visited MakeSafeHappen.com, a new website to help educate parents and caregivers with information and resources in an effort to make their homes safer and avoid a potential injury or death. Nationwide has been working with experts for more than 60 years to make homes safer. While some did not care for the ad, we hope it served to begin a dialogue to make safe happen for children everywhere.
As they say in South Boston, Super Bowl XLIX gets highest Super Bowl TV rating, EVAH!!!
NBC Sports has reported that Super Bowl XLIX delivered the highest overnight TV rating in Super Bowl history. The 49.7 rating between the New England Patriots and defending champion Seattle Seahawks went down to the last seconds before a victor was determined. In the end, the Patriots won their 4th Super Bowl 28-24 in one of the most thrilling comebacks, nail-biting drives and bizarre endings ever.
It was reported on ESPN's MiKe & Mike this morning that 78% of the TV's that were on during the Super Bowl were tuned into the game. 89% of TV's in Seattle were tuned into the Super Bowl.
The early numbers are in, and the Super Bowl was a huge hit on TV.

NBC Sports PR has announced that the Patriots' Super Bowl XLIX victory over the Seahawks delivered a 49.7 overnight rating, the highest in Super Bowl history.

Last year's Super Bowl overnight rating was a 47.6 for the Seahawks' blowout win over the Broncos. Closer games generally deliver higher ratings; the previous year's nail-biter between the Ravens and 49ers got a 48.1 overnight rating, which was the record until now.
Super Bowl Ratings Hit All-Time High With Patriots' Win on NBC.
In the metered-market overnights, the Patriots' 28-24 victory earned a 49.7 household rating/72 share, eclipsing the previous high of 48.1/71 set two years ago when Baltimore defeated San Francisco on CBS; that game ended up averaging 108.41 million viewers in the nationals.

NBC's Super Bowl XLIX overnight topped a 50 rating in each half hour from 8 p.m. ET to the game's conclusion, peaking with a 52.9/73 from 10 to 10:15 p.m. ET.
PATRIOTS WIN ONE FOR THE AGES …
In what might just go down as the greatest Super Bowl ever played, the New England Patriots defeat the defending Super Bowl champion Seattle Seahawks 28-24. This one was truly Super, the Pats and Seahawks put on one of the greatest games ever. That is what all Super Bowls should be like. Two evenly matched teams,  an epic game and just one for the ages.
Patriots win 4th Super Bowl!!!
Brady rallies Patriots to 28-24 Super Bowl win over Seahawks.
The Patriots started the 4th quarter down by 10 points and Seattle had all the momentum. But the Patriots showed the heart of a champion as Tom Brady rallied the Patriots with a 5 yard TD pass Danny Amendola in the back of the end zone and a 3 yard TD pass to Julian Edelman (VIDEO) with 2:02 left in the fourth for the go-ahead score. As I said in a previous post prior to today's game, Julian Edelman is special. Then, just when the patriots thought they would lose another Super Bowl because of a BS catch by Jermaine Kearse, reminiscent of David Tyree, an amazing thing happened. Instead of running the ball in for a TD with "beast mode" Marshawn Lynch, the Seahawks incredibly threw the ball from the one yard line where unknown, but oh so prepared CB Malcolm Butler made the play of his life intercepting the ball.
Malcolm Butler's goal-line pick clinches Super Bowl win for Patriots
Tom Brady threw four touchdown passes, Malcolm Butler intercepted Russell Wilson in the end zone and the New England Patriots rallied from a 10-point fourth-quarter deficit to beat the Seattle Seahawks 28-24 in the Super Bowl on Sunday.

Brady overcame two interceptions to lead the Patriots to their fourth Super Bowl championship, becoming the third quarterback along with Pittsburgh's Terry Bradshaw and San Francisco's Joe Montana to win four titles.

After Jermaine Kearse made a twisting, turning, tumbling catch for a 33-yard gain to the Patriots 5, Marshawn Lynch ran 4 yards to the 1. But Wilson, operating from the shotgun, was intercepted on a pass intended for Ricardo Lockette.
Jermaine Kearse catch that took the air out of all of New England
UPDATE I: Tom Brady (4 TDs), Malcom Butler INT propel Patriots to Super Bowl title.
The Patriots beat the Seattle Seahawks, 28-24, last night to win Super Bowl XLIX after Tom Brady's latest legacy drive and Malcom Butler's last-minute miracle interception. The Patriots won their fourth Super Bowl in franchise history in dramatic fashion by erasing a 24-14 fourth-quarter lead.

Tom Brady completed all nine pass attempts for 72 yards and a 3-yard touchdown to Julian Edelman, who ran a pristine in-and-out route to beat Tharold Simon for the score that gave the Patriots a 28-24 lead with 2:02 remaining in the fourth quarter. The 37-year-old QB broke a Super Bowl record with 37 completions on 50 attempts for 328 yards, four touchdowns and two interceptions.
UPDATE II: Tom Brady wins 4th Super Bowl and 3rd Super Bowl MVP.
Tom Brady got the MVP, but it was an incredible team effort.
Tom Brady won his record-tying third Super Bowl MVP award and fourth Lombardi Trophy, leading the New England Patriots to a 28-24 comeback victory over the defending champion Seattle Seahawks.

Brady completed 37 of 50 passes for 328 yards, with four touchdowns — each to a different receiver — and two interceptions.

The Patriots trailed 24-14 in the fourth quarter before Brady connected with Danny Amendola for a 4-yard TD pass with about 8 minutes left, giving Brady 12 touchdown passes in Super Bowls, breaking Pro Football Hall of Famer Joe Montana's mark.
UPDATE III: ESPN Analysts discuss the play calling of passing the ball at the 1 yard line, rather than handing the football off to Marshawn Lynch. Malcolm Butler's goal-line interception gives Pats Super Bowl XLIX title.
Forget "Deflategate" … Seattle now has playcall-gate.
After Jermaine Kearse made a twisting, turning, tumbling catch for a 33-yard gain to the Patriots 5, Marshawn Lynch ran 4 yards to the 1. But Wilson, operating from the shotgun, was intercepted on a pass intended for Ricardo Lockette.
click on pic to watch video
 Take a look at the 2015 Super Bowl commercials …
First up is Budweiser with "Lost Dog" to the background music of 'I'm Gonna Be (500 Miles)'. Meet the puppy from the VIDEO. Hey GoDaddy, leave the dog commercials to Budweiser and the Budweiser Clydesdale horses. I mean really, you would mock an ad that makes millions feel good? The hell with animal rights activist, you do realize that web site owners own dogs too, right? Stick with promoting your products with scantily clad images of Danica Patrick. Next time try making a pic that doesn't piss people off. KUDOS to BUDWEISER!!!
Budweiser: "Lost Dog" – Budweiser #BestBuds
Snickers scores a TD with a Brady Bunch themed commercial, Marcia, Marcia, Marcia!!!
SNICKERS® – "The Brady Bunch"
Mophie 2015 Game Day Commercial – "All-Powerless"
Invisible Mindy Kaling – Nationwide Super Bowl XLIX Ad
Real Life PacMan #UpForWhatever
This is just so old school and new school, all rolled up into one … Very cool
Yet another reason why to love Sherrif Joe Arpaio …
Maricopa County Sheriff Joe Arpaio, "America's toughest sheriff," predicts that the New England Patriots will defeat the Seattle Seahawks and win the Super Bowl 27-17.  Sheriff Joe Arpaio says he will allow some inmates to eat popcorn during Super Bowl Bowl. And if the Patriots win, or he might make you wear the pink underwear again.
The Arizona lawman who bills himself as "America's toughest sheriff" predicts the New England Patriots will win the Super Bowl and says some inmates will be allowed popcorn as they watch Sunday's face-off with the Seattle Seahawks.

Joe Arpaio, the 82-year-old sheriff of Maricopa County where the National Football League's championship game will be played, held an event on Saturday at which he popped the popcorn and forecast the Patriots will triumph 27-17.

He also took a cheeky jab at his favored team over the "deflategate" scandal, in which the Patriots are accused of using under-inflated footballs during their AFC championship triumph against Indianapolis.

Holding up two mock footballs, one for each team, Arpaio noted that the one for New England was softer. "I don't know if I can blow this up, but it is kinda deflated!" he said with a chuckle.
Finally, it is Super Bowl Sunday and the Super Bowl is almost upon us …
Last night the Westage Vegas book made the game a pick 'em … there is no point spread for their Super Bowl. Game on!!!
The so-called experts and pundits have made their picks and predictions,
EA Sports, Madden football 15 picks the New England Patriots 28-24.
Madden 15: Super Bowl Predictions – Seattle Seahawks vs New England Patriots in 2015 Super Bowl
My analysis and prediction:
Let me first qualify this that I am a die-hard New England Patriot fan from the days of Sam "Bam" Cunningham, Steve Grogan, Irving Fryar,  Stanley Morgan, Craig James, Mosi Tatupu, Randy Vataha, the late Darryl Stingley, Russ Francis, John Hannah, Mike Haynes and to one of my all time favorites Sam Adams.  To more recent players like Ben Coates, Richard Seymour, Mike Vrabel, Willie McGinest, Tedy Bruschi, Lawyer Milloy, Ty Law, Rodney Harrison,  Adam Vinatieri, Joe Andruzzi, Troy Brown, Randy Moss and Drew Bledsoe. To today's cast of Patriots like Tom Brady, Julian Edelman, Rob Gronkowski, Nate Solder, Rob Ninkovich, Vince Wilfork, Devin McCourty, Chandler Jones and LeGarrette Blount.
Football games are made up of offense, defense, special teams and intangibles. Games like the Super Bowl generally multiply the importance of intangibles like turnovers, sacks, penalties and bad calls by referees.
OFFENSE: (Patriots)
The New England Patriots finally have a balanced offense and have gotten away from the video game, throw at all-cost offense that hurt them in the Superbowl's they lost against the NY Giants. They have proved in the 2014 season that they can run or pass the ball depending on what defense they are going up against. In this years playoffs, they ran all over the Colts and passed all over the Ravens to victory. The Pats have the best QB in the game today, with a Super Bowl victory, Tom Brady may be considered the best ever. The Patriot offense finally has a collection of WR's that are tough and fearless, similar to the ones that they won three previous Lombardi trophies with. Their power running game with LeGarrette Blount can be dominating. Then there is the match up nightmare who Rob Gronkowski … The GRONK!
For the Seattle Seahawks, if the offensive offense shows up Super Bowl Sunday like the one from the Championship game, they will not be trailing 16-0 at half time, it will be 35-0 and the game will be over. However, it is hard to believe anything that bad could happen again. Honestly, the Seahawks can thank their lucky stars that Green Bay coaching staff  had their own "deflategate" incident two weeks ago where their head coach did not have the balls to go for it on 4th down and win the game and let the 'Most Valuable Player' in the NFL win the game. Guess who doesn't do that, Bill Belichick. There have been games this year where Russell Wilson was terrible and of course there where many where he was very good. If "beast mode" and Marshawn Lynch does not carry the load in this game, it is hard to believe that the Seahawk passing game can.
DEFENSE: (Edge to Seahawks)
Obviously The Legion of Boom is a great defense, maybe one of the best of all time. Trust me, they will tell you so. I am a PATS fan, but I can acknowledge that the Seattle D is very, very good. The only difference this year as compared to last year's Super Bowl is the Patriots are not Denver, Tom Brady is not Peyton Manning, Belichick is not John Fox. Also, they only think missing from the Seattle D is depth. Their D-line is not as good as they do not have their continuous flow of revolving the D- line. Kam Chancellor is the best safety in the game, but the unknown going into today's game is the health of the Seahawk secondary. Safety Earl Thomas and CB Richard Sherman got hurt in the NFC Championship game. For some reason GB decided not to throw against Sherman who had one arm. If they get nicked up in this game, that could swing things in a major way. Kam Chancellor also dealing with an injury.
Although the Seattle D is very good, it is not like the New England Patriots are chopped liver. Their DB's and safeties are very good and built to go up against the elite receivers of the Denver Broncos and Indianapolis Colts. The LB's morph to either taking on the run or dropping back into pass coverage. It may be the D line that  determines the outcome for the Patriots. If they can stop the run and contain Wilson in the pocket, that would be key.
SPECIAL TEAMS (Patriots)
Sorry, kicker Stephen Gostkowski is a weapon and has a huge leg. Ryan Allen is one of the best punters in the league.
Punting and kick off return also goes to the Pats. Gone from Seattle is kickoff returner Percy Harvin, who put last years Super Bowl out of reach. Also gone is Seahawks wide receiver Paul Richardson who suffers an ACL injury in the divisional-round playoff against the Carolina Panthers. In the Championship game, Seahawks returner Doug Baldwin fumbled in the first half. Don't think the PATS did not see that on film.
Then there is Julian Edelman, a Wes Welker with even more talent and heart. Can you say punt return for TD? I said, can you say punt return for TD!
INTANGIBLES 
Penalties - The Seattle Seahawks were the most penalized team in the NFL. The Seahawks continually jump offsides on defense and receive illegal procedure penalties on offense. The last thing you would want to do is give Tom Brady second chances and free plays. Some where during the game this will benefit the Patriots and go against the Seahawks.
Coaching – nod goes to Bill Bilichick.
Two TE New England offense. Gronk and Tim Wright have gelled of late.
Injuries – Going into the game, 3 members of the Legion of Boom have injuries, the Pat's center  rookie Bryan Stork does as well.
Beastmode – Will Seattle use their running game in the beginning of the game? For some reason they think they are a passing team lately.
Julian Edelman – Does Edleman have a special play in him today, punt return, pass for a TD, etc?
Which Russell Wilson shows up today? The one that starred in last years Super Bowl out-dueling Peyton Manning, or the one that had a 0.0 QB rating at the end of the first half two weeks ago?
Can the Patriots and LeGarrette Blount run on the Seattle D, setting up play action passing?
My guess, the Patriots will look to stop the Seattle running game and contain Russell Wilson in the pocket. That means putting their DB's, Darrelle Revis-Island, Brandon Browner, Kyle Arrington and Devin McCourty man-to-man against the Seattle receivers and move a safety up to play the run. If the Patriots can make Seattle a one dimensional team or play from the lead, it will bode well for New England. My feeling is that the 2014 Patriots team is more like the one's that won the Super Bowl, than the pass happy, all offense and no defense ones that lost. Football is a game of match ups and this will be a physical one.
My pick, Patriots 30-20.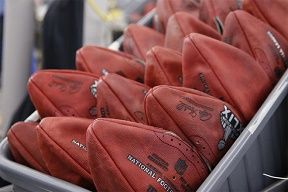 Daily Commentary – Monday, January 26, 2015 Download
SNL was the latest to jump on the pile of this old, tired and over reported story of 'Deflategate'.
Honestly, the SNL skit was a bit of a yawner. The only funny part of the 'deflate-gate' skit was when assistant equipment co-manager Dougy Spoons took the podium.
When the media started asking questions whether Tom Brady has instructed him to doctor the balls and that they wanted the truth, Dougy came back with Jack  Nicholson's famous line from 'A Few Good Men'… "You can't handle the truth" and "You're damn right I did." Other than this, the rest with Belichick and Brady is a sleeper.
(Jump to the 3:30 mark for any form of humor.)
Dougy:  You can't handle the truth! Son we live in a world that has balls. And those balls have to be inflated by men with pumps.
Who is going to do it you, you reporter Weinberg? You don't want the truth, because deep down in places you don't talk about at Super Bowl parties you want me on the ball, you need me on that ball.
Reporter: Did you deflate the ball?
Dougy: I did the job I was told to do.
Reporter: Did you deflate the ball!
Dougy: YOU'RE DAMN RIGHT I DID!!!
You Can't Handle the Truth! – A Few Good Men