But the jury is still out as far as whether this is an honest revelation, or just another Kardashian publicity stunt!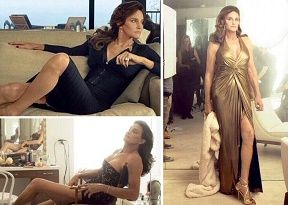 Daily Commentary – Friday, June 5, 2015
Download
If you loved Vince Vaughn in The Wedding Crashers, The Internship and Dodge Ball, you are going to really like his comments on the Second Amendment and guns …
In a GQ UK edition interview, actor Vince Vaughn spoke out in favor of the US Constitution Second Amendment and our Right to bear Arms. The actor nailed it saying, the right to bear arms is not about duck hunting, "we have the right to bear arms to resist the supreme power of a corrupt and abusive government." BINGO!!! Vaughn also went on to discuss the crime and mass shootings that occur in gun free zones where people do not have a the ability to defend themselves. I cant wait for the liberal MSM to turn on Vaughn
If you can dodge liberal critics on the Second Amendment, you can dodge a ball
On the American right to own a gun:

"I support people having a gun in public full stop, not just in your home. We don't have the right to bear arms because of burglars; we have the right to bear arms to resist the supreme power of a corrupt and abusive government. It's not about duck hunting; it's about the ability of the individual. It's the same reason we have freedom of speech. It's well known that the greatest defense against an intruder is the sound of a gun hammer being pulled back. All these gun shootings that have gone down in America since 1950, only one or maybe two have happened in non-gun-free zones. Take mass shootings. They've only happened in places that don't allow guns. These people are sick in the head and are going to kill innocent people. They are looking to slaughter defenseless human beings. They do not want confrontation. In all of our schools it is illegal to have guns on campus, so again and again these guys go and shoot up these f***ing schools because they know there are no guns there. They are monsters killing six-year-olds."

On whether guns should be allowed in schools:

"Of course. You think the politicians that run my country and your country don't have guns in the schools their kids go to? They do. And we should be allowed the same rights. Banning guns is like banning forks in an attempt to stop making people fat. Taking away guns, taking away drugs, the booze, it won't rid the world of criminality."
EXIT QUESTION: Will Vince Vaughn ever get another Hollywood movie after these comments? Other than those directed and produced by
SAVED BY THE BELL JURY …
Dustin Diamond, better known for his role as Screech in the TV show 'Saved by the Bell' was found guilty of two misdemeanors; however, was cleared of the most serious felony charge by a Wisconsin jury. Diamond was convicted of two disorderly conduct and carrying a concealed weapon; however, was found not guilty of second-degree reckless endangering safety. You might say he was "saved by the jury. Diamond faced up to 11 years in prison if convicted on all three counts. Instead, the two misdemeanors carry a maximum one-year term. The charges stem from a Wisconsin bar room incident on Christmas Day when a group of intoxicated people started behaving in a rude and insulting manner to Dustin Diamond and his girlfriend, Amanda Schutz. Diamond claimed that he did not intentionally mean to stab anyone, everything occurred amidst the chaos.
Dustin Diamond seems to be getting more TV face time these days than when he played Screech.
Diamond, known for his role as Screech in "Saved by the Bell," was convicted of two misdemeanors but cleared of the most serious felony charge in a Wisconsin barroom stabbing.

The jury's verdict came hours after the child-actor took the stand in his own defense at trial Friday, reenacting the moment before he allegedly stabbed a man at a bar to protect his fianceé from an attack at a Port Washington, Wis., bar on Christmas Day.
MICHAEL JACKSON'S 'NEVERLAND' RANCH IS FOR SALE …
For just a cool $100 million you to can own Michael Jackson's former "Neverland" ranch. Well sort of. The 2,700-acre estate in Santa Barbara County, complete with 22 structures, a 22,000 sq ft home and  with two guest houses is no longer called "Neverland" but instead "Sycamore Valley Ranch." Gone are the animals, the amusement rides and the train. ARE YOU SERIOUS, THE ANIMALS, RIDES AND BUBBLES ARE GONE? How about the train, please tell me it still has the train. Wait, WSJ is reporting the train lives, its still there. But ABC is stating in the article below that the train is gone.
CHECK OUT NEVERLAND WITH THE RIDES AND ANIMALS … AND UNSETTLING WITH KIDS
The wanted to change the name of 'Neverland' to get away from the stigma associated with the former King of Pop. Rather than "Sycamore," that was the name of the estate was built in 1981 by real estate developer William Bone … how about some other suggestions, 'Pedoland," "Molestalot," or my personal favorite … are you out of your mind, who the hell would pay $100 million for this place-land.
Michael Jackson's former California ranch "Neverland" is hitting the market for $100 million.

Now called "Sycamore Valley Ranch," you won't find the carnival rides and Bubbles the chimpanzee that the late performer had on the 2,700-acre estate. But there's still the floral clock that spells "Neverland" by the train station and train tracks, plus a llama at the Los Olivos property in Santa Barbara County.

Sotheby's and Hilton and Hyland have the listing, The Wall Street Journal first reported.

Suzanne Perkins of Sotheby's International Realty told ABC News the property is the "most spectacular ranch I've had the privilege of seeing" since she sold the $145 million El Cojo ranch in 2007, along the California coastline.
Michael Jackson died on June 25, 2009 at his home in Los Angeles from an overdose. His physician Conrad Murray was found guilty of involuntary manslaughter in 2011.
The WSJ is saying that the listing agents warned they will be doing "extensive prequalification" of potential buyers before showing the property. "Our seller is not encouraging a lot of showings," Mr. Hyland said. "We're not going to be giving tours," Ms. Perkins added. Well if you want to have a tour and see inside the Home, take a look back at the below VIDEO from NBC News in 2009.
Neverland, Michael Jackson's former home, for sale.
The 2,700-acre ranch in Santa Ynez Valley features such amenities as a train station, six-bedroom house, 50-seat movie theater and a pair of lakes, It has been in limbo since Jackson's death in 2009.

Jackson originally paid $19.5 million for the oak- and sycamore-studded property in 1988 and rechristened it Neverland after Peter Pan's island dwelling. He soon added such over-the-top amenities as a zoo and small amusement park, which have since been removed.

The real estate company Colony Capital LLC bailed out Jackson in 2008 after he defaulted on the $24.5 million that he owed on the property.
YIKES … JOSH DUGGAR ADMITS TO MOLESTATION.
TMZ is reporting that Josh Duggar has acknowledged he sexually molested underage girls including some of his sisters. Josh Duggar is the elder son of the reality-TV-famous family from TLC's "19 Kids And Counting." The molestation acts occurred when Josh, now 27, was a teen and took place in 2002 and 2003; however, the incidents were not reported to police until 2006.  In the wake of the allegations of child molestation, Josh Duggar has resigned his role as executive director of the Family Research Council.
Josh says, "Twelve years ago, as a young teenager. I acted inexcusably for which I am extremely sorry and deeply regret."  He continues, "We spoke with authorities where I confessed my wrongdoing, and my parents arranged for me and those affected by my actions to receive counseling."

The molestations occurred in 2002 and 2003, when he was 14. He fondled the genitals and breasts of the girls, some of whom were sleeping.

Josh's wife Anna says he confessed his "past teenage mistakes" to her 2 years before he asked her to marry him.
Hmm, I wonder how this will effect the TV show?
The story was broken by In Touch Weekly, but TMZ has confirmed with law enforcement that Josh Duggar, who was around 14 at the time, was the alleged molester against 5 girls starting in 2002.
In Touch magazine first broke the news of the Duggars' underage sexual molestation scandal in this week's magazine. (Note: Josh's name is redacted from the police report but In Touch has confirmed the passages that refer to him.) See police reports HERE.
According to the police report, Josh fondled the genitals and breasts of the girls, some of whom were sleeping, but sometimes they were interacting with him … in one case reading a book.

There was another reported incident 9 months later. According to the police report, the police were not immediately contacted. Instead, Jim  Bob, the dad, met with church elders and agreed Josh should be put in a treatment program.  The police report says Josh's mom, Michelle, said it wasn't really a treatment center … they simply sent Josh to a guy who was remodeling a building to do manual labor.

In 2006, the family was scheduled to appear on "Oprah," and before the show someone sent an email to Harpo warning that Josh had molested girls. Harpo forwarded the email to a hotline, which triggered a police investigation.

Cops wanted to question Josh, but Jim Bob lawyered him up and Josh declined the invitation.
UPDATE I: Response via Facebook from Jim Bob and Michelle Duggar.
Back 12 years ago our family went through one of the most difficult times of our lives. When Josh was a young teenager, he made some very bad mistakes and we were shocked. We had tried to teach him right from wrong. That dark and difficult time caused us to seek God like never before. Even though we would never choose to go through something so terrible, each one of our family members drew closer to God. We pray that as people watch our lives they see that we are not a perfect family. We have challenges and struggles everyday. It is one of the reasons we treasure our faith so much because God's kindness and goodness and forgiveness are extended to us — even though we are so undeserving. We hope somehow the story of our journey — the good times and the difficult times — cause you to see the kindness of God and learn that He can bring you through anything.

From Josh Duggar:

Twelve years ago, as a young teenager I acted inexcusably for which I am extremely sorry and deeply regret. I hurt others, including my family and close friends. I confessed this to my parents who took several steps to help me address the situation. We spoke with the authorities where I confessed my wrongdoing and my parents arranged for me and those affected by my actions to receive counseling. I understood that if I continued down this wrong road that I would end up ruining my life. I sought forgiveness from those I had wronged and asked Christ to forgive me and come into my life. I would do anything to go back to those teen years and take different actions. In my life today, I am so very thankful for God's grace, mercy and redemption.

From Anna Duggar:

I can imagine the shock many of you are going through reading this. I remember feeling that same shock. It was not at the point of engagement, or after we were married – it was two years before Josh asked me to marry him. When my family and I first visited the Duggar Home, Josh shared his past teenage mistakes. I was surprised at his openness and humility and at the same time didn't know why he was sharing it. For Josh he wanted not just me but my parents to know who he really was — even every difficult past mistakes. At that point and over the next two years, Josh shared how the counseling he received changed his life as he continued to do what he was taught. And when you, our sweet fans, first met me when Josh asked me to marry him… I was able to say, "Yes" knowing who Josh really is – someone who had gone down a wrong path and had humbled himself before God and those whom he had offended. Someone who had received the help needed to change the direction of his life and do what is right. I want to say thank you to those who took time over a decade ago to help Josh in a time of crisis. Your investment changed his life from going down the wrong path to doing what is right. If it weren't for your help I would not be here as his wife — celebrating 6 1/2 years of marriage to a man who knows how to be a gentleman and treat a girl right. Thank you to all of you who tirelessly work with children in crisis, you are changing lives and I am forever grateful for all of you.
BLUES LEGEND BB KING DEAD AT AGE 89 … THE THRILL MAY BE GONE, BUT HIS MUSIC GENIUS WILL LAST FOREVER.

Blues just became even more and today as it has lost one of its greats. B.B. King passed away in Las Vegas at the age of 89. King had been hospitalized in April for a few days after suffering from dehydration related to Type 2 diabetes. In May he said in a Facebook post that he was in hospice care at his home. B.B. King will for ever be associated with his trademark black Gibson guitars, all of which he called Lucille.  King was one in a million. He won 15 Grammys and in 1987 received a lifetime award. B.B. King was  inducted into the Rock and Roll Hall of Fame in 1986. King was among the recipients of the Kennedy Center Honors in 1995 and was given the Presidential Medal of Freedom in 2006. Rolling Stone magazine's list of the 100 greatest guitarists of all time ranked King at No. 3, behind only Jimi Hendrix and Duane Allman.
B.B. King: September 16, 1925 – May 14, 2015, RIP
Blues legend B.B. King, who took his music from rural juke joints to the mainstream and inspired a generation of guitarists from Eric Clapton to Stevie Ray Vaughan, has died in Las Vegas. He was 89.

News of King's death, confirmed late Thursday on a Facebook page linked to the website of his daughter Claudette, triggered shockwaves across social media, with blues, rock and country music stars lining up to pay tribute.

King was hospitalized in April for a few days after suffering from dehydration related to Type 2 diabetes. In May he said in a Facebook post that he was in hospice care at his home.

Born on a plantation to sharecropper parents, he outlived his post-World War Two blues peers – Muddy Waters, Howlin' Wolf, Jimmy Reed, Lightnin' Hopkins and John Lee Hooker – to see the rough music born in the cotton fields of the segregated South reach a new audience.

"Being a blues singer is like being black twice," King wrote in his autobiography, "Blues All Around Me," of the lack of respect the music got compared with rock and jazz.
"The Thrill is Gone" – B.B King
B. B. King, Defining Bluesman for Generations, Dies at 89.
Mr. King married country blues to big-city rhythms and created a sound instantly recognizable to millions: a stinging guitar with a shimmering vibrato, notes that coiled and lept like an animal, and a voice that groaned and bent with the weight of lust, longing and lost love.

"I wanted to connect my guitar to human emotions," Mr. King said in his autobiography, "Blues All Around Me" (1996), written with David Ritz.

In performances, his singing and his solos flowed into each other as he wrung notes from the neck of his guitar, vibrating his hand as if it were wounded, his face a mask of suffering. Many of the songs he sang — like his biggest hit, "The Thrill Is Gone" ("I'll still live on/But so lonely I'll be") — were poems of pain and perseverance.

The music historian Peter Guralnick once noted that Mr. King helped expand the audience for the blues through "the urbanity of his playing, the absorption of a multiplicity of influences, not simply from the blues, along with a graciousness of manner and willingness to adapt to new audiences and give them something they were able to respond to."

B. B. stood for Blues Boy, a name he took with his first taste of fame in the 1940s. His peers were bluesmen like Muddy Waters and Howlin' Wolf, whose nicknames fit their hard-bitten lives. But he was born a King, albeit in a sharecropper's shack surrounded by dirt-poor laborers and wealthy landowners.
But you can't say Memphis Blues without saying BB King …  Beale Street Blues Boy.
He was a hit, and quickly became a popular disc jockey playing the blues on a Memphis radio station, WDIA. "Before Memphis," he wrote in his autobiography, "I never even owned a record player. Now I was sitting in a room with a thousand records and the ability to play them whenever I wanted. I was the kid in the candy store, able to eat it all. I gorged myself."

Memphis had heard five decades of the blues: country sounds from the Delta, barrelhouse boogie-woogie, jumps and shuffles and gospel shouts. He made it all his own. From records he absorbed the big-band sounds of Count Basie, the rollicking jump blues of Louis Jordan, the electric-guitar styles of the jazzman Charlie Christian and the bluesman T-Bone Walker.

On the air in Memphis, Mr. King was nicknamed the Beale Street Blues Boy. That became Blues Boy, which became B. B. In December 1951, two years after arriving in Memphis, Mr. King released a single, "Three O'Clock Blues," which reached No. 1 on the rhythm-and-blues charts and stayed there for 15 weeks.
FREE SPEECH MAKES STRANGE BED FELLOWS … UBER-LEFTIST BILL MAHER COMES TO THE DEFENSE OF PAM GELLAR.
Like him or hate him, agree with him or not, Bill Maher is 100% consistent and correct when t comes to radical Islam and their assault on our rights like freedom of speech. On his latest HBO show, 'Real Time' with Bill Maher, he takes on the recent shooting in Garland, TX where two radical Islamist jihadist were shot dead by a Garland police officer as they tried to attack the "draw the Prophet Mohammad' event.
Bill Maher starts out by saying, "this is America, do we not have the right to draw whatever we want?" Maher is 100% correct. Maher also mentioned the writers group, PEN, that recently gave Charlie Hebdo an award for courage. However, over 200 writers, including Garry Tradeau of Doonesbury comic fame, objected to the giving of the award, of which Maher thought was pretty crazy. I would have to agree, imagine a media that condemns other media for practicing free speech only because certain elitists in the media think their brand of free speech is the only allowed free speech? Does that not reek of censorship?
Maher reads Tradeau's writings, "By punching downward, by attacking a powerless, disenfranchised minority with crude, vulgar drawings closer to graffiti than cartoons, Charlie wandered into the realm of hate speech, which in France is only illegal if it directly incites violence. Well, voila—the 7 million copies that were published following the killings did exactly that, triggering violent protests across the Muslim world.  Then Bill Maher came out with the money line that all need to take a long hard look at. Maher says, "so this assumes that we just have to accept that Muslims are unable to control themselves the way we would ask everyone else in the world. To me that's bigotry. That's the soft bigotry of low expectations." Maher further opines, "We don't ask anyone else in the world
MAHER GOT THAT RIGHT.
Then we are presented with typical stupidity and asinine comment that represents today's PC liberalism of squishiness from MSNBC's Alex Wagne who says ,"isn't the whole point of free speech not to judge people based on what people say"? What turnip truck did this lib fall off of? But like a typical liberal, you cant offend and judge people. Panelist Will Cain would slap her down saying, "no that is definitely not the role of free speech, you judge, you just don't censor". I thought for one second Cain was going to use the old SNL line from the classic Dan Aykroyd and Jane Curtin Point-Counterpoint skit, "Jane Alex, you ignorant slut".
Cain then went on to make a point that should be a wake up call to all of the media as he said, "You don't just have a right to free speech, when someone's position is, if you offend me, I will kill you, it becomes virtuous for you to offend that person. You need to offend that person. You need to shock that person out of that horrible position." AMEN BROTHER!!! But instead, the cowardly MSM shrinks when it is their head on the line.
Maher brought up Charlie Hebdo and said he's a little disturbed by the whole "soft bigotry of low expectations" when it comes to that magazine's critics assuming that "Muslims aren't able to control themselves."

MSNBC's Alex Wagner asked, "Isn't the whole point of free speech not to judge people?" Cain shot back that when people threaten to kill just for expressing opinions, "it becomes virtuous to offend that person… [and] you need to shock them out of their horrible position."

Former Rhode Island governor Lincoln Chafee said, "You're talking about hatred!" Maher found that a little mind-boggling in a conversation about people who kill for free speech. He said everyone should be on the side of Muslims who just want to live their lives and don't draw attention to people mocking their faith.

Wagner and Cain threw down over the appropriateness of the Charlie Hebdo award, with Wagner arguing that journalists who travel the world and put themselves in danger are "practicing courageous acts" moreso than cartoonists.
Posted May 9, 2015 by

Scared Monkeys Bill Maher

,

First Amendment

,

Freedom - Liberty

,

Freedom of Speach

,

Islam/Muslims

,

Islamist

,

Islamofascist

,

Jihad

,

Liberal Intolerance

,

Liberals

,

Media

,

Progressives

,

Radical Islam

,

Terrorism

,

US Constitution

,

War on Terror

|

4 comments
One of my childhood crushes has passed away, Rest in Peace Yeoman Janice Rand …
Actress Grace Lee Whitney, better known as  Yeoman Janice Rand of Star Trek fame, has passed away at the age of 85. She  died at her home on May 1st in Coarsegold, California.  Whitney played the short skirted Star Trek officer on the original Star Trek, who had a crush on James T. Kirk; however, was unceremoniously let go after only 8 episodes.  She was born Mary Ann Chase in Ann Arbor, Michigan in 1930. She was adopted by the Whitney family, and as a teenager, began her career in entertainment as a singer and dancer. Whitney was a recovering alcoholic and drug addict and had reportedly spent the last 35 years of her life helping others with addiction problems, including volunteering at women's correctional facilities.
April 1, 1930 – May 1, 2015, Rest in Peace
Later, Grace Lee Whitney returned for the movie franchise starting with 1979's "Star Trek: The Motion Picture," with a promotion to chief petty officer, then in "Star Trek III: The Search for Spock," "Star Trek IV: The Voyage Home" and she was finally promoted to lieutenant in 1991's "Star Trek VI: The Undiscovered Country."
An actress who appeared in just eight episodes of the original "Star Trek" — but made harrowing allegations in a memoir of sexual assault during her tenure — has died at 85.

Grace Lee Whitney — better known as Captain Kirk's sometime love interest, Yeoman Janice Rand — died of natural causes at her home in California, her son Jonathan Dweck told the Associated Press.

"Over time, she became appreciative of her short time on 'Star Trek' because she developed meaningful relationships with the fans, Leonard Nimoy and other cast members," Dweck said.

In a 1998 book, Whitney said she had high hopes for the show. Born Mary Ann Chase in Ann Arbor, Mich., in 1930, as NBC reported, she was raised by adoptive parents and in the middle of a divorce when she landed her part on a show she called her "Higher Power."

Still, Whitney continued to appear on television, and returned as Rand in the first "Star Trek" film, later reprising her role in some of the sequels and TV series. She cited Nimoy as a crucial force in helping restart her career.

"The one person who really reached out to me after I was written out of 'Star Trek' was Leonard Nimoy," she wrote. " He was the only one who really knew how much I was hurting."
Star Trek Season 1 – Episode 12, Miri
RIP Grace Lee Whitney, Star Trek's Yeoman Janice Rand.
In her later years, Whitney worked as an advocate for people struggling with substance abuse. She credited her own recovery in some part to the Star Trek fans who supported her:

"When I told the fans I was an alcoholic, they all applauded. When I told them I had given myself to a higher power, they cheered again," Ms. Whitney told The Bee's Rick Bentley in 2013. "I'm in a great place because I've gone full circle.

Outside of Star Trek, the Ann Arbor, MI. native was in the Broadway musical Top Banana, and appeared in the 1954 movie version of the show. Her TV career included roles on The Life and Legend of Wyatt Earp, The Real McCoys, The Outer Limits, Batman, and Bewitched. She also served as the inspiration for the Chicken of the Sea mermaid.
Surprised that I appreciated Jenner's honesty. I still don't claim to understand it all but it must have been difficult for Jenner to speak out this way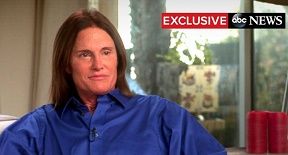 Daily Commentary – Monday, April 27, 2015 Download
"The Interview" will certainly show a completely different side of Bruce Jenner than the Olympic champion we used to know
Daily Commentary – Friday, April 24, 2015
Download