Daily Commentary- Wednesday, August 13, 2014
Download
Bogie and Bacall, together again … Lauren Bacall passes away at age 89.
Famed actress from the Golden Age of Hollywood, Lauren Bacall, has passed away at age 89 in New York from an apparent stroke. She was born Betty Joan Perske on September. 16, 1924 in New York City, the only child of immigrant parents. Bacall was a model turned actress when she was discovered after she modeled for Harper's Bazaar magazine, which published a photograph of her. The rest is Show biz Hollywood history as Lauren Bacall became one of Hollywood's leading ladies. Bacall was only 19 when Hawks cast her in her first movie, 1944′s "To Have and Have Not."  Lauren Bacall won two Tony Awards and an honorary Oscar. She  was also nominated for three Emmy Awards. It is hard to believe she never won a best actress Oscar along the way. Lauren Bacall made up one half of my favorite Hollywood couple of all-time, Bogey and Bacall. The two were married from May 21, 1945 until Bogey's death,  January 14, 1957. The duo also starred together in some of the greatest films ever made, "The Big Sleep," "Key Largo,"  "Dark Passage"  and "To Have and Have Not."
Lauren Bacall, the sultry actress with the heavy-lidded eyes and husky voice who captured Humphrey Bogart's heart both on and off the movie screen, died on Tuesday at the age of 89.

"With deep sorrow, yet with great gratitude for her amazing life, we confirm the passing of Lauren Bacall," the estate of the Bogart family said on a verified Twitter account.

Bacall was married to Bogart from 1945 until his death in 1957. They had two children.

The public knew her as Lauren, the screen name hung on her by director Howard Hawks, while friends used her given name, Betty. Bogart simply called her "Baby" in a love story that ended prematurely with his cancer death in 1957.
"You know you don't have to act with me, Steve," her character says to Bogart's in the movie's most memorable scene. "You don't have to say anything, and you don't have to do anything. Not a thing. Oh, maybe just whistle. You know how to whistle, don't you, Steve? You just put your lips together and blow."

The film was the first of more than 40 for Ms. Bacall, among them "The Big Sleep" and "Key Largo" with Bogart, "How to Marry a Millionaire" with Marilyn Monroe and Betty Grable, "Designing Woman" with Gregory Peck, the all-star "Murder on the Orient Express" (1974) and, later in her career, Lars von Trier's "Dogville" (2003) and "Manderlay" (2005) and Robert Altman's "Prêt-à-Porter" (1994).

But few if any of her movies had the impact of her first — or of that one scene. Indeed, her film career was a story of ups, downs and long periods of inactivity. Though she received an honorary Academy Award in 2009 "in recognition of her central place in the Golden Age of motion pictures," she was not nominated for an Oscar until 1997.

The theater was kinder to her. She won Tonys for her starring roles in two musicals adapted from classic films: "Applause" (1970), based on "All About Eve," and "Woman of the Year" (1981), based on the Spencer Tracy-Katharine Hepburn movie of the same name. Earlier she starred on Broadway in the comedies "Goodbye, Charlie" (1959) and "Cactus Flower" (1965).

She also won a National Book Award in 1980 for the first of her two autobiographies, "Lauren Bacall: By Myself."
Watch Bogey and Bacall below in two of their film classics. Sorry, they just don't make movies like this anymore and it is a shame. Lauren Ball and Bogey are together again, Rest in eternal peace.
Key Largo – Movie Trailer from 1948
The Big Sleep from 1946
How profoundly sad …
63 year old Robin Williams was found dead in his northern California home of an apparent suicide. According to the Marin County Sheriff's Office, authorities found Williams' body inside his home. Williams was found unresponsive, unconscious and not breathing.  The coroner suspects suicide due to asphyxia. Robin Williams had been battling severe depression of late.So very tragic that a man who made so many of us laugh, would suffer from such profound depression that it would cause him to take his life.
VIDEO – click on pic to watch Fox News
Oscar-winning actor and comedian Robin Williams, who dazzled in such wide-ranging dramatic and comedic roles as alien, nanny, therapist and cartoon genie during a four-decades long career, was found dead in his northern California home in a suspected suicide Monday. He was 63.

The Marin County Sheriff's Department said in a statement that Williams was found unconscious and not breathing in his home around noon. The statement said the investigation into Williams' death is ongoing, but the coroner "suspects the death to be a suicide due to asphyxia."

A representative for Williams said in a statement the actor had been battling "severe depression of late."

"This is a tragic and sudden loss," Mara Buxbaum said. "The family respectfully asks for their privacy as they grieve during this very difficult time."
The death of Robin Williams is truly like a death of so many childhood memories. So many great TV shows and movies. But the best of all was his brilliant comic ad-lib. I can remember Robin Williams from when he first came to our TV's on Happy Days as Mork. This would in turn spin off into Mork & Mindy where he starred with Pam Dawber as an alien living in Bolder, CO. Williams starred in some of my favorite movies like The Bird Cage, Good Morning Vietnam, Good Will Hunting, August Rush, Moscow on the Hudson, The World According to Garp and Dead Poets Society.
Mork Meets The Fonz
Mork & Mindy: 1978 – 1982 (Season 2 Episode 2 Stark Raving Mork)
Good Morning Vietnam
Dead Poets Society – the mass of men lead lives of quiet desperation; don't resign to that…
Not only a great movie scene, but words to live by. "We much constantly look at things in a different way. Just when you think you know something, you have to look at it in a different way."
Robin Williams Crazy First Appearance on Johnny Carson's Tonight Show
<
LISTEN TO THE DANA PRETZER SHOW ON SCARED MONKEYS RADIO AT 9 PM ET
From Canadian Comedy Series Corner Gas, Fred Ewanuick discussing his time on the show
Keith Thibodeaux (Little Ricky) discussing his time on I Love Lucy
LISTEN TONIGHT LIVE AT 9 PM ET
The Dana Pretzer Show – Tuesday, August 5, 2014 Download Podcast
Looking at photos and reading autopsy reports for celebrities including Philip Seymour Hoffman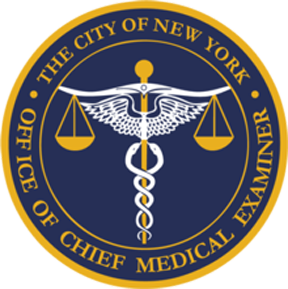 Daily Commentary – Tuesday, July 29, 2014 Download
Rancho Mirage, California … Obama may be coming to town,  there goes the neighborhood.
Rumor has it that Barack and Michelle Obama are buying a home in Rancho Mirage, CA for $4.5 million. Hmm, so is this the reason why Obama continued to tank the economy and not to get the US out of a recession so that he could buy a home after his president days in Rancho Mirage $4.25 million, when 8 years ago the same home went for 12.5 million? Oh yes, Obama is just a man of the people.  When is the Left going to understand that Barack Obama is a 1%'er. He would rather be in Martha's Vineyard than mingling with the blue collar riff-raff. The White House says the "rumors" about the home are not true. Which means that they are 100% true because the Obama WH is the most lying, dishonest and corrupt one that this country has sadly ever seen.
Just curious, who thinks it is fair that under Obama millions of people lost their jobs, homes and business and he gets to buy a home like this after increasing the national debt to historic levels? Hmm, wonder what the carbon footprint is on this home?
See Pics at Realtor.com by Clark Dugger Photography
President Obama and his wife, Michelle, could be the owners of a home in Rancho Mirage listed at $4.25 million before the month is out.

The First Family is believed to be in escrow on a contemporary home in a gated community where entertainers Frank Sinatra, Bob Hope and Bing Crosby once maintained estates.
The White House said rumors regarding a home in Rancho Mirage are not true.
But area real estate agents, who spoke on condition of anonymity, said the Obamas are the buyers of the Rancho Mirage home. Listing agents Marc Lange and Carl Blea of HOM Sotheby's International declined to comment.
I have an idea. If the tax payers pay for the home, can Obama move there and leave the White House Now!!!
Posted July 22, 2014 by

Scared Monkeys America - United States

,

Barack Obama

,

Celebrity

,

Community Agitator

,

Crony Capitalism

,

Golfer in Chief

,

Hope and Change

,

Misleader

,

Narcissist in Chief

,

Obamanation

,

WTF

|

3 comments
ACTING ICON JAMES GARNER DIES … RIP.
Acting icon James Garner, best known for his role on the hit TV series "Maverick" and "The Rockford Files," has died at the age of 86. According to police accounts, Garner died of natural causes at his home in the Brentwood area of Los Angeles, CA Saturday evening. Garner also stared in movie hits like "The Great Escape" (1963), "The Americanization of Emily" (1964), "Victor/Victoria" (1982) and "Murphy's Romance" (1985), the last earning him an Academy Award nomination.
 James Garner: April 7, 1928 – July 19, 2014 … RIP
James Garner, 86, star of the hit TV series "Maverick" and "The Rockford Files," has died, Los Angeles police told AFP on Sunday.

Police and fire department personnel responded to a call at Garner's home at 8 pm Saturday (0400 GMT Sunday), said officer Alonzo Iniguez at the West Los Angeles police station.

Garner "died of natural causes and the body was released to the family," Iniguez said, giving no further detail.
James Garner, the understated, wisecracking everyman actor who enjoyed multi-generational success on both the small and big screen, has died. He was 86.

Police, who were called to his residence Saturday night in Los Angeles, say he died of natural causes.

Garner starred in hit TV series almost 20 years apart — "Maverick" in the late 1950s and "The Rockford Files" in the 1970s. He also had a notable film career, starring in such classics as "Sayonara" (1957), "The Great Escape" (1963), "The Americanization of Emily" (1964), "Grand Prix" (1966) and "Victor/Victoria" (1982), as well as the TV movies "My Name Is Bill W." (1989) and "Barbarians at the Gate" (1993). More recent films included "Space Cowboys" (2000) and "The Notebook" (2004).

James Scott Bumgarner was born April 7, 1928, in Norman, Oklahoma. His mother died when he was 5 and his father remarried a year later. Garner didn't get along with his stepmother and, after a particularly vicious argument, left home at 14. His father, who divorced his stepmother, eventually moved to Los Angeles. At 16, Garner followed, attending Hollywood High School and finding a job as a swimsuit model.

"I made 25 bucks an hour!" he told "People Magazine". "That's why I quit school. I was making more money than the teachers. I never finished the ninth grade.

After joining the Merchant Marine and the National Guard, he served in the Korean War, where he won a Purple Heart. After the war, he returned to Los Angeles and took up acting — for the same reason he started modeling, he told the L.A. Times.
James Garner discussing acting and talks about some of the greats, Spencer Tracy, Henry Fonda, Steve McQueen, Brando and and many more …
GOOD GRIEF, COULD THEY JUST LET CASEY KASEM REST IN PEACE …
Casey Kasem, the legendary radio icon, died last month at the age of 82 from Lewy body disease, a common form of progressive dementia. However, that does not seemed to have stopped the ongoing bitter custody battle between Kasem's children and his widow, Jean Kasem. It is being reported that Casey Kasem's body is now missing. It is believed the body went missing two days before a judge ordered Jean Kasem to keep the body there for an autopsy. Could these people just let this man rest in peace!!!
Casey Kasem's body was flown from the funeral home in Tacoma, Washington to a funeral home in Montreal, Canada on July 14, two days before a judge ordered Casey's widow Jean Kasem to keep the body in Tacoma for an autopsy.

But mysteriously, Casey's body never arrived.

A representative for Kerri Kasem, Casey's daughter, has confirmed that her father's body is missing.

MailOnline has learned that Casey's body was put on a plane by staff at the Gaffney Funeral Home in Tacoma on July 14 and shipped to Urgel Bourgie Funeral Homes in Montreal. But staff at the Canadian funeral parlor say they have no record for any arrangements for the arrival of Kasem's body under his name, his birth name Kemal Amen Kasem or his wife Jean's name.

Family sources told TMZ they believe the radio host's widow Jean, who has long battled with his three daughters from his first marriage, has taken the body from a funeral home in Tacoma.

But MailOnline confirmed that Casey's body was shipped by the Gaffney Funeral Home on July 14 to Montreal, two days before a judge ordered her to keep it in Tacoma so that an autopsy could be carried out, at the request of one of Kasem's daughters, the website reported.
Now that Jenny McCarthy and Elizabeth Hasselbeck have been fired and Barbara Walters is retiring, all that is left is Whoopie yet we now hear Rosie O'Donnell will be returning!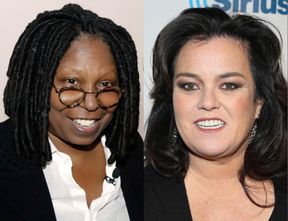 Daily Commentary – Tuesday, July 15, 2014 Download
She said what, get ready to be audited by the IRS?
Oh my while being asked by a street reporter whether a gay president or a female president will take office first,  Joan Rivers says Barack Obama is gay and Michelle is a tranny,  … not that there is anything wrong with it.
Joan Rivers calls President Obama "gay" and describes Michelle Obama with a homophobic slur in a new video.

Asked by a street reporter whether a gay president or a female president will take office first, Rivers replied, "We already have it with Obama."

"You know Michelle is a tr*nny," she went on. "A transgender. We all know."