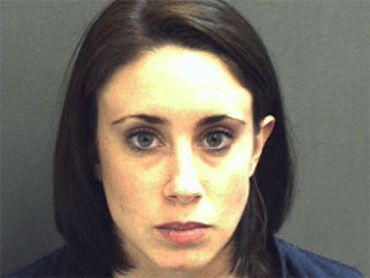 Daily Commentary – Tuesday, November 27, 2012
Download
Just when you thought it could not get any worse with the injustice that was done in the death of Caylee Anthony, along comes this revelation …
It is being reported that the Casey Anthony trial investigators misses a key piece of evidence that could have made a huge difference in providing "Justice for Caylee" and the conviction of the tot-mom. Sheriff's investigators missed a Google search of  "fool-proof" suffocation. The search was made from a computer in Anthony's home on the day Caylee Anthony was last seen alive. The search was for "fool-proof suffication," misspelling "suffocation." As reported by WKMG,  investigator pulled 17 vague entries from the computer's Internet Explorer browser, but did not analyze the Mozilla Firefox browser, where the potentially incriminating evidence was found, UNBELIEVABLE!!!
Florida sheriff's investigators missed a key piece of evidence — a Google search of "fool-proof" suffocation — in the Casey Anthony murder probe, they acknowledged Sunday.
 
The search, made from a computer in Anthony's home on the day her daughter was last seen alive, could have helped convict her in the death of 2-year-old Caylee, said Orange County Sheriff's Capt. Angelo Nieves.
 
"It's just a shame we didn't have it," prosecutor Jeff Ashton told an Orlando TV station.
This search was fouund on a shared computer in the Anthony home. How is it possible that some one who considers themselves a computer investigator expert does not look for searches on multiple browsers? The sick part about this is that Baez's team knew this information and was waiting for the prosecution to use it. Imagine their shock when it was not done. Thus, as many of us already knew … the Casey Anthony defense was a lie.
 WKMG: Cops, prosecutors botched Casey Anthony evidence.
 For weeks, Casey Anthony sat at her murder trial with her defense team anxiously waiting for prosecutors to drop a bombshell: computer evidence, the state would argue, showing Anthony researched how to kill with poison and suffocation on the same afternoon her daughter, Caylee, was killed by poison and suffocation.

But the bombshell never exploded.

"We were waiting for the state to bring it up," defense attorney Jose Baez told Local 6. "And when they didn't, we were kind of shocked."

Baez first revealed the evidence in his book, "Presumed Guilty," but blamed Anthony's father, George Anthony, for the computer activity. Baez suggested George Anthony was considering suicide after Caylee accidentally drowned in the family swimming pool.
The damning evidence is as follows:
Consider what they appear to show happening online the afternoon of Monday, June 16, 2008, the day Caylee died:
•At 2:49 p.m., after George Anthony said he had left for work and while Casey Anthony's cellphone is pinging a tower nearest the home, the Anthony family's desktop computer is activated by someone using a password-protected account Casey Anthony used;

•At 2:51 p.m., on a browser primarily Casey Anthony used, a Google search for the term "fool-proof suffocation," misspelling the last word as "suffication";

•Five seconds later, the user clicks on an article that criticizes pro-suicide websites that include advice on "foolproof" ways to die. "Poison yourself and then follow it up with suffocation" by placing "a plastic bag over the head," the writer quotes others as advising;

•At 2:52 p.m., the browser records activity on MySpace, a website Casey Anthony used frequently and George Anthony did not.
 Just curious, does anyone really believe that a child drowns in a pool when individuals in the home on the very day of Caylee's death are making Google searches for "fool proof" strangulation? Hmm?
Shocking upset victory in Orange-Osceola State Attorney race …
Jeff Ashton, one of the lead prosecutors in the Casey Anthony murder trial that captivated Florida and the country upset and defeated his former boss Lawson Lamar in a often heated campaign. The 54 year old Ashton defeated the five term, 70 year old Orange-Osceola State Attorney Lawson by a 54.5% to 45.5% margin. Initially, few gave Jeff  Ashton a chance against the incumbent Lamar when Ashton first announced he would run for the 9th Circuit state attorney position. And talk about your bizarre election congratulations, George Anthony, the father of Casey Anthony, actually showed up last night at Ashton's election eve gathering and congratulated Ashton on his victory.
After a hard-fought and often heated campaign, Jeff Ashton unseated his former boss, Lawson Lamar, in an open primary Tuesday with 54.5 percent of the vote to his opponent's 45.5 percent. The result likely means a major shake-up at the State Attorney's Office, which Lamar has headed for six consecutive terms.

I think the difference is that [the community is] going to see a state attorney who is involved more than just every four years," Ashton said from his victory party at Friendly Confines in Winter Park. "There is this isolation where the community wasn't being talked to, wasn't being listened to. One of the things that I hope to be is a state attorney for everyone, and to listen to everybody to help solve the problems that we have."

Ashton will now assume the powerful but often behind-the-scenes job of overseeing all prosecutions in the Ninth Judicial Circuit and an office with more than 140 attorneys and a $25 million budget.
Ironically enough, Lawson Lamar conceded the election at his campaign gathering in downtown Orlando, where among his supporters was prosecutor Linda Drane Burdick, who with Ashton handled the Casey Anthony murder trial in the death of Casey Anthony. Looks like LDB was on the losing side again. Ashton unsuccessfully prosecuted the Casey Anthony case as some how a clueless jury found the tot mom Casey Anthony "not guilty as sin" in the murder of her daughter Casey. As reported at WFTV9, Jeff Ashton has described his team's loss in the Anthony trial as Lamar's failure, one in a string of prosecutorial flops that have contributed to the office's 50% conviction rate.
You judge a management system by how successful it is," said Ashton, who worked as a prosecutor for 30 years before retiring last summer, shortly after Anthony's acquittal. "Citizens expect their prosecutors to choose their cases well and then do their best to win them. I don't think voters accept this idea that, 'Hey, winning doesn't really matter.'"
Wow, and now for something completely different … George Anthony actually came to Ashton's election night HQ celebration gathering and congratulated Jeff Ashton on his victory. Truth is stranger than fiction and when it comes to the Anthony's nothing gets more bizarre or strange. George Anthony showed his support for the man who was trying to put his daughter Casey on death row. You just can't make this stuff up. VIDEO of George Anthony's rational as to why he showed up to thank Ashton.
But outside Ashton's campaign headquarters Tuesday night, George Anthony showed nothing but support for the man who once tried to send his daughter to death row.

"He's going to do everything the right way," said George Anthony. "He wants to be in the courtroom. He wants to direct, he wants to be involved in every single case, and I think he will be. You can't just direct everything behind a desk."
Its been about one year since the verdict heard round the USA where Casey Anthony was found "not guilty as sin" .The most hated person in America, Casey Anthony walked Scott-free with many who followed the case closely just scratching their head is disbelief. What is rather interesting is that Jose Baez looks to be cashing in on his "victory lap" book; however, Casey Anthony remains in hiding.
One year later and former Casey Anthony defense attorney Jose Baez is shilling his new book "Presumed Guilty". I am sorry if there is a part of me who feels like they need to take a shower. The defense attorney of a woman who was found "not guilty" much in the way OJ Simpson was found criminally not guilty has written a book to profit off the death of little Caylee Anthony. This is repugnant. Do we really care what Baez thinks or what he did to get Casey off in his writings? No, the visuals of the case on TV and how everything went down during the trial is a more instructive tool for prosecutors in the future.
Hey Jose, do you remember who this is?
As stated at the Orlando Sentinel, "His book has the tone of a sore winner" and at many times comes across as being a whiner than a winner. Well if the shoe fits? There is something unseemly about taking a victory lap and condemning your opponents with sophomoric comments when in the end this was about the death of a child, Caylee Anthony. I wonder what Mark NeJame, Jeff Ashton and other feels about Baez's foolish remarks?
Presumed Guilty," his look back at the Casey Anthony case. The book becomes tiresome, but there's a fascinating clash between Baez's idealistic take on the law and his gossipy, withering assessment of people in the case.

Baez recalls that Anthony's defense team dismissed prosecutor Jeff Ashton as "Rat Hands" and "Tourette's Boy." Meter reader Roy Kronk, who found Caylee's remains, was a "fabulist." Detective Yuri Melich "never caught any flak for sloppy police work."

Judge Stan Strickland had "clear prejudice against Casey." Dr. Jan Garavaglia, the chief medical examiner, was "over the top" and "very indignant, very abrasive" on the stand. Baez, who is short, writes that Orlando attorney Mark NeJame "hated me" and "stood about five foot two in heels."
Jose Baez was interviewed by FOX News, Greta van Susteren as Baez went 'On the Record'. When questioned by Van Susteren on the most obvious questions that reeked to the high Heavens during the trial, Baez could come up with no answers. Anyone can find excuses for the lies, especially when one looks the other way and its not their job to do so.
GRETA VAN SUSTEREN, FOX NEWS HOST: Your job is not to decide guilt or innocence. Your job is to effectively represent a client. But I'm curious, did you — did you — I didn't believe her. And I didn't believe the story that she had nothing to do with it. Did you believe her?
BLOOD MONEY … yet another injustice to Caylee Anthony.
Just how much money did Dr. Phil may to the charity of George and Cindy Anthony in order to get their interview last September? Even if it was $1, it is $1 too much and Dr. Phil should be ashamed of himself. It is being reported that $600,000 was paid to the charity in order to gain the interview. This sick quid pro quo check book journalism must stop. According to a forthcoming article in People magazine, Dr. Phil McGraw donated $600,000 to Caylee's Fund, a controversial charity George and Cindy Anthony set up to protect grandparents' rights and exploited children.
The magazine offers the information in "The Strange Lonely Life of Casey Anthony." The article is timed to the first anniversary Thursday of Anthony's acquittal of murder in the 2008 death of her daughter, Caylee.

WESH-Channel 2′s Bob Kealing reported that George and Cindy's attorney Mark Lippman wouldn't confirm the figure in the People article, but Lippman said the Caylee's Fund charity was dissolved Friday and $100,000 in it had been distributed to three other foundations.

Still, Kealing noted that People reports the "Dr. Phil" money has gone to support Casey Anthony.
Hey Dr. Phil, do you remember who this little girl is? Let me introduce you to Caylee Anthony
George and Cindy Anthony went on the Dr. Phil Show in September 2011 where Cindy claimed it was the seizures that made Casey do it.  I am not quite sure how Dr. Phil looks himself in the mirror these days.
CRY ME A RIVER CASEY …
Casey Anthony, the "not guilty as sin" tot mom, who was acquitted of the murder of her daughter Caylee Anthony now says she is in a "different prison". Cry me a river Casey, at least you did not drown in a pool [Casey's version of Caylee's death] and get tossed out in the woods like garbage. You might want to count yourself lucky that you are not in a real prison for the rest of your life. As reported at ABC News, in an interview with CNN's  Piers Morgan, Casey Anthony stated, she "did not kill my girl". Sorry, but this is what happens when one basically gets away with murder. It was only the ship of fools, otherwise known as the Casey Anthony jury that deemed Anthony not guilty. In the court of public opinion, you are still one of the most hated individuals in America. Maybe you can be a pen pal with OJ Simpson to get pointers.
Wow Casey Anthony picks CNN, a network with no ratings to provide an exclusive interview
Casey Anthony, once described as the "most hated woman in America," has "gone through hell" and is in a "different prison" because she doesn't dare leave the house where she has been hiding since last summer, she and her lawyer said in an exclusive interview.

Anthony, 26, who was acquitted last summer of killing her daughter, Caylee, spoke to Piers Morgan of CNN on a phone call for about 10 minutes earlier in the day Tuesday along with her lawyer, Cheney Mason.

Anthony told Morgan that she has "gone through hell," that she is not a "party girl," and that she was "ashamed in many ways of the person I was," according to Morgan.
So what about Casey Anthony's book deal and making money off the death of her daughter, Caylee? Her attorney Cheney Mason she has not done anything, yet. Key word "yet". A note to Casey Anthony, no one wants to pay "blood money" for your story.
You can run, but you cannot hide …
Casey Anthony has been found and served with a subpoena  in Zanny the Nanny (Zenaida Gonzalez) defamation case. Gonzalez's attorney, Matt Morgan, successfully tracked down the elusive Casey Anthony, who has been in hiding since her ridiculous acquittal in the death of her daughter, Caylee Anthony. Having been outed, Cheney Mason, one of Casey's lawyers, said she would accept the subpoena and show up to trial. Mason accepted the subpoena to prevent Anthony's address from being released.
The 26-year-old mom acquitted of murder in the death of her child was flushed from her hideaway in Florida by investigators who served her with a subpoena stemming from a defamation suit, according to reports.

During the police's investigation surrounding the death of 2-year-old Caylee Anthony, Casey Anthony told authorities the girl was kidnapped by a nanny named "Zenaida Gonzalez," or Zanny.

This wasn't true and the nanny didn't exist, her lawyers eventually admitted.

However, a woman named Zenaida Gonzalez does exist, and claims in a lawsuit her life was turned upside down by Anthony's statements.
Zenaida Gonzalez is suing Casey Anthony, claiming Anthony ruined her life when she said a babysitter by the same name kidnapped Anthony's daughter, Caylee. Coming soon to a court room to face defamation charges … Casey Anthony, part II.
Thanks to Disney owned ABC News and check book journalism … Jose Baez says he was able to mount a successful defense.
Joe Baez, the defense attorney for Casey Anthony, finally has stated publicly what we and Blink on Crime knew all along. Jose Baez appeared on PBS's "Frontline," and stated how they got $200,000 from ABC for photos of Casey and Caylee, and that money was used "so we could mount a proper defense." How special that a Disney owned company helped through "checkbook journalism" to deny justice to two year old Caylee Anthony. As reported at the Orlando Sentinel, "ABC News changed its policy, saying it would no longer license pictures or video tied to a booking." Sorry, a little late now. Maybe you would like to apologize to Caylee Anthony?
Jose Baez, Casey Anthony's lawyer, has for the first time publicly acknowledged he was able to mount a successful defense thanks to the money he got from ABC news.

Baez, who appeared on PBS's "Frontline," explained how they got $200,000 from ABC for photos of Casey and Caylee, and that money was used "so we could mount a proper defense."
ABC News & Disney put check book journalism above Justice for Caylee
Sick, I hope those at ABC News can live with themselves. Even Baez stated in the interview that the Casey Anthony case was an anomaly because the network paid $200K for licensing fees for the Anthony defense. So before anyone wants to use this case and the verdict as case law, it can obviously be stated if it were not for ABC News and their hideous checkbook journalism, the out come of the case might have been much, much different than a "not guilty as sin" verdict.
Florida Governor Rick Scott signs Caylee's Law. The legislation was inspired by the death of two year old Caylee Anthony and the outrage following the acquittal of Casey Anthony.  The newly signed missing children's legislation will increases the maximum penalty. Caylee's Law makes it a third-degree felony and increase the penalty from a year to five years in prison to give false information to a law enforcement officer in the event of missing child.
The law increases the maximum penalty from a year in jail to five years in prison for knowingly making a false statement to police about a missing child.

Caylee's mother, Casey Anthony, was acquitted last year of murdering her daughter but convicted on four counts of lying to investigators.

Caylee wasn't reported missing until 31 days after she vanished in 2008 in Orlando.
Following the absurd decision by the jury in the death of Caylee Anthony, Florida looked to make it a felony offense for an individual not to report a child missing. Sadly, it is too bad this law was not made retroactive for Casey Anthony.  Had this law been effective when Casey Anthony did what she claims to have done during her murder trial, Casey could have gotten up to 20 years in prison rather than the slap on the hand.
Caylee's law (HB 37) – read the law HERE.
For updates, comments and opinions go to Scared Monkeys Missing Persons/True Crime Forums: Caylee Anthony.
Ok, every one deserves a second chance, but who does not find the following request just a tab bit creepy?
Casey Anthony, yes the same Casey Anthony who was found "not guilty as sin" by a clueless jury in the murder of her daughter Caylee Anthony, wants a new beginning. According to the below VIDEO, Casey Anthony wants to be baptized, cleans her sins and one day see her daughter. Um, who does not find this just a wee bit too creepy that Casey Anthony wants to drown her sins in the Baptismal water after she got off on a murder rap in the death of her daughter Caylee Anthony claiming the two year old drown in a pool.
"How in the world can a mother wait 30 days before ever reporting her child missing? That's insane, that's bizarre… The answer is actually relatively simple. She never was missing," Baez said. "Caylee Anthony died on June 16, 2008 when she drowned in her family's swimming pool."
FYI Casey … God sees and knows all and one day you will be standing before him and on that day of judgement you will have much explaining to do. Especially that part about how Caylee Anthony wound up in a swamp thrown out like the trash. Frankly, there may not be enough water on Earth to cleanse you of your sins.