The little girl who was sexually assaulted and videotaped has been found safe in Nevada. The story is one of the more disturbing ones seen by investigators in their many years. The assault that was videotaped occurred when the girl was 3 or 4 years old. Chester Arthur Stiles has gone from a "person of interest" to a "suspect" according to police. Stiles is being sought by police and there is a man hunt for this individual.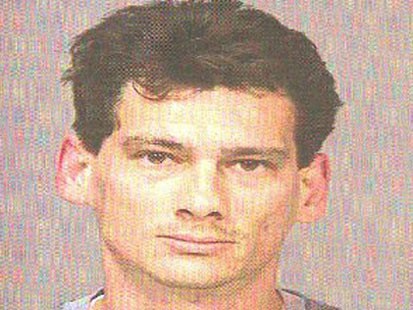 (Chester Arthur Stiles)
"We found the victim. She's safe," Nye County sheriff's Detective David Boruchowitz told The Associated Press.

Widespread media accounts of the case led to the crucial tip that helped find the girl, Boruchowitz said. He did not provide details of her identity, where she lives or how she was located.

Earlier in the day, authorities put the name "Madison" to the haunting face of the young girl authorities believe was 4 or 5 years old when she was raped and sexually assaulted in the video. (CBS News)
The tape of the sexual assault originally surfaced when Darren Tuck came forward
with it after stating he had found it in the desert. Tuck has since been arrested by police.
A 26-year-old Pahrump man, Darren Tuck, surrendered the tape to Nye County sheriff's investigators Sept. 8 after another man reported seeing it, Boruchowitz said.

Tuck was arrested on charges of promoting child pornography and possession of child pornography, both felonies, and released without bail pending an appearance Nov. 26 in Pahrump Justice Court. The top charge carries a possible sentence of up to life in prison.
Tuck told detectives he found the videotape in the desert outside Pahrump more than five months ago. Investigators don't think Tuck made the tape, Boruchowitz said.
Nevada authorities said Friday a registered sex offender may have been the one who raped a young girl in a horrific homemade videotape, and said they want to talk to him in hopes he can lead them to the child.
Chester Arthur Stiles, 37, was being called a "person of interest" in the search for a girl with haunting eyes who authorities believe was 4 or 5 years old when she was raped and sexually assaulted in the video, Nye County Sheriff Tony DeMeo said.

The girl is called "Madison" on the tape, and it is "possible" that the man seen assaulting her is Stiles, DeMeo said.
"Person of interest" already wanted for attack on six-year-old girl
Chester Arthur Stiles – Americas Most Wanted
Description:
Sex Male
Race White, White
Age Now 34
Height 6'3″
Weight 190 lbs.
Hair (Color, Description, Facial Hair) Brown
Eyes (Color and Correction) Green
If you liked this post, you may also like these:
Comments